In a statement shared today (May 10) by FamilyMart Malaysia, the convenience store chain announced that its FamiCafé in Menara U, Shah Alam, has obtained halal certification from Jabatan Kemajuan Islam Malaysia (JAKIM).
This makes it the first convenience store café in Malaysia to receive this certification. Based on a check on the Halal Malaysia Official Portal, other convenience store cafés such as 7 Café and emart24 are not halal-certified by JAKIM.
According to the statement, the halal certification is in line with FamilyMart Malaysia's ongoing effort to ensure that its customers have total peace of mind while shopping and dining at its premises.
It also added that other FamilyMart Malaysia stores will undergo halal audits in stages as guided by JAKIM, and that the process has already begun at two other stores.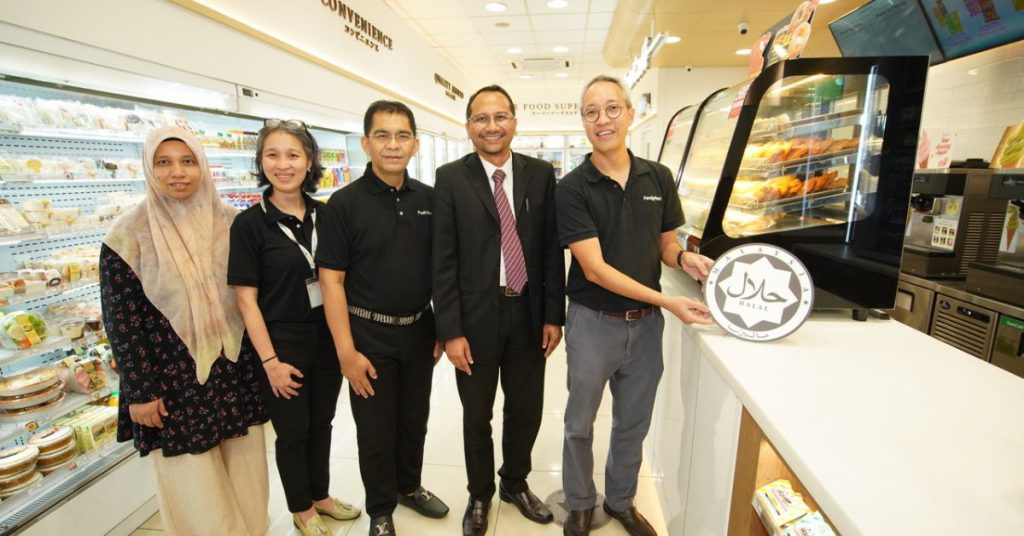 Subsequently as a result of the certification, it stated that all new FamiCafés will automatically adopt the layout guided by JAKIM while existing ones will be converted to incorporate the changes required.
The company aims to have the FamiCafés in 300 stores halal-certified by 2025 with the halal-certified concept serving café beverages and ready-to-eat food prepared in-store.
There are currently 16 FamiCafés in Malaysia, with an overall target of 50 planned by the end of 2023.
"We are very excited to be the first convenience store café in Malaysia to be halal-certified as part of our continuous improvement to enhance customer experience and provide value to them."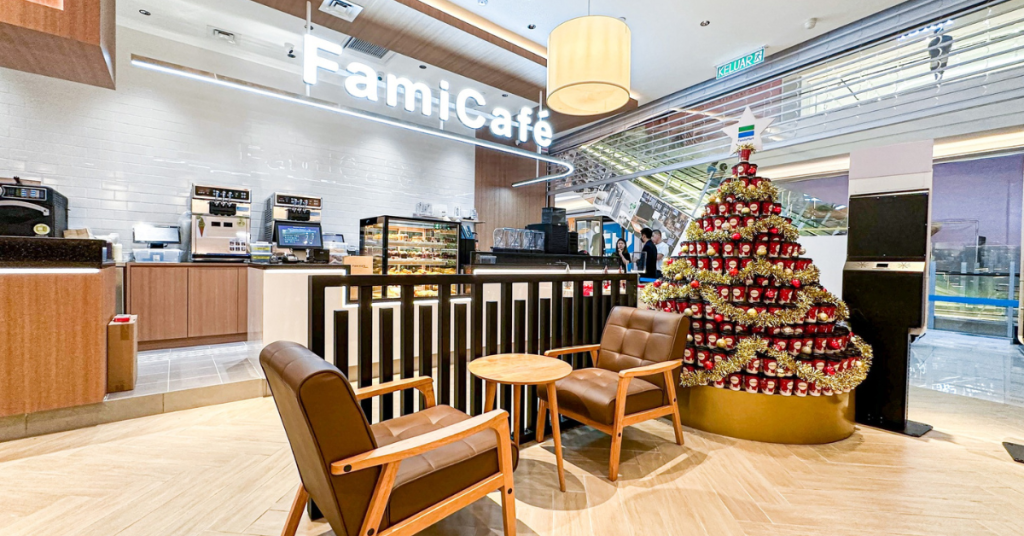 "Our journey to obtain halal certification in our stores is the next step in providing greater assurance and confidence for customers to shop and dine with us," it shared.
FamilyMart Malaysia's central kitchen, operated by QL Kitchen, has been certified halal by JAKIM since 2019. As of April 30, 2023, 172 FamilyMart branded food products have been registered halal on JAKIM's official halal portal.
Expansion into the east coast
Meanwhile, in alignment with the announcement, FamilyMart Malaysia has also shared that it has stopped the sale of alcohol from all stores to provide an added assurance for all Muslim customers.
In addition to the halal certification, FamilyMart stated that the team is expanding to the east coast of Peninsular Malaysia and that the company is currently securing identified locations to meet the demands of its fans in the region.
It plans to open 20 stores by the end of 2023 and expansion is already underway in various parts of Kuantan, Pahang.
Learn more about FamilyMart Malaysia here.
Read other articles we've written about convenience stores here.
Featured Image Credit: FamilyMart Malaysia