In a world grappling with the challenges of a growing population and dwindling resources, innovative solutions are needed to ensure a sustainable and secure food supply.
One such solution is being pursued by Umami Meats, a pioneering company at the forefront of the alternative protein revolution in Singapore.
Founded by Mihir Pershad, Umami Meats is on a mission to revolutionise the way seafood is produced and consumed, offering a viable, eco-friendly, and delicious alternative to traditional meat products.
Ultimately, the startup's goal is to develop technology solutions that enable cultivated seafood to become a global source of healthy, affordable, and delicious fish for consumers worldwide.
Revolutionising seafood production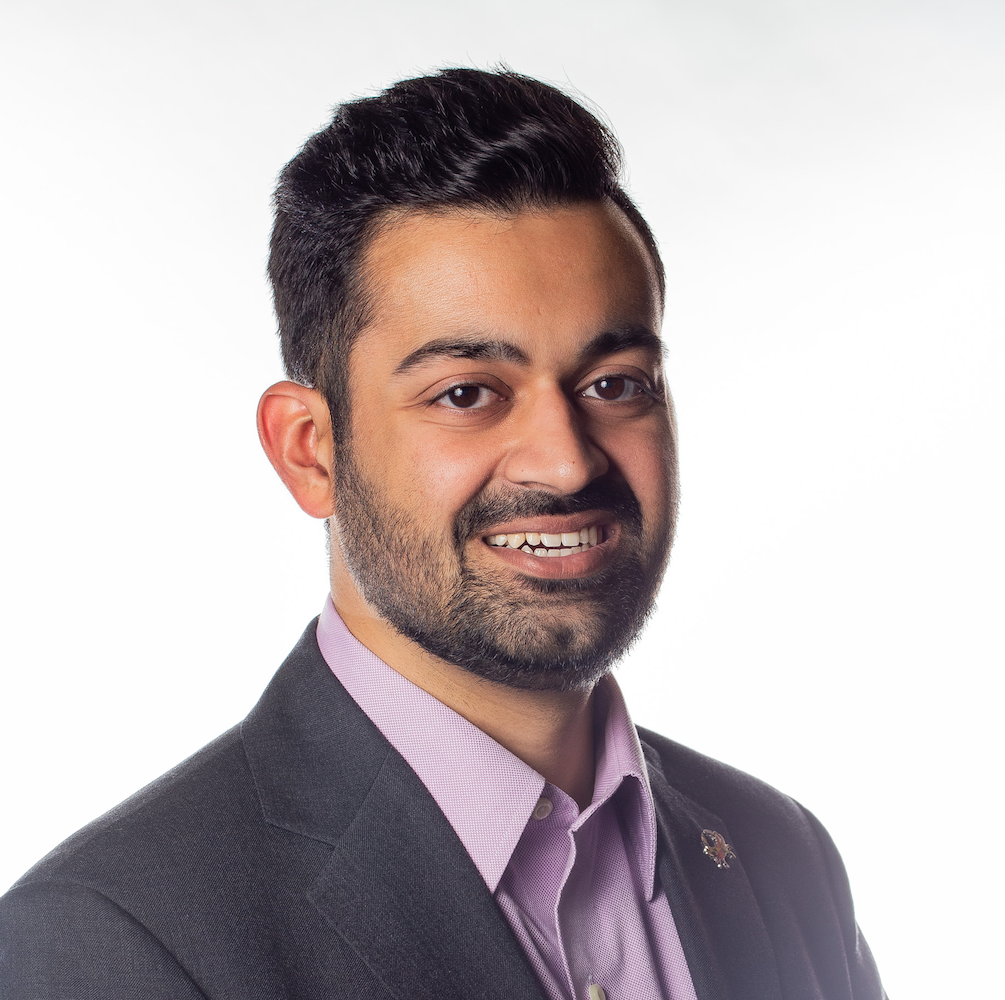 The inspiration to start Umami Meats came when Mihir was working as a Venture Partner at a venture studio, building companies from university-developed technologies.
In that role, he led the development of multiple companies that were producing disease management solutions for the aquaculture industry.
I recognised that disease posed an existential, long-term threat to sustainably producing seafood to meet growing global demand, and that alternative production technologies would be needed to feed 10 billion people while increasing the stability, resiliency, and security of our food supply.

– Mihir Pershad, founder and CEO of Umami Meats
Recognising the need for a paradigm shift in seafood production to meet the demands of a growing global population, he embarked on a journey to create a company that would provide healthy, affordable, and delicious cultivated seafood to consumers worldwide.
Umami Meats differentiates itself from other alternative protein companies through its focus on developing a platform for producing "cultivated, not caught seafood".
While many companies in the industry are creating branded business-to-consumer (B2C) products, Umami Meats aims to empower food producers by offering them a complete plug-and-play production solution.
By partnering with traditional seafood producers and licensing their technology platform, Umami Meats enables the local, price-competitive production of cultivated fish.
This seeks to address the challenges faced by traditional producers in the face of diminishing wild catch fisheries, rising costs, and increasing contamination of fish with heavy metals, microplastics, and other pollutants.
While the science behind Umami Meats may seem complex, Mihir explained that it begins by isolating a stem cell from a sample of fish tissue. These cells are then grown and nurtured to understand their growth patterns, dietary requirements, and the optimal conditions for maturing them into muscle and fat.
The cells are then placed in a steel cultivation vessel, where they undergo rapid growth, increasing from a few million cells to several tons of fish muscle and fat in just a matter of weeks.
The matured muscle and fat are then processed using cutting-edge technologies such as 3D printing and molding to create desirable, nutritious finished products.
Why cultivated seafood is superior to traditional meat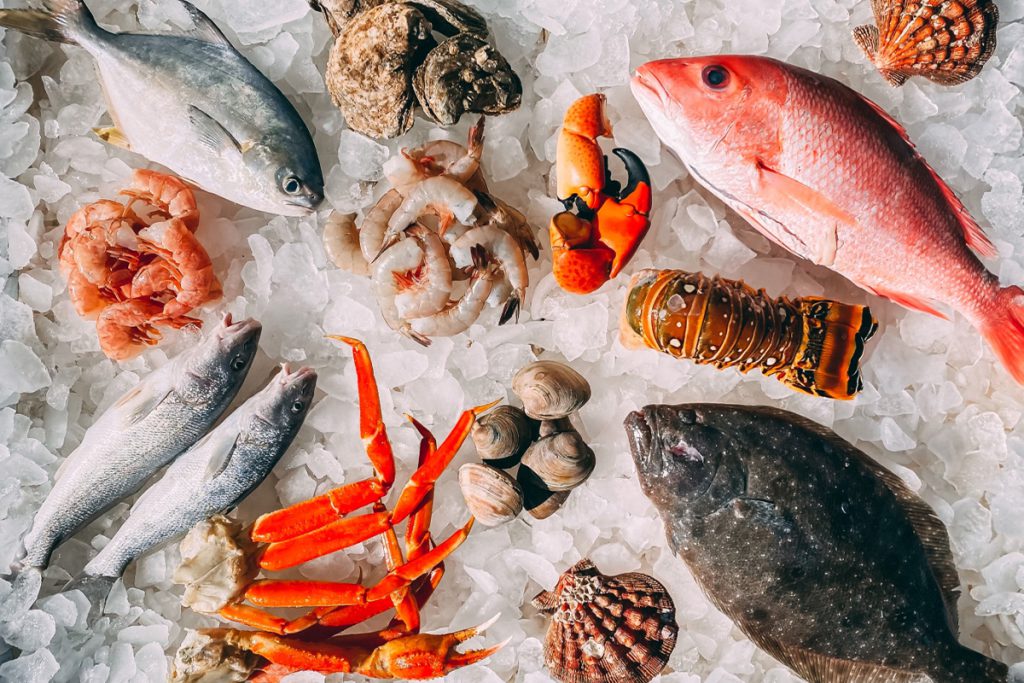 Umami Meats offers a range of benefits compared to traditional meat products, making it an attractive option for consumers.
We can produce fish that is free from heavy metals, microplastics and antibiotics, yet still has excellent nutrition and flavour.

We can [also] locally produce endangered species that are typically expensive and difficult to find, reducing emissions from shipping these fish around the world. [This preserves] biodiversity in our oceans and [create] a stable supply and market price for these species.

– Mihir Pershad, founder and CEO of Umami Meats
Furthermore, by avoiding the ecosystem damage and bycatch associated with industrial fishing practices, Umami Meats contributes to the restoration and rewilding of our oceans, offering consumers access to their favourite seafood while protecting the delicate balance of marine ecosystems.
While the benefits of Umami Meats are significant, educating consumers about cultivated seafood and its advantages remains a vital aspect of the company's strategy.
Recognising that different markets prioritise attributes like taste, price, healthiness, and sustainability differently, Umami Meats conducts extensive research to understand the preferences of consumers in each market.
Armed with this knowledge, the company tailors its communications to highlight the attributes that resonate most with each specific audience. This approach ensures that Umami Meats effectively communicates the long-term benefits and impact of their cultivated seafood production model, while also educating consumers about the overall advantages of cultivated production.
As Umami Meats continues its journey towards bringing its first products to market, the company is actively collaborating with customers and traditional food producers to develop a comprehensive consumer education strategy that emphasise the sustainability and health benefits of cultivated fish.
Still gearing up for commercial launch
Umami Meats' current offerings include red snappers and Japanese eels, and the company plans to collaborate with university and corporate partners to expand their product pipeline to more than 10 species in the next few years.
Although Umami Meats has yet to commercially launch its products, the company has hosted multiple tasting events with leaders at traditional food companies, fishing companies, and senior government officials.
Thus far, their response has been quite positive and is often one of surprise that our products are nearly indistinguishable from traditional fish.

– Mihir Pershad, founder and CEO of Umami Meats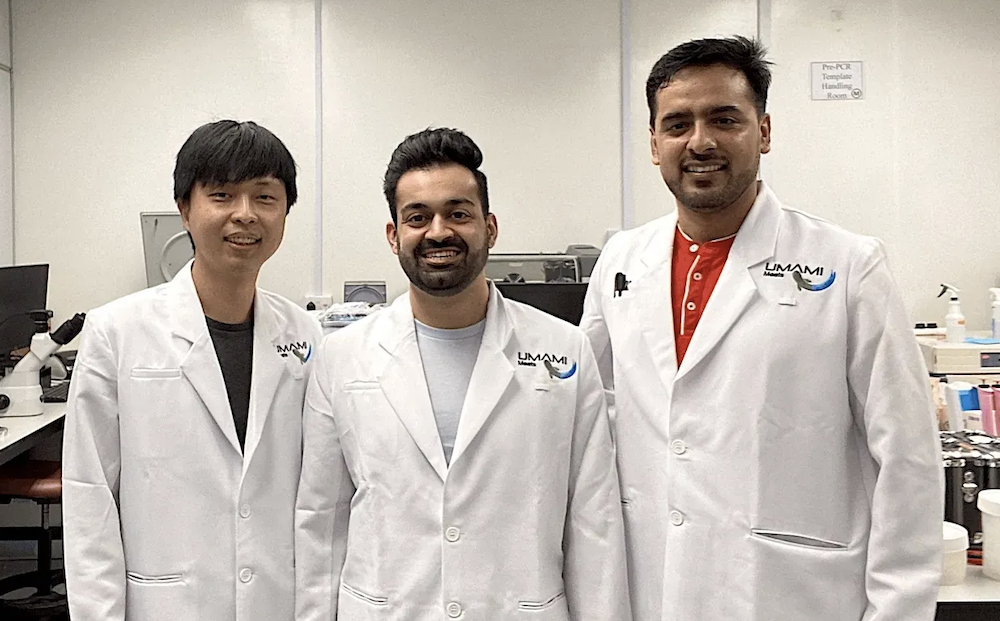 He added that ensuring the safety and regulatory compliance of their products is a top priority for Umami Meats. In line with this goal, the company has established a robust internal quality and safety infrastructure to ensure that their cultivated seafood meets the highest standards.
To further enhance their safety measures, Umami Meats is also actively engaged in research and development collaborations with universities and food testing companies. By leveraging cutting-edge scientific advancements, they are developing efficient methods to evaluate the safety of cultivated seafood during the production process.
Additionally, the company maintains open lines of communication with regulatory bodies in key markets such as Singapore, the US, Japan, seeking their recommendations and feedback to ensure that their safety program surpasses regulatory requirements worldwide.
Securing adequate funding is a crucial aspect of any startup's journey, and Umami Meats has been successful in attracting investors who believe in their vision. The company has raised approximately S$3 million from a diverse range of impact, agri-food, and tech investors. These include Better Bite VC, Genedant, Hatch, The Yield Lab, Katapult, and Prithvi Ventures.
It has also received non-dilutive grant support to enable their research from various sources, including the Singapore government, the Good Food Institute, and the Singapore-Israel Industrial R&D Foundation (SIIRD).
This funding allows Umami Meats to continue their pioneering work in developing sustainable, cultivated seafood and help bring their products to market.
COVID-19 was a double-edged sword
Umami Meats faced the unique hurdle of launching just weeks before the first COVID-19 lockdown in Singapore. The timing was far from ideal, as they had to navigate the uncertainties and disruptions caused by the pandemic.
Supply shortages, long lead times for crucial equipment, and the difficulty of hiring and onboarding new employees were just a few of the obstacles they encountered. However, the resilience and resourcefulness of the Umami Meats team prevailed, allowing them to find innovative solutions and overcome these challenges.
They utilised creative strategies to gain shared access to essential equipment and found ways to work with team members remotely before eventually bringing them to Singapore.
While COVID-19 initially posed significant challenges for most businesses, Mihir sees the pandemic as a double-edged sword.
On one hand, the lockdowns and disruptions had a negative impact on the company's operations, hindering their ability to access their lab and conduct research. However, the pandemic also shed light on the vulnerabilities of our current food system, highlighting the need for more resilient and localised food production.
This context is now obvious to most people we speak with, and that helps us to discuss the importance of new food production technologies like cultivated meat and seafood.

– Mihir Pershad, founder and CEO of Umami Meats
As people become more aware of the fragility of our current system, the demand for sustainable and reliable alternatives grows, presenting an opportunity for Umami Meats to showcase the value of their innovative approach.
'Scaling' up over the years
Umami Meats' growth over the years has been remarkable, propelled by securing strategic partnerships with key players in the food value chain, including Ingredion, Asahi Kasei Corporation, as well as major fishing companies and food producers.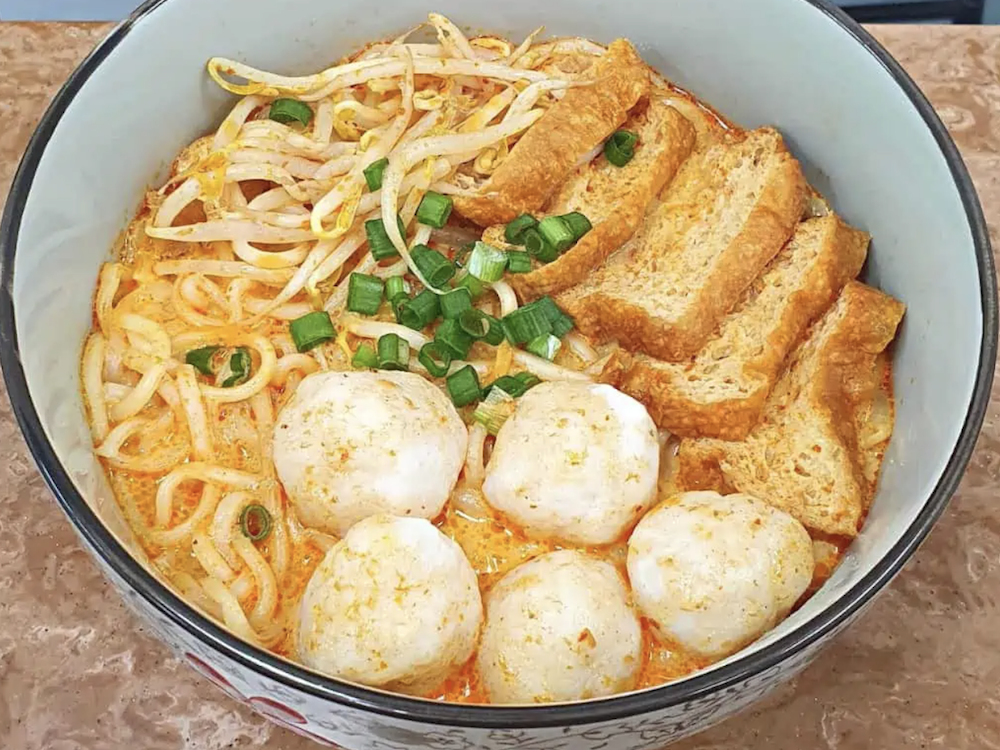 These partnerships have enabled the company to demonstrate multiple product application prototypes, ranging from fish ball laksa and Thai-style fish cakes to battered fish tacos and a recent innovation, a whole fish fillet.
Through these collaborations, Umami Meats has leveraged expertise and resources to push the boundaries of cultivated seafood production and elevate their product offerings.
Their vision is to be the "intel inside" the seafood industry, enabling the world's largest seafood businesses to produce millions of tons of cultivated seafood.
By partnering with suppliers and value-added producers, Umami Meats aims to overcome the dwindling traditional supply of seafood, meet latent demand, and help these businesses achieve their climate and sustainability goals. The company provides full supply chain traceability, localised production, and access to a stable, year-round supply, mitigating the volatility associated with traditional fisheries.
We also see cultivated production as a way to ensure a reliable, local supply of seafood free from contaminants like mercury, microplastics, dioxins, and antibiotics.

By creating this stable supply, we can avoid shortages that trigger food insecurity and price shocks in our food system, while also producing seafood with a lower carbon footprint that allows our oceans to heal and recover from the pressures we have put them under for decades.

– Mihir Pershad, founder and CEO of Umami Meats
When envisioning the future of the alternative protein landscape, Mihir firmly believes that new protein sources will play a pivotal role in establishing a sustainable food system capable of feeding the population for the next century.
While aquaculture systems were developed to meet growing demand when wild catch fisheries faced supply challenges, the current landscape calls for a more comprehensive approach. With the increasing difficulty of farming endangered species and the limitations of aquaculture and fisheries, Mihir recognises that cultivated seafood production is a critical solution.
However, he acknowledges that the "protein shift" will not occur overnight and emphasises the need for a multi-faceted approach. In the medium term, a combination of wild catch fisheries, aquaculture, and cultivated seafood will be necessary to meet the growing demand, particularly in Southeast Asia.
Umami Meats' achievements and recognition in the industry reflect their commitment to excellence and sustainability. As a signatory to the United Nations Global Compact Sustainable Ocean Principles, Umami Meats exemplifies their dedication to enabling ocean restoration, conservation, and blue carbon sequestration. Furthermore, their membership in 1% for the Planet reinforces their commitment to supporting environmental initiatives.
The accolades bestowed upon Umami Meats, including being recognised as a Semi-Finalist in XPRIZE Feed the Next Billion, a Fi Global Startup Innovation Challenge Finalist in 2021, and receiving the Best Emerging Sustainable Seafood Company–Southeast Asia award at the Global Green Business Awards 2022, underscore the company's impact and innovation in the sustainable seafood sector.
With their innovative approach, strategic partnerships, and commitment to sustainability, Umami Meats is driving the development of a future where cultivated seafood production provides a reliable, environmentally friendly, and ethically produced solution to the world's growing appetite for seafood.
As the company continues to expand its range of offerings and shape the future of food production, the impact of Umami Meats will resonate far beyond the confines of the industry. Through their endeavours, they are paving the way for a more sustainable and secure future for both our planet and our plates.
Featured Image Credit: Umami Meats