In a global move, Netflix announced yesterday (May 23) that it is expanding its crackdown on password sharing to over 100 countries, including Singapore. Users will now be alerted that sharing their Netflix accounts outside of their households is no longer permissible.
The streaming giant, known for its efforts to find new revenue streams amidst market saturation, is implementing measures such as limits on password borrowing and introducing an ad-supported option.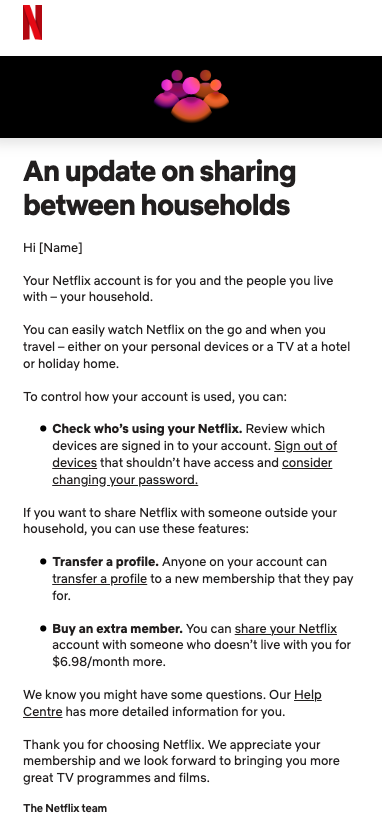 Netflix is now sending emails to customers in 103 countries, including the United States, Britain, France, Germany, Australia, Singapore, Mexico, and Brazil, emphasising that accounts should only be used within a single household.
"A Netflix account is for use by one household," the company said in a statement.
However, paying customers have the option to add a member outside of their home for an additional fee, which costs an extra S$6.98 per month for users in Singapore.
Alternatively, anyone on your account can transfer a profile to a new membership that they pay for.
Password-sharing impacts their revenue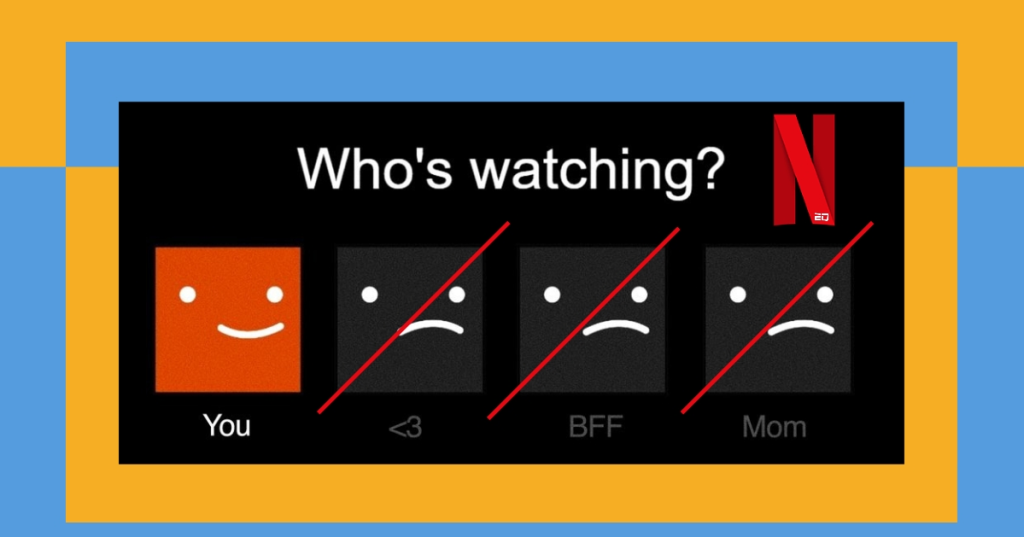 Netflix's decision to crack down on password sharing stems from the fact that millions of households worldwide have been sharing log-in credentials with friends and family, impacting the company's ability to invest in new TV shows and films. As of March, Netflix had 232.5 million paying customers globally.
While the new policies discourage password sharing, they still allow members within the same household to share an account and use it on various devices while traveling. Netflix aims to ensure seamless access to its service across different devices, such as tablets, TVs, and smartphones.
Independent tech analyst Rob Enderle of Enderle Group explained that Netflix incurs costs when subscribers watch certain shows or films due to royalties, making non-paying viewers an additional expense without contributing to revenue. Therefore, it is in Netflix's best interest to curb password sharing.
Coinciding with the crackdown, Netflix has seen success with its nascent ad-supported tier, which has garnered over five million subscribers. By offering an ad-subsidised option alongside the crackdown on password sharing, Netflix aims to attract price-sensitive customers who may have previously used the service for free. This move would also enhance the platform's appeal to advertisers.
However, there is a risk that users who can no longer access Netflix for free may turn to competing streaming services such as Prime Video, Disney+, or HBO Max, opting to hop onto their friends' and families' accounts.
Featured Image Credit: Jakub Porzycki | Nurphoto | Getty Images