ChatGPT set the tech world ablaze last November and since then, the generative AI train has shown no signs of slowing down. From writing verses to creating album art, AI tools are proving their use across all areas of the creative process.
While there are still hiccups to address – for example, ChatGPT being repetitive in its descriptions or Midjourney struggling to draw fingers (every artist's nightmare!) – one thing's for certain: AI is more than just a viral trend. In fact, it has been around for a lot longer than many realise.
"On its own, ChatGPT wasn't a huge leap in technology," says Joshua Wong, co-founder of Singapore-based startup Hypotenuse AI. Wong adds that companies like Hypotenuse – which was founded in 2020 – have long had AI tools which are just as capable. 
What set ChatGPT apart wasn't its technology, but its business model. "They built their [AI] into a chat interface for the layperson, which was easy enough for anyone to use."
On top of this, ChatGPT was free-to-use at launch. This level of accessibility allowed the chatbot to go viral, in turn spurring the AI trend which all of big tech wants a part of today. 
"[ChatGPT] educated the entire world of how capable AI has become," Wong adds. "Naturally, businesses started to look for tools of similar capability but specialised for their company's functions, such as marketing."
Creating Hypotenuse AI
Wong first identified the use for AI in marketing while helping a colleague launch an e-commerce website. "For us, the most frustrating part about this process was writing product descriptions and marketing copy."
Given his background in machine learning, he set out to automate the process using AI models. "While it was a challenging problem, it was possible to solve."
Wong began speaking to other companies and soon realised that he wasn't the only one looking for such a solution. He left his job as an applied research scientist at Amazon and began working on Hypotenuse AI.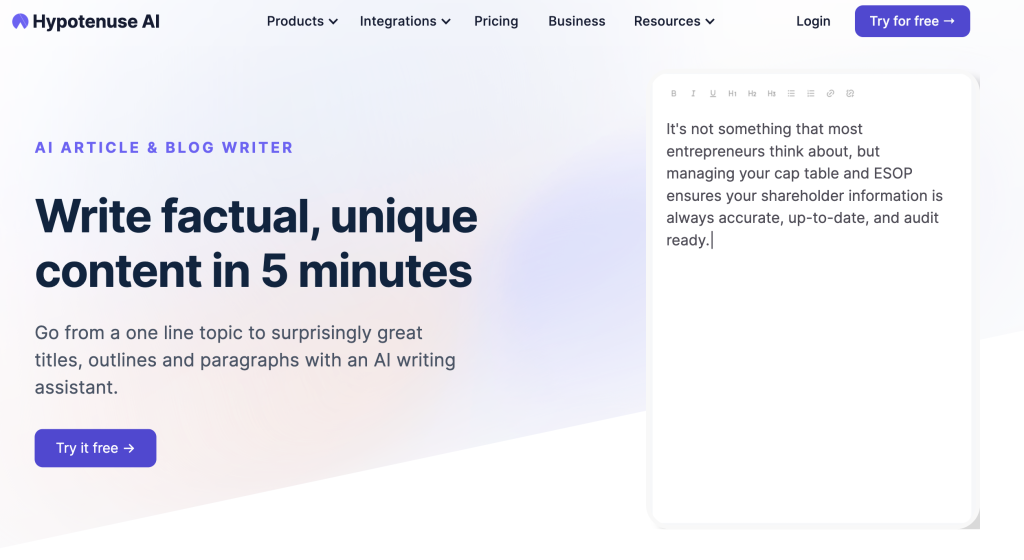 Built to fit into the marketing workflow, Hypotenuse can create content – such as articles and descriptions – using a set of keywords. It can learn a brand's tone of voice and create copy tailored to that as well.
For enterprises, we train bespoke AI models on their past content. Everything we generate matches their style of writing, rather than sounding generic.

– Joshua Wong, co-founder of Hypotenuse AI
Beyond this, Hypotenuse also has access to real-time data. While most AI models are only trained on data up to 2021, Hypotenuse can write factually accurate content with references to current affairs as well.
Will it take over writing roles?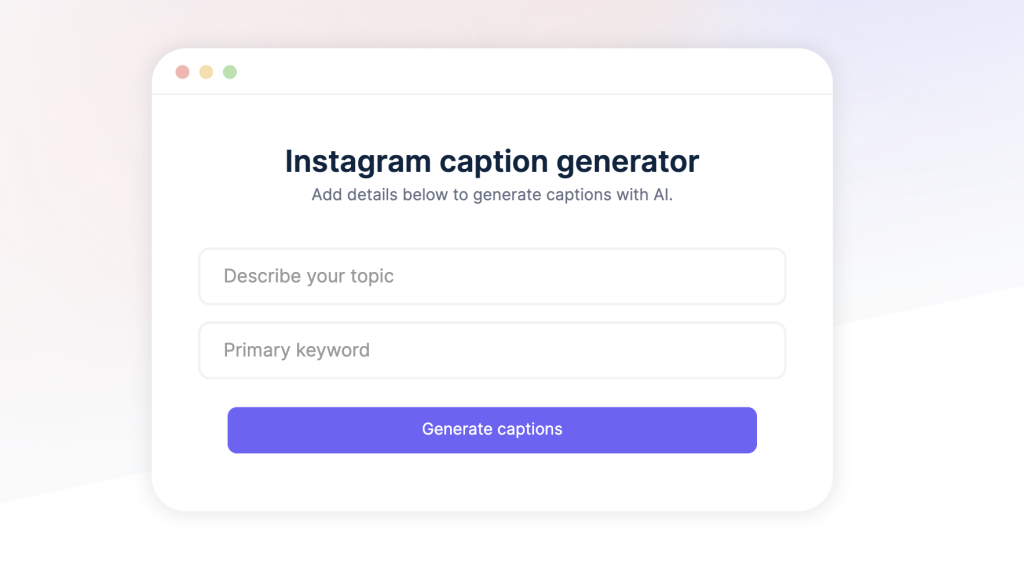 With the ability to draft 2,000-word articles at the click of a button, it's a wonder if Hypotenuse will leave copywriters out of a job. Wong believes that the technology isn't quite there yet, but adds that it'll definitely alter their scope of work.
Copywriters might find themselves spending less time on first drafts and more time on editing and fine-tuning. "AI could make marketers 10 times more efficient," he remarks.
I see AI as more of an assistant to copywriters – rather than a full replacement – that can accelerate how quickly they create high-quality content. That said, it does change their role to one where they're collaborating and writing together with AI.

– Joshua Wong, co-founder of Hypotenuse AI
From his own experience working with clients, Wong shares that they've trained many teams to use Hypotenuse as part of their writing process. "They are now able to double the amount of content that can be produced."
On this note, Wong foresees that using AI might soon become a necessity for copywriters, especially those working in fast-paced and trend-driven environments. As the rate of content creation speeds up, it'd become impossible for writers to do all of their work manually.
The future of generative AI
Hypotenuse has benefited significantly from the launch of ChatGPT and rising interest in generative AI.
Since the start of 2023, we have more than doubled the number of active users on our platform. Today, we get over 3,000 new sign-ups a day, with no signs that public interest will wane anytime soon.

– Joshua Wong, co-founder of Hypotenuse AI
This interest is met with an equally high pace at which the technology is developing. With a surge in investments over the past few months, new innovations are becoming a constant in this field.
"It isn't going to slow down anytime soon either. From an AI research perspective, the discoveries in the past few years have given us many promising directions which haven't even been fully explored yet," he adds.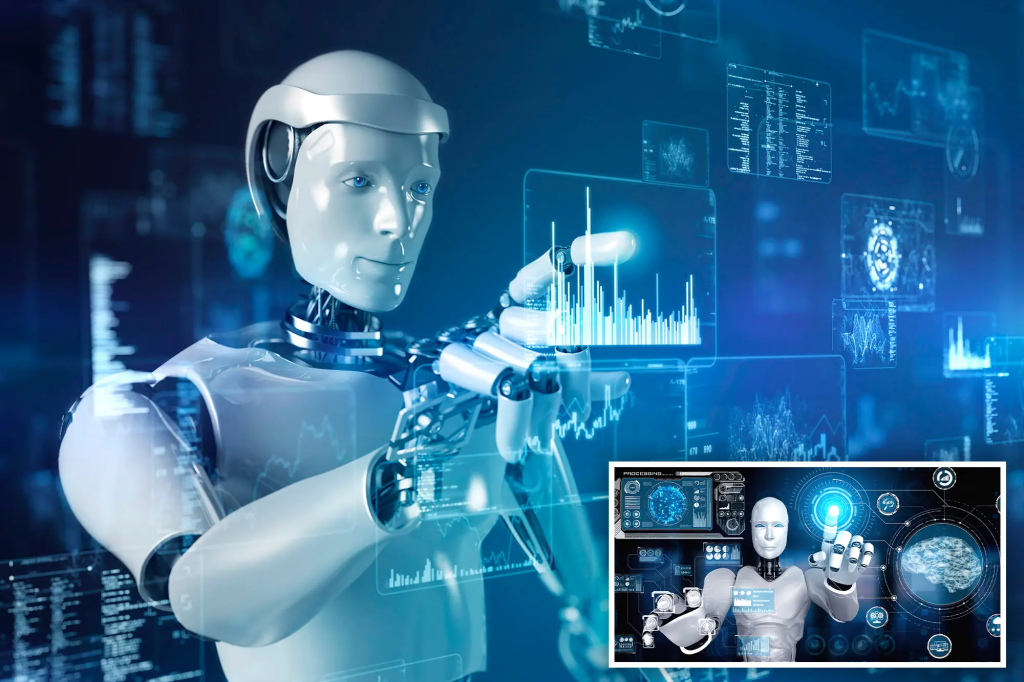 That being said, there are ethical concerns to be mindful of. For example, AI technology evolving too fast for regulators to keep up with. "There is a non-zero chance that AI is the most destructive thing that humanity has ever created," Wong says. Advanced AI systems can be tough to interpret and control, and if left in charge of critical systems, they could cause a great deal of harm. 
On a smaller scale, the ill effects of AI are already visible. The scope for misinformation has widened – just this week, the US stock market took a hit because of an AI-generated image of an explosion at the Pentagon. Deepfakes are becoming prevalent and telling them apart from real visuals is becoming increasingly difficult.
For better or for worse, the pursuit of AI rages on and there's a lot more yet to come. "There are stronger models that we know of in the research field that haven't even been released publicly yet. We're only just scratching the surface on what's possible with AI."
Featured Image Credit: Hypotenuse AI