By now, you've probably heard of Tiger Stripes, which became the first Malaysian film to win the Grand Prize at the Cannes Film Festival's Critics' Week (La Semaine de la Critique) in France, earning it a €10,000 cash prize.
It's a massive achievement as it had been 13 years since the last Malaysian film was presented there.
Produced by Ghost Grrrl Pictures, Tiger Stripes is an indie horror movie written and directed by Amanda Nell Eu.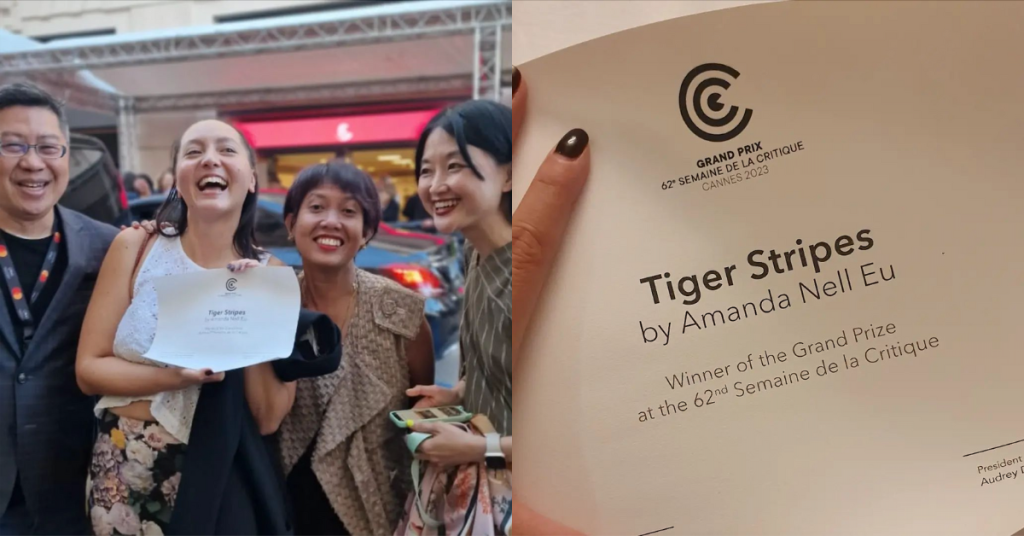 It follows the life of Zaffan, a 12-year-old Malay girl living in a rural community who is approaching puberty. And with that, comes a monstrous physical change. The film explores the theme of womanhood and characters who don't belong.
This is something that Amanda has been working to create at her co-founded production house. By reimagining folkloric figures, she gives the viewers a more personal and human experience to these monsters.
This is explored in her two previous short films as well—Vinegar Baths (2018), which is from the perspective of a middle-aged Chinese penanggal and It's Easier to Raise Cattle (2017), which is about a teenage pontianak.
But while looking up more information about this bright young filmmaker, we found six more interesting facts about Amanda Nell Eu.
1. She was raised in the UK, but now calls Malaysia home
Amanda moved to the UK when she was 11 years old and has lived there for a big part of her life. She's a graduate of the London Film School and started making short films in the UK.
She soon moved back to Malaysia as she didn't feel like she fit in "very well" there. But she somehow ended up facing the same thing over here just because she was brought up "somewhere else".
Eventually, she went on a journey of self-discovery and feels comfortable with where she is now.
"I know who I am now. I'm proud of who I am today. And I think that's when you figure out how you fit in." Explaining to New Musical Express, she said, "The thing is, you always do fit in, as long as you know yourself."
2. She's always been an avid horror fan
Being Malaysian, it's hard to run away from folk tales that talk about what lurks at night. You could even say it's a part of our local culture.
"Ever since I was a kid, I would buy anthologies of urban tales or scary things that happened on the highway at midnight, and I'd love reading them," Amanda shared in an interview with Cut Throat Women.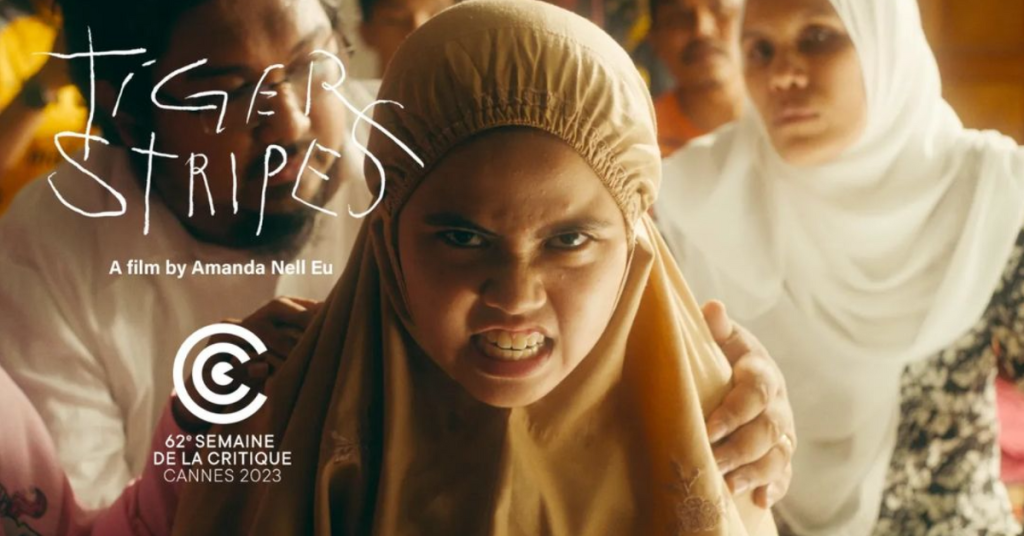 So when she was venturing into the film world, she began with the horror genre.
She started by watching black and white horror movies, and then went on to create her own. "It's something that I've actually always loved. I've really loved the thrill of it. It always excites me."
3. Her first two films were (surprisingly) not of the horror genre
Right after completing film school, Amanda made two short films called Pasak and Seesaw.
The former follows a young pregnant woman setting out to make her life better, whereas the latter explores the complications of love.
It's quite a deviation from what she's known for now, but Amanda contributes it to her youth and naivety. "I thought that being a serious filmmaker meant creating drama films. I thought that was the way to go," she told Cut Throat Woman.
It wasn't until she took a five-year break from filmmaking before restarting did she come back to her one true love—horror.
4. She has unconventional ways of securing filming spots
While filming her short film, It's Easier to Raise Cattle, Amanda had set sights to shoot in a jungle. This was common as it suited the theme of the movie. And so she received permission for it.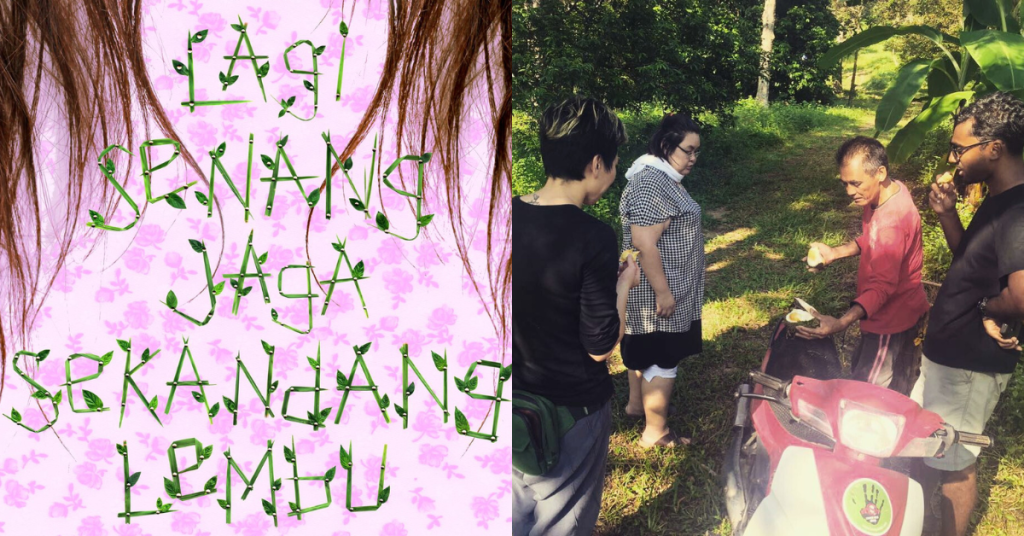 But then she bumped into a spiritual problem as while going around trying to get access to the shooting location, the producer said that one of the spirits in the area disagreed with it.
This was an issue as the spirit was part of a tree, one that Amanda had set sights on to play a big role in the film. So they found a way to workaround it, by performing rituals, abstaining from eating meat, dangling shiny CDs to distract spirits, and more.
5. She doesn't do horror in the traditional sense
Despite her love for horror, Amanda doesn't succumb to typical horror film tropes. Jump scares aren't really her thing as her intention isn't to scare the audience.
Instead, she prefers to use real folk tales and the experiences of real people to her advantage and to elicit a stronger response out of viewers.
"I want to tell those stories because my friends see it. My family, they all feel creepy or eerie about things. And I'm always the one that doesn't see it. So I guess I make those stories for myself to see it on screen," she shared.
6. This isn't the first time she's international recognised
Amanda's short films, It's Easier to Raise Cattle and Vinegar Baths, have each premiered at other international film festivals.
It's Easier to Raise Cattle premiered at the Venice Film Festival in 2017, the BFI London Film Festival in 2018, the Taipei Film Festival in 2018, and the Istanbul Film Festival in 2022.
On the other hand, Vinegar Baths showcased at the Singapore International Film Festival in 2018, the Tallinn Black Nights Film Festival in 2019, and the Istanbul Film Festival in 2022.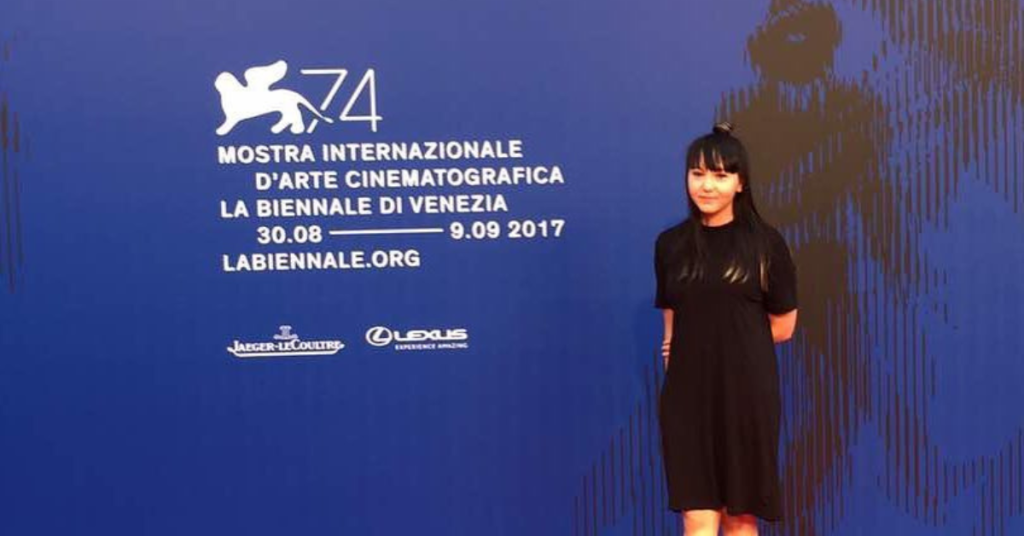 -//-
Speaking of the future, Amanda confessed that her next feature film is already in the works.
"I'm working on my next feature. I love to challenge myself. I'm thinking, I want to make a film set in the 1930s Malaya pre-World War II" she shared to New Musical Express.
"It'll have more mature themes about a married woman, about the expectations of being a wife, a daughter-in-law, and expectations around motherhood. All within this very colorful—and I find strange—period."
But naturally, it'll have blood and some horror aspects to put a spin on the plot as it seems to be her winning formula.
Featured Image Credit: Amanda Nell Eu