At first glance, you might be inclined to think this yellow canned drink by the name of honeyB is a product from Australia. It wouldn't be a stretch to think so, since it proudly claims on its packaging that it's made with honey from down under.
honeyB is, as its name suggests, a honey ready-to-drink (RTD) canned beverage, but with a carbonated drink.
Unlike most fizzy drinks, though, this one claims to be a natural and healthy option with no added flavouring, colouring, or sugar.
And unlike the first impression it gives, honeyB is a product by The Original Beverage Sdn Bhd (TOB), a fully homegrown company.
Buzzing into the scene
Before TOB, co-founders Jen Lun and Wei Sheng had already had quite the careers in their respective fields.
Jen Lun has 20 years of branding and marketing experience in the fast-moving consumer goods (FCMG) industry, having managed notable brands such as Wong Lo Kat, Kopiko, and Jack 'n Jill.
Meanwhile, Wei Sheng is a chartered accountant and certified public accountant with 20 years of strategy and financial management experience in start-ups and corporations.
The two had noticed that for a while now, the carbonated drinks market has been declining, particularly in the US, due to increasing awareness of health issues linked to high sugar carbonated drinks.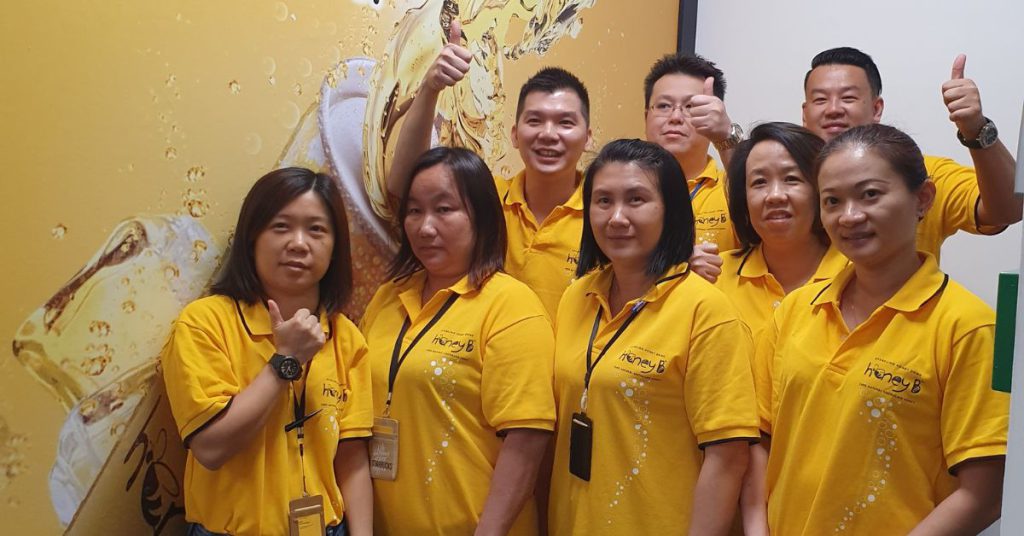 Noticing that the consumer trend is moving towards healthier lifestyles, the two identified an opportunity to provide a real and healthy alternative in the soft drinks market.
"Our ingenious idea then was to transform honey, the most primitive source of energy and nutrients, into a refreshing soft drink that is accessible to anyone, anywhere and anytime," Wei Sheng shared.
Believing it was a "now-or-never" decision to venture into this entrepreneurship, Wei Sheng and Jen Lun decided to take the leap of faith and established TOB in 2016.
After two years of R&D and many iterations of formulations, the team finally created the honey mix they found optimal.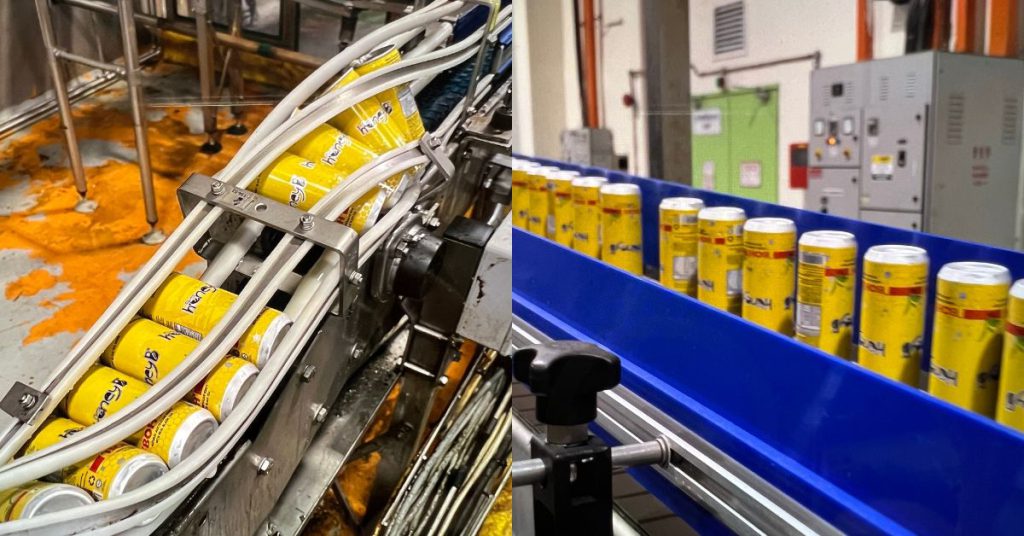 honeyB uses Australian honey, which Wei Sheng said gives the product its unique aroma and signature taste profile.
Although Malaysia is also home to some bee farms, at the end of the day, it all boils down to the supply, or lack thereof, of the desired honey grade for a commercial scale for TOB.
A honeyed start
After breaking into the supermarket scene with AEON in 2017, honeyB's yellow honeycomb pattern-clad cans can today be found in a variety of grocery stores such as Village Grocer, Jaya Grocer, Ben's, Econsave, Giant, and other independent supermarkets.
The halal drinks are also in convenience stores such as 7-Eleven, KK Mart, Family Mart, Petronas Mesra, and Petron.
Nowadays, honeyB is also available in Singapore, Brunei, Hong Kong, France, and plans on expanding into Indonesia soon.
In Singapore specifically, a competing sparkling honey drink we came across was Nuhoney, though it doesn't seem to be active currently. TOB shared with Vulcan Post that they have not seen that product locally.
In recent times, another kind of healthy carbonated drink that has cropped up is kombucha. Featuring a fizzy kick, kombucha is a fermented sweetened tea drink known to have many health benefits, much like honeyB's drinks.
That said, kombucha products typically have a much higher asking price compared to honeyB's, which is around RM3 to RM3.50.
More than just other healthy drinks, though, honeyB arguably has to compete with a wider market of RTD beverages in general.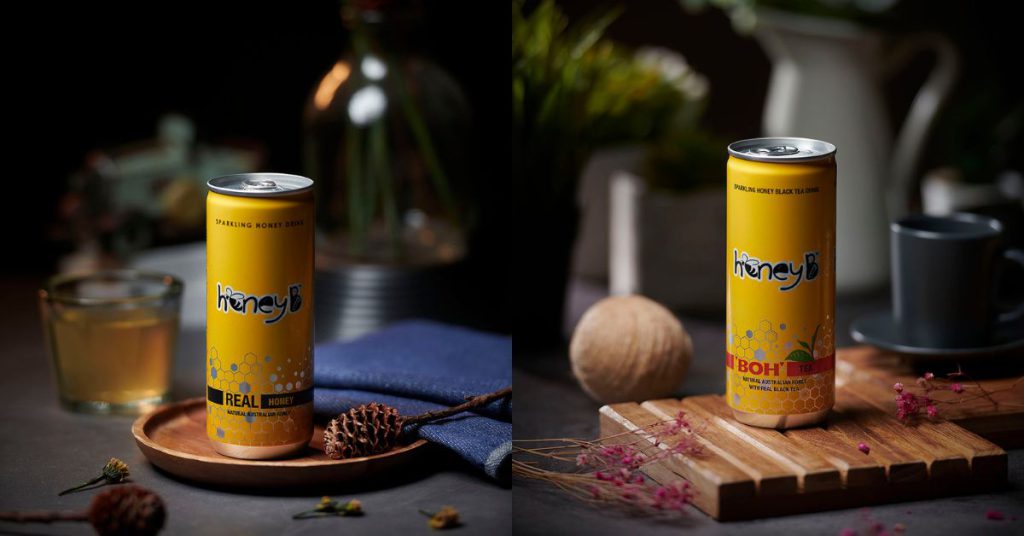 As consumers browse the selection of drinks in grocery stores, they will be confronted with a wide variety of selection. What's convincing them to choose honeyB?
To this, Wei Sheng confidently believes that honeyB's position as the only real honey sparkling drink in the RTD format is what sets it apart.
"Whilst consumers are pampered with a variety of choices, honeyB stands out as the healthier alternative to the existing big brands that consumers are accustomed to," he said.
The co-founder claimed that to date, the company has sold around 12 million cans of honeyB, and the team is aiming to multiply that by threefold in the next two years.
Propagating the brand
While TOB had only been offering one product—honeyB—for six years, it finally launched its second product, the honeyB Black Tea, last year.
This new product is made in collaboration with another homegrown name, BOH Tea Malaysia. It's also a sparkling honey drink, but with the addition of black tea.
While it had taken TOB around six years to create its second product, Wei Sheng hinted for Vulcan Post to stay tuned for "more real and delicious varieties soon".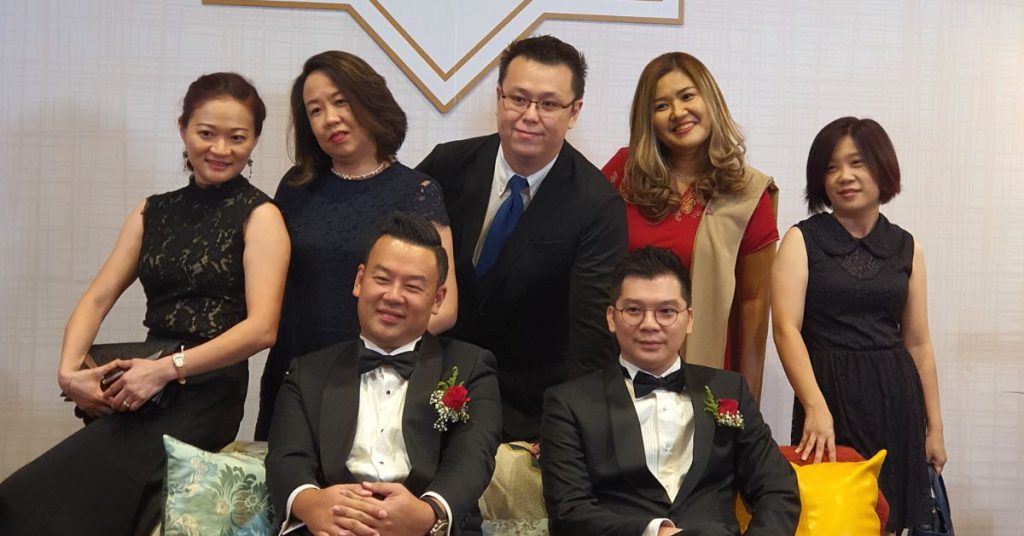 The co-founder also shared that the TOB team is on track to expand regionally in the next few years.
"In the long term, we want to ensure honeyB is accessible to anyone, anywhere, anytime, and become a real and natural beverage category leader on its own," Wei Sheng said.
"Our mission is to accelerate mass acceptance of natural-derived beverages, with honey as the core ingredient, with better taste and health benefits."
Featured Image Credit: honeyB