[This is a sponsored article with University of Nottingham.]
So, you've officially finished high school and are probably getting bombarded by your parents, friends, siblings, teachers, and your distant aunt living in England, who are all asking the same question:
What's next?
It's normal to feel lost in this period of your life, especially when there are so many factors to consider if you're looking to further your studies.
One thing that helped me during such a lifestage was attending university open days, just to see what was out there and try to imagine how I could fit into a new environment.
The University of Nottingham Malaysia (UNM) believes it can help you figure out your place in the world, starting with their open day taking place on June 24 and 25, between 10AM-5PM at its Semenyih campus.
In partnership with UNM, we've listed out five common concerns you may have when it comes to choosing your ideal university, and how they can be addressed.
Concern #1: With so many options, how will I know which course is right for me?
All our schooling lives, we've followed a pretty rigid system.
So when you can finally choose your own path, you may experience choice paralysis, or be faced with the realisation that you're unsure of what you might find meaningful.
This is where university open days can help, because you'll be able to meet the staff of institutions, current students, and maybe even alumni.
They will be able to answer your questions and share real experiences to provide you with information that a brochure or website might not. 
At UNM's open day, the campus's knowledgeable counselling team can guide you towards identifying the programme that best suits your interests and career aspirations.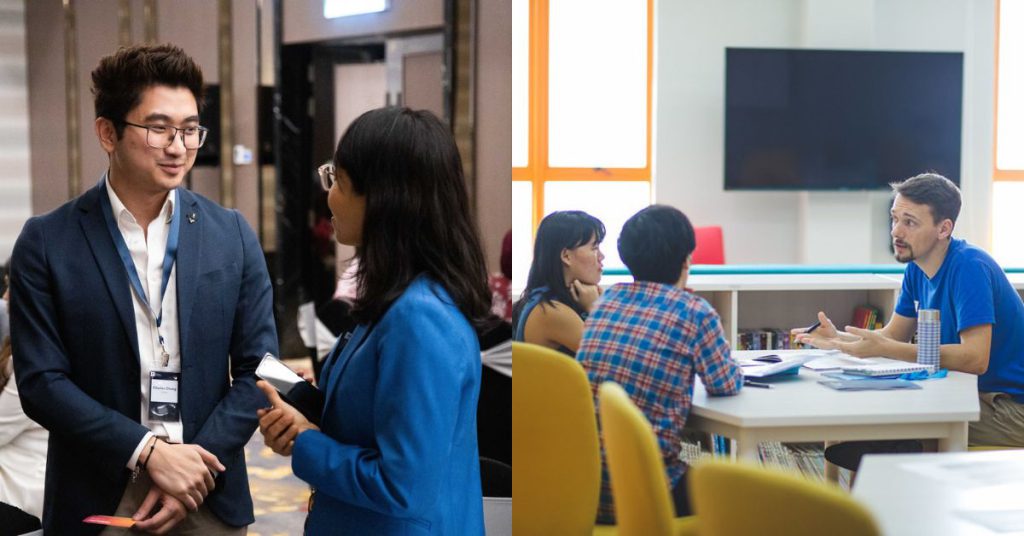 Speaking to them can also help you better understand the university's foundation or undergraduate courses in engineering, science, business, arts, or education.
Concern #2: How will I know if the university's teaching style suits my learning style?
There are four common individual learning styles:
Visual learner: Learns best through pictures, diagrams, or written directions
Auditory learner: Learns best by listening to a lecture or reading out loud to yourself
Kinesthetic learner: Learns best through experiencing or acting out what you're learning
Reading/writing learner: Learns best by writing ideas down on paper and actively looking up new words
By now, you might already have a rough idea of how you approach wrapping your head around new concepts, be it through doing revision papers, drawing charts, or simply reading the text.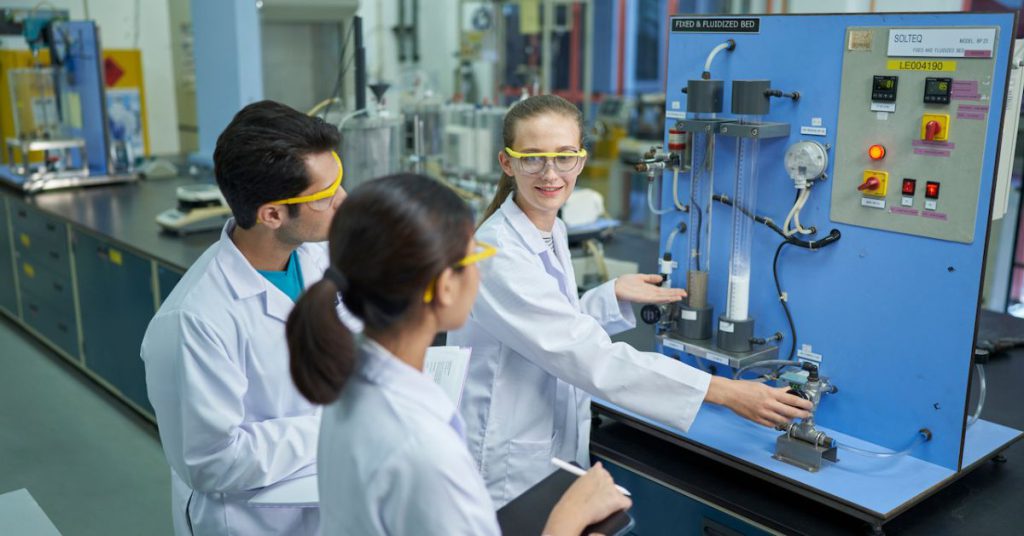 Hence, you might want to find a university that provides a student-centric style of teaching.
Student-centric teaching focuses on the needs, abilities, interests, and learning styles of students. Teachers will also typically design the curriculum, course content, and interactivity around these factors.
UNM's lecturers do this by utilising a classroom setting for classes, with an average staff-to-student ratio of 1:15. This enables them to give adequate attention to each student and ensure that their learning is on track.
Concern #3: What if I get FOMO by not studying overseas?
Although studying at a local university might be your first choice so you can stay close to family and friends, you might later wish to study overseas.
If so, it's worth exploring what short-term study-abroad experiences your university offers. These programmes are commonly offered by most universities in Malaysia, and allow students to experience both local and international campus life.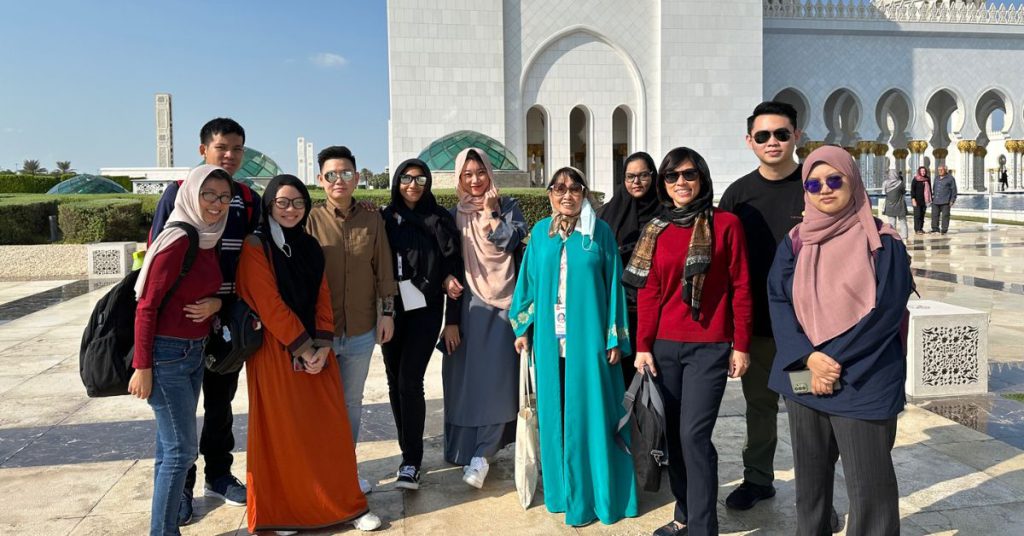 For UNM's intercampus programmes specifically, you could study at the university's branches in the UK or China for one semester or one academic year.
Undergraduate students also have the option of studying in any of UNM's 21 partner universities across the globe, such as in Korea, Canada, France, or Australia.
To be eligible though, you must have completed one year of your degree at the Malaysian campus and achieved a minimum pass mark that's determined by the programme.
Concern #4: What are my accommodation and transport options if I don't drive?
Another concern that may arise when choosing a university is your daily commute.
Most students may not yet have a personal vehicle to get around, and public transport is sometimes out of range.
Hence, universities tend to provide on-campus accommodation on a first-come-first-served basis with early application and payment.
This is offered at UNM as well, where living on campus would mean that you can enjoy the sights of lush greens. You'll also be close to popular hiking trails like Broga Hill, a beautiful hot spring, an ATV park, and lots of other fun weekend activities you could experience around Semenyih.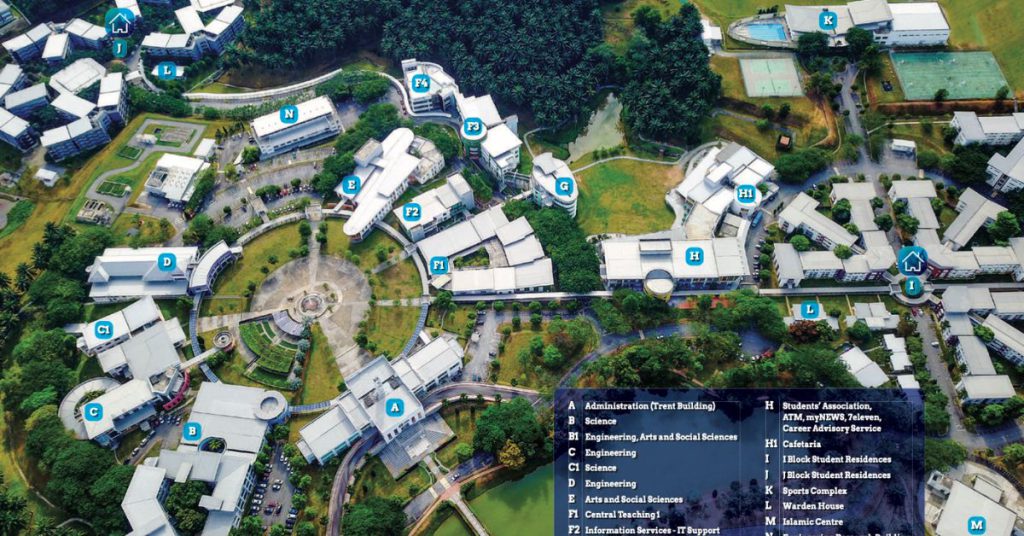 Spanning 118 acres of a tranquil rainforest in Semenyih, Selangor, UNM was named in the top five most beautiful university campuses in Malaysia in 2021.
If you're into sports, you could make use of UNM's free facilities including courts for badminton, basketball, volleyball, and more. There is also an outdoor jogging track, and a 25m swimming pool.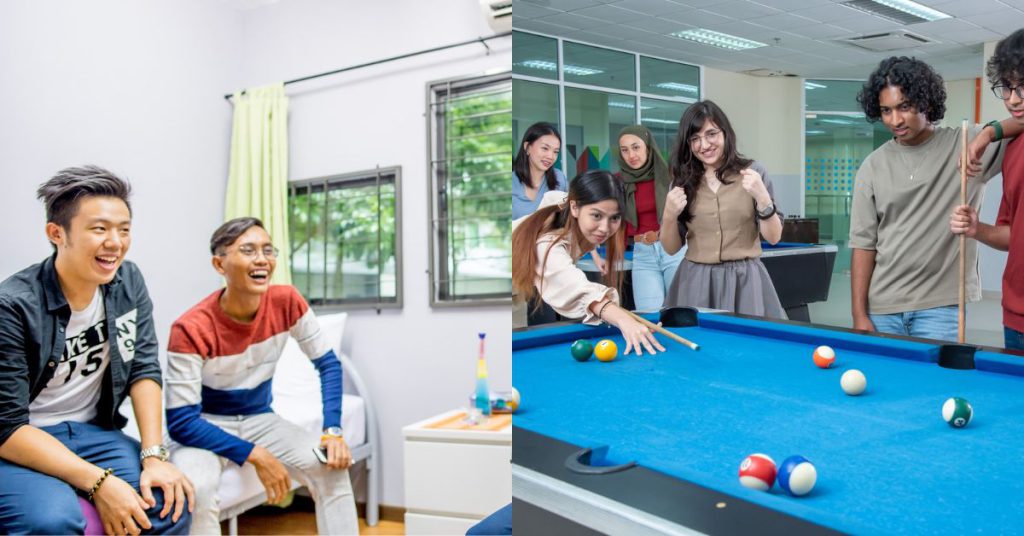 For those who want to spend their free time off campus, there is a free shuttle service which brings you to the KL city centre, as well as the nearest bus and train stations. The university will also be adding more stops in the near future.
Concern #5: Will I make friends?
It can seem trivial to worry about making friends and finding a support system in a new environment.
But it's not something to be overlooked, as most adults still carry this concern with them when switching to a new job, or trying out a new weekend hobby class.
That's why it's important to choose a university with a robust extracurricular scene, so that you can mingle with students that share similar interests despite their different cultural backgrounds.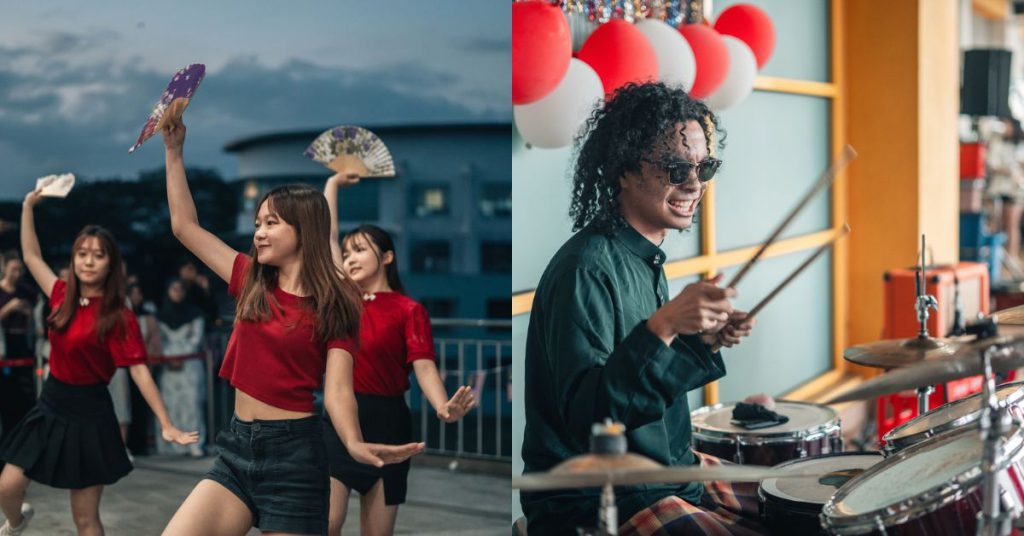 This is something that can be found at UNM, with its 80 student-run clubs and societies you can join, whether for sports, culture, arts, academia, or religion.
You'll also have the opportunity to make like-minded friends who may come from up to 70 diverse nationalities.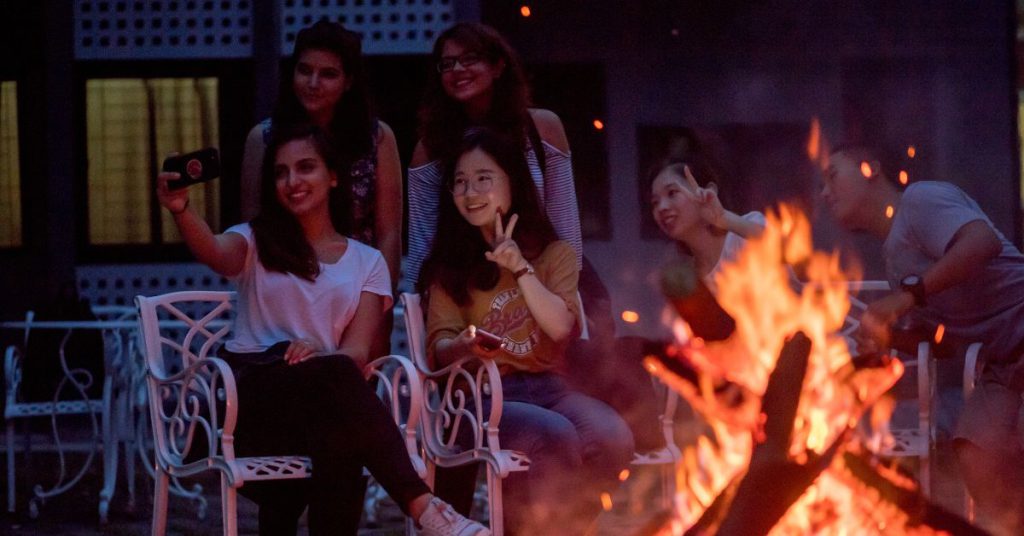 All the fun aside, there may be times when university life can get stressful and overwhelming, so counselling for mental health support is available for free at UNM too.
-//-
Ultimately, picking a university to spend the next several years of your life can feel like a huge decision.
That said, if you're looking for a balanced student life, UNM's holistic approach to learning can help you nurture your individuality and education so that you can find your place in the world.
Register for the University of Nottingham Malaysia's open day here.
Read about other education-related articles we've written here.
Featured Image Credit: University of Nottingham Malaysia