I have always been a huge fan of ChatGPT since its release but its premium version, GPT-4, has never really appealed to me, if I'm being honest.
The free version of ChatGPT already fulfils my needs exceptionally well, save for some rare instances where the system was "at capacity".
I'm curious about whether the newly launched subscription plan, ChatGPT Plus, is truly worth the investment and if it can provide a considerably better experience compared to the free version.
Curiosity eventually got the best of me, and I finally subscribed to ChatGPT Plus for US$20/month.
What is GPT-4?
First things first, ChatGPT Plus runs on GPT-4, which is OpenAI's latest and most powerful AI model to date. Those with a free account can only access the less capable, but still impressive, GPT-3.5 — the predecessor of GPT-4.
GPT-4 is apparently "10 times more advanced than its predecessor, which enables the model to better understand the context and distinguish nuances, resulting in more accurate and coherent responses."
On the technical side, Andrew Feldman, the CEO of AI firm Cerebras, claims that the model has been trained with a massive number of parameters, amounting to approximately 100 trillion. This substantial parameter count far surpasses GPT-3.5, which was trained with about 175 billion parameters.
In contrast to GPT-3.5, GPT-4 exhibits a significantly longer memory, with its short-term memory spanning approximately 64,000 words, which is eight times greater than that of GPT-3.5.
These upgrades sound impressive and are definitely advantageous for those with specific needs — such as data analysts and software developers — but what does it mean for someone who has not much need for all these advanced features?
To assess if ChatGPT Plus holds any value for individuals who lack such expertise, I decided to put the model to the test.
The better version of GPT-3.5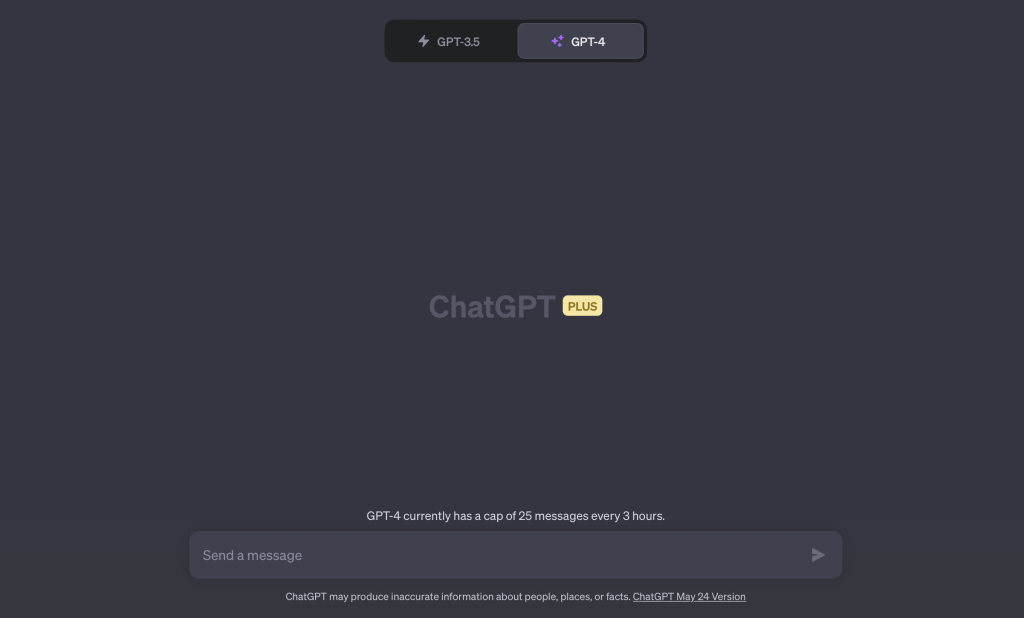 The first thing that caught my eye when I logged into ChatGPT Plus was that my usage of GPT-4 is restricted to 25 prompts every three hours, which, quite frankly, is off-putting considering that I paid for it.
According to OpenAI, the restriction has been implemented to keep up with the demand for ChatGPT Plus. This means that I'd have to carefully plan out my usage of the AI tool to make the most out of it, so I decided to consolidate my queries into a single, comprehensive message.
Nonetheless, while my access to GPT-4 is limited, I can still utilise GPT-3.5 to carry out simple tasks that do not require comprehensive research.
Throughout my time using GPT-4, I found that the chatbot could produce results that were more nuanced and accurate, as compared to its predecessor — but the model does this at the expense of speed. This is due to the massive amount of data fed to the model, leading it to take a longer time to process information, as compared to GPT-3.5.
That said, I do appreciate the accuracy and in-depth responses of the chatbot. GPT-3.5 provided me with more generic answers, which often required me to prompt the chatbot further before getting my desired response.
Browsing the Internet with ChatGPT Plus
Arguably, the most interesting feature of GPT-4 would be its plugins. Plugins are tools that allow ChatGPT to access up-to-date information, run computations, and utilise third-party services to perform actions on behalf of a user's request.
These plugins mainly comprise third-party plugins, such as Expedia and Wolfram, as well as ChatGPT's in-house plugin, Browse with Bing.
To utilise this feature, all you have to do is to head to your settings to enable ChatGPT's access to plugins. Once enabled, you'll have access to Browse with Bing, and you can also browse and download an extensive selection of 465 third-party plugins from ChatGPT Plus' plugin store (accurate as of writing).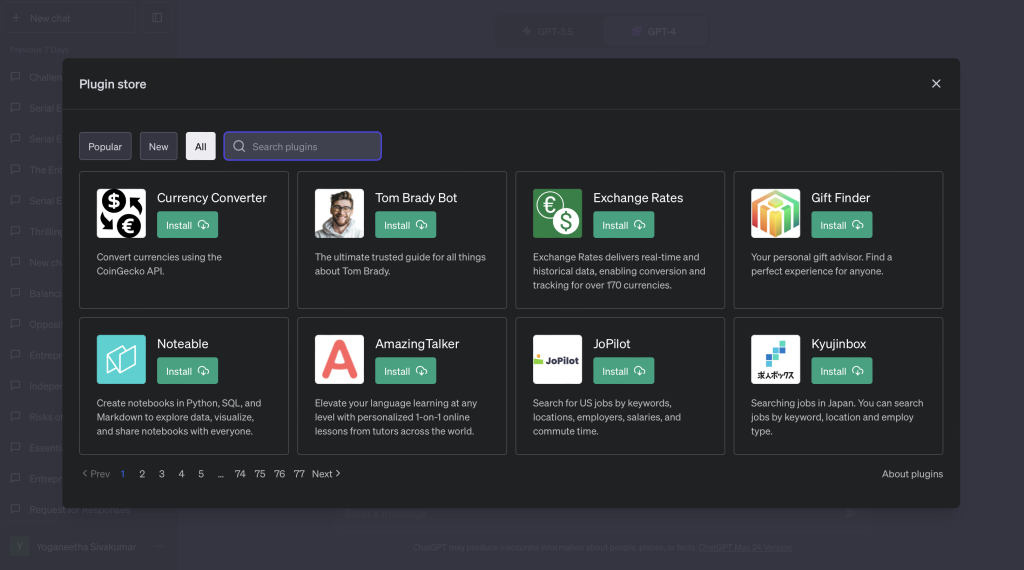 When I initially subscribed to ChatGPT Plus, I was able to browse the Internet through OpenAI's Browse with Bing plugin. The plugin was able to pull out relevant search results within a matter of seconds, and linked them back to their original sources as well.
Unfortunately, OpenAI abruptly pulled the plug on this feature on July 3, only a couple of days after I gained access to ChatGPT Plus.
According to OpenAI, the browsing feature was disabled "out of an abundance of caution" as the tool occasionally displays content "in ways [OpenAI] does not want" it to. The company pointed out some instances where users abused the feature to bypass paywalls and privacy settings of websites.
As disappointing as it seems, I was still able to browse the Internet using ChatGPT's third party plugins, KeyMate.AI and WebPilot. After fact-checking the results from both the plugins, I was genuinely surprised that they yielded accurate results.
The not-quite-seamless features of ChatGPT Plus
Aside from browsing the Internet, ChatGPT Plus' plugins allows me to not-quite-seamlessly carry out a range of tasks.
For instance, the chatbot promptly provided me with a comprehensive list of available options to choose from when I tried to book affordable flights from Singapore to Phuket in August. Clicking on the links provided by ChatGPT redirects me to Expedia, where I can book the tickets.
In addition to flight tickets, it also recommended a couple of accommodations in Phuket for my stay there.
According to GPT-4, these flights are "the cheapest options [it] found, based on the information [that I] provided", however, upon further research, I found out that the information it provided was actually false — the flights it recommended did exist, but there were cheaper options available during that month.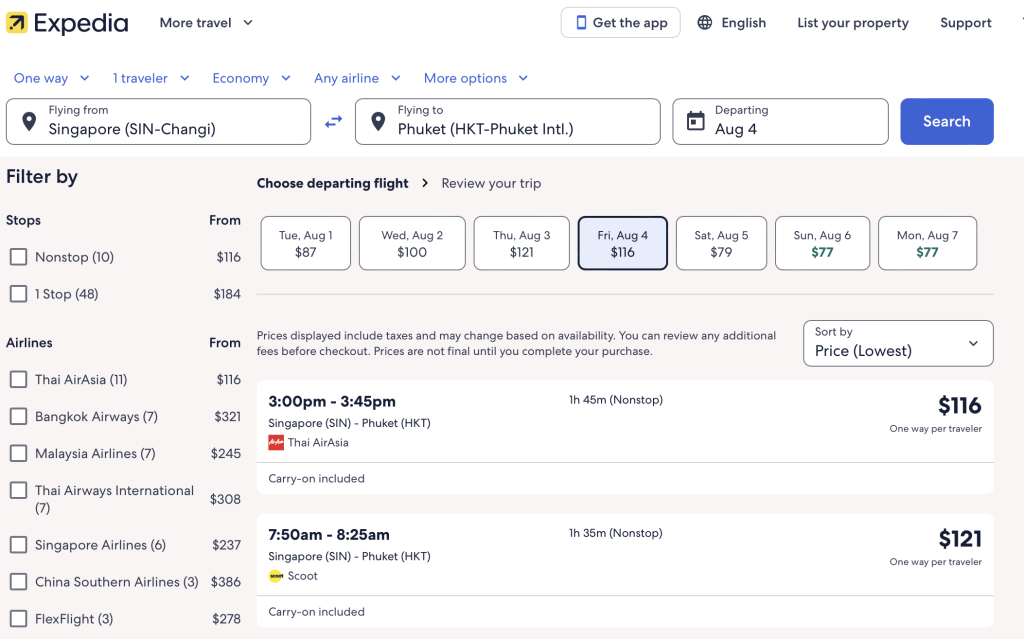 Apart from booking flight tickets, I was also able to check the real-time availability of parking lots at a carpark in Singapore, using the HDB Car Park plugin. After cross-checking with various sites, I found the figures provided by ChatGPT Plus to be pretty accurate.
In addition to these features, I also tried out ChatGPT Plus' Wolfram plugin, which lets the chatbot solve math equations accurately.
ChatGPT has a bad reputation when it comes to mathematics. In fact, it was recently ridiculed for flunking PLSE math, scoring a mere 16 out of 100 on the examination. While that's not surprising considering that it is a language model, the Wolfram plugin drastically ups ChatGPT's capabilities.
I tried out a simple math problem, where I asked the chatbot to raise 0.92 to the power of 6. GPT-3.5 failed to solve the problem correctly, as expected, while GPT-4 provided me with the correct answer, and directed me to the Wolfram Alpha website, which then provided me with the fractional form of the answer, among other information.
These features only represent a minuscule fraction of the possibilities of ChatGPT Plus, considering that it has onboarded almost 500 plugins. From buying groceries through Instacart to searching and comparing prices from online shops through Klarna, the possibilities of ChatGPT Plus is endless.
The shortcomings of ChatGPT Plus
While the introduction of plugins to ChatGPT Plus is definitely nothing short of revolutionary, there are some flaws that come with this feature. For one, you can only utilise three plugins at one go.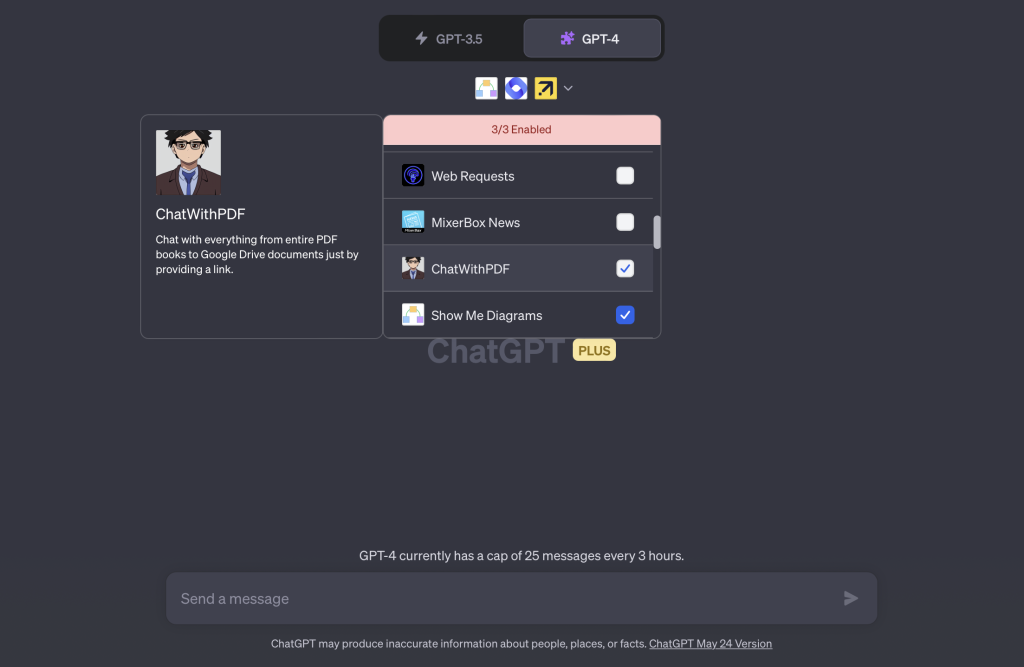 So, if like me, you hoped that the chatbot would automatically apply the plugins that you have downloaded into its responses, well, you can't. Instead, you would have to manually select the applicable plugins before starting a chat with ChatGPT Plus.
If you decide to utilise a different set of plugins for your prompt, you'd need to tediously start another chat with GPT-4.
But that's still better than nothing, I guess. With access to real-time information and updated news, the chatbot can spew less misinformation and provide more up-to-date answers — only through its web page.
If you've hoped to use plugins on the ChatGPT app, be prepared to be let down by OpenAI once again. None of the plugins work on the app, and you'd only have access to the free version of ChatGPT, despite having paid US$20 for access to its premium features.
Prior to the removal of Browse with Bing, you could at least browse the Internet and access up-to-date information via the app, but thanks to OpenAI, you're now back to using GPT-3.5.
The final verdict
ChatGPT Plus is still in its beta mode, which explains why it is still lacking in many areas. OpenAI is still actively experimenting with the model, and the functionalities introduced by the company are still under development and not fully matured.
Despite its many shortcomings, it's easy to see how ChatGPT Plus can potentially transform the way users interact with online information — the model marries AI and the Internet. But who knows how long that would take?
There's not much merit to getting a ChatGPT Plus subscription for now, unless you're a heavy user of its features, or if it heavily impacts your job. But even then, how far can 25 prompts every three hours get you?
Featured Image Credit: Getty
Also Read: AI at your service: 10 more tools you need to know other than ChatGPT