Google announced today (July 13) a slew of new features and updates to its AI chatbot, Bard, in its biggest expansion to date. These new features are aimed to help its users better customise their experience, boost their creativity, and increase productivity.
Starting from today, users will be able to converse with the chatbot in over 40 languages, including Arabic, Chinese, German, Hindi and Spanish. Bard will also be rolled out to additional regions, including Brazil and Europe.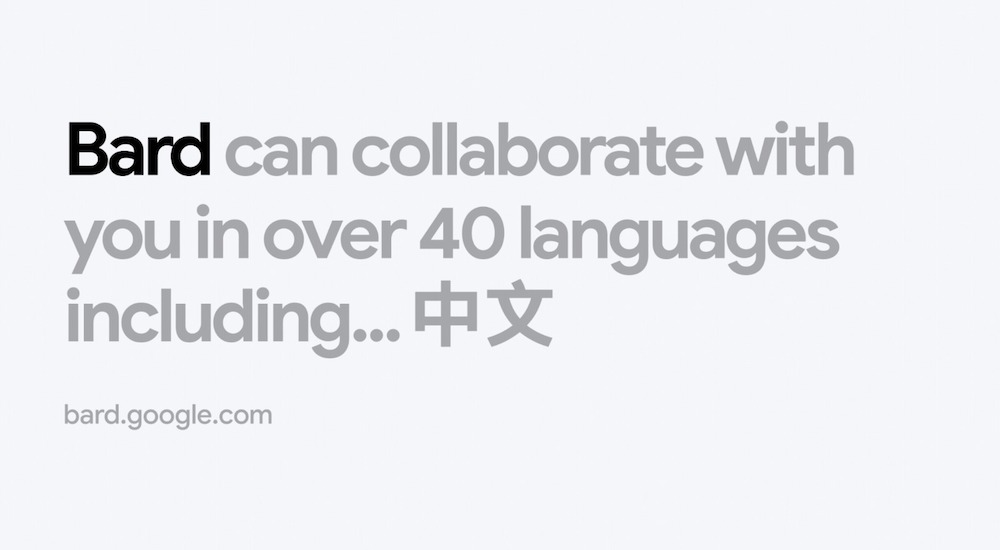 As the company brings Bard to more regions and languages over time, it ensures that it would take proactive measures to protect its user's privacy and data. As such, it would be engaging experts, policy experts and regulators on its expansion.
Bard will now provide more customised responses
Bard will now be able to provide more customised responses that can better suit the needs of its users.
For one, users can now listen to Bard's responses, which can be especially helpful for those who want to hear the correct pronunciation of a word, or to listen to a poem or a script. To do this, all you have to do is to simply enter a prompt, and select the sound icon at the top right corner of the chatbot's response to hear Bard's answers.
"Sometimes hearing something out loud can help you approach your idea in a different way," wrote Jack Krawczyk, Bard Product Lead, and Amarnag Subramanya, Bard's VP of Engineering, in a blog post .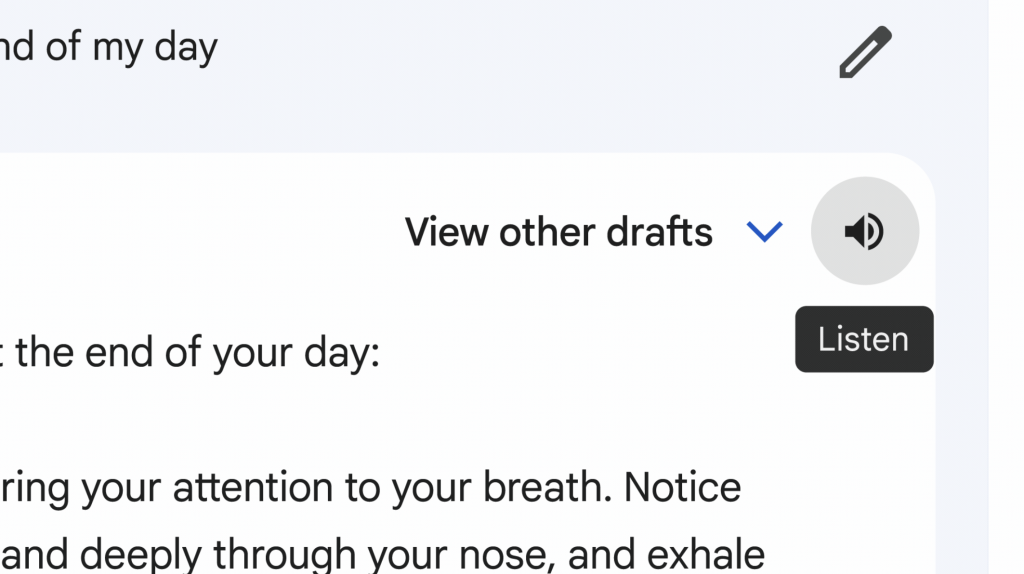 Aside from this, you can also adjust the style and tone of Bard's responses to five different options, including simple, long, short, professional and casual responses.
For example, you can ask Bard to help you write a marketplace listing for a vintage armchair, and then shorten the response using the drop-down. This feature is currently live in English, and will be rolled out to different languages soon.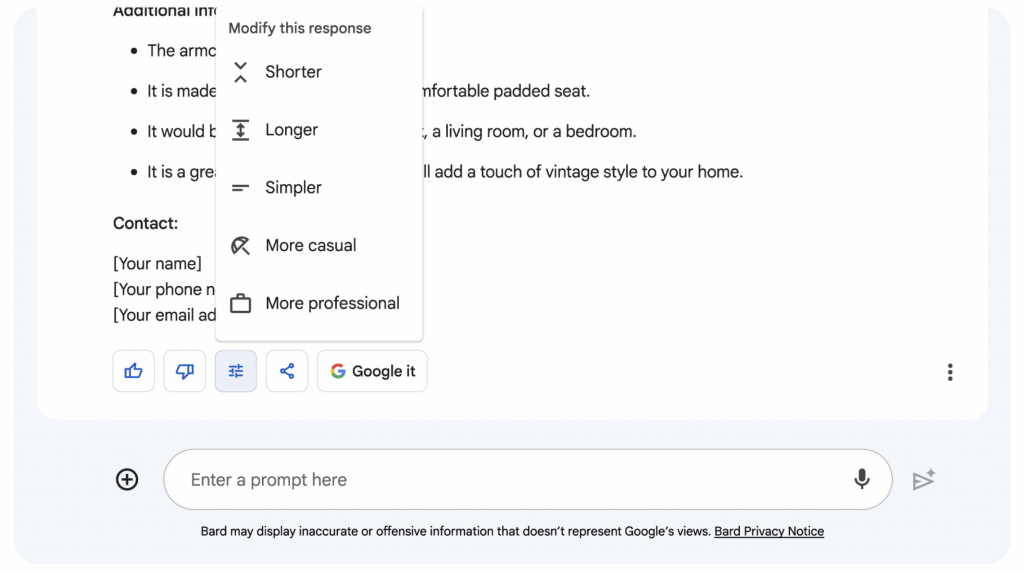 Bard's new and upgraded capabilities
Beyond these updates, Bard is now equipped with image capabilities, with the integration of Google Lens into the chatbot. In addition to text-based prompts, users can also upload images to ask Bard for information about an image, or create captions based on this image, among other use cases.
All of the the responses from Bard can now be shared with a user's network via shareable links, which is currently live in over 40 languages.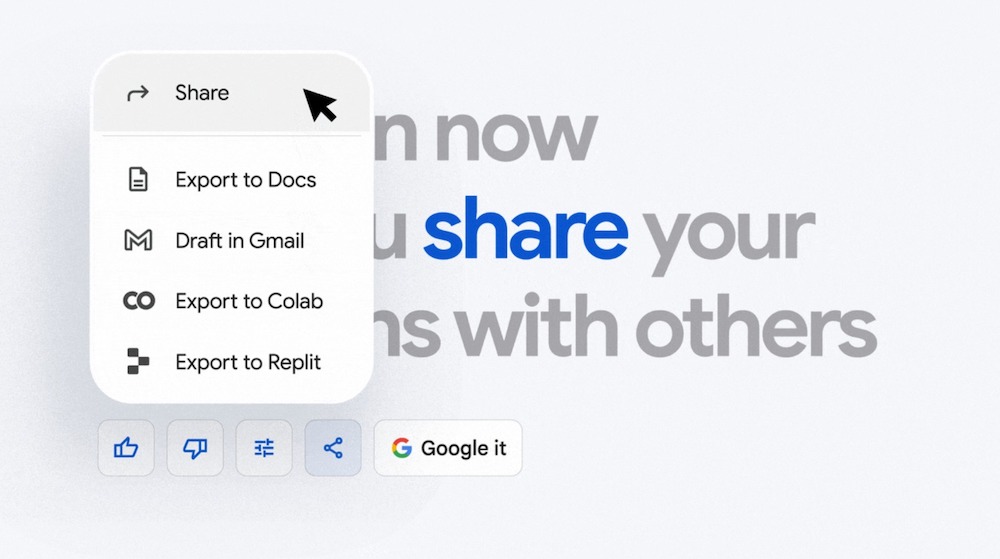 Much like ChatGPT, these responses can also be pinned and renamed in Bard's sidebar, allowing users to revisit conversations with the chatbot at a later date.
Bard's slew of updates comes a day after Bloomberg called out the tech giant for employing third-party moderators to vet Bard's responses. These third-party moderators, who are employed by firms such as Accenture, are reportedly paid US$14 per hour to determine the accuracy of the chatbot's responses.
Featured Image Credit: Getty