Ong Beng Seng, the managing director of Hotel Properties Limited (HPL), has been issued a notice of arrest by the Corrupt Practices Investigation Bureau (CPIB) in relation to his interactions with Singapore's Transport Minister, S Iswaran.
Although no charges have been filed against Ong, he has been asked to provide information regarding the matter. The nature of the investigation has not been disclosed by the anti-corruption agency.
Regardless, HPL confirmed in a company announcement that Ong would be cooperating fully with the CPIB and has already provided the requested information. The announcement also stated that Ong would be traveling from July 14 and would surrender his passport to the CPIB upon his return to Singapore. He has posted bail of S$100,000 (US$75,700).
So far, the news of his involvement has had an impact on the stock market, with shares in HPL dropping more than six percent from the previous close.
HPL has also assured its stakeholders that Ong would continue to carry out his duties as managing director, stating that its nominating committee had evaluated the situation and found him suitable for the role. However, the committee will closely monitor the progress of the investigation and reassess Ong's suitability if necessary.
His early life
The Singapore-based Malaysian was born in 1946, and he relocated here with his family at the age of four.
He studied at Anglo-Chinese School and during his time there, he showcased his athletic prowess as a champion sprinter and long jumper.
Following his studies in Britain, Ong attained a degree in insurance and subsequently ventured into the insurance industry, specialising in underwriting and broking in various European locations.
In 1972, Ong joined Motor & General Underwriters Investment Holdings Ltd, which later became part of the well-known Slater Walker empire after the latter acquired a significant stake in Haw Par Securities. Ong's remarkable skills and expertise led to his appointment to the board of Haw Par Securities a mere year after Slater Walker took control.
That same year, Ong tied the knot with Christina Fu and three years later, he joined Kuo International, an oil trading company owned by his father-in-law, Peter Fu Yun Siak.
At Kuo International, Ong's fearless approach and astute market predictions enabled him to generate substantial wealth by accurately forecasting fluctuations in oil prices. The capital accumulated during this period allegedly played a significant role in financing Ong's subsequent investments and ventures in property development.
His company owns hotels like Four Seasons
Over the years, Ong has established himself as a highly successful property tycoon and is now a prominent figure in the real estate industry.
His entrepreneurial journey began with the founding of HPL in 1980, a company that has become synonymous with luxury hospitality and real estate ventures.
HPL was first established as a privately-owned company with the initial goal of acquiring the Hilton Singapore for S$72 million in 1980. Over time, the group strategically expanded its portfolio by acquiring hotels and prime properties in sought-after locations like Orchard Road.
The company owns and operates other renowned hotels such as Four Seasons. HPL's properties are not just limited to Singapore — it span across multiple countries, including Australia, Canada, the United Kingdom and the United States.
Additionally, Ong's private companies, Savu Investments and Savu Properties, made notable contributions to the business district through the development of commercial and office properties.
In May 2022, HPL also was part of a consortium, alongside state-owned investment firm Temasek, that purchased the real estate assets of media firm Singapore Press Holdings.
His business ventures extended beyond the hospitality sector
With a focus on attracting tourists, Ong diversified into various ventures. In the early 1990s, he opened the Hot Gossip discotheque, established Hard Rock Cafes in Singapore, Bangkok, and Kuala Lumpur, and acquired franchises for Häagen-Dazs ice cream in Singapore and Malaysia.
Ong also owned a charter airline called Region Air. In the financial services sector, Ong and his wife acquired a 49 per cent stake in stockbroker J. Ballas. However, their acquisition of the Brash's musical equipment chain proved less successful and eventually weighed down HPL's earnings in Australia.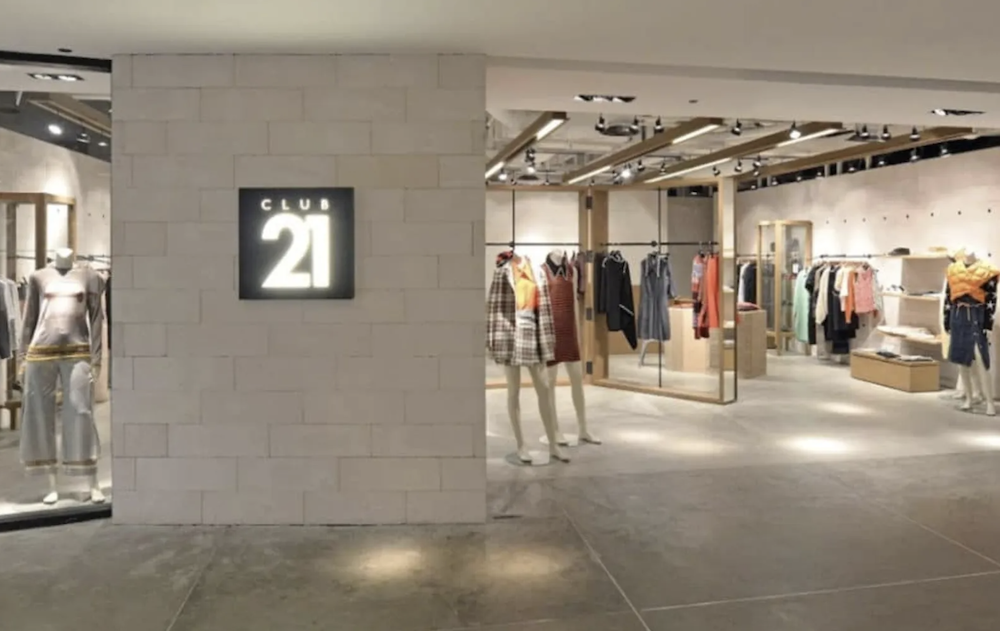 Together with his wife Christina, Ong expanded their business interests into the fashion industry during the 1990s with retail empire Club 21.
HPL also invested in Donna Karan Japan and opened DKNY stores across Asia. In 1994, HPL acquired a 20 per cent stake in the celebrity restaurant chain Planet Hollywood.
In 2000, the couple also rescued the struggling British luxury brand Mulberry, initially taking a 41.7 percent stake and eventually gaining full control. By 2011, the Mulberry Group's shares had become one of the top-performing retail stocks globally over the past decade.
Most recently, the couple was named by business magazine Forbes last year as Singapore's 50 Richest with a net worth of US$1.75 billion.
He also helped bring F1 race to Singapore
One of Ong's notable achievements is his pivotal role in bringing the Formula 1 Grand Prix to Singapore.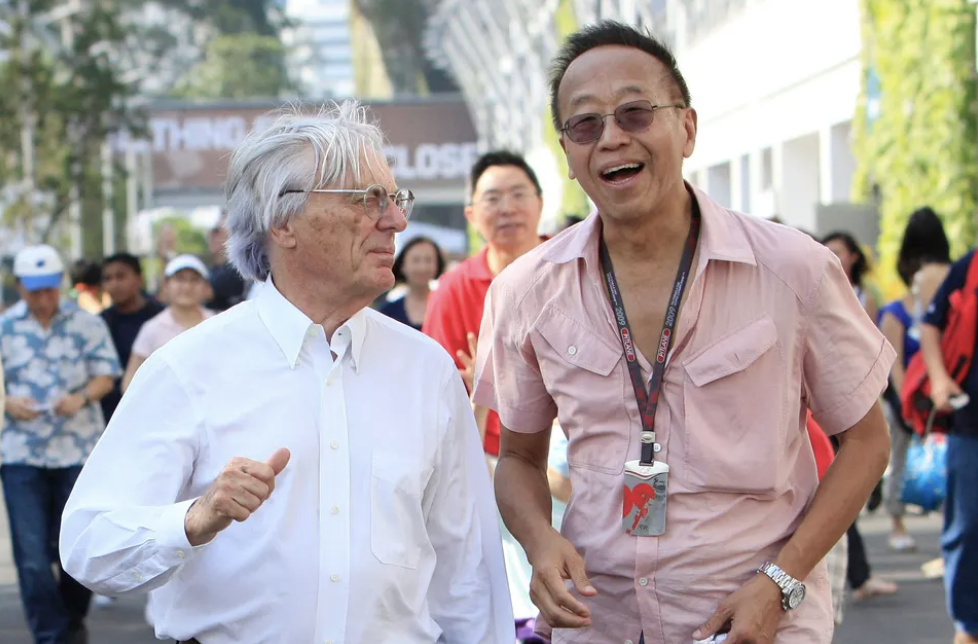 In 2007, he played a crucial part in negotiating a groundbreaking deal between the Singapore Tourism Board and Bernie Ecclestone, the former head of Formula 1. This resulted in the first-ever night race in the history of Formula 1, held on the streets of Marina Bay.
The Singapore Grand Prix quickly became one of the most highly anticipated events on the Formula 1 calendar, attracting international visitors.
Last year, the contract for Singapore to host the event for another seven years was signed, further solidifying the country's reputation as a global city with a vibrant lifestyle.
Throughout his career, Ong has been recognised for his business acumen and entrepreneurial spirit, which has earned him international recognition.
In 1989, The Wall Street Journal named him as one of the promising businessmen who had a "good chance of becoming the next generation to lead business into the 21st century." Ong was also honoured as The Business Times' Businessman of the Year in 1991.
Despite his accomplishments, Ong has maintained a relatively low public profile, focusing primarily on building and expanding his business empire.
While his current involvement in an investigation remains undisclosed, Ong's past achievements reflect his dedication to driving growth and innovation in the real estate and hospitality sectors.
His leadership and strategic vision have positioned HPL as a major player in the global market, and his contributions to the Formula 1 industry have helped put Singapore on the map as a premier destination for international sporting events.
Featured Image Credit: S Iswaran via Facebook