Apple is currently in the works of developing an artificial intelligence (AI) chatbot that could rival major players in the AI space, according to a report from Bloomberg.
The tech giant has yet to determine a strategy for releasing the AI tool for public use, but it's aiming to make a significant AI-related announcement next year.
"Apple GPT" was created in 2022
Apple's chatbot app, referred to as "Apple GPT" by some of its engineers, was created as an experiment at the end of last year, by a small engineering team within the company.
Initially, the internal rollout of the AI tool was halted over security concerns about generative AI, but has since been extended to more employees. However, the the system requires special approval for access, and any output generated by the tool cannot be utilised to develop consumer-facing features.
Currently, Apple's employees are using the AI tool to help with product prototyping. The chatbot essentially replicates Google's Bard, OpenAI's ChatGPT and Microsoft's Bing AI, and doesn't feature any additional features that separates it from what's currently commercially available.
For now, it can summarise texts and answer questions based on data it has been trained with.
Additionally, the tool is only accessible through a web application with a simplified design that is not intended for public use. As such, the tech giant currently has no intentions of releasing the AI tool to consumers, although it is actively engaged in enhancing the underlying models of the tool.
Apple's move into the AI space
According to people familiar with the matter, Apple has built its own framework, codenamed "Ajax", to create large language models (LLMs) — the AI-based systems that allow chatbots to understand and generate human-like responses in a conversation.
Although Apple has been integrating AI into its software for years, the tech giant is still lagging behind its competitors, which is why the company created Ajax last year to unify machine learning developments at Apple.
Ajax runs on Google Cloud and is built with Google JAX, a framework created to accelerate machine learning research.
So far, the tech behemoth has employed this framework to deploy AI-related improvements to search, AI virtual assistant Siri, and maps. Ajax will also serve as the foundation for the its internal generative AI chatbot.
In addition to this, Apple is actively pursuing several initiatives to strengthen its AI offerings.
Apart from the technological aspect, the tech giant is currently exploring how to best leverage generative AI for consumers, including a cross-company collaboration between its AI and software engineering teams, as well as its cloud services engineering team, which would provide the infrastructure for significant new features.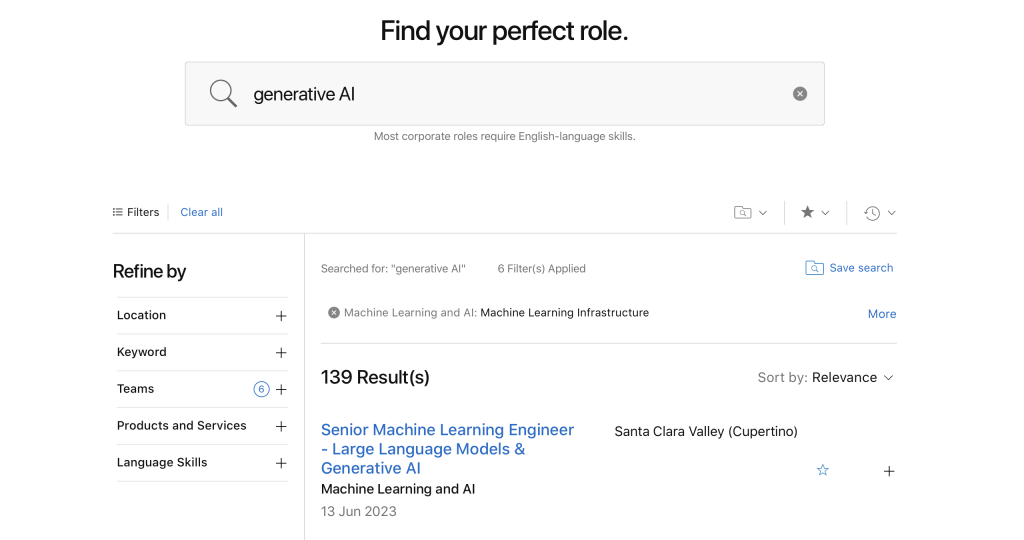 Apple is also actively seeking talented individuals in the field of generative AI to bolster its AI teams. On its career page, the company has posted several job openings, specifically targeting engineers with a "robust understanding of large language models and generative AI."
Apple is taking a conservative approach to AI
John Giannandrea, Apple's head of machine learning and AI, along with Craig Federighi, the company's top software engineering executive, are currently spearheading Apple's AI initiatives.
According to Bloomberg's report, John has expressed a preference for a more cautious approach towards generative AI, intending to observe and evaluate the progress of recent advancements made by other organisations before fully committing to specific strategies.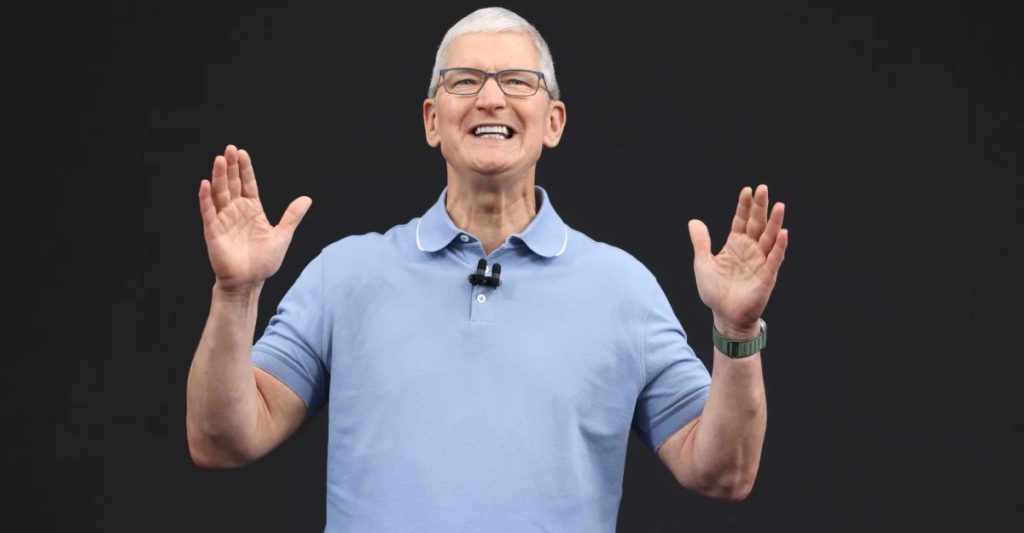 In a recent interview with Good Morning America, Apple CEO Tim Cook shared that the company is "looking at [generative AI technology] closely", however, he also expressed concerns about AI during an earnings call in May.
Although he acknowledged that the technology has huge potential, he noted that there are "a number of huge issues that need to be sorted", such as bias, misinformation, and the need for regulation.
Featured Image Credit: pymnts