Singapore-based EV charging solution provider Charge+ announced today (July 24) an ambitious target to deploy 30,000 electric vehicle (EV) charging points across Southeast Asia by 2030, including 16,000 charging points in Singapore alone.
The announcement comes on the back of the inauguration of two new Charge+ EV charging stations, one at the HDB carpark at Block 153, Jalan Teck Whye, and the other at the Rainforest condominium in Choa Chu Kang. The opening ceremonies were graced by Singapore's Minister for Trade and Industry, Gan Kim Yong, on July 23 and July 22, respectively.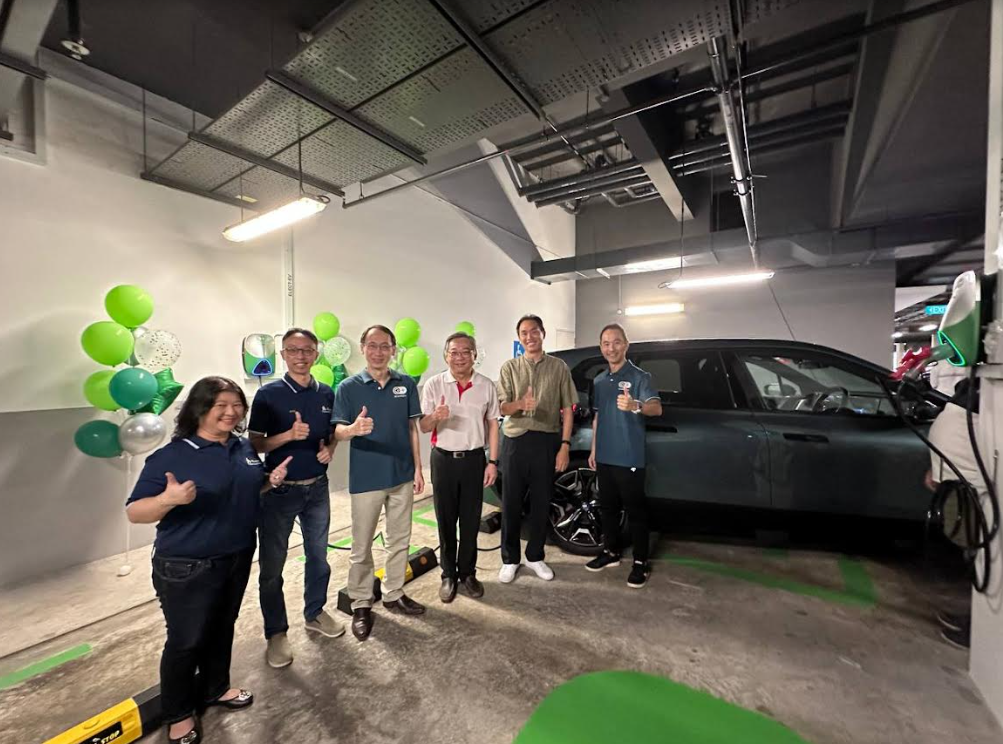 In alignment with the government's vision to deploy 60,000 EV charging points across Singapore by 2030, Charge+ is aiming to making a substantial contribution to catalyse EV adoption and support Singapore's move to phase out the purchase of new conventional vehicles through this target.
A key component of this initiative is the ongoing execution of Charge+'s tender award by the government to install over 4,000 charging points in HDB carparks.
Singapore and Southeast Asia are unquestionably experiencing robust growth in EV adoption. As a leading EV charging operator, we are committed to the proliferation of EV charging stations which will help to accelerate EV adoption.

Our comprehensive presence across residential, commercial and industrial buildings will provide EV drivers with the much needed confidence that finding charging infrastructure will be a seamless experience.

– Goh Chee Kiong, CEO, Charge+
Additionally, the uptake of EVs continues to be strongly influenced by the availability of charging infrastructure.
Hence, Charge+'s rollout plan will provide EV drivers with the peace of mind in conveniently locating a nearby EV charging station, which will in turn boost the overall confidence in the transition to EVs as the eventual primary mode of land transport in Singapore and the region.
Charge+ has positioned itself as Singapore's largest EV charging operator
Having achieved a milestone of 1,000 charging points in Singapore alone, Charge+ has positioned itself as the largest EV charging operator in the country in terms of public or shared chargers. Charge+'s charging stations are installed across a wide range of landlord premises, including HDB estates, condominiums, shopping malls, commercial, and industrial buildings.
Beyond Singapore, Charge+ is operating in five other Southeast Asian countries, namely Malaysia, Thailand, Vietnam, Indonesia, and Cambodia. Central to this regional growth is Charge+'s initiative to develop a 5,000km EV charging highway across these countries, which is slated to be the longest in Southeast Asia and among the longest of its kind in the world.
Since the founding of Charge+ in 2018, our vision is to catalyse electric mobility across Southeast Asia. We are pleased that Charge+ has grown by leaps and bounds, and now surpassed the key milestone of 1,000 charging points in Singapore alone.

We aim to build on this momentum to become a truly impactful EV charging provider for Singapore and the region.

– Ong Tze Boon, Chairman, Charge+
Featured Image Credit: Charge+