In his annual National Day Rally speech, Prime Minister Lee Hsien Loong acknowledged the collective relief that the COVID-19 pandemic is now behind Singapore.
He commended the nation's response to the most challenging ordeal since independence, and expressed pride in how Singaporeans came together to overcome adversity.
Turning to the current global landscape, PM Lee noted the geopolitical tensions and economic uncertainties that continue to unfold. He pointed out the rivalry between the US and China, and the ongoing conflict in Europe, particularly Russia's invasion of Ukraine.
He also touched on the fracturing global economic order, citing the weakening of globalisation and the splintering of supply chains. This situation disproportionately affects open trading economies like Singapore.
Additionally, he highlighted the growing impact of climate change, with extreme weather events affecting regions globally and potentially impacting food production and prices.
Despite these challenges, PM Lee expressed optimism about Singapore's economic outlook. The country is on track for positive economic growth this year, aiming to steer clear of a recession. While inflation has begun to decline, it is likely to remain higher than previous norms.
While the cost of living remains a concern, PM Lee assured citizens of continued government support to weather the storm.
Here are some other key takeaways from his speech:
1. Majulah Package for the "young seniors"
PM Lee acknowledged the financial concerns faced by both younger workers and older individuals, especially as retirement approaches.
A focus was placed on the "young seniors," those in their 50s and early 60s, who have generally benefited more from Singapore's growth but have earned less over their lifetimes compared to younger generations.
These "young seniors" often carry the dual responsibility of caring for both their children, who are not yet fully independent, and their elderly parents.
He went on to introduce the Majulah Package as a comprehensive initiative to address the retirement needs of Singaporeans aged 50 and above in 2023, focusing on those with lower incomes and less wealth.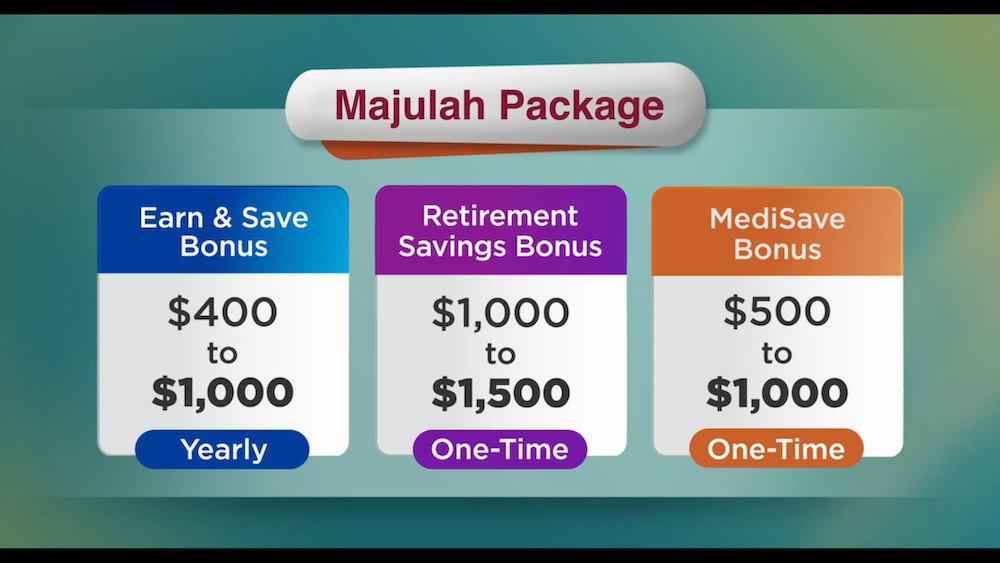 The package comprises three components: an "Earn and Save" Bonus, a Retirement Savings Bonus (RSB), and a MediSave Bonus.
The "Earn and Save" Bonus encourages "young seniors" to continue working and provides a CPF bonus of up to S$1,000 a year, credited into their CPF accounts.
Meanwhile, the RSB offers a one-time CPF bonus of up to S$1,500 to individuals whose CPF balances have not reached the Basic Retirement Sum. Lastly, the MediSave Bonus offers a one-time bonus of up to S$1,000 to address healthcare costs for seniors.
The Majulah Package extends benefits not only to young seniors, but also to the Pioneer and Merdeka Generations, encouraging older seniors to continue working and benefit from the financial support.
According to PM Lee, the package is estimated to cost the government about S$7 billion. A new fund will be created to cover the full lifetime costs of the package, utilising resources from the current government's term without burdening future generations.
2. Preparing for the ageing society
PM Lee highlighted Singapore's status as one of the fastest-aging nations globally, with one in five Singaporeans being seniors aged 65 and above. By 2030, this proportion is expected to rise to one in four.
The number of centenarians in the country is also projected to double from the current count of around 1,500 to at least 2,000 by 2030.
That said, PM Lee stressed the importance of active ageing and outlined the government's commitment to promoting seniors' health and well-being.
He introduced the concept of "Age Well SG", which aims to complement "Healthier SG", a program that encourages individuals to take responsibility for their own health with personalised health plans. These plans include screenings, vaccinations, and social prescriptions given by doctors.
More information about "Age Well SG" would be shared by the relevant ministries in the coming months.
PM Lee also acknowledged that loneliness is a significant concern for seniors, especially those living alone. He emphasised the necessity of maintaining a social network and staying active to prevent social isolation. To address this, community activities for seniors were reintroduced during the COVID-19 pandemic to provide a platform for social interaction.
Active Ageing Centres (AACs) play an important role in fostering seniors' engagement and social activity. He shared his visit to the Bedok Radiance AAC, where seniors participated in various activities like art jamming, dance classes, and exercise sessions. PM Lee emphasised the involvement of seniors in organising and running these activities, promoting mutual support within the community.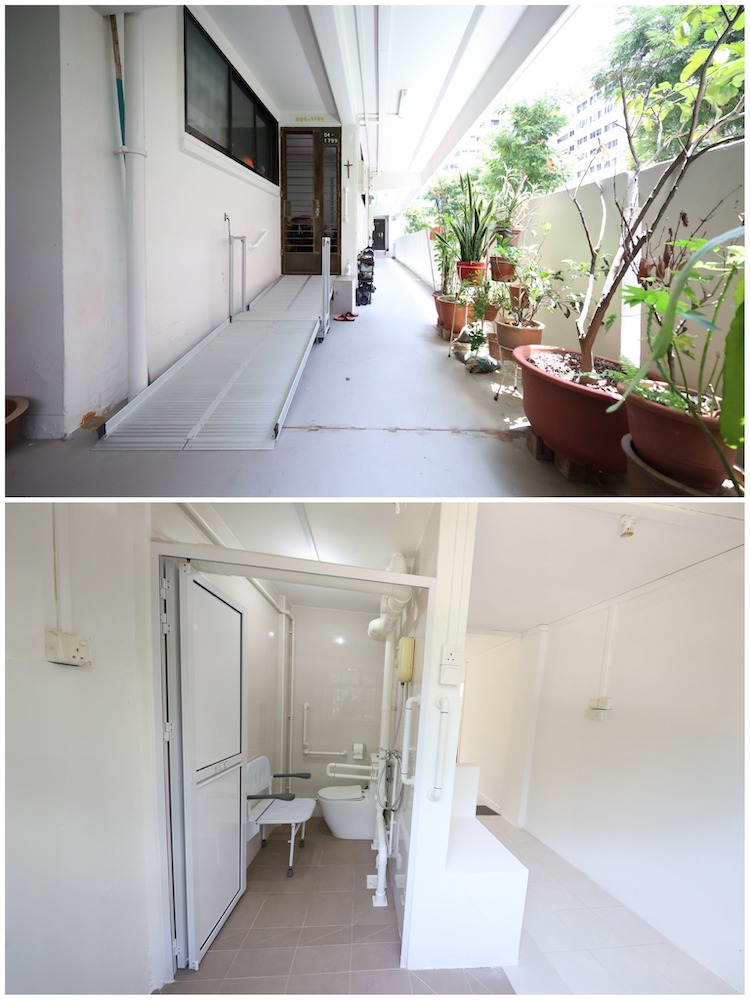 PM Lee also discussed plans to make HDB homes and precincts more senior-friendly. Under the Enhancement for Active Seniors (EASE) program, seniors can install fixtures like ramps and grab bars for enhanced accessibility and safety. An expanded version, EASE 2.0, will offer additional fittings to cater to seniors' needs, such as foldable shower seats and widened toilet entrances for wheelchair users.
PM Lee also outlined efforts to enhance the safety and comfort of seniors moving around their neighbourhoods. This includes revamping streets and linkways frequented by seniors, installing shelters, rest points, therapeutic gardens, fitness trails, and exercise equipment.
3. New housing models: Standard, Plus, Prime
PM Lee acknowledged the disruptions caused by the COVID-19 pandemic on housing, which resulted in delays in Built-To-Order (BTO) projects and price increases for resale flats.
In response, the Housing and Development Board (HDB) has made significant efforts to catch up on delayed projects, completing more than 70 per cent of affected units.
Moreover, the government has launched 50,000 flats since 2021 and plans to launch another 50,000 by 2025. These measures are aimed at stabilising the market and reducing waiting times.
PM Lee also highlighted the evolving housing landscape, including the shift towards building new flats within or near existing estates. He discussed the diminishing availability of undeveloped land for new towns and the maturation of "Non-Mature Estates," blurring the distinction between Mature and Non-Mature Estates.
On that note, he introduced new housing models: Standard, Plus and Prime.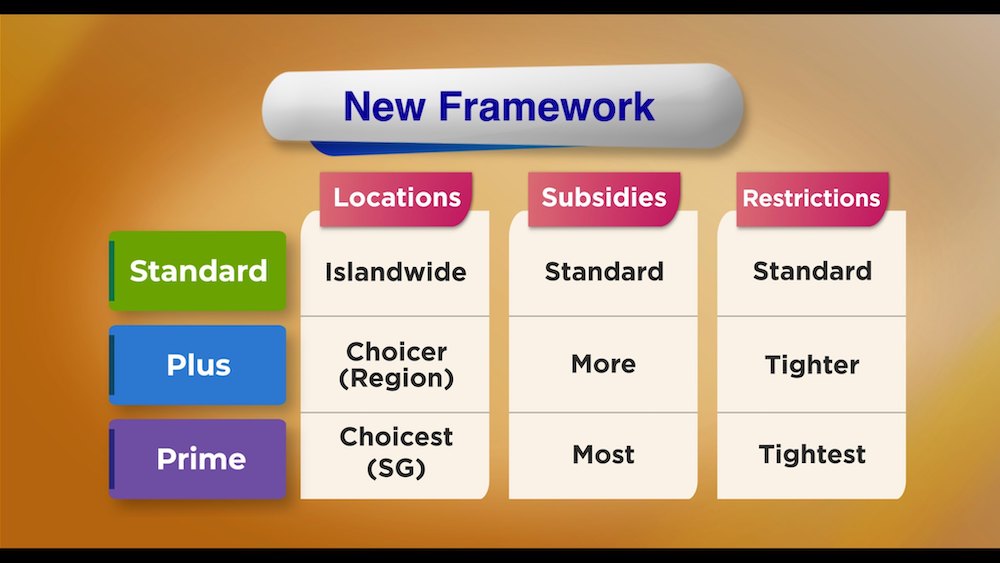 In the Standard category, subsidies and restrictions are consistent across the country. Plus flats, located in desirable regions, receive more subsidies but come with stricter restrictions. Prime flats, located in the best locations, receive the highest subsidies and have the tightest restrictions.
While the quality of all flats is "good", the distinctions lie in location, subsidies, and restrictions.
"For example, a longer MOP (Minimum Occupation Period) of 10 years, to favour buyers who are planning to stay there for the longer term, and discourage those who may be thinking of flipping the property and moving out as soon as they can," explained PM Lee.
"Tighter restrictions when the home-owner resells the Plus flat later on, such as a subsidy recovery applied on the resale price, certain percentage when you sell the flat, you pay back a certain percentage back to HDB to take back the extra discounts you enjoyed upfront since you are moving out. This is to be fair to other buyers who did not get these Plus flats. Also, there will be an income ceiling on resale buyers, just like how we have an income ceiling on first-time buyers. This will moderate resale prices and help to maintain a better social mix, even in the resale market in the longer term."
He added that this new framework seeks to balance three main objectives: affordability, a good social mix, and fairness.
4. Enhancing housing access for singles
PM Lee acknowledged the increasing number of singles in Singapore and announced changes to housing policies for them. Singles will be allowed to buy two-room Flexi flats across all BTO project types, providing them with more housing choices.
PM Lee also acknowledged a demographic shift in Singapore, where an increasing number of citizens are opting to remain single. He emphasised that this growing group deserved equal opportunities in homeownership and housing choices.
"More and more Singaporeans are choosing to be single. Singles too hope to own their homes and have more housing choices. We hear your concerns," he stated.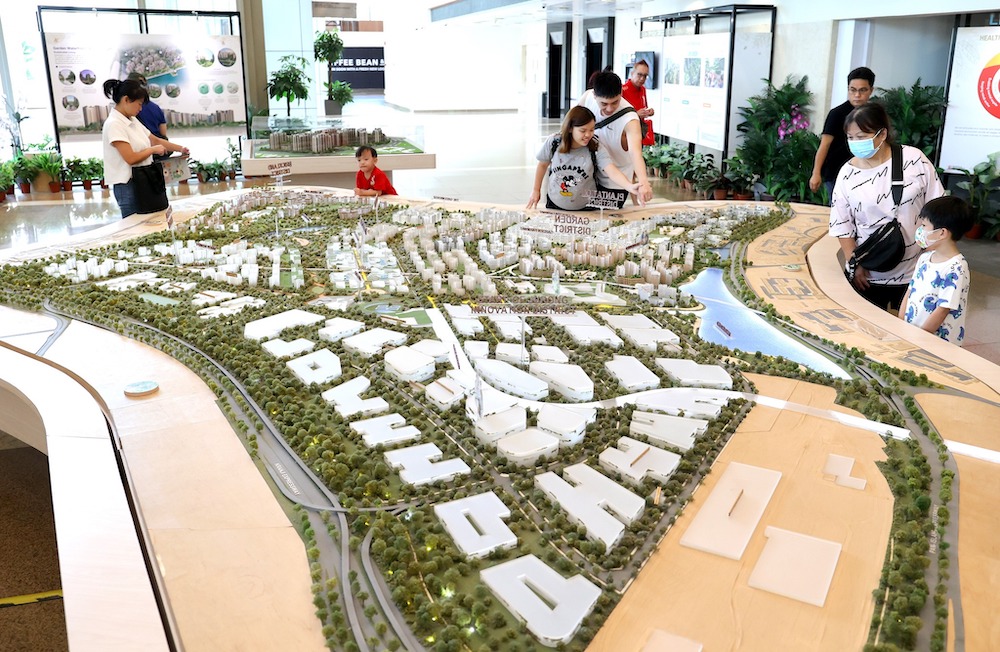 Currently, first-time single buyers are limited to applying for two-room Flexi flats exclusively in Non-Mature Estates. Furthermore, they are restricted from purchasing Prime flats. While these regulations were put in place to manage the limited supply of flats, they inadvertently constrained singles' options.
As part of the new housing framework, PM Lee announced that significant changes would be made to enable single citizens to access a wider range of housing options. Under the upcoming policy, singles will be granted the freedom to purchase two-room Flexi flats across all types of Build-To-Order (BTO) projects, including Standard, Plus, and Prime.
5. Succession plan of PM Lee
In his speech, PM Lee also outlined his plans regarding succession and leadership renewal.
He acknowledged the disruptions caused by the pandemic to his initial plan of stepping down before his 70th birthday in 2022, and reaffirmed his commitment to guiding the nation through the crisis alongside both the existing and the 4G leadership.
With the pandemic now behind them, PM Lee highlighted the resumption of his succession plans.
He addressed recent controversial issues that had captured the attention of Singaporeans, and reassured the public that these incidents would not deter his succession timetable. He emphasised the government's dedication to addressing such matters transparently and thoroughly, reinforcing the stability of the leadership transition process.
Focusing on the future of Singapore, PM Lee emphasised his role in supporting the 4G leadership team and their agenda. He noted that the Forward SG exercise, aimed at shaping Singapore's future, was nearing completion under the 4G leadership. However, he underscored that their journey had just begun, emphasising their pivotal role in guiding the nation towards prosperity.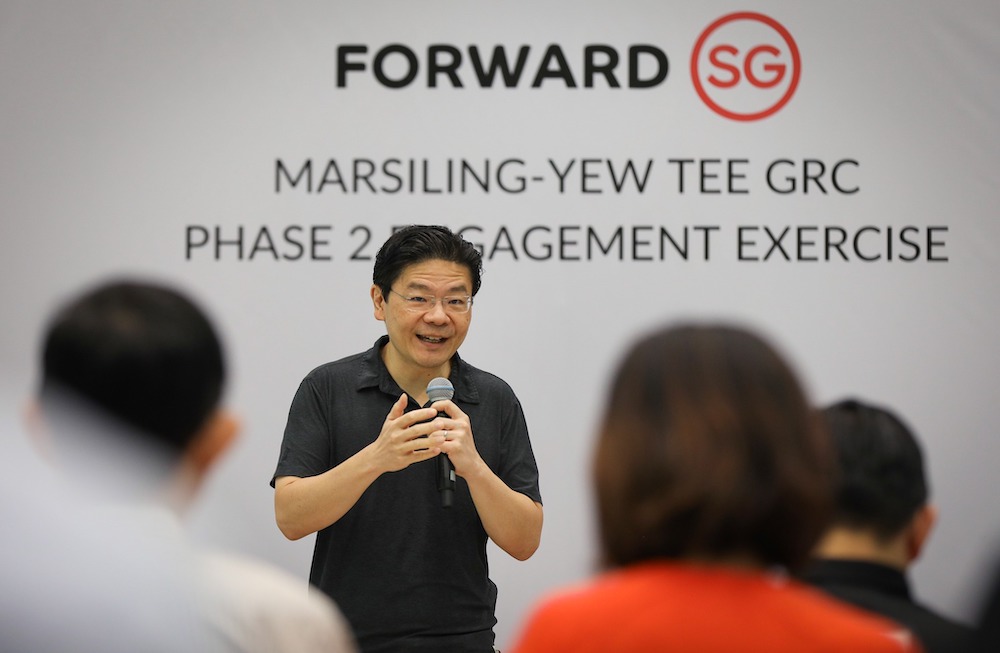 Highlighting his confidence in Deputy Prime Minister Lawrence Wong and his team, PM Lee emphasised their shared core convictions. These convictions include the responsibility of stewardship over Singapore, the transient nature of their roles as leaders, and the commitment to leaving behind a stronger Singapore for future generations. He called for unity and support from the public, both during the transition and beyond.
PM Lee expressed deep gratitude to the people of Singapore for their unwavering support through challenging times, and urged the public to extend the same support to DPM Wong and his team as they transition into leadership roles.
Featured Image Credit: Prime Minister's Office