Disclaimer: Any opinions expressed below belong solely to the author.
Grab's stock jumped by 10.78 per cent following yesterday's earnings call, which saw Singapore-based superapp beating analyst estimates, reporting 77 per cent revenue growth, 74 per cent fall in losses year-on-year, as well as faster than anticipated path to positive EBITDA in 2023.

This means Grab is getting closer to profitability while still posting very rapid growth, nearly doubling its business in a year.
Deliveries back to pandemic highs
Adding to optimism is the fact that Grab's delivery business has surged beyond pandemic highs it reached in Q1 2022, right before most restrictions were dropped and customers returned to purchasing food (mostly) in person.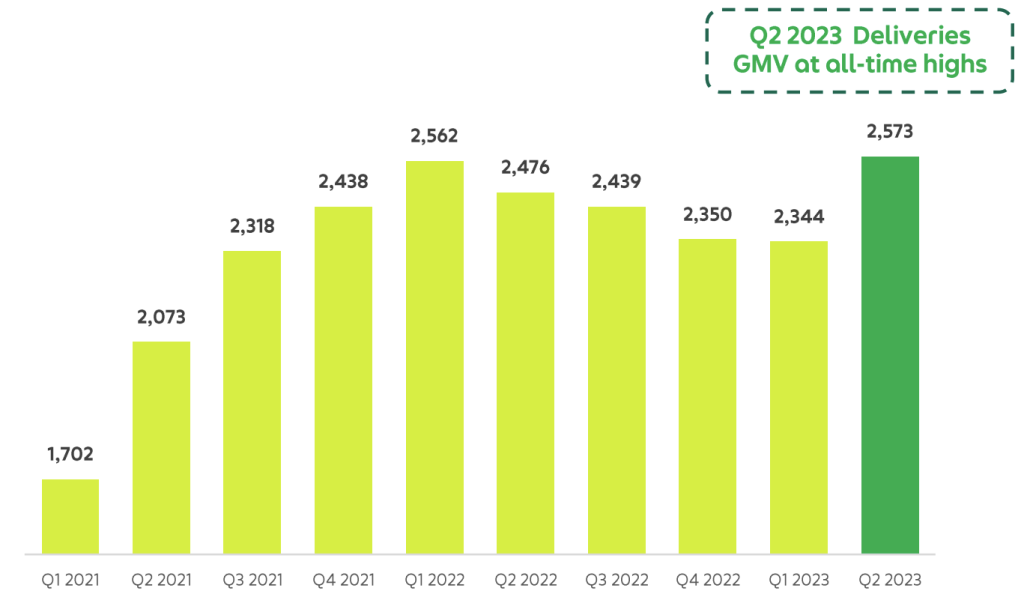 It's true that inflation has likely contributed to the bump, but its impact should have been seen in the previous two quarters already, so the increase reflects genuine boost to business, assuaging fears that Grab may be struggling to return to pandemic-induced boom.
It is also worth noting that the company has gotten better at extracting value, more than doubling its revenue on only slightly higher GMV than Q2 of last year and posting positive earnings, before deductions for taxes, depreciation and amortisation.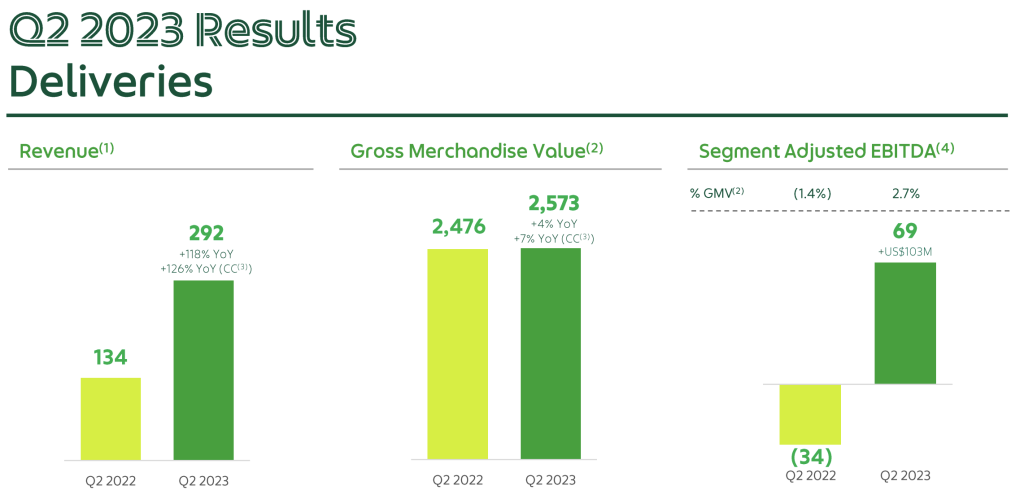 Stability in mobility…
Grab's original market of personal mobility appears to have already matured under the company's influence, with figures rising in lockstep with each other by about 30 per cent year on year.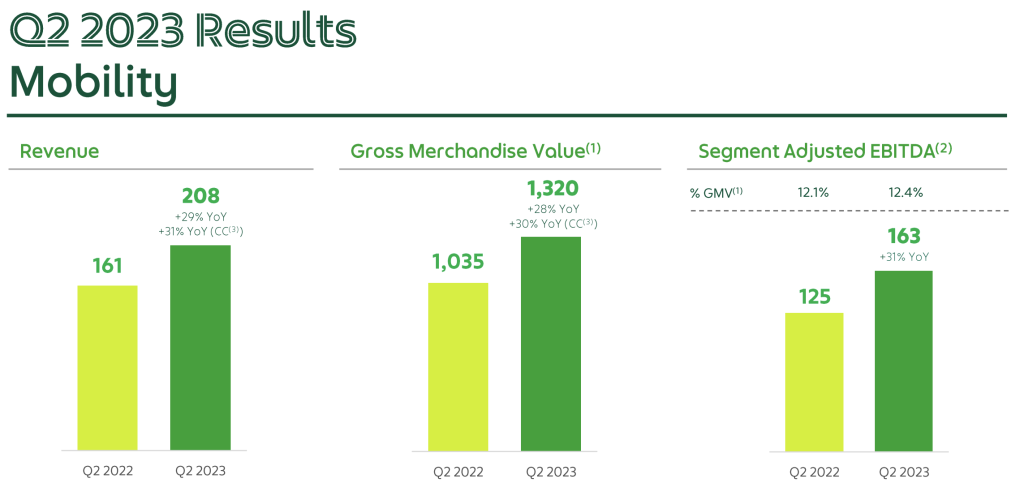 …but there's a long way to the "super" status
The most interesting figure of the whole report is one which isn't often enough emphasised as the most critical to the business' position: the number of monthly transacting users (MTUs).
It currently stands at 34.9 million, up from 32.6 million last year (+7 per cent).
This, more than anything else, shows just how far Grab still has to go in a region of close to 700 million people.
Depending on how you look at it, it might be a sign of great perspectives ahead or somewhat underwhelming growth for a company that's over a decade old already and aims to become a truly household brand, used for more than ordering a ride or food delivery.
This relatively small user base finds its reflection in the figures reported by its financial services arm, which brought only $40 million in revenue last quarter. And while it constituted more than 220 per cent growth in a year, there is still a very long way ahead of it before it translates into a meaningful business and justifies the "super" app ambitions.
Featured Image Credit: MarketBeat