In the heart of Singapore's bustling Chinatown, there's a bakery that has stood the test of time, serving delectable pastries and confections for the past 88 years.
Tai Chong Kok, a name synonymous with traditional Chinese baked goods, has a history as rich and diverse as the flavours that grace its shelves. Back in the day, long queues would form at their Chinatown stall at Sago Street to get freshly baked mooncakes.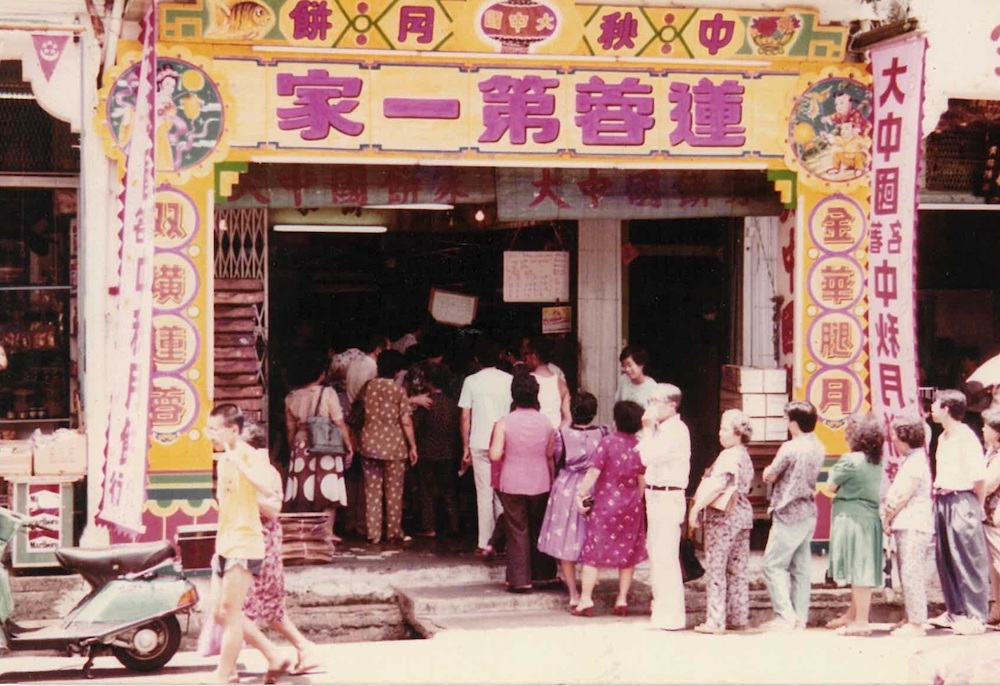 The business was founded in 1935 by Tham Kai Chee, Ham Weng Seng's grandfather, who emigrated from Guangzhou to Singapore during a tumultuous period in Chinese history.
"It is the typical Chinese diaspora story, [with] people leaving their hometowns or villages seeking a better life for themselves and their families," Weng Seng reflects.
His grandfather's legacy was then passed down to his four sons, ensuring that the tradition of Tai Chong Kok remained in the family.
From baker to business owner
Weng Seng's journey into the world of Tai Chong Kok was unconventional. Despite being the only son, he didn't have the typical heir's upbringing.
He reminisces, "My parents were quite strict with me. I can't swim, can't ride a bicycle, never smoke or touch a drop of alcohol. Never catch spiders or guppies in longkang."
His father's old-school mentality kept him close, fearing that working outside the family business would expose him to undesirable influences.
After completing his national service, his father roped him into the family business to help out. He didn't question the decision — "if your old man asked you to jump, you jump."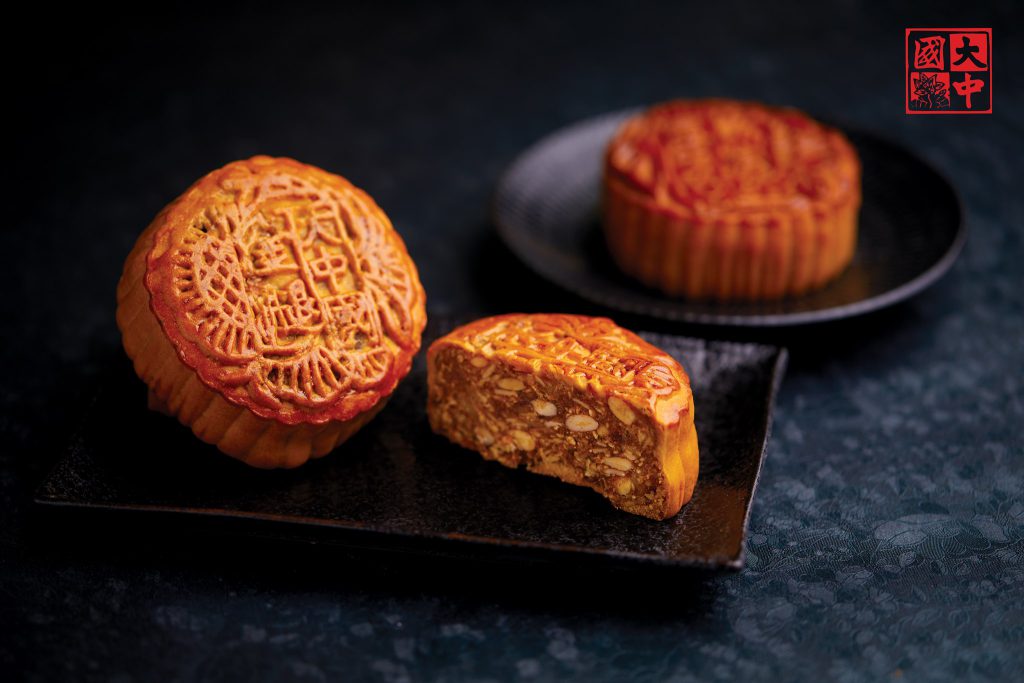 Weng Seng's initial roles within Tai Chong Kok involved selling cakes and pastries, carrying out general duties, and even making deliveries. As he puts it, "Since you carry the same surname, you are expected to do everything." But he didn't receive any special treatment. Instead, he worked tirelessly for minimal pay.
He worked as a baker within the family business for 12 years. However, his aspirations extended beyond the bakery's walls. He eventually ventured into other businesses, running two music shops as well as art galleries in Singapore and China.
"I am a baker, and not a businessman," he confesses. "I figured that I better learn the ropes of running a business fast. My personal philosophy is that if you don't have the paper qualifications in Singapore, you better have a business here."
So when one of his uncles decided to sell his share in the business, Weng Seng decided to seize the opportunity. He re-mortgaged his house to buy his uncle out, officially becoming the de facto owner of Tai Chong Kok at the age of 49.
He recalls, "My old staff and old suppliers are shocked that I actually own and run the company now. Basically, I was just an employee back then."
Taking over Tai Chong Kok
Weng Seng's dedication to learning the ins and outs of the business, from sweeping the floors and folding boxes as a teenager to working alongside his employees as an adult, has solidified his domain knowledge and expertise.
He embarked on this journey with an ambitious vision: to modernise and elevate Tai Chong Kok while preserving its cherished traditions. This mission wasn't without its challenges, as he found himself at odds with the previous generation's way of running the business.
"I implemented quality controls, applied for licenses from the respective agencies, hired new teams, built a hierarchy, and installed financial controls," explains Weng Seng. He went above and beyond to ensure that the business obtain various certifications, with plans to install ISO 22000 in the near future.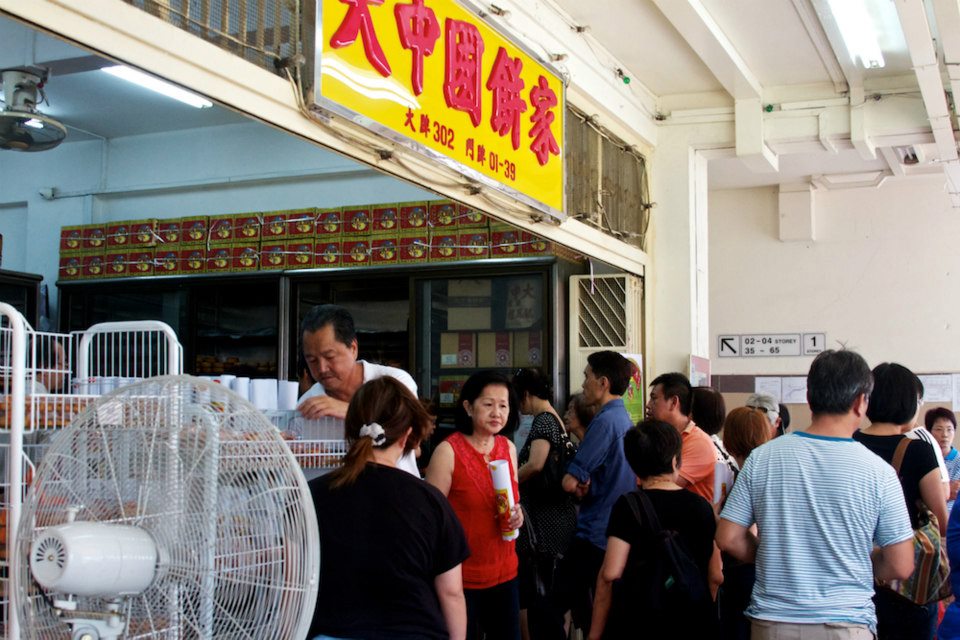 The transformation extended beyond paperwork. Weng Seng revamped all the outlets, ushering in a new era of professionalism. Staff members now wear proper uniforms featuring the company logo, a POS system streamlined operations, and vibrant delivery vehicles adorned with marketing graphics hit the streets.
But perhaps, the most significant transformation was the shift in mindset. "Bear in mind that the company was basically a mom-and-pop shop. We only had two outlets back then. Basically, I had to start from scratch," Weng Seng reflects.
Resistance from the second generation of family owners was one of the most significant hurdles. They hadn't maintained proper accounting records, lacked various compliances, and operated with neither price tags nor a cashier machine. Convincing them to adhere to the latest government rules and regulations was no easy task.
Explaining the advantages of embracing technology, from building online presence and websites to leveraging payment platforms and social media, was equally challenging.
"It was tough trying to convince them," Weng Seng admits. Yet, with determination and perseverance, he managed to bridge the generational gap and initiate a transformation that was essential for survival.
Balancing tradition and innovation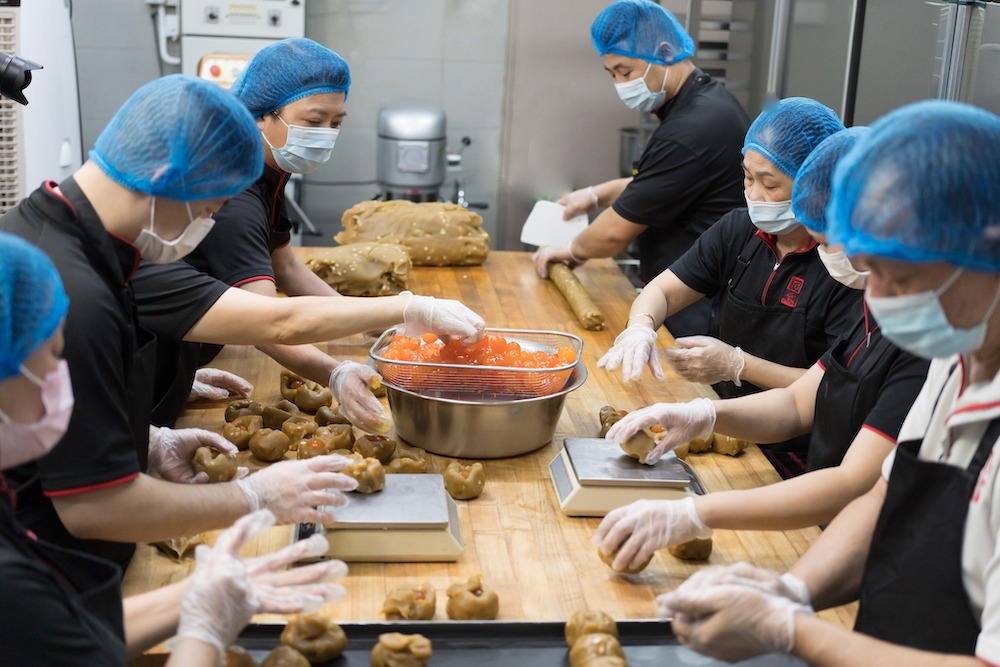 Preserving the essence of traditional Chinese snacks and desserts while staying relevant in a fast-changing culinary landscape required a delicate balance. Weng Seng emphasises, "We can't be everything to everybody. [We] just have to occupy a niche."
Despite the temptation to chase culinary trends, he recognises that their strength lies in serving time-honoured recipes that have become comfort food for their customers. "All those recipes came about through trial and error. They were already perfected," he notes.
While acknowledging the evolving tastes of a new generation of customers, Weng Seng remains grounded in the belief that authenticity holds the key to Tai Chong Kok's success.
"You can invent a new dish, but it will take time for the public to accept it. Trends come and go. What's hip now might not be around 10 years down the road. What's traditional now might disappear within a generation."
Sharing about business challenges that he faced, Weng Seng cites factors such as rising costs, a tight labour market, and a non-existent local market.
"We have been around for 88 years. We know the business inside out. For us, to control our costs is easy, but costs that are external and structural are difficult to control."
He points out one particular challenge – the high cost of commercial COE (Certificate of Entitlement) in Singapore, which has a significant impact on their transportation expenses. In contrast, their counterparts in China use lower-cost Chinese trucks.
"Singaporeans are price-sensitive. There is a price ceiling — I can't go jacking up my RRP (recommended retail price) every year. We have an economy of scale now," he laments.
To cope with these challenges, Tai Chong Kok resorts to importing some ingredients directly from overseas, reducing costs by up to 30 per cent. Additionally, they engage in seasonal product sales, like mooncakes, to cross-subsidise other items throughout the year.
Now it has nine outlets across Singapore
When COVID-19 swept across the world, Tai Chong Kok, like many businesses, found itself facing a period of uncertainty.
"We are a PLC — poor local company," he jokes. In light of the pandemic, he has observed a significant turnover impacting various industries, with a notable influx of new players entering the F&B market. As a result, he anticipates that the pandemic will lead to consolidation within the food industry.
Sharing further on how the pandemic unfolded, Weng Seng says, "The pandemic is basically order, disorder, and re-order. It serves as a catalyst for improvements."
He acknowledges that Tai Chong Kok hasn't exactly been swimming in profits over the past few years, but they've managed to stay afloat.
"We know Bakery 101," he emphasises, underscoring the importance of their prudent approach — not spreading themselves too thin, or taking unnecessary risks — which allowed them to weather the storm.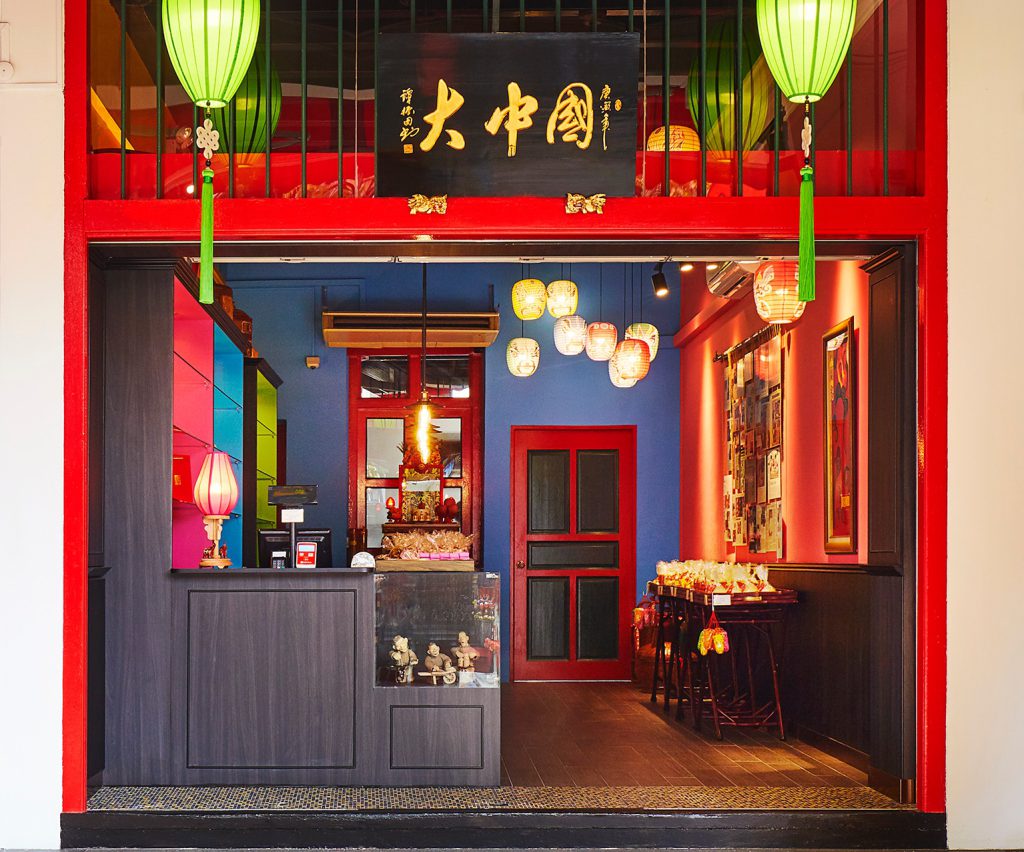 Reflecting on the growth of Tai Chong Kok over the years, he notes that they've come a long way from their humble beginnings in an HDB shophouse, which doubled up as their "manufacturing facility".
"Now, we have a 10,000 square feet central kitchen. We used to have only two outlets, now we have nine [across Singapore]," Weng Seng proudly shares. Additionally, their partnerships with renowned names like Takashimaya, Tangs, Isetan, Robinsons, NTUC, Giant, and even five-star hotels have strengthened their presence in the market.
In a saturated F&B market, Tai Chong Kok's secret to success is clear, "You have to offer value for money. Don't cut costs by reducing quality or freshness of ingredients," Weng Seng advises. "Food business is also a service industry. Your service has to be there."
Looking ahead, Weng Seng is cautious about expanding their brick-and-mortar presence due to high operating costs. Instead, Tai Chong Kok plans to bolster their online presence and explore new offerings. They also have their sights set on exports, describing it as a natural extension of their business.
Tai Chong Kok's journey is a testament to the enduring power of tradition and adaptability. Their commitment to quality, innovation, and service has allowed them to not only survive, but thrive in a competitive and ever-changing industry.
Featured Image Credit: Tai Chong Kok