Grab has integrated Web3 services into its platform, allowing users to set up their own Web3 wallets within the app. With Grab's Web3 Wallet, users can now earn blockchain-based rewards and pay with NFTs (Non-Fungible Tokens).
The wallet, which is hosted on blockchain network Polygon, currently only supports two types of digital assets — digital vouchers, as well as collectibles from the SG Pitstop Pack, which can be purchased through smart payment app Fave.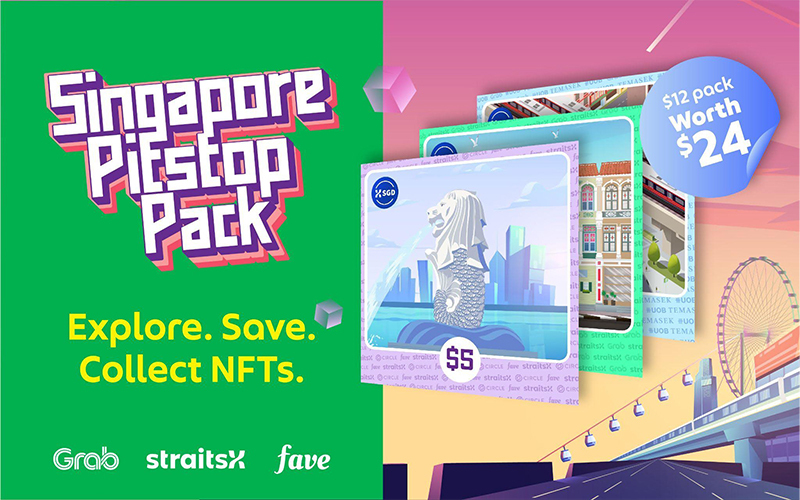 The SG Pitstop Pack is an industry campaign with Grab, UOB and StraitsX, which tests the feasibility of Purpose-Bound Money for programmable rewards as part of the Monetary Authority of Singapore (MAS)'s Project Orchid.
The NFT vouchers available in the SG Pitstop Pack are an example of Purpose-Bound Money, which allows conditions such as validity period and type of merchants to be specified when making transfers in digital money.
Users will be able to use the NFT vouchers at various participating merchants across Singapore, including Irvins, Mint Museum of Toys, Mount Faber Leisure Group, Jumbo Seafood, LAC, Eu Yan Sang, KOI, The Grande Whiskey Museum, DUCKTours, City Tour Bus, Andaz Singapore, Spinelli and myEureka.
Select merchants, such as Irvins and Jumbo Seafood, offer users a chance to win unique NFTs featuring Singapore's iconic attractions once they redeem a voucher at the store.
According to Grab, it is looking to expand the Web3 Wallet's range of supported assets and Web3 experiences in the near future.
Featured Image Credit: Grab