In the ever-evolving landscape of fintech, Singapore-based IBV has made waves with the launch of iChange.
iChange is not just another financial app. According to IBV, it's built specifically for Singapore residents, with a primary objective of providing them with a hassle-free and user-friendly method for currency exchange and forex transactions.
Backed by the Monetary Authority of Singapore (MAS), the app emerged as a result of a collaborative effort involving five money changers: Anua Group Money Exchangers, Ariza Money Exchange, Iakaba Money Exchange, Shenton Money Exchanger, and Shining Money Exchange.
These money changers were awarded the Digital Acceleration Grant (DAG) by the MAS, which supports digital solutions that enhance operational resilience, efficiency, risk management, and customer service.
Competing with heavyweights like Revolut, Wise, and YouTrip, iChange has set itself apart with its innovative approach. While its competitors offer traditional currency exchange services, iChange introduces a marketplace model that empowers users with real-time rate comparisons.
This approach has proven successful, attracting 1,000 downloads in just two months since its soft launch in June.
Easily compare rates from different money changers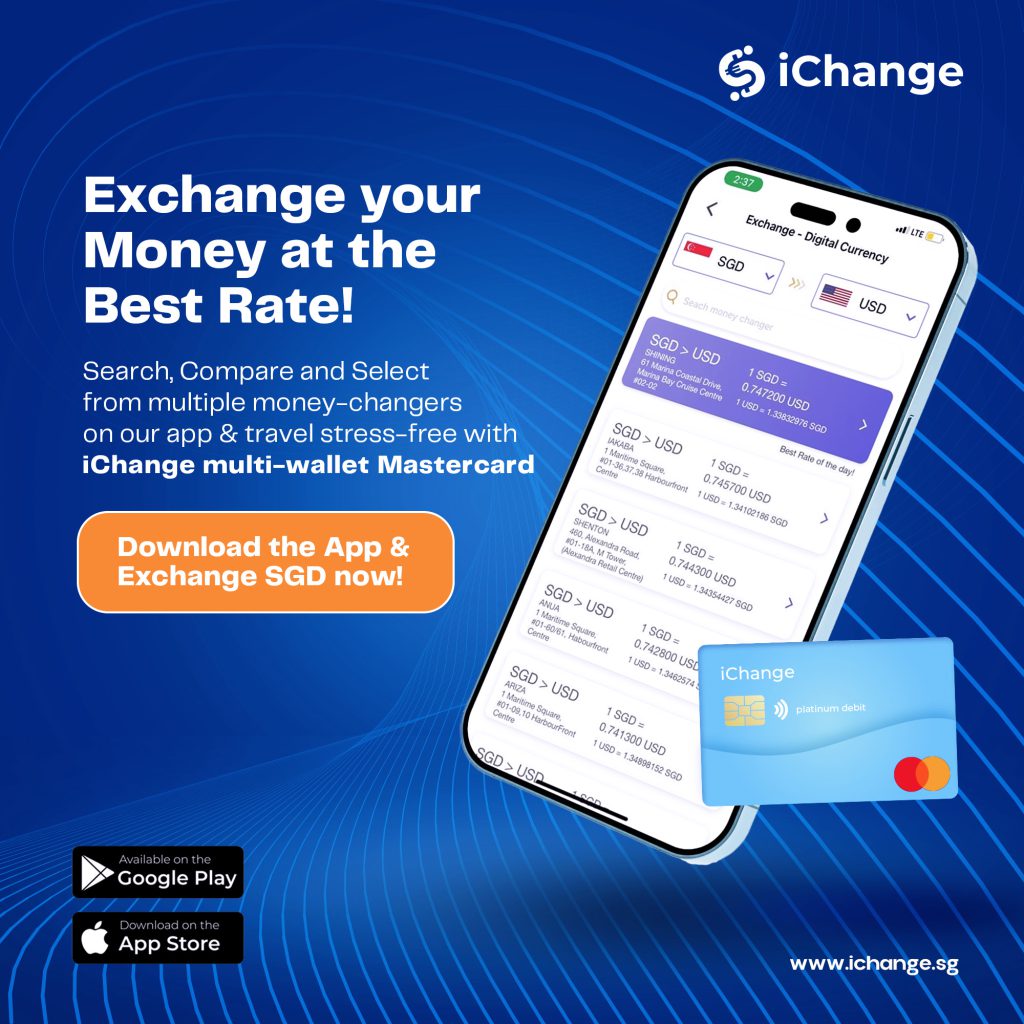 The company stresses that "making forex transactions as simple as local transactions" is the
goal of the company.
iChange's primary differentiator is its marketplace model, enabling users to access real-time exchange rates from multiple money changers within the app. This empowers users to instantly compare rates, enhancing their ability to make informed decisions.
It serves as an aggregator platform, offering users greater accessibility to money changers. They can enable exchanges of over 40 major currencies — including all ASEAN currencies — 24/7, from anywhere in the world.
Since users can hold multiple currencies within a single wallet, it makes it ideal for travelers, businesses, and individuals dealing with foreign currencies.
The last few years have seen money changers in Singapore losing business to fintech companies. With a plethora of options available for digital currency conversion, customers are less keen to step out of the comforts of their homes to pick up physical currency.

iChange is seeking to change that by providing a platform for money changers to monetise their business while also providing customers a compelling offering in the form of the highest exchange rates in the industry. This is our guarantee and promise to our customers.

– Suresh Parthasarathy, CEO of IBV
He clarifies that this guarantee is not about promising to pay the difference if users find a better rate elsewhere. Instead, it's about continuously comparing rates from authorised money changers in real-time and guaranteeing its users the best rate possible, enabling them to save up to five per cent on overseas spending.
Its multi-currency wallet — available as both a digital and physical card supported by Mastercard — enables users to make payments anywhere in the world, thereby simplifying cross-border transactions.
What sets it apart is the automatic conversion feature, ensuring smooth transactions even when the balance in a specific currency is insufficient. iChange will automatically deduct the remaining amount from their base currency wallet (in SGD) so that users can make payments without the hassle of pre-loading each currency separately.
A win-win for both users and money changers
Suresh pointed out that the benefits of this marketplace extend beyond convenience. Users can enjoy substantial savings compared to using debit or credit cards, as iChange provides immediate knowledge of exchange rates.
In contrast, credit card users often only discover the exchange rate when they receive their bill. iChange users, therefore, benefit from both competitive rates and the convenience of carrying currency securely within the iChange Mastercard.
However, iChange is not just about currency exchange. It also offers a comprehensive suite of financial services, including international remittance as well as local and overseas bill payments.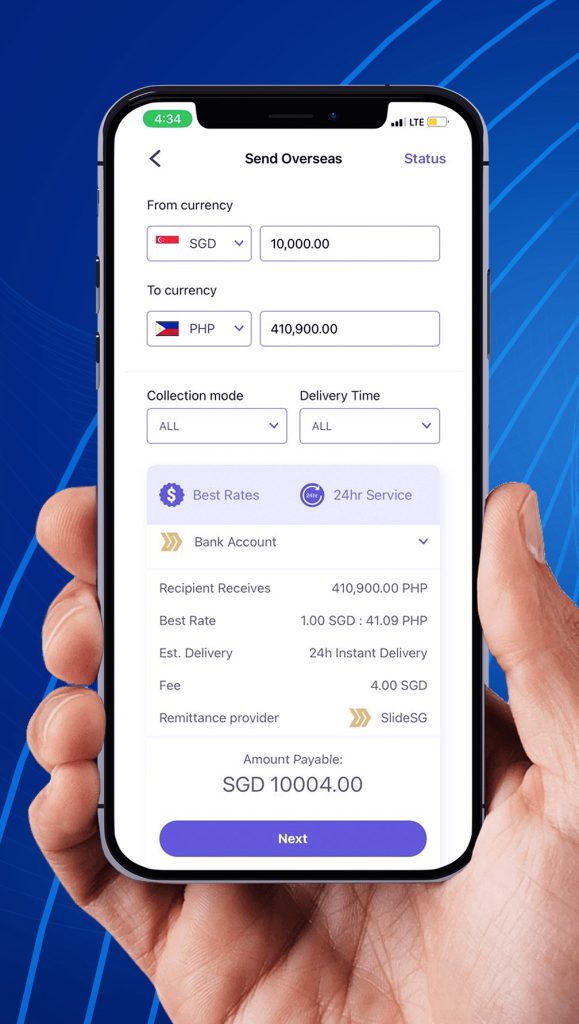 Users can select the recipient's country and currency, benefit from competitive exchange rates, and transparently view fees. Most importantly, it's a secure, fast, and accessible process right from their mobile devices. This makes it ideal for both urgent transfers and helping loved ones abroad, offering peace of mind and convenience when it matters most.
Additionally, iChange offers users the ability to pay overseas bills conveniently. This is particularly advantageous for foreign workers, as they can manage and pay family bills in their home country directly through the app. It simplifies the process, reduces hassles, and ensures that financial responsibilities are met efficiently.
Suresh makes a crucial point that while competitors have their merits, none offer the combination of features and services provided by iChange, making it a one-stop solution for users seeking a seamless and comprehensive forex experience.
Beyond benefiting users, iChange also offers multiple advantages for money changers.
First and foremost, partnering money changers can attract more customers, thanks to the platform's commitment to offering the best rates. By being part of a marketplace that guarantees the highest rates, money changers can also gain a competitive edge in the industry.
More customers and a competitive advantage translate into increased transactions, ultimately boosting revenue.
Our collaboration with iChange not only enhanced our visibility, but also allowed us to offer customers even more competitive rates. We save on overheads and pass the benefit to customers, so our online rates are better than our store rates.

It's like a hotel getting listed on Agoda — higher visibility for money changers, and better rates for customers.

– Habeeb Mohd, founder of Ariza Money Exchange
Security and privacy at the core
In the realm of fintech, security and privacy are paramount. Suresh is quick to emphasise that at iChange, these aspects are non-negotiable.
"Ensuring user data security and privacy is a top priority at iChange," he asserts. The platform achieves this through a multi-faceted approach that includes robust encryption, secure data storage, and stringent authentication protocols.
Transparency is another crucial facet of iChange's commitment to user data protection. "We maintain a transparent privacy policy that informs users about how their data is collected, used, and protected within our platform." Such transparency ensures that users are fully aware of how their information is handled, promoting trust and confidence.
Moreover, iChange complies with the regulatory standards set by the MAS. Regular security audits and the use of fraud prevention systems further bolster the platform's defense against unauthorised access or misuse. This comprehensive approach creates a secure environment for users to conduct financial transactions with peace of mind.
Furthermore, by aligning with reputable and MAS-recognised money changers, iChange has earned a higher level of trust and credibility among its users.
These money changers often possess an intimate understanding of local market conditions and customer preferences, insights that were invaluable in customising iChange's offerings to cater to the Singaporean market.
Targets 100,000 app downloads in three years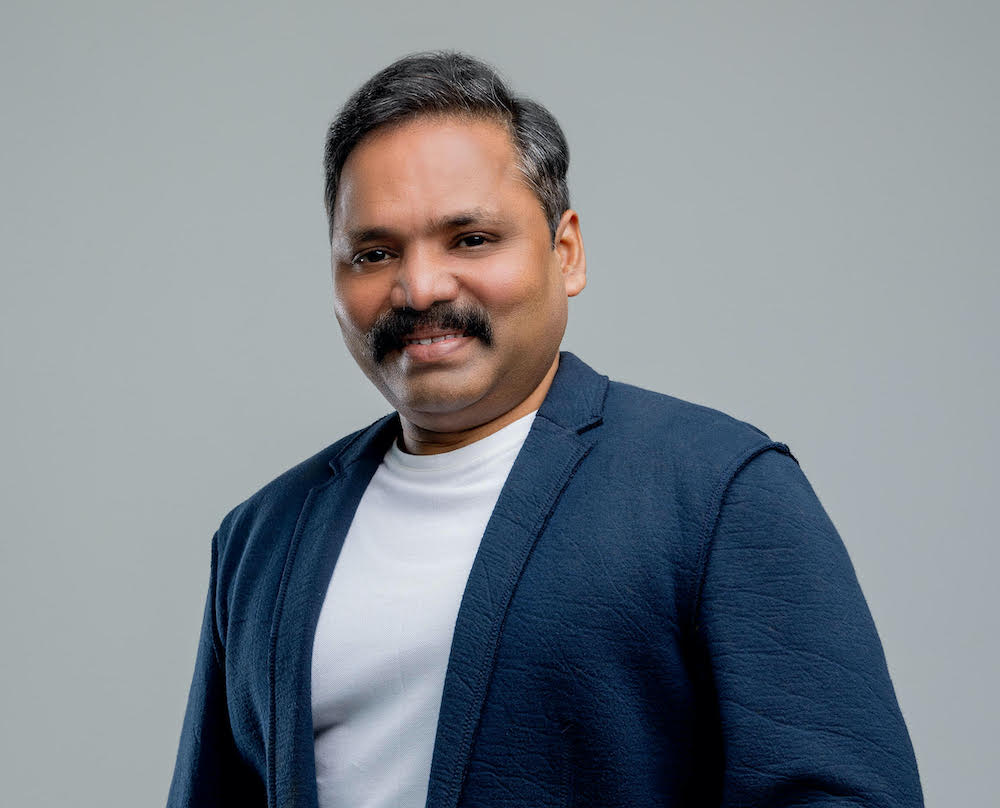 iChange has garnered over 2,500 app downloads within just three months, signifying robust user interest and trust. Spurred by this encouraging response, iChange has ambitious goals to achieve 100,000 downloads within three years.
To reach this milestone, the company plans to introduce new features catering to corporate clients, addressing their employees' currency needs during business trips, and facilitating supplier payments through remittance services.
iChange also is setting its sights on expanding into markets worldwide, particularly in regions with high demand for currency exchange and remittance services, such as Malaysia and the United Arab Emirates (UAE).
Suresh adds that a concerted effort will continue to be invested in digital advertising, social media campaigns, influencer collaborations, and traditional marketing channels to elevate brand visibility.
iChange is also banking on referral programmes to stimulate organic growth, incentivising users to bring in new downloads. Additionally, strategic collaborations with businesses, financial institutions, and travel-related companies are on the horizon, tapping into their vast customer bases.
Looking ahead, iChange has exciting updates and features in the pipeline to enhance user experiences further. Suresh provides a glimpse, saying, "Expect personalised targeted campaigns, a user-friendly chatbot for instant support, and multi-language support. We will also be adding support for additional currencies and introducing personal finance tools for effective money management."
Corporate clients can anticipate comprehensive services, including payable and receivables management, expense management, and payroll integration. Additionally, iChange will be partnering with a reputable third-party provider to enhance corporate services further.
iChange has indeed made its mark as a transformative force in the fintech industry, simplifying financial transactions for Singapore residents and setting a new standard for convenience and savings. It's definitely a platform to watch out for as it continues to innovate and revolutionise the world of currency exchange.
Featured Image Credit: iChange / Wise