The HUAWEI MatePad 11″ PaperMatte Edition comes at 11 inches (as the name may suggest), which some might find pretty small to productively do work on. But personally, I don't find its compact size to be a con at all.
It weighs approximately 480g, which is slightly heavier than the iPad Pro 11 launched last year.
The tablet's screen-to-body ratio of 86% is similar to that of HUAWEI's normal MatePad 11. This time around, though, it comes with the brand's M-Pencil (2nd Generation) stylus pen.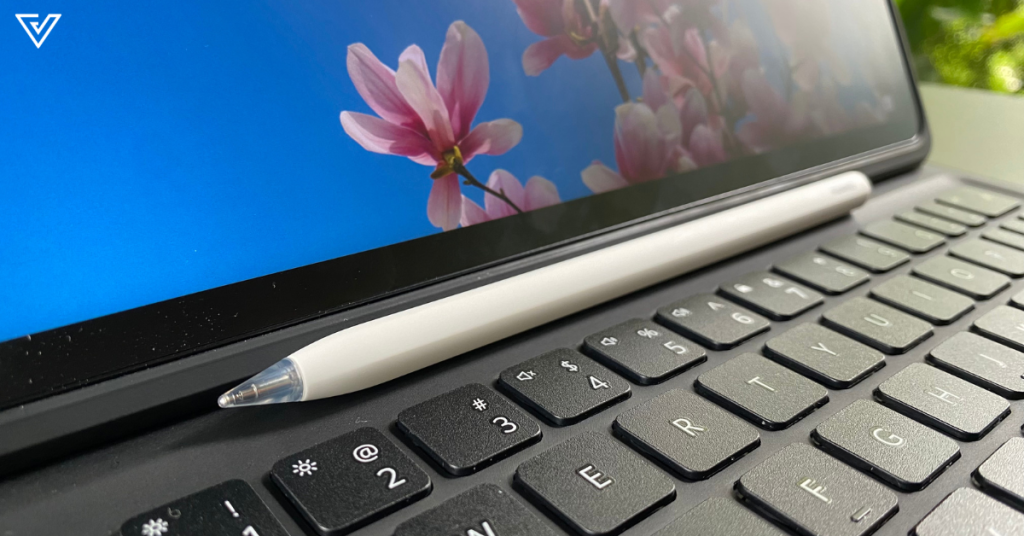 This is because one of its main features is HUAWEI's PaperMatte Display. The brand markets it as non-reflective, non-glare, good to write on, and smooth to the touch.
But other than that, this latest model is touted to provide PC-level capabilities which makes working on the go easier and more efficient.
I've always preferred an actual laptop for work because I felt it was more functional compared to working on a tablet (or my phone), but after a week with the HUAWEI MatePad 11″ PaperMatte Edition, I've been enlightened to the benefits of a tablet.
It's actually good to the eyes
As someone who wears contacts to the office, it can be quite tiring on my eyes to stare at my laptop screen for most of the day. And although I can reduce the brightness, it's just not conducive for my productivity.
While using the MatePad 11″ PaperMatte Edition, I found that this was not the case at all. True to its claims, the anti-glare display made it more comfortable for me to work throughout the day.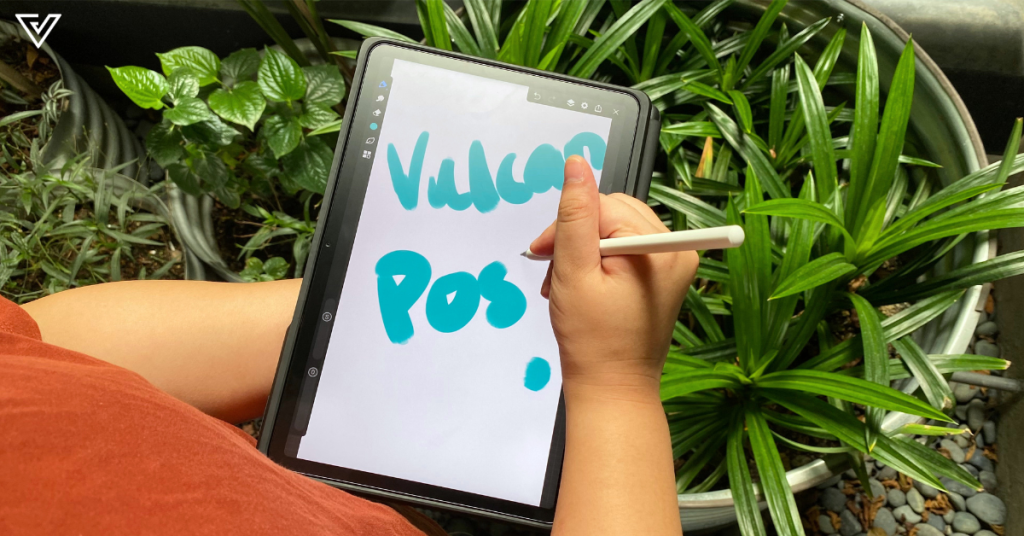 According to HUAWEI, this model is one of the first tablets to earn the SGS Low Visual Fatigue Premium Performance Certification and the TÜV Rheinland Reflection-Free Certification.
The SGS certification generally looks into the factors of a device contributing to a user's visual tiredness, while the TÜV Rheinland certification evaluates how well a device can minimise light reflections and still maintain a good ambient contrast ratio.
The tablet's non-reflective display meant that it could be used quite well in outdoor settings. I also noticed that the matte screen doesn't have many fingerprint marks at the end of the day.
However, I'll admit that I've preferred using the M-Pencil stylus more than my fingers to navigate between apps. The reason is that when the tablet sits at an upright angle, it's not easy to use the touchscreen when your nails are long.
A more tactile writing experience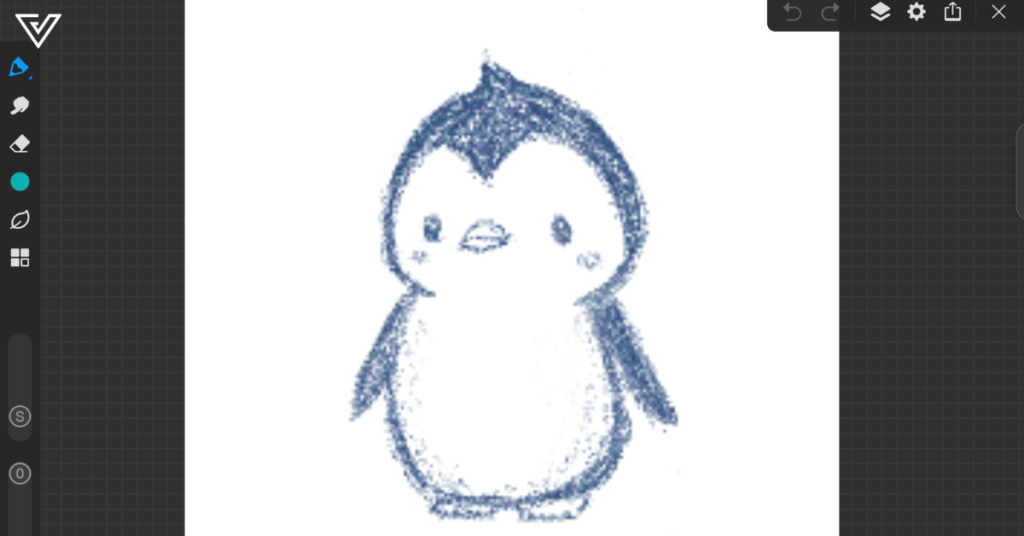 HUAWEI claims that one of the PaperMatte Edition's USPs is its pen-on-paper writing feel. And I do agree that the tablet's matte surface makes it feel less like you're writing on a device. It is less slippery which makes your writing or drawings come out more precise.
The device's audible tactile feedback which emulates the sound of paper rustling as you write on the display helps to enhance the user experience.
That said, it may not give the exact replicated tactile feel of writing on paper. It is still a device, after all. But I'd say that the PaperMatte Edition does come quite close to it as far as tablets are concerned.
For people who tend to use more Powerpoints and Excel Sheets, you'll be interested to know that this tablet offers PC-level capabilities through the WPS Office app, which is available exclusively for HUAWEI tablets.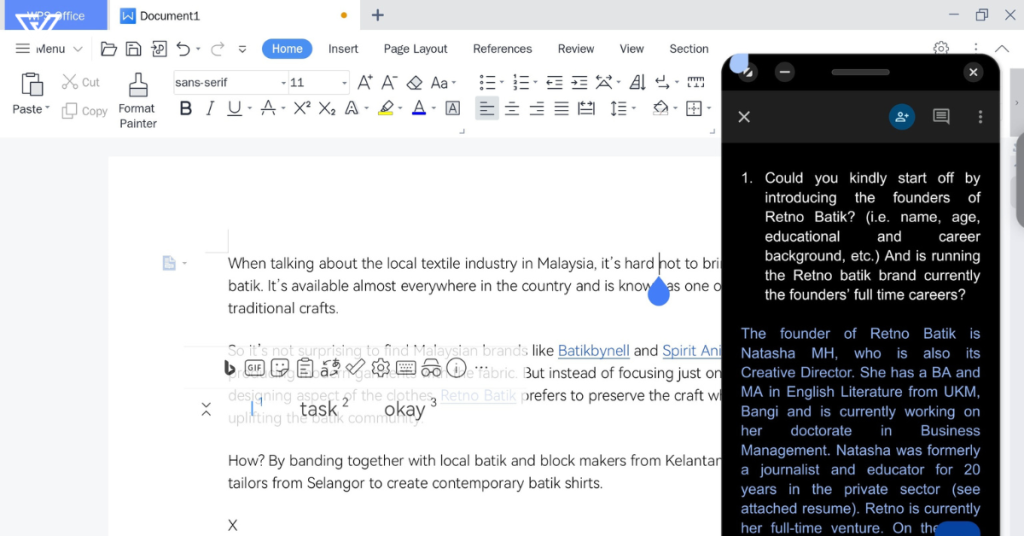 Unlike the usual mobile version which may not have some software functions, this one is quite identical to what you would normally see on a laptop or PC. The multiple tab display and free window size adjustments also provide a more efficient and user-friendly layout.
I will say that having HUAWEI's detachable Smart Keyboard (which is sold separately) certainly made it more functional for my job. Otherwise, I would be less inclined to use it for my daily office work which heavily revolves around typing.
Though I do wish that the tablet could be adjusted to better accommodate my posture while working. As of now, it can only stand upright in one position, regardless of whether the tablet is attached or detached from the keyboard.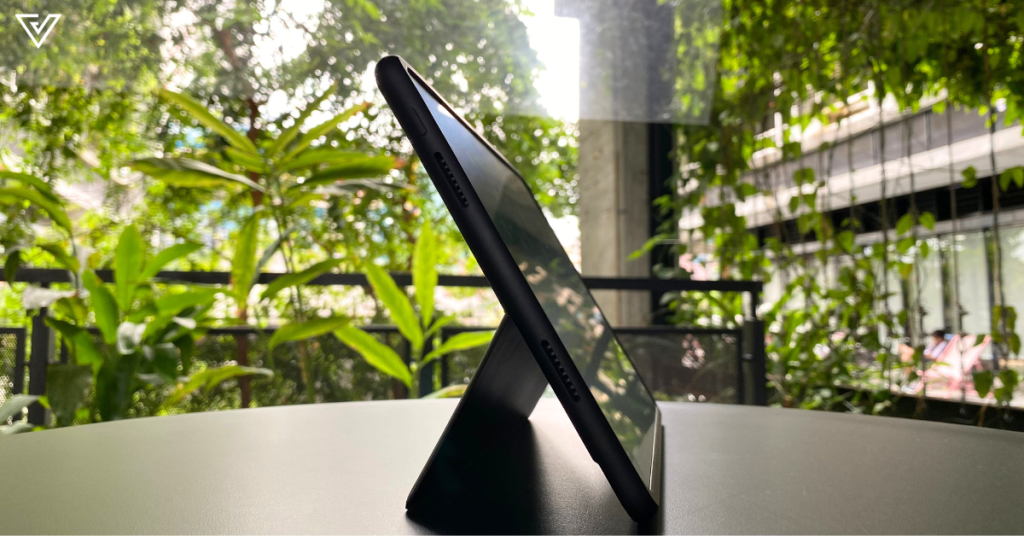 Best experienced with a keyboard
Another thing to note is that there are recommended words that pop up while you're typing, which can be annoying to some users. Unfortunately, we couldn't find a workaround to disable it. But to quote Matt, who used it for a brief period in lieu of his own laptop, "I've lived with it."
In terms of connectivity, the Vulcan Post team noticed that the tablet had no trouble connecting to public Wi-Fi. In fact, while our other devices like mobile phones and laptops would continuously get disconnected when moving about a hotel during a recent workcation, the tablet had no such issue.
So if you're someone who works in public spaces a lot, this would be helpful.
Audio-wise, I've used it a couple of times to watch shows and transcribe voice recordings and found them to be balanced and crisp throughout. This could be due to the tablet having four speakers and two microphones, should you need to tape anything.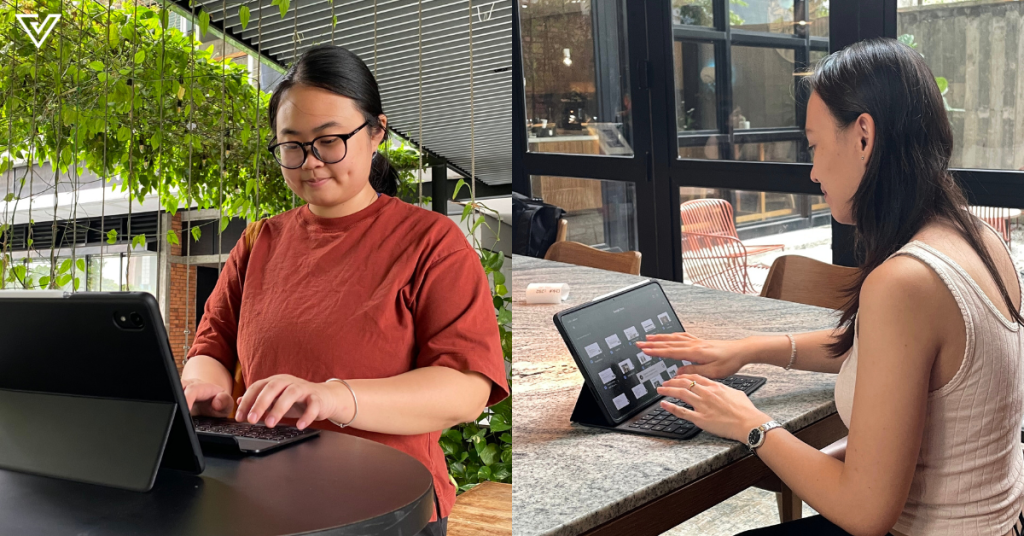 I also found that the MatePad 11″ PaperMatte Edition's camera quality was quite good. The rear camera is 13MP while the front camera is 8MP. So whether you're trying to take photos or hop on conference calls, you'll be glad to know that it won't be a grainy, blurry mess.
As for the battery life (7,250 mAh), it lasted quite long for me, where it was mainly used for writing on WPS Office and also uploading content onto our server. So it would still be best to carry along the charger if you're out and about the whole day. Storage-wise, the tablet's ROM is 128GB and has a RAM of 8GB.
Verdict
Overall, I found the size of the tablet and its functionality to actually be the biggest advantages for my line of work.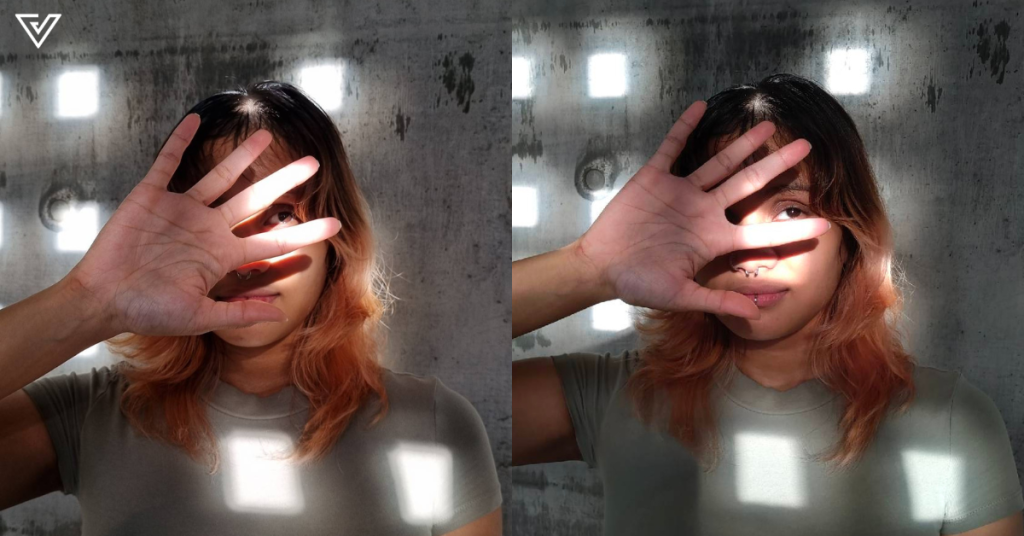 While it won't replace my laptop as the primary work device, I really like that it's small and compact enough to bring around for days when I'm working out of the office. Especially when I'm attending media events where it's not the most practical to lug around a laptop bag.
Ultimately, MatePad 11″ PaperMatte Edition served its goal of being a great multipurpose device. I find it a good substitute for the conventional notebook and e-readers. And it's a pretty useful device for creative digital nomads who need something reliable to work on while moving around.
At the time of writing, HUAWEI has yet to announce the price of the tablet, but we'll update the piece once it's publicised.
There will be an RM50 early bird voucher for the MatePad 11″ PaperMatte Edition. This offer lasts until October 4, 2023, and can be redeemed from HUAWEI's website here.
| Pros | Cons |
| --- | --- |
| Non-reflective and non-glare display for long hours of comfortable use | Can only stand in one position |
| Reliable WPS Office app to get a PC experience | Must be used with a keyboard for better productivity and practicality |
| Matte display creates a similar, but not exact, feeling of writing on paper | |
Learn more about the HUAWEI MatePad 11″ PaperMatte Edition here.
Read other VP Verdicts we've written here.
VP Verdict is a series where we personally try and test out products, services, fads, and apps. Want to suggest something else for us to try? Leave a comment here or send the suggestion to our Facebook page.