In August 2023, Singapore saw one of the biggest money laundering cases, where 10 foreigners were arrested resulting from police raids of multiple locations islandwide and over S$2.8 billion worth of assets were seized.
In a parliament session yesterday (October 3), several ministers delivered ministerial statements in response to questions about the case — these include statements from the Second Minister for Home Affairs Josephine Teo, Minister of State for Trade and Industry and Board Member of the Monetary Authority of Singapore Alvin Tan, and Second Minister for Finance and National Development Indranee Rajah.
Zero-tolerance approach to money laundering
Minister Teo emphasised Singapore's unwavering commitment to combating money laundering and illegal financial activities.
She stressed that the government has instituted a robust system to deter and confront such issues, reacting swiftly when wrongdoing is detected.
Over the past two years, from 2020 and 2022, Singapore saw at least 240 individuals convicted of money laundering offences, while 17 financial institutions faced charges for breaching anti-money laundering requirements set by the Monetary Authority of Singapore (MAS) in the previous five years.
The journey to uncovering the massive money laundering operation began in 2021 when authorities were first alerted. In 2022, an exhaustive investigation took place, involving close coordination between various agencies.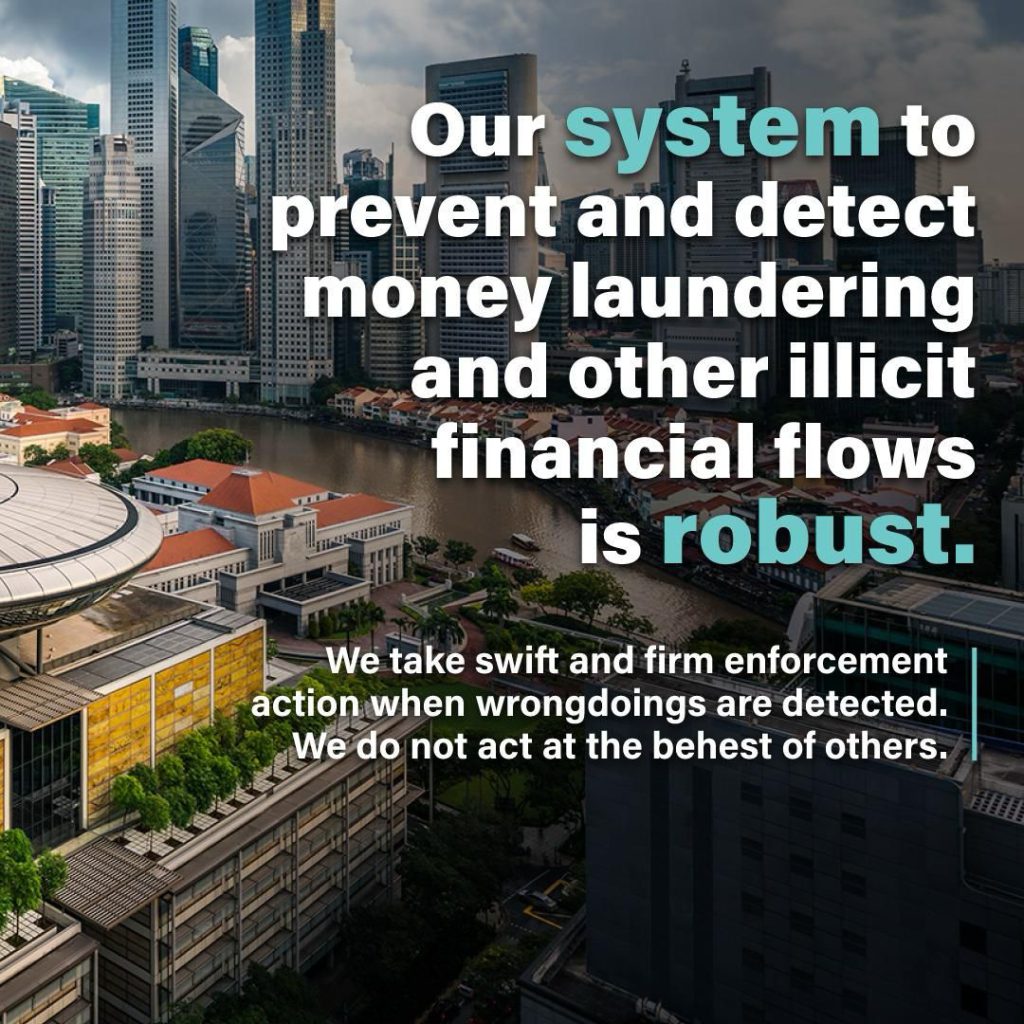 Minister Teo highlighted that this episode reinforced Singapore's reputation as a dynamic, transparent, and trusted financial hub, underpinned by a strong rule of law.
However, she also recognised the evolving nature of financial crime, noting that criminals would continually seek innovative and sophisticated methods to evade the law.
To address these challenges, an Inter-Ministerial Committee, chaired by Minister Indranee, will review and strengthen Singapore's anti-money laundering systems and capabilities.
Singapore remains open to legitimate investors and businesses, but it will take decisive action against those who flout its laws.
The multifaceted approach to anti-money laundering
Minister Teo acknowledged the immense challenge posed by the sheer volume of daily financial transactions in Singapore. She likened the task of spotting suspicious transactions amidst the millions processed daily to finding "one needle in several haystacks".
Singapore's anti-money laundering strategy encompasses three key prongs: prevention, detection, and enforcement.
Gatekeepers across various sectors, including financial institutions, real estate agents, lawyers, accountants, and dealers of precious stones and metals, are legally mandated to conduct due diligence and report suspicious transactions.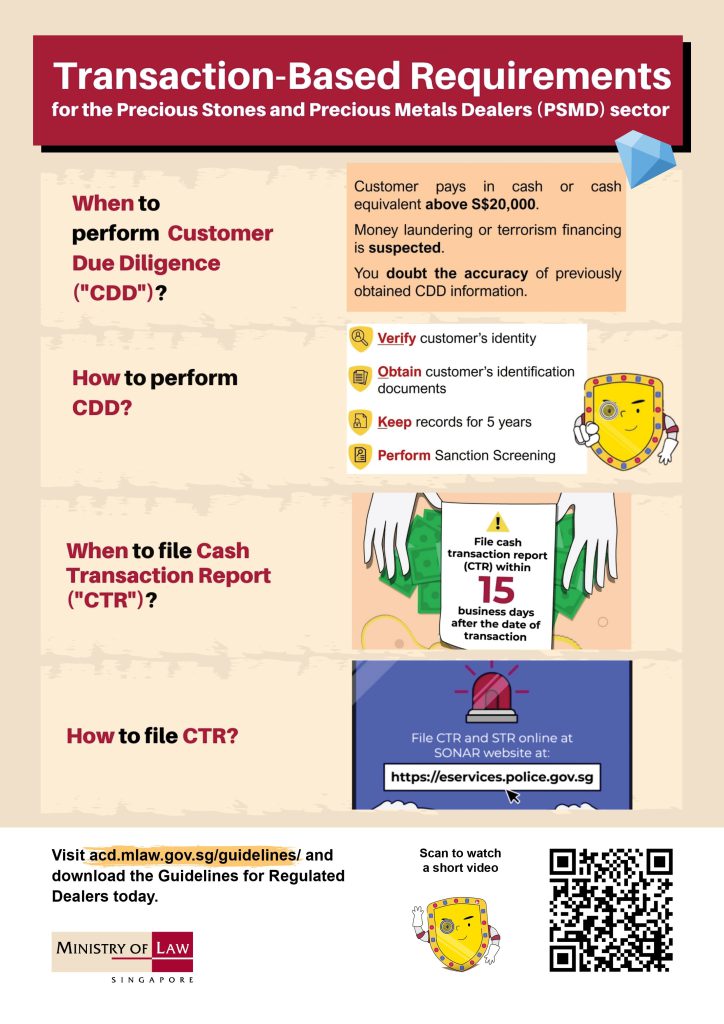 Dealers of precious stones and metals, for instance, must file cash transaction reports with the Suspicious Transaction Reporting Office (STRO) for transactions exceeding S$20,000. Since 2021, 96 enforcement actions have been taken against non-compliant dealers.
The STRO collaborates with different sectors and regulators to develop red flag indicators, which are continually updated to address emerging risk types and trends. Annually, the office receives around 43,000 reports, with 80 per cent originating from financial institutions. These reports provide crucial intelligence shared with relevant government agencies.
With regards to enforcement, over 240 individuals were convicted of money laundering offences in Singapore between 2020 and 2022. During this period, police seized assets worth more than S$1.2 billion, primarily stemming from scam proceeds.
Minister Teo emphasised that Singapore's anti-money laundering regime enjoys international acclaim. She cited a case involving former Formula One boss Bernie Ecclestone, where Singapore cooperated closely with British law enforcement agencies, proactively sharing information to aid their investigation.
She concluded that while even stringent preventive measures could be circumvented by determined criminals, Singapore's system is adept at detecting suspicious individuals and activities. When wrongdoing is identified, the government demonstrates the resolve and capabilities to pursue and hold perpetrators accountable.
"This case is a reminder that even the most stringent preventive measures can be circumvented by determined criminals," she said. "But it also shows that our system is able to detect suspicious individuals and activities, and that when we do, we have the resolve and capabilities to track them down, and take them to task."
Featured Image Credit: Gov.sg / Bloomberg