In a bid to help low- and middle-income families grapple with the escalating living expenses, the Singaporean government has unveiled a S$1.1 billion support package, which includes additional cash payments and vouchers for citizens. These measures are expected to benefit approximately 2.5 million Singaporeans.
Deputy Prime Minister and Minister for Finance (MOF) Lawrence Wong announced the new Cost-of-Living Support Package today (September 28). Mr Wong stated that these measures would provide essential relief as households continue to bear the impact of price increases across various sectors.
As part of this support package, eligible adult Singaporeans will receive an extra cash payment of up to S$200 in December 2023. This payment will be added to the existing Assurance Package (AP) cash component scheduled for disbursement later this year, resulting in a total cash disbursement of up to S$800 by the end of 2023.
The disbursement criteria for the cash payment are as follows:
Adults aged 21 and above in 2023.
Annual assessable incomes of up to S$100,000.
Ownership of not more than one property.
Individuals with assessable annual incomes of less than or equal to S$34,000 will receive the full S$200 payout, while those earning between S$34,000 and S$100,000 will receive S$150.
CDC vouchers and additional rebates for households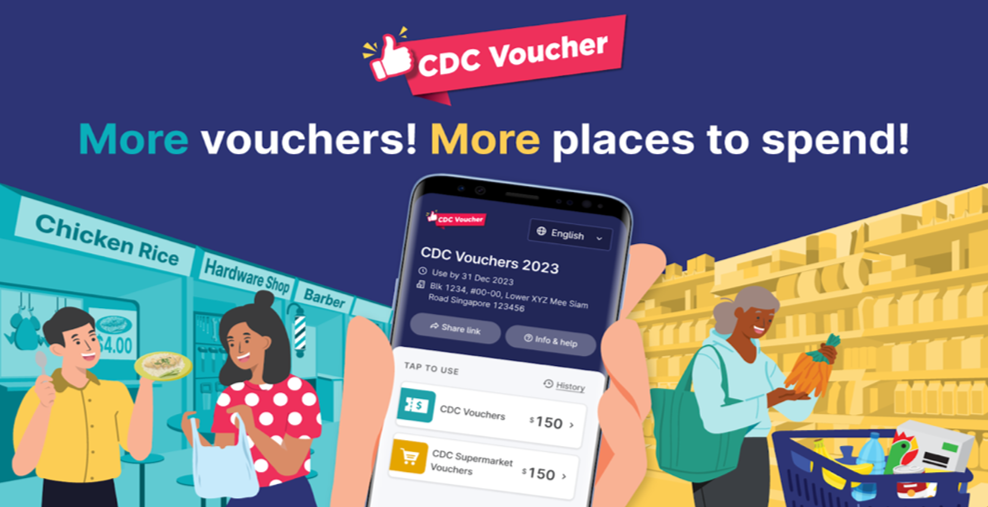 Starting from January 2024, every Singaporean household will receive an additional S$200 in Community Development Council (CDC) vouchers, bringing the total amount disbursed that year to S$500.
These vouchers will be distributed equally, with S$100 allocated for spending at heartland merchants and hawkers, and the remaining S$100 for use at participating supermarkets.
Households will be able to claim their vouchers from January 3, 2024, until the end of 2024.
Approximately 950,000 households will enjoy an additional one-off 0.5-month Service and Conservancy Charges (S&CC) rebate, in addition to regular rebates. This additional rebate will be disbursed in January 2024 and aims to offset the S&CC increase for one to four-room Housing and Development (HDB) flats in the first year, or up to 85 per cent for larger HDB flats.
Furthermore, an extra S$20 per quarter of U-Save rebates will be provided to 950,000 households for two years, from January 2024 to December 2025.
These rebates will be disbursed alongside the regular U-Save rebates, helping cushion the impact of price increases in carbon tax and water prices, set to occur in 2024 and 2025, respectively.
They will fully offset utility bills for one-to-two-room flats, offset 80 per cent of bills for three-to-four-room flats, and offset 65 per cent of bills for larger flats on average.
Public transport subsidies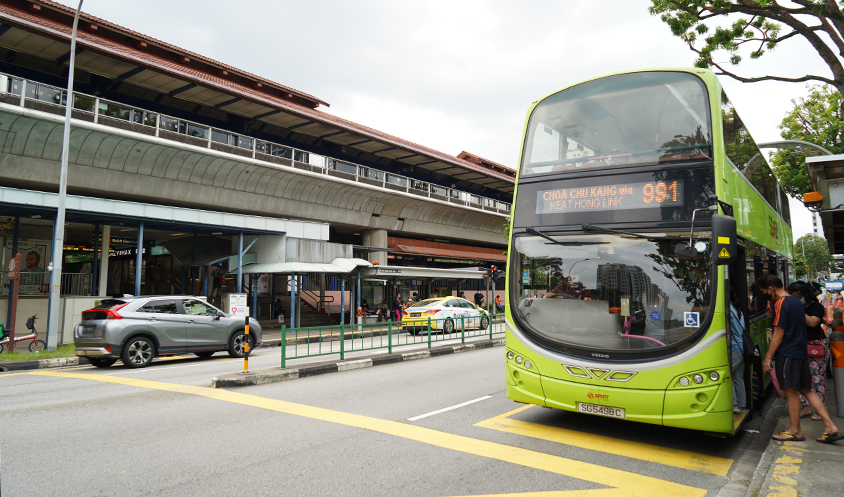 In addition to the cash payments and vouchers, MOF also announced an allocation of approximately S$300 million in 2024 for public transport subsidies.
These subsidies will cover the deferred fare adjustment quantum of 15.6 per cent that will be carried over to future fare review exercises, as stipulated by the Public Transport Council on September 18.
Resident households with a monthly income per person not exceeding S$1,600 will receive Public Transport vouchers worth S$50. These vouchers will be disbursed from the end of December and can be used to top up fare cards and purchase concession passes, helping to alleviate the financial burden of public transportation costs.
With these support schemes, it's evident that the comprehensive Cost-of-Living Support Package aims to provide crucial financial relief to its citizens in the face of rising living costs, ensuring that vulnerable segments of the population receive the necessary assistance to cope with economic challenges.
Featured Image Credit: iStock / Getty Images