Disclaimer: Opinions expressed below belong solely to the author.
Ever since Elon Musk took over Twitter last year, he's been under a barrage of attacks, though it's hard to find a rational reason behind them.
Some people appear to simply decry the fact that Twitter is no longer censoring users and content they disagree with, or that fact-checking has been outsourced to the community instead of being controlled by a tight group of insiders who decide which stories to suppress and which to boost.
In other words, the uproar about Musk's takeover has nothing to do with the actual business of running the company, how it performs, or the services it offers to users.
Nevertheless, the controversy that followed spooked many major advertisers (or has been used as leverage to extract concessions from the world's richest man), even before he officially took over.
This has pushed the company further into the red, seeing it lose approximately US$4 million per day as claimed by Musk in November 2022 — and supported by figures reported until the company stayed public, with a trailing 12-month operating loss hitting US$1.05 billion by the second quarter of 2022.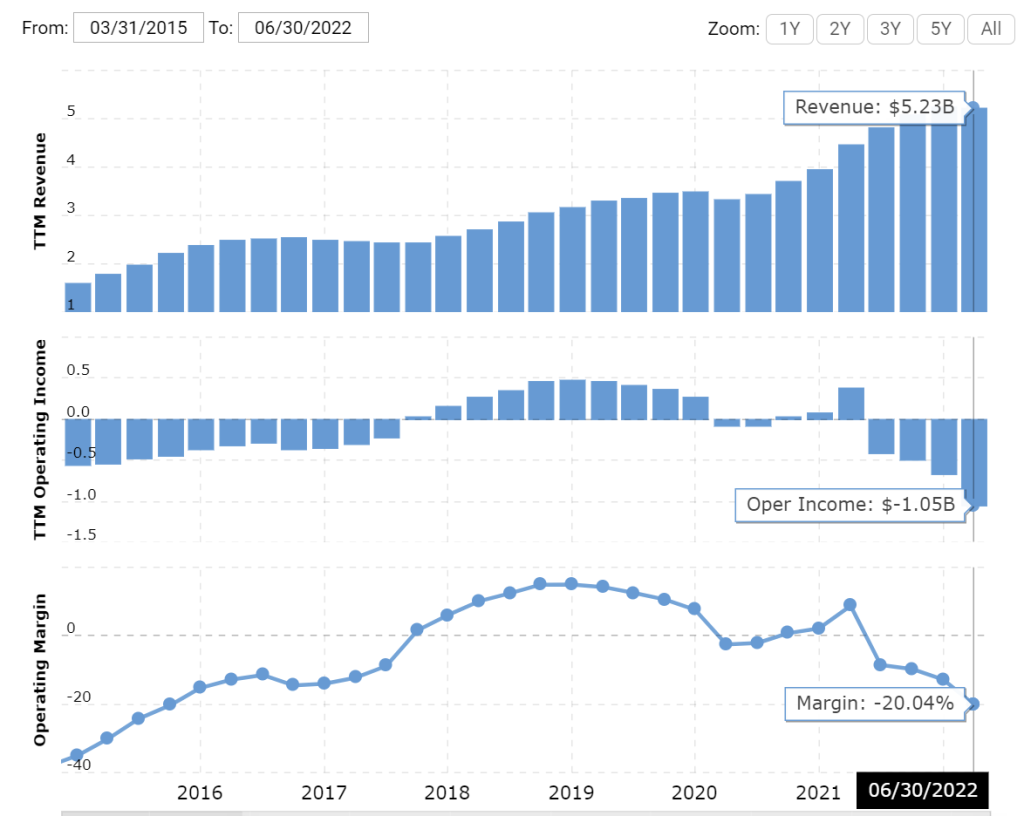 Drastic cost-cutting measures followed, with layoffs of approximately 80 per cent of the workforce, adding to the negative press around the purchase, especially as Musk claimed he was saving Twitter from bankruptcy.
But despite so many wanting to see him fail, his methods are clearly bearing fruit.
Breaking good
During last week's Vox Media 2023 Code conference, X's new CEO, Linda Yaccarino, said the company was close to breaking even and expects to achieve profitability in early 2024.
Now, mind you, this comes barely a year after the acquisition, which went through in October 2022.
Despite the gloomy forecasts predicting how the company is destined to go down and the potential loss of billions for the world's richest man, there is no evidence to suggest that such a scenario is actually happening, regardless of how many people are trying to will it into reality.
Yes, according to Musk's own admission in July, Twitter's revenue is expected to be 40 per cent lower in 2023 than in 2021 — down to US$3 billion from a little over US$5 billion.
However, at the same time, cost reductions on salaries and cloud services have cut the bills by two-third, from US$4.5 billion to just US$1.5 billion.
That alone would push the company's operating profits above US$1 billion — a feat it has never accomplished.
Yes, it is saddled with an additional US$1.5 billion in debt expenses per year going towards repayment of the US$13 billion that Musk borrowed to co-finance the purchase with. But, at worst, it means that the acquisition is already paying for itself.
It's like buying an apartment the rental which pays your mortgage in full, and can even net you a profit a few months down the road. What's not to like?
Empty vessels
There's a saying that empty vessels make the most noise, and I can't help but to think this perfectly sums up the media coverage of affairs at X/Twitter over the past year.
It's rather remarkable that people in the press are so eager to bet against the richest man in the world — and the richest since at least John D. Rockefeller — despite not having any practical business experience themselves.
The role of a journalist should be not only to second-guess people they are reporting about, but themselves as well. Stick to facts and figures, and consider all of the ways that by far the most accomplished businessman of our age could turn the company around for his benefit.
Musk is not a one-hit wonder, after all. Unlike most self-made billionaires, he has managed to find success in multiple ventures and different fields.
He's building the world's most popular electric cars, sends rockets into space at a price and frequency not matched by anybody else before or since SpaceX was founded, provides excellent satellite internet to thus far marginalised customers around the world, and is quite successfully dabbling with brain implants that one day may link our minds directly with computers.
Do you seriously think he cannot handle a short-messaging social media platform? Considering the complexity of every single other of his endeavours, Twitter is a walk in the park.
And it seems like many people are going to soon be forced to admit as much themselves.
Featured Image Credit: rafapress / depositphotos