Climate change is no longer a concern of the future. This year has seen all-time-high temperatures in several countries, as well as the world's hottest day on record. With that, the need for a green transition has become more apparent than ever.
For businesses, this is a call to bring emissions under control and focus on their decarbonisation efforts. This is a multi-step process as Dr. Bo Bai – co-founder of MVGX – explains: "From defining the scope of a company's emissions to measurement, mitigation, offsetting, certification, and financing – all of these activities play a pivotal role in fully transitioning a company's operations, putting them on a clearer path to meet their net-zero commitments."
Making sustainability profitable
Confusing as it may sound, the push for sustainability has to be sustainable. Businesses can't be expected to ruin their bottomline in the pursuit of decarbonisation.
Without the incentives to motivate action, sustainability investments have been more challenging to implement. This is where technology can play a very important role as it can help to engineer those material incentives to drive action.

– Dr. Bo Bai, MVGX co-founder
Carbon tech has a key role to play in helping align business incentives with those of the environment. Only when sustainable technologies go beyond social benefits and begin improving business operations – through systems which improve energy efficiency or reduce costs – will the push for net zero be feasible.
"The process by which one gets [to net zero] needs to have long-term, competitive advantages for the business."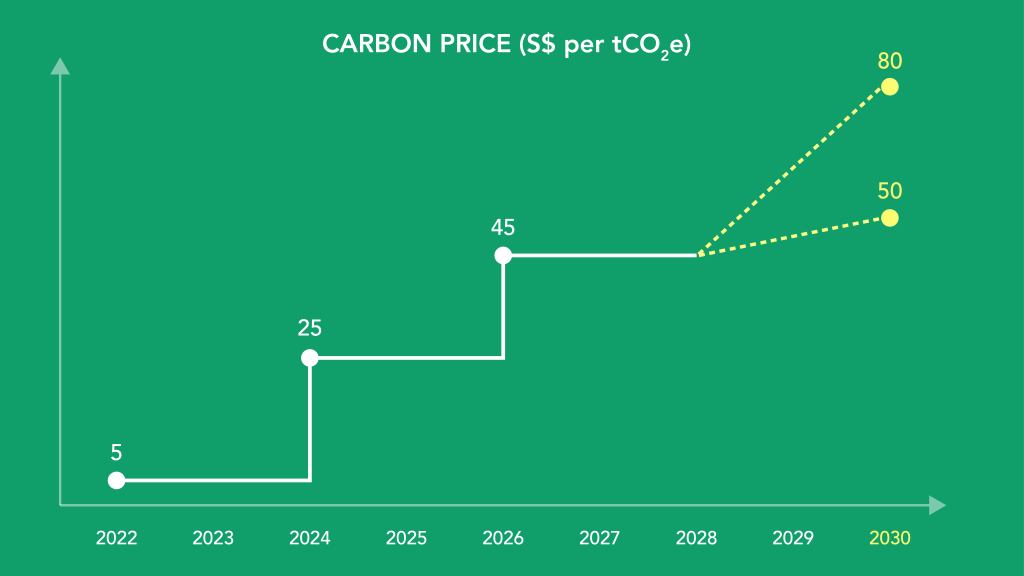 Government subsidies and tax breaks can also act as a catalyst to speed up this process. For example, in Singapore, the carbon tax rate is set to increase throughout the 2020s, however, companies can offset up to five percent of their taxable emissions using carbon credits.
This policy can incentivise companies to participate in decarbonisation efforts, allowing carbon markets to develop in the country
The need for carbon markets
Introduced in the late 90s, carbon credits represent a tonne of carbon dioxide being removed from the atmosphere. By buying credits, companies can offset an equivalent amount of their own emissions. This process – known as carbon trading – is set to play a growing role in the road to net zero.
Even as businesses attempt to reduce emissions going forward, in many cases, it won't be possible to avoid them altogether.
"There will always be residuals in this regard, and that's when offsetting measures via carbon trading come in," Dr. Bai says. Using carbon credits, companies will be able to negate the impact of these leftover emissions and ensure that they have a net zero impact on the atmosphere.
For this to work, it's essential that carbon credits represent exactly what they claim. In recent years, a number of problems surrounding the carbon credit industry have been brought to light, the most concerning being that of fake carbon credits.
Research has found that on numerous occasions, carbon projects have overstated their benefits and credits have been issued under false pretence.
Improving carbon trading
Founded in 2018 as a platform for carbon trading, MVGX has been working to make the carbon markets more reliable. Using blockchain technology, the platform resolves a key issue which leads to the misuse of carbon credits: double counting.
Double counting occurs when a company resells its carbon credits after using them to offset its emissions. At this point, the credits should no longer have any value, however, due to a lack of tracking, the same carbon credits can end up being used by multiple parties. This paints an inaccurate picture wherein companies' emissions are only offset on paper and not in reality.
MVGX tokenises carbon credits on the blockchain in the form of Carbon Neutrality Tokens (CNT), ensuring clear transparency around the issuance and trading of these credits.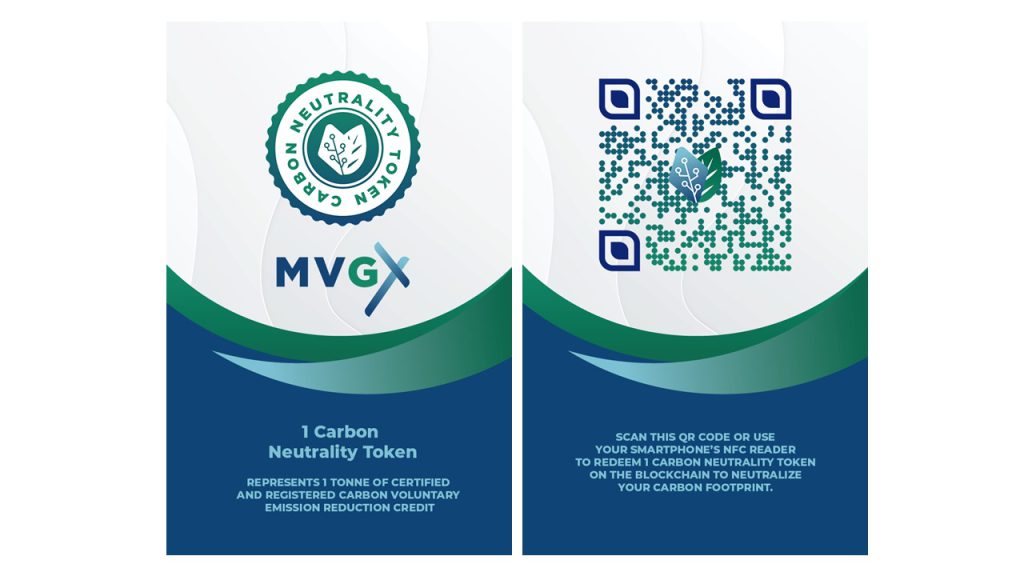 One of the major obstacles we face right now is the lack of credible tech infrastructure and uniform standards in the Global South. This is critical to ensuring a more interoperable carbon market while enhancing market confidence and safeguarding carbon sovereignty as a whole.

– Dr. Bo Bai, MVGX co-founder
This year, MVGX also announced the establishment of a new subsidiary, MVGX Tech, dedicated to Carbon Software-as-a-Service (SaaS) products and services as part of its flagship platform, Carbon Connect Suite. With its services, MVGX Tech aims to uphold uniform standards for carbon trading and pave the way for better integrity in the carbon markets.
Dr. Bai believes that providing support in these two areas – working with internationally-certified bodies to uphold carbon credit standards and using blockchain technology to bolster carbon trading infrastructure – is the key to rebuilding investor trust and helping countries and companies along their decarbonisation journeys.
Featured Image Credit: MVGX
Also Read: Carbon credits go commercial: URECA CFO sheds light on retail trading platform