In recent years, there has been a noticeable shift in Singaporean dietary preferences, with a growing number of individuals adopting plant-based diets.
A research survey by YouGov revealed that more than one-third of Singaporean consumers are actively reducing their meat consumption. This shift toward plant-based eating is not only beneficial for individual health, but also has a positive impact on the environment — this includes reduction of greenhouse gas emissions, water conservation, land preservation, and the mitigation of scarcity issues. 
As the demand for vegetarian and vegan options continues to increase, more businesses around the world are introducing unique plant-based food offerings. However, none quite compare to Love Handle, which stands as the first plant-based butcher not only in Singapore, but also in all of Asia.
At its core, Love Handle's business model is an integration of both food and technology. Each of the company's founders brings a wealth of experience from their respective industries, contributing to the diversity of skills and expertise within the company.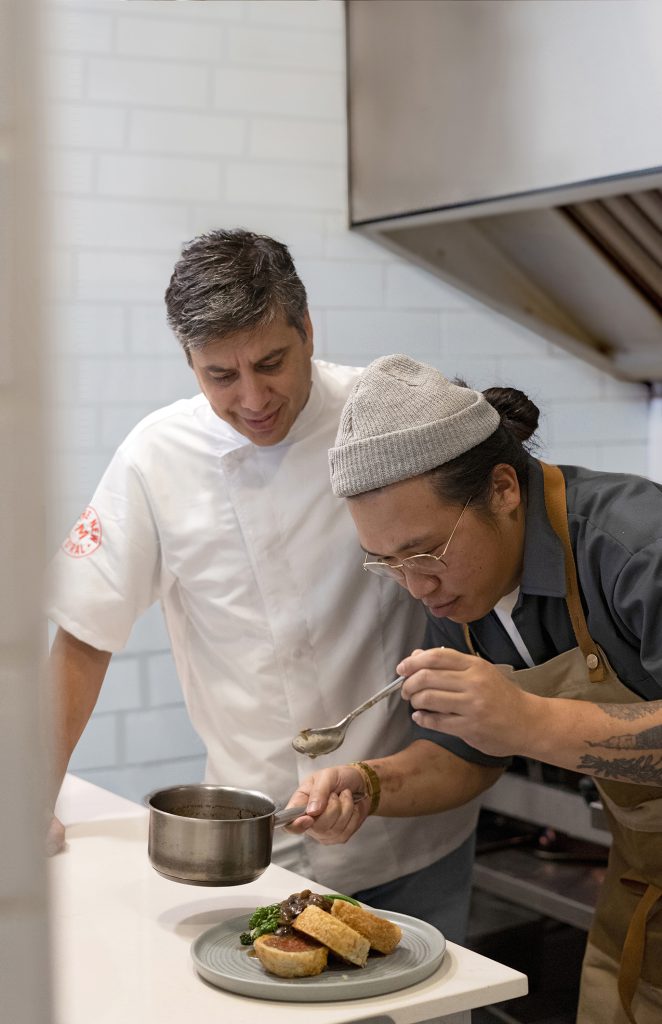 Addis Tan, who is the Chief Innovation Officer of Love Handle, has more than a decade of experience in the culinary industry, having worked as a chef in hotels including The Ritz-Carlton, as well as founding HRVST Bistro, which regrettably has since closed its doors.
Feline Gondokusumo is a serial entrepreneur and investor in the F&B and agriculture-food technology industry, which includes co-founding several Singaporean food brands such as Superlife Co.. Notably, Feline and Addis had previously collaborated at HRVST Bistro, and in addition to her role as co-founder at Love Handle, she also serves as the director.   
Meanwhile, Ken Kuguru, who is also Love Handle's Chief Executive Officer, has experience working in technology companies in Kenya, the United States, and China before making his mark in Singapore.
The trio decided to leverage their knowledge of the food and technology industries to address a gap in the market for delicious plant-based proteins, leading to the founding of Love Handle in 2020.
Defying expectations with plant-based butcher
Despite more Singaporeans adopting plant-based diets, more than half of the population still consider themselves as meat eaters. A common misconception that dissuades people from consuming plant-based proteins is the belief that they are not as delicious as their "original" meat counterparts.
Ken shared that Love Handle is on a mission to debunk this misconception, and their "meats and dairy" options are catered to meat lovers. He acknowledged that while there are plenty of vegan offerings in the market, both internationally and in Singapore, he stated that the business does not label their proteins as vegetarian or vegan to cast a wider net, regardless of dietary requirements.
We wanted to create something specifically for meat-lovers. We focus on [creating] delicious [and] decadent offerings that blow people's minds away, and we love it when people don't realise that the dish they just enjoyed was plant-based.

– Ken Kuguru, co-founder and CEO of Love Handle
Another driving force behind Love Handle's inception was the desire to make plant-based proteins more accessible to the Singaporean population. This spurred Ken and his team to change their concept from a burger joint to the opening of a dine-in butcher and deli at Ann Siang Hill in early 2022, which offered traditional soy proteins, as well as plant-based pastrami, calamari and beef rendang, that are made from jackfruit, konjac, and shitake mushrooms respectively.
Love Handle's unique concept and dishes quickly gained popularity among customers and even caught the attention of large businesses, including world-class animation and entertainment giant Disney. Love Handle had the opportunity of being the exclusive caterer for the launch of the Ms Marvel miniseries in Singapore.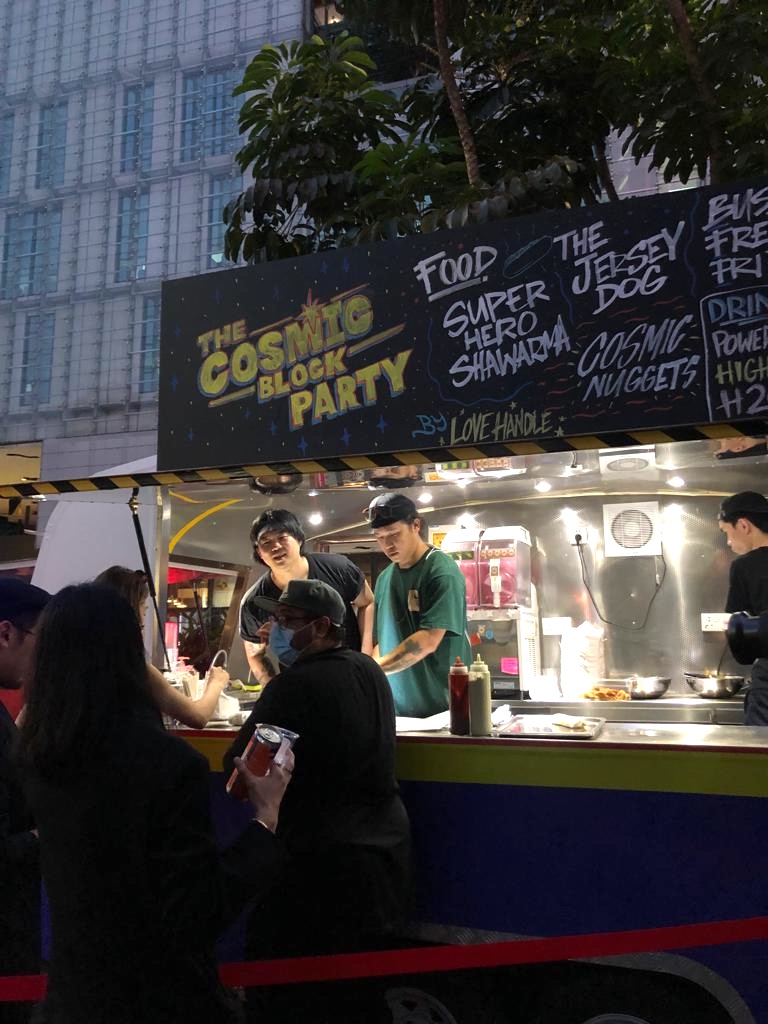 However, it is important to note that there has been a decline in the sales of vegan products. Plant-based protein brand Beyond Meat reported a nearly one-third decrease in quarterly sales, with a six per cent drop in sales in the United Kingdom (UK) due to rising living costs. Mega brands such as Oatly and Nestle have also pulled vegan products from sale in the UK.
With the hefty costs associated with manufacturing alternative proteins and a sluggish market, how does Love Handle ensure that they are producing quality products while ensuring the sustainability of the business?
Ken acknowledges that the production costs may be high, stating that Love Handle and their partners would periodically invest in "forward-pricing". This approach involves introducing quality products at subsidised prices and eventually, achieving economies of scale necessary to bring costs down to market competitive levels.
He added that several investors and government organisations have supported the business leading up to the launch and beyond, including the Economic Development Board in Singapore.
Staying innovative in creating alternative proteins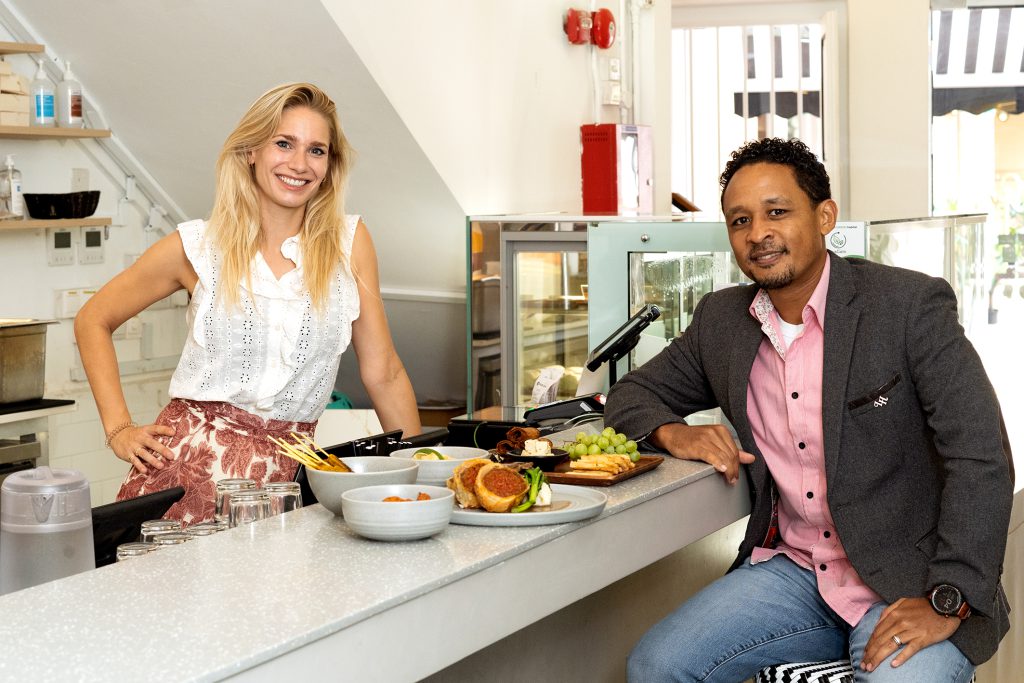 At the end of 2022, Love Handle announced their partnership with Dutch food-tech company Meatable, to create the world's first hybrid innovation centre named Future of Meat. Both companies will jointly invest US$6 million and aim for the centre to be opened by the end of this year.
Through this partnership, Ken hopes that both companies will be able to combine and share their knowledge to further innovate and create plant-based proteins for the mainstream market.
"Meatable is the world leader in cultivated pork. Love Handle Labs is the world's leader in plant-based application and development. Hence, it only makes sense that we come together to create the world's first hybrid meat innovation centre," said Ken.
To date, Love Handle and Meatable has held several tastings of hybrid pork products including sausages and pork belly, which are also the world first tastings approved by the Singapore Food Agency (SFA). Both companies are expecting to launch their joint products by early next year.
Ken shared that Love Handle will continue to support the production of alternative proteins, as they have partnered and supported other innovative businesses in the food tech space, ranging from cultivated meats, precision fermentation, and novel plant-based sectors.
Following the closure of its Ann Siang Hill outlet last September, Love Handle is currently building two new facilities: Love Handle Innovation Labs, which will be where new plant-based proteins and dairy products will be created, as well as a deli and butcher at Clarke Quay.
Looking ahead, Ken has also expressed his ambition for the business to penetrate international markets.
Love Handle Labs continues to be recognised as the leader in plant-based alternative proteins and in our next phase, we hope to be recognised as the world leader in cultivated and plant-based hybrid and blended meats and alternative proteins.

– Ken Kuguru, co-founder and CEO of Love Handle
---
Embark on your startup journey with MAS-regulated ANEXT Bank, one of Singapore's first digital banks for SMEs.
---
Featured Image Credit: Love Handle