Global coworking company WeWork is planning to file for a Chapter 11 bankruptcy in New Jersey as early as next week as the company grapples with hefty losses and a massive debt pile, according to sources cited by The Wall Street Journal (WSJ) on Tuesday (October 31).
Following the WSJ's report, the company's shares tumbled by 32 per cent in extended trading. They have fallen by roughly 96 per cent this year.
Earlier on Monday (October 30), WeWork reportedly entered into an agreement with creditors for the temporary postponement of payments for some of its debt, with the grace period nearing an end. As of June, it had a net long-term debt of US$2.9 billion and more than US$13 billion in long-term leases.
The SoftBank Group-backed company, which once reached a valuation of US$47 billion, has been in turmoil since its plans to go public in 2019 imploded following investors' scepticism over its business model of taking long-term leases and renting them for the short term and worries over its hefty losses. In 2018, the company lost almost US$2 billion on a US$1.8 billion revenue in 2018.
While WeWork finally managed to go public in 2021 at a much-reduced valuation, it has continued to lose money despite its major backer sinking tens of billions to support the company. Three months earlier, the company announced in its second quarter earnings release that it had "substantial debt" about its ability to continue its operations over the next year.
The company has also seen the departure of numerous top executives this year, including CEO Sandeep Mathrani.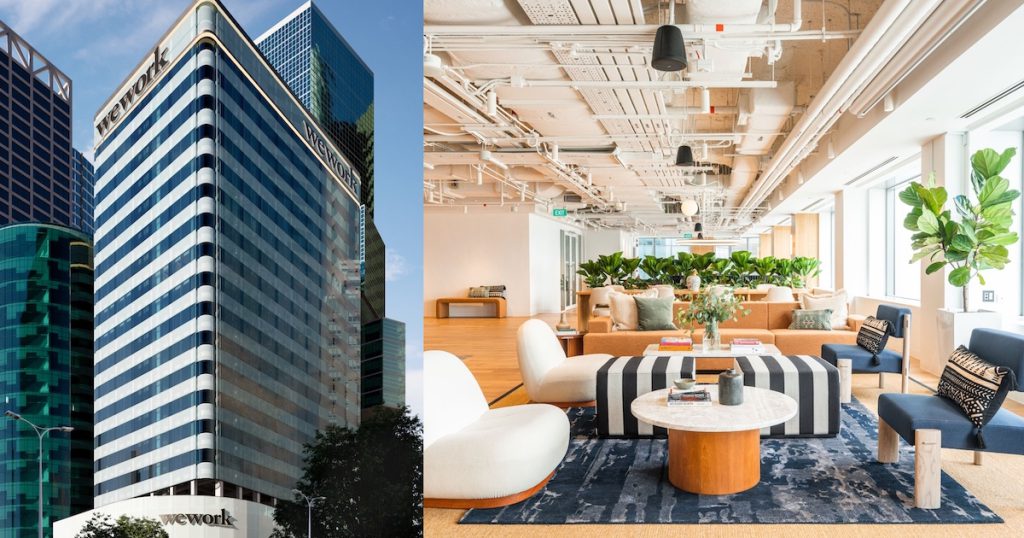 WeWork first entered into the Singapore market through their acquisition of homegrown coworking company Spacemob, where their first location, WeWork Beach Centre, was opened in December 2017.
The company currently operates 14 locations across Singapore, serving clients ranging from government agencies to MNCs and start-ups. This includes Open Government Products, a division of GovTech, which is housed at WeWork City House, Robinson Road, and Klook Singapore, which operates out of WeWork Raffles Place.
However, it's unclear how the coworking company's operations in the city-state will be affected by the bankruptcy.
Featured Image Credit: The New Yorker