Singaporean Buy-Now-Pay-Later (BPNL) startup Pace is in the process of liquidation, following their filling for a voluntary wind down of their business in August 2023.
According to a statutory declaration, they are unable to continue business operations "by reason of its liabilities".
At present, Pace has not issued an official media statement regarding this matter. However, their silence on the issue has led to a flurry of comments on various platforms, including their social media channels and App Stores. Many individuals have expressed their perplexity over the unavailability of the redemption service within the company's mobile app.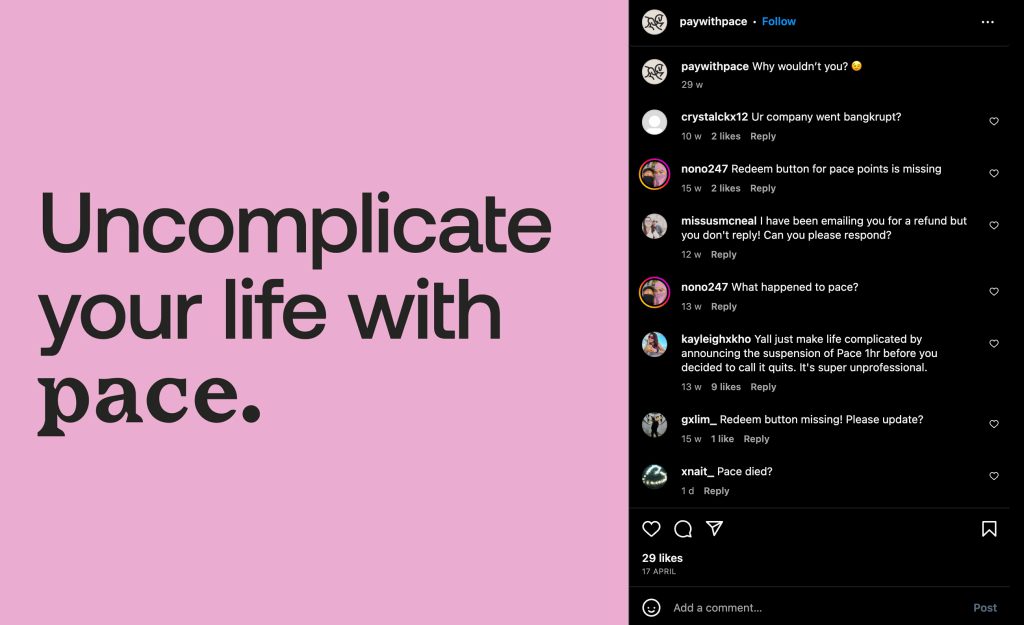 Looking Back at Pace's journey
Pace was first founded in 2021, where they offered an omnichannel platform to allow consumers to split their purchase bills into three equal interest-free payments over 60 days to encourage sustainable spending.
Previously, Pace had over 3,000 points of sale across the Southeast Asian region and raised US$40 million in Series A funding to support their expansion plans. Pace had also acquired Rely, another BNPL company in March 2022, as part of their expansion.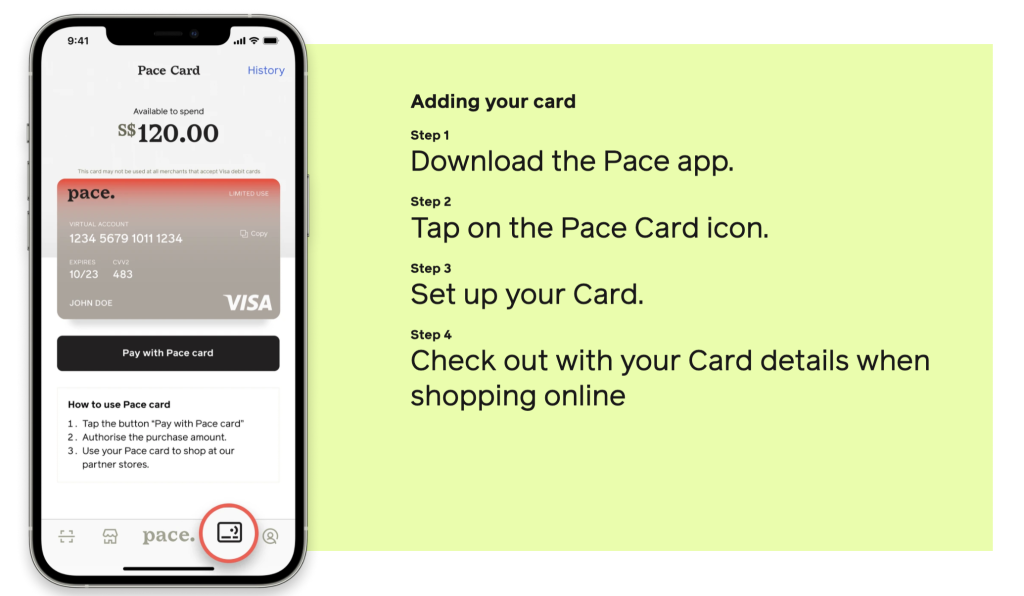 A month after the acquisition of Rely, Pace also launched their digital Pace Card, aiming to create a simpler and more secure online payment experience.
Despite their seemingly steady business growth, news of its abrupt business insolvency has shocked customers. The downfall of Pace serves as a stark reminder of the volatility and unpredictability inherent in the world of startups and the financial sector, where even the most promising ventures can, unfortunately, meet an untimely end.
Featured Image Credit: Pace