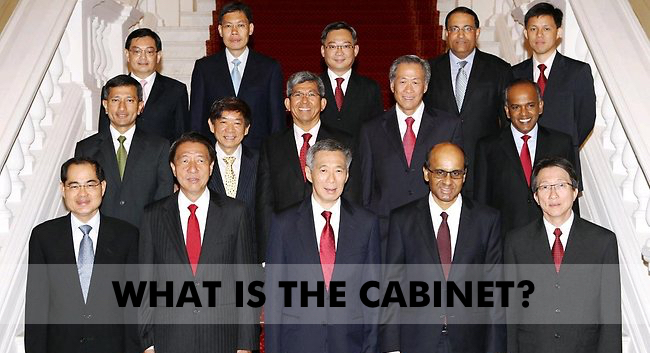 This article originally appeared on Vulcan Post. 
Now that election season is over, the campaign posters have been taken down, and life is (kinda) back to normal, what we can look forward to is the formation of the Cabinet (and the Hari Raya Haji holiday next week).
It's strange, but you'd be surprised at how little the average Singaporean knows about what the Cabinet actually is, much less how it operates or is put together — a quick check with family and friends confirmed this. So ahead of the unveiling of the new Cabinet — which is set to be announced in just under two weeks — here's a simplified, condensed version of what you need to know about the Cabinet.
What is the Cabinet?
The Cabinet is made up of elected Members of Parliament (which is why we were told repeatedly to vote wisely for the past two weeks). Together, they hold the following positions:
Prime Minister
Deputy Prime Ministers
Minister for Communications and Information
Minister for Culture, Community and Youth
Minister for Defence
Minister for Education
Minister for the Environment and Water Resources
Minister for Finance
Minister for Foreign Affairs
Minister for Health
Minister for Home Affairs
Minister for Law
Minister for Manpower
Minister for National Development
Minister for Social and Family Development
Minister for Trade and Industry
Minister for Transport
(Source: Parliament of Singapore)

Of course, Members of Parliament consist of more than just the ones that we elected. They include non-constituency and nominated Members as well, though these groups of MPs are not involved in the formation of the Cabinet.

According to the website of the Prime Minister's Office, "the Cabinet is responsible for all government policies and the day-to-day administration of the affairs of the state…and is collectively responsible to the Parliament."

[caption id="attachment_376031" align="aligncenter" width="702"]
Image Credit: TODAY[/caption]
How are Members of Cabinet selected?
To understand how the Cabinet is formed, it's first necessary to know that the Prime Minister is appointed by the President of Singapore. This decision is made based on one important factor (amongst others, presumably): the appointed Prime Minister is someone "who commands the confidence of the majority of the Members of Parliament."
Subsequently, the Prime Minister has the authority to advise the President regarding his appointment of other ministers from amongst the elected MPs. This means that the responsibility of forming the Cabinet lies largely on the shoulders of the President — which, incidentally, is also someone we take to the polls to decide.
Feeling powerful yet?
Also Read: This Is What Happens If You Don't Vote In Singapore
https://www.facebook.com/vulcanpost/posts/726246074185951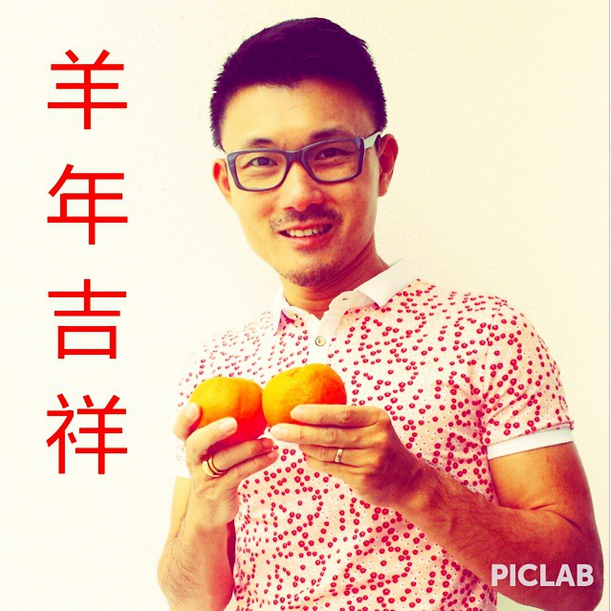 It's not everyday you get to chat with an MP and find out how he celebrates the Chinese New Year, so my phone call with MP Baey Yam Keng was such a delight to have. Over the phone, Mr Baey sounded a little tired, but in a cheerful voice, he was willing to share his stories and there was no fuss about me probing too much.

[caption id="attachment_176171" align="aligncenter" width="600"]
The Chinese New Year goodie kueh bangkit (Image Credit: www.soshiok.com)[/caption]
Keeping to a healthy diet even during CNY
Unlike many others who will sweep diet plans aside and throw themselves at the bountiful supply of food,  Mr Baey's pineapple tart intake is a pittance. At 45, he gyms regularly and keeps to a healthy diet even during the Chinese New Year. Being quite the fitness buff, he has even given up on his childhood favourite, kueh bangkit.
He struggled slightly to remember the name of his favourite kueh, but his description of "white colour" and "powdery" was sufficient for me to make an educated guess.
He said, "I like the [kueh bangkit's] milky taste, but as I get older now, I try to refrain from having too much of these types of food. But something that I still very much enjoy is the yu sheng (a.k.a. lo hei). Of course, it is now very commercialised, but I think it still has the loud spirit, and except for the sauces, it is actually quite healthy."
Healthy, healthy, and even more emphasis on health: it's no wonder MP Baey is ready to impress all the time, as he does through his charming Instagram selfies. Despite his active social media updates, though, the Tampines GRC MP once told Channel NewsAsia that he is an introverted person, and only the photos portray him otherwise.
And Mr Baey's Chinese New Year celebrations with his parents and in-laws are much simpler affairs than we'd have thought.
"For my family, we will go back to my parents' place for reunion dinner, my two younger brothers and I will go back with our families so it will be quite a big gathering. My mother will prepare steamboat, that's the tradition in my family," he elaborated.
CNY traditions
Mr Baey is also not one to believe in superstitions, as his parents are not extremely traditional either. But he does keep to the auspicious custom of wearing bright clothing to usher in the new year. Together with his family — which consists of his wife, his three children, and himself — they dress in colours like red, pink, purple, orange or yellow. (PAP supporters will be disappointed to know that white is not one of the top colours at all.)

[caption id="attachment_176472" align="aligncenter" width="611"]
Steamboats are a must-have during the Lunar New Year festive period (Image Credit: Mr Baey Yam Keng's Instagram)[/caption]

In addition, Mr Baey has been going to pray at the Tampines Chinese temple in recent years, even though he considers himself a freethinker. Guided and advised by grassroots leader Lim Kim Tiong — who is also an elder at the temple — Mr Baey will offer joss sticks to the respective deities.

Mr Baey related, "[Lim Kim Tiong] will tell me if I Fan Tai Sui or Chong Tai Sui and I will pray to the Tai Sui (Grand Duke Jupiter)… If you can ask for good fortune and blessings for the year, why not? I think it's also good to soak in the atmosphere with all the devotees there at the temple who are also asking for blessings for their families and for themselves."
A time for family
Since he stays away from buttery goodies, Mr Baey's favourite part of the Chinese New Year has got to be the gathering of friends and families. He admitted, almost sheepishly, that "for many of them, it's a once-a-year thing because other times we might not have the time to really get together."

He added, "As an MP now, there will be constituency, and other commitments during the Chinese New Year period, so it will not be as much focused on the family as before."

That said, for eight years now — since Mr Baey became a Member of Parliament in 2006 — he has been devoting an entire weekend to throwing receptions for different groups of friends and family, as well as grassroots leaders from Queenstown and Tampines.

He explained, "To me, it is the most important festival throughout the year. Maybe just because I'm a Chinese, it means something more to me than other festivals and also it's celebrated among my family and extended family. So it's something that we can all be part of, and of course there are traditions and practices that I've grown up with, so these are familiar to me and also something that I'm used to."

"Therefore, in a world with so many changes, something that is of tradition becomes very comforting for us to be able to continue doing so."

[caption id="attachment_176481" align="aligncenter" width="609"]
Lo Hei with the Teng Hai Clan Association during a CNY lunch (Image Credit: Mr Baey Yam Keng's Instagram)[/caption]

Mr Baey also recalled the seven years he spent in London due to academic and work commitments, when he would celebrate the Chinese New Year by blasting Chinese New Year songs in his London apartment and have reunion dinner with his flatmates.

"It's during those years that we will hold on to those traditions even more dearly… It's not the school holidays but we will make time to have reunion dinner among the flatmates, blast the songs, decorate the whole place — which are things that we don't do. I don't blast Chinese New Year songs in Singapore, but we were away from home and away from the buzz of the celebration, then you will miss those things and you will want to portray the side of the culture that we feel for," he shared.

"In Singapore, where it is not homogenous like Taiwan and China, we see how the different races celebrate their own festivals; when there's diversity there's also an urge to want to preserve that," he said, wishing that Chinese residents in Singapore will hold this festival as dear to their hearts as he does.

He continued, "I hope that the Chinese in Singapore would also treasure this festival; during this period to make time with their family and friends, and to take the chance to renew or build relationships and to enjoy the festive mood."

"And of course it will be a better year for each of us in our own ways," he chuckled, as he lauded the goat for its strong physique, "The goat is a very surefooted animal, it can climb mountains, and very steady, you know, on rocks. So hopefully, that will be a good inspiration for us to be strong, surefooted, and be confident in every step that we take."

Also Read: 8 Of The Worst Government Ads That Make Us Love Singapore