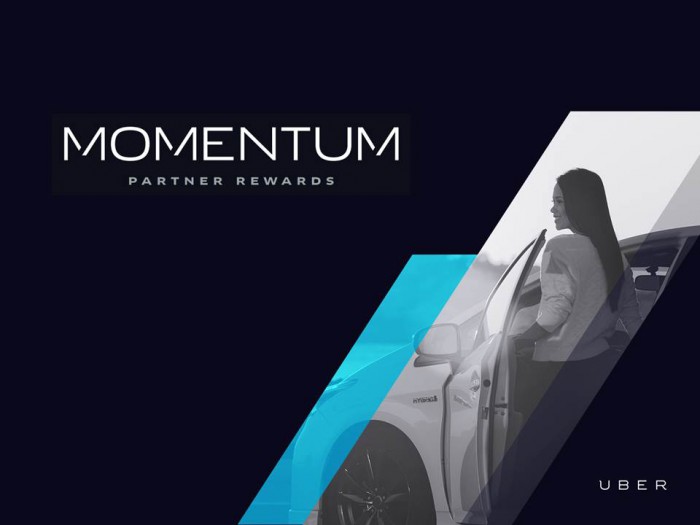 Uber is taking the tech world by storm. The app just turned 5 recently and this ride-sharing service has reached 311 cities with over 1 million partner drivers. The app was first launched in 2010 and it came to Malaysia in 2014.

The first time I tested Uber, I still remember vividly that a black coloured Proton Waja arrived on time to my home. The driver, Francis, was really polite—asking me if I liked the radio channel that he was tuned in to. The interior of the car was clean and well-kept.

Uber empowers individuals to become entrepreneurs in their own way by being partner drivers and earning money based on their drives; with the addition of having flexible working hours. For the past couple of months, I have spoken to some of the drivers and most of them are driving on a part-time basis; working in between their 9 to 5 jobs, or after working hours till midnight.

[caption id="attachment_17080" align="alignnone" width="690"]
Image Credit: Uber Kuala Lumpur[/caption]

Currently Uber is working on expanding its operation in Malaysia. That being said, they've decided to launch their loyalty program Momentum in Asia, starting with Malaysia. Momentum is a loyalty program for Uber partner drivers and it has been a success in both the US and UK.
#RideInTheFrontSeat With Uber
Momentum aims to be able to serve driver partners by lowering operating costs for driver partners; giving driver partners access to lifestyle rewards; upskilling the industry with academic opportunities; and creating a supportive community amongst drive partners. By being a driver partner, Uber ultimately wants Malaysians to take charge of their lives and their careers, and #rideinthefrontseat with them.

[caption id="attachment_280481" align="alignnone" width="702"]
Uber team with their Partner Drivers and their Momentum Rewards Partners at the launch of Momentum in Kuala Lumpur.[/caption]

Leon Fong, who runs operations for Uber in Malaysia said during the launch of Momentum, "Uber Malaysia is focused on creating economic value by providing desirable opportunities to all Malaysians and upskilling them so that they can move up the value chain. It's now in their hands to take charge of this opportunity, and truly drive in the front seat of their lives."

Starting from the 1st of July 2015, all Uber driver partners in Malaysia will have access to Phase One of the following rewards in the form of large discounts and cash vouchers, across participating outlets in Klang Valley, Johor Bahru and Penang. Driver partners will also be rewarded for exceptional performances via a badges program.

Also Read: Effective Immediately, There Will Be No More Minimum Fares For Your uberX Rides In KL!
Not In The Clear Yet, But Working Towards It
[caption id="attachment_281412" align="alignnone" width="700"]
JJ from Red FM, welcoming the guests to the launch of Momentum by Uber (Image Credit: Uber)[/caption]

Recently a group of taxi drivers gathered to protest against Uber and in response to this, Leon clarified to Vulcan Post that there's a misunderstanding with the way Uber operates. Here's what Leon has to say in regards to working with the government to ensure that Uber is a safe and legal option:
"We're a technology company and we use our technology to make it more convenient for riders to book rides, to make it easier for anyone who wants to offer their [partner driver] service. So we welcome both taxis and taxi operators to come and talk to us to find out more about how can they participate in this opportunity."
[caption id="attachment_280471" align="alignnone" width="702"]
iPhone or Android smartphone, and enter the code: UBERVULCAN!
Also Read: How Cheap Is UberX In Malaysia? "Insanely" Cheap.