Posting this might be a tad too early, but too bad, I'm the contributing writer, and you're not, so hohoho (Alright, actually, you can be one too. Just click here!).
Anyway, other than partying and getting under the mistletoe this December, here are five other things you might want to do for Christmas – or rather for the month of December:
1. Exercise. If you haven't been moving your body lately, time to get off that couch and move it. Swim, run, yoga, cycle, play soccer, basketball, baseball, netball, volleyball, badminton, tennis. Take a walk. Salsa if you like. Anything. Just move your body. Get high on Endorphine. Feel – the Adrenaline. Try to keep it outdoors, it's good to take a look at the trees, hear the birds and feel the sun on your skin. *Vitamin D for the win!* Go with mindful living for a while. Be zen for a while.
2. Try getting through 3rd December with S$5. "According to the Department of Statistics, 105,000 families in Singapore are earning on average $1,500 or less per month. After paying utilities, schooling, housing rental or loan instalments and medicals, they are left with about $5 a day for food and transport per family member." Pledge with the SG Cares to participate in the $5 Challenge, or if it is too much to bear, make it a challenge among you and your friends to get through with S$10.
Just thinking about getting two meals with $5 is killing me, much less transport. Learn to appreciate what you have.
3. Now that you've learnt how tough it is to survive a day with S$5, be charitable, you can afford it. Give time. Volunteer at an orphanage, volunteer at a run for a good cause (see SG Cares), get stickers from the boy who tries to earn his keep by selling them at Raffles place MRT station (exit J, correct me if I'm wrong) or simply just share your umbrella with a stranger on a rainy day.
If you can't give time, it's alright – give money then. S$12 contributes a share of a new water supply system for a school in Burma (or Myanmar if you like) at World Vision Singapore and S$10 would bring a stocking full of goodies to a child in Singapore at MINDS.
For once, just have some faith in humanity – I know it's hard sometimes – but just have a little bit of faith and don't doubt if your money will be used where it should be.
DISCLAIMER: I have nothing to do with World Vision Singapore or MINDS, I'm merely a kind donor. #iknowwhatyouarethinking #stopdoubting #iftheydefraudmetheywillgetit #alrightitrytohavefaith
4. Try something new, go on a date at the Forest Adventure at Bedok Reservoir Park. I confess, this is something I want to do, and have yet to do. Quoting the website, the Grand Course at Forest Adventure has "34 different obstacles for you to tackle including bridges, trapezes, logs, a leap of faith and 4 giant zip lines flying over the reservoir." As long as you are above 1.4m tall, 18 years of age and is willing to wear a helmet and sports shoes, you can spend approximately 2.5 hours conquering all these obstacles, and swing around like Tarzan and Jane.
Or if you want it to be a slightly more tropical Christmas outing for the family, Voila! There's the kids' course for your young nieces, nephews and kids as well. (Note that kids need to be between 1.1m and 1.45m tall to go on the kids' course.)
So, I just need a Tarzan, any takers for Jane? And of course, Tarzan must be willing to pay for Jane.
5.  Make a meal from scratch, or not from scratch. Getting into the motion of preparing and cooking a meal is therapeutic and comforting. Cook for someone you love and want to show your love this Christmas, people like your parents, your siblings, your boyfriend/girlfriend, your friends – people whom you took for granted and who you know will always be there for you, despite it all.
If you are a beginner, you probably won't go too wrong with mashed potatoes, chicken drumsticks and boiled carrots and broccoli. Or if you are up to it, you can mess up the kitchen with a Christmas day brunch. Or if you prefer Asian cuisines, see here, here and here.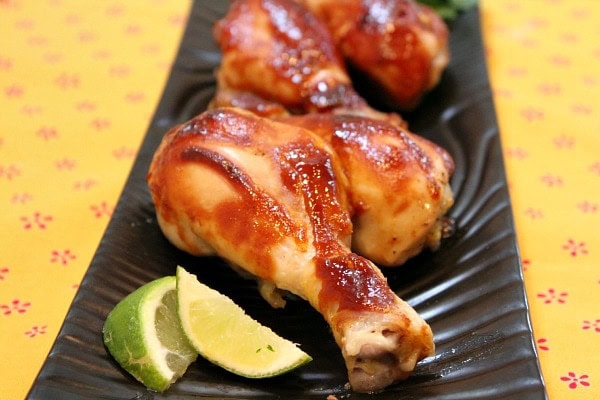 Finally, if the one you love is your adorable niece, nephew or your kid, give them a treat by taking a leaf from Lee Samantha! Just drop by her blog on eatzy bitzy and you will see many step-by-step recipes showing you how to make these good-looking meals with simple tools like scissors, drinking straws, toothpick, cling wraps and mayonnaise (yes, mayo is a tool. wohoho). Or better yet, make it with the kids!
And don't say cooking's only for girls, so many of the top chefs are men.
Alright, I'm drooling after looking at all these food. So, other than partying, dining and getting drunk, let me know if these five other activities contributed to the merriment of your Christmas. Have a good one.
Roger and out.