In the first quarter of the year, iPrice, an online shopping aggregator, found that Singapore is in first place for the size of our shopping carts in 2017.
iPrice's Map of E-commerce for Singapore showed Qoo10, Lazada, and ezbuy taking the top three spots, respectively, for the most monthly website visits on average in the fourth quarter of 2017.
They were followed by eBay, Zalora, and Shopee.
Six months into 2018 and things are looking rather different on the leaderboard.
What do these changes mean for e-commerce in Singapore and in the Southeast Asian (SEA) region?
Shopee Steals 3rd Place From ezbuy
Despite raising US$17.6 million in May this year in a Pre-Series C round, ezbuy loses its third position to another Singapore-based e-commerce platform, Shopee.
ezbuy now has more than three million users and 10,000 sellers across six markets since they started out as 65daigou in 2010, a buy-for-me service for Singaporeans to get Chinese goods, according to co-founder Wendy Liu.
It now rests at fourth place with 1.71 million average monthly web visits, while Shopee rakes in 1.81 million according to SimilarWeb, the report stated.
Up till Q1 2018, Shopee maintained at sixth position.
Shopee surpassed the previous three merchants in just three months and it's the only merchant that have done this ever since the Map of E-commerce was launched in Q3 2017 for Singapore, the report noted.
The report also added that Shopee launched its China Marketplace feature in March 2018 after the company found through a survey that more than 60% of Singaporeans buy products from China at least once a month.
Its parent company, Sea, formerly known as Garena, raised S$780 million in June and plans to use the funds to "continue to capture the significant growth opportunity" especially in the e-commerce sector "where Shopee is already a regional leader".
iPrice reckons these could be the reasons for its "rapid growth in the ranking on the list".
Even though Qoo10 and Lazada have maintained their top spots, their average monthly web visits fell by 30.7% and 39.7% respectively between Q4 2017 to Q2 2018.
Beauty And Fashion Reign On Instagram
Local fashion label Love, Bonito's reign for the highest number of Instagram followers lasted only three months, from Q3 to Q4 2017, before it was taken down by Althea, a Korea-based beauty e-commerce platform.
In six months, Althea experienced a 13.8% growth while Love, Bonito grew 7.2%, their difference widening with each quarter.
A quick comparison between these two Instagram profiles show a stark difference in engagement rates as well.
Althea receives significantly more comments and their posts tend to have a higher number of 'likes' than Love, Bonito.
Aesthetics aside, the beauty e-commerce platform seems to have an active and engaging community manager as compared to Love, Bonito.
On top of that, Althea has a more emotive call-to-action in its posts, which I think are responsible for its dominance over Love, Bonito.
E-commerce Prediction For The Next Half Of 2018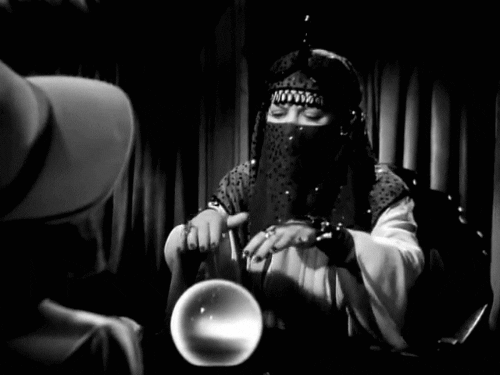 A report by Google and Temasek Holdings last year stated that Gross Merchandise Value (GMV) of SEA's e-commerce sales would reach US$10.9 billion in 2017.
It noted that "[leading] players such as Lazada, Shopee… have provided scalable, readily accessible platforms on which SMB retail players can transact online and reach new consumers".
The report expects GMV of SEA's e-commerce sales to reach US$88.1 billion in 2025.
Last year, BMI Research's study predicted Singapore's e-commerce sales to reach S$10 billion (US$7.4 billion) in 2020.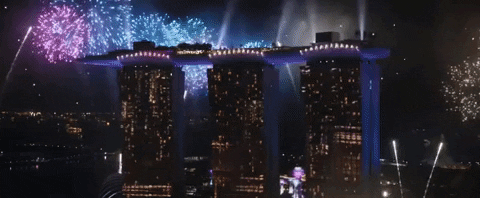 iPrice forecasts stiffer competition in the e-commerce industry in the next six months as players vie for a larger market share in Singapore.
In a study done by Maybank Kim Eng Research in February showed Singapore's online share of total retail sales at 5.4%, followed by Malaysia at 2.7%.
Singapore was the highest among SEA's top five economies, and e-commerce companies have been quick to ride on that.
Qoo10, who's currently leading on iPrice's leaderboard, has set its eyes on growing the Singapore market aggressively.
After eBay acquired Qoo10 Japan for US$573 million earlier this year, Cho Hyun Wook, Qoo10 Singapore's country manager told The Business Times this:
We are much more ready in terms of cash, and our focus will also be only one – Singapore.
He later added that Qoo10 will spend 80% of its budget on the Singapore market after the sale.
As for Shopee, who made it to the top three in Q2, had begun charging a 1% transaction fee for every successful order in Singapore from 1 August this year.
Shopee has also partnered with Sim Lim Square and Apple Premium Reseller EpiCentre to let customers shop online for their electronic needs, and have them delivered to their homes.
Alibaba-backed Lazada announced early August that they have removed its 1% to 7% commission fees for Singapore sellers.
This is to lower the barrier to entry for local businesses looking to enter the e-commerce space and lowering the cost of doing business on the platform.
They also introduced a variety of tools to help sellers get more traction on their platform such as Seller Picks and Business Advisor.
Lazada has also received an additional US$2 billion from Alibaba to amp up its game in the region.
Mr Alexis Lanternier, CEO of Lazada Singapore, said, "We aren't too concerned about what the competition is doing, because we are going to crush them."
It seems like Lazada might be able to close the gap between them and Qoo10, based on how much money will be invested into the market.
Shopee has only narrowly made it into the top three and it may take a while to get anywhere near the two mega marketplaces, but in its defence, it's only been around since 2015.
Qoo10 and ezbuy were both established in 2010, and Lazada was founded in 2012.
All in all, e-commerce in Singapore continues to grow as it is seen as a low-cost method for aspiring entrepreneurs to start up or for businesses to scale up.
Perhaps a big part of why the region's e-commerce industry is facing a boom is because e-commerce service providers like Shopify, Shopmatic, and Ekkbaz are helping SMEs to flourish.
But hey, don't take our word for it, tell us which of these platforms do you visit the most often?
Featured Image Credit: Vulcan Post