With Singapore's emergence as a crypto hub, the country has been quick to adapt to new developments in blockchain technology. The most recent trend which local companies have been welcoming is that of NFTs.
Over the course of 2021, the NFT space has grown into a multi-billion dollar industry and by the looks of things, there's a lot more to come.
Although they've mostly been used in digital art up till now, NFTs host an array of opportunities across industries, with potential use cases ranging from supply chain management to social media AR filters.
Although consumers still remain skeptical — with Singapore's NFT adoption rate trailing well behind the global average — brands and startups are doing their best to secure an early mover's advantage.
Here are nine companies which are steadily working to make NFTs a part of our everyday lives.
1. Love, Bonito
Homegrown fashion brand Love, Bonito teamed up with Singaporean visual artist Kristal Melson for its first ever NFT launch.
Titled Tiger Bloom, the artwork follows the brand's theme of journeying with women. Melson created the design based on the idea of female empowerment, showcasing a balance of being both, feminine and fierce.
10 copies of Tiger Bloom were put up for sale on NFT marketplace OpenSea on January 14. They were all sold out in just over four hours, for a price of 0.08ETH (~S$331) each. A single user bought up five of the copies and has now relisted them for 2ETH each.
Love, Bonito has committed to donating a portion of the sales proceeds to charity. This launch collection was part of a Singapore Art Week project titled Creative Intersections: In The Year of the Tiger. Its inclusion serves as testament to how NFTs are establishing their place in Singapore's art and retail scene.
2. mm2 Asia
One of Singapore's largest entertainment companies, mm2 Asia, is making a foray into NFTs as well. Earlier this month, it announced plans to launch its very own NFT marketplace Metaviva.
Metaviva will operate across multiple blockchains — a functionality not seen in most popular NFT marketplaces such as OpenSea and Magic Eden. This might give the platform a slight edge coming into the game.
However, that's not to say there won't be any competition. Singapore-based platforms such as Rarible and Brytehall have already started minting NFTs and staking their claim on the local market.
On Metaviva, consumers will be able to buy a range of NFTs, including artworks, audio-visual footage, and merchandise. Actual props from movies and television shows will be up for sale too.
With a wide range of film and television IPs in its portfolio, mm2 Asia might be able to bring some of Southeast Asia's most beloved entertainment content into the world of NFTs.
3. republiqe
Republiqe launched in 2020 as the world's first digital-only fashion brand. The brand advocates for sustainability and ethical production in the fashion industry.
Republiqe's digital garments serve as an alternative to buying clothes which might only get used once — to show off on social media or for a photo opportunity — and thrown away.
It was a no-brainer for the brand to jump on the NFT trend last year. In April and May 2021, Republiqe launched an exclusive collection of garments as NFTs. The winning bidders all sent in photos and had the garments e-tailored onto themselves.
Such one-of-one digital fashion pieces might become more prevalent as traditional brands start buying into the concept. Luxury fashion houses such as Gucci, Balenciaga, and Balmain were all found venturing into the metaverse in 2021.
4. Mighty Jaxx
Design studio Mighty Jaxx has worked with global brands such as Cartoon Network, Warner Brothers, DC Comics, and Looney Tunes to produce collectibles of their beloved characters.
The studio's plans to enter the NFT space emerged all the way back in 2019, when it raised US$2.15 million for a 'blockchain powered platform'. Since then, the platform has been named MightyVerse and raised a total of US$14.8 million.
MightyVerse will use NFT technology to verify the authenticity of physical collectibles — a market which is worth over US$500 billion today.
Those who visited Right Click + Save, Singapore's first large-scale NFT exhibition, were able to see this technology in action. On display, was a figurine called Doge To The Moon: Boss Edition. It was up for sale for 500,000 Dogecoin (~US$125,000 at the time).
The figurine came embedded with cryptographic information. Upon scanning this, the owner would be able to access and trade NFT counterpart of the collectible. Through this, any future buyers can also verify that their purchase isn't a fake.
5. Chain Debrief
It has been an eventful start to the year for Singapore-based media platform Chain Debrief.
On January 4, the publication announced that it had raised US$900,000 in its seed funding round. Using these funds, it plans to build products which help users understand the crypto space better.
One such product is Pulse, a dashboard which tracks the activities of decentralised apps across blockchains. Chain Debrief will offer exclusive access to Pulse to some of its users, and among those will be the holders of its upcoming NFT collection Enlightened Rats.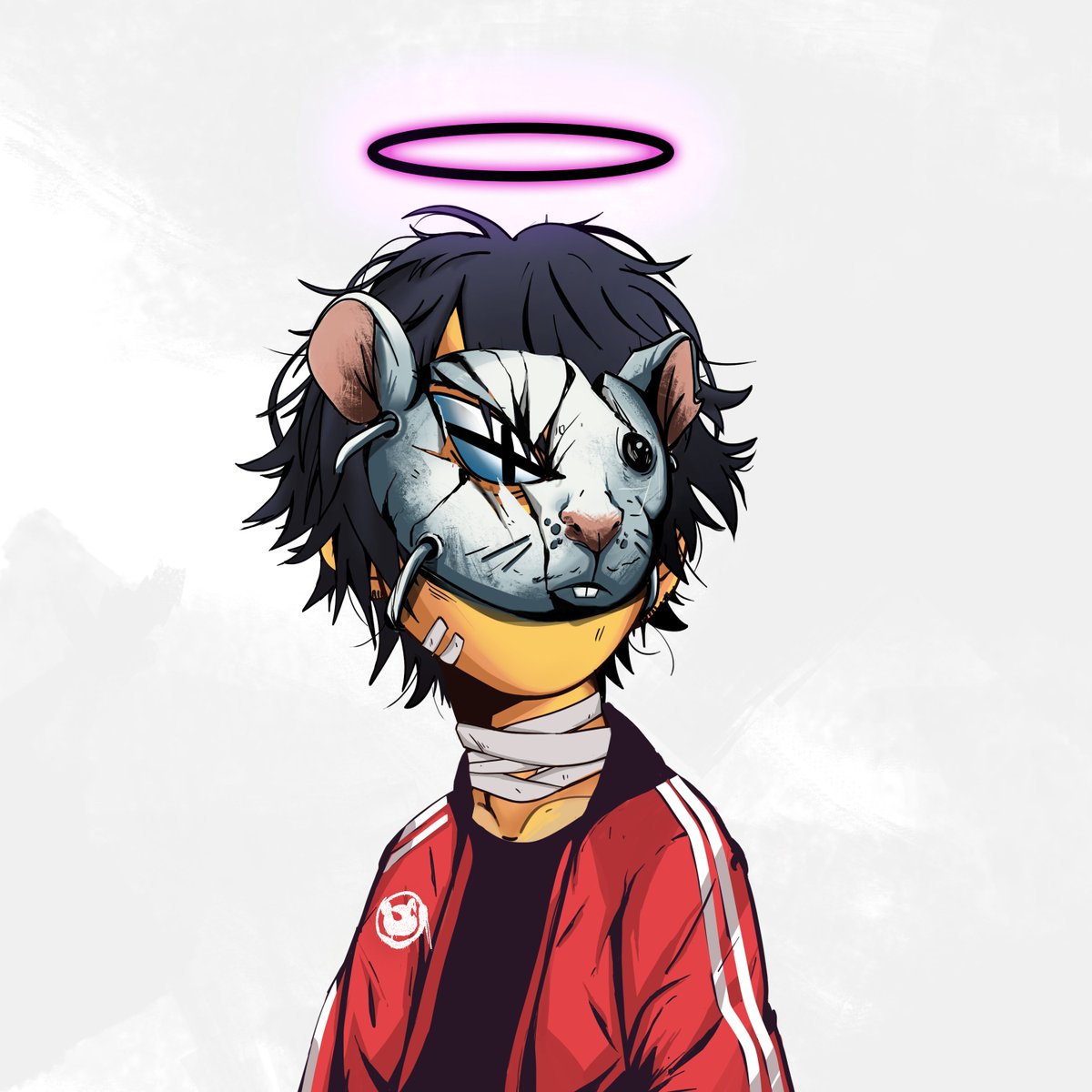 Featuring 888 unique NFTs, Enlightened Rats presents its take on the societal rat race wherein people are forced to compete for money, power, and status. The Chain Debrief team believes that crypto offers alternative paths through which individuals can exit this struggle and lead more fulfilling lives.
6. Alethea AI
A Singapore-based company which is already disrupting the NFT industry as we know it, Alethea AI is developing technology for the creation of intelligent NFTs (iNFTs).
These NFTs will be interactive and intelligent. Through AI training, they'll be able to answer queries and engage in conversations with their owners.
Alethea AI has created its own metaverse, Noah's Ark, as a place of inhabitance for iNFTs. The company released its first collection, titled 'The Revenants', last year. It comprises animations of 100 renowned historical personalities, pulled together by the idea that they may be reborn in the metaverse.
Subsequently, Alethea AI released personality pods — an essential component of iNFTs, which would grant The Revenants their own unique personality.
These pods act as the soul of each NFT, harbouring traits of emotion and intelligence. They're designed to evolve over time, allowing iNFTs to perform increasingly complex functions such as writing poetry and playing games.
Users have the ability to train iNFTs themselves as well. They may engage in virtual debates with their Revenants, allowing them to build up their knowledge base and participate in more meaningful conversations.
7. Vividthree
Vividthree has been a leading player in Singapore's visual FX scene for almost two decades now. The graphics company was early to take on virtual reality, and is doing the same with NFTs.
Almost a quarter of NFT sales in 2021 were linked to gaming. The top games generated millions in revenue and their most active users earned up to four figures a month, simply by playing. Through an investment in emerging NFT startup GammaR, Vividthree hopes to explore the use of NFT technology in this industry.
GammaR will leverage on the rise of blockchain games coming into 2022. The startup company plans to work with indie developers to integrate NFTs and blockchain technology into their games.
Vividthree believes that this will be a way to source gaming IPs and tap into new revenue streams beyond digital content production.
8. BuzzAR
Founded in 2018, BuzzAR was created to provide augmented reality solutions for retail and commerce businesses in Singapore. Since then, the brand has transitioned to being a metaverse startup.
Leveraging on blockchain technology, BuzzAR is bringing create-to-earn capabilities to its photo editing software, HappyToon, later this year. HappyToon uses AI technology to turn static image in animated avatars and memes. Soon, users will be able to turn these edits into NFTs using BuzzAR's upcoming platform CryptoToon.
CryptoToon explores the application of crypto technology in social media — a space where it hasn't yet found mass appeal. Through such a venture, users could potentially get paid for the type of content they usually post on platforms such as Instagram and Facebook.
9. Imaginary Ones
Imaginary Ones is an upcoming NFT project created by Clement Chia and David Lee. The pair are the co-founders of motion graphics company Offset SG.
Characterised by stunning animated visuals, Imaginary Ones aims to spread good vibes throughout the metaverse. Sneak peeks of the project have shown depictions of pop culture figures such as Batman and Daft Punk, with bodies made out of balloons.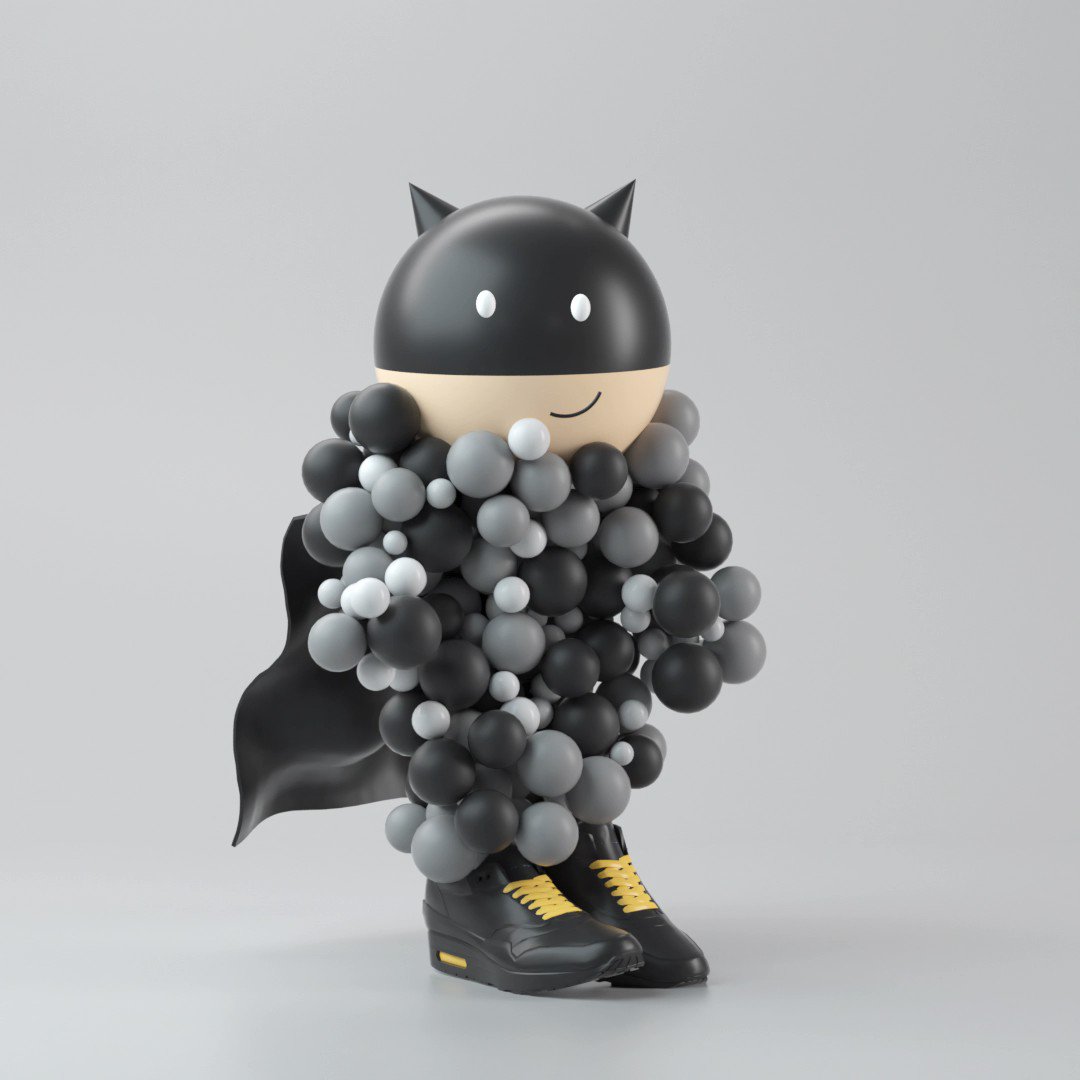 Upon the launch of its Twitter account on January 12, the project gained 24,000 followers within the first 24 hours. Since then, the follower count has surpassed 60,000.
Even though it remains largely under wraps, several crypto influencers have included Imaginary Ones in their list of most promising NFT projects.
Much like Vividthree, this is yet another example of the crypto world presenting new opportunities for those in creative fields.
Why is all of this a big deal?
Through the efforts of these companies, NFTs are making their way into the real world. They're no longer just an internet phenomenon.
In fact, more and more use cases are coming to light and NFTs are starting to disrupt existing industries as a result of them.
In due time, social media platforms could have their own sustainable economies and your Amazon packages might be trackable on the blockchain. Even if it isn't readily apparent yet, NFTs are starting to gain legitimacy and they're only going to become more prevalent in the future.
---
Shop and support the best homegrown brands on VP Label now:
Featured Image Credit: Love, Bonito / Vulcan Post / BuzzAR via Medium / Chain Debrief
Also Read: From toasted bread .jpegs to multi-million dollar art sales: Recapping the NFT rise in S'pore