Although Singaporeans are free to invest in cryptocurrency, the Monetary Authority of Singapore (MAS) has often discouraged its use as an investment tool. In line with this stance, MAS recently issued guidelines to prevent cryptocurrency service providers from advertising to the general public.
These firms are not allowed to advertise in public areas or engage third-parties such as social media influencers to promote crypto services in Singapore. Instead, they can only market or advertise on their own corporate websites, mobile applications or official social media accounts.
It remains unclear whether these guidelines come with legal implications for those who disobey them, but it has since become necessary for crypto exchanges to adapt their marketing strategies in response.
Most notably, the new guidelines have forced the closure of crypto ATMs here. Singapore was the first country in Asia where these were introduced, almost eight years ago. Leading operators Daenerys & Co and Deodi were both caught off-guard by the news and told Reuters that it came as a surprise.
What do crypto exchanges feel about this new guideline?
Exchanges such as Crypto.com and Coinbase have both invested heavily in physical advertising in Singapore. The former is also a sponsor of Formula 1, which is set to return to the city this October.
In an interview with Vulcan Post, some crypto exchanges expressed that these guidelines were bound to take form.
The recent regulations are not unexpected given that interest in the crypto markets, both at an institutional and retail level, has grown rapidly over the past year. In fact, we foresee that over the next few months, there is likely to be further refinement of the regulatory frameworks that govern the crypto industry.

– Coinhako CEO Yusho Liu
Coinhako is one of five firms in Singapore that has obtained a license to offer digital payment token (DPT) services. As such, Liu adds, "Coinhako remains fully prepared and committed to working closely with its regulators and meeting its regulatory obligations."
Over 170 firms applied for the DPT license last year, many of which continue to operate under exemption while their applications are being reviewed.
In response to the DPT license requirements, Huobi Global has halted services to Singaporean users. The firm announced that it would have to include Singapore as a restricted jurisdiction to comply with the laws.
Since then, Huobi Singapore has been set up as a separate entity to provide DPT services in the country.
"Huobi Singapore is already compliant with MAS' guidelines regarding the provision of DPT services to the public," says CEO Edward Chen. "We presently allow only corporate users to register for an account, on an invite-only basis. We also do not engage in above-the-line marketing activities."
Are these guidelines necessary?
The rationale behind MAS' guidelines is to prevent thoughtless trading. The authority has often come out in favour of blockchain technology, however, its potential must be weighed against the risk to people's financial security.
Since crypto can be a highly risky investment, it's not suitable for everyone. Investors, at a minimum, should do their due diligence and understand the playing field.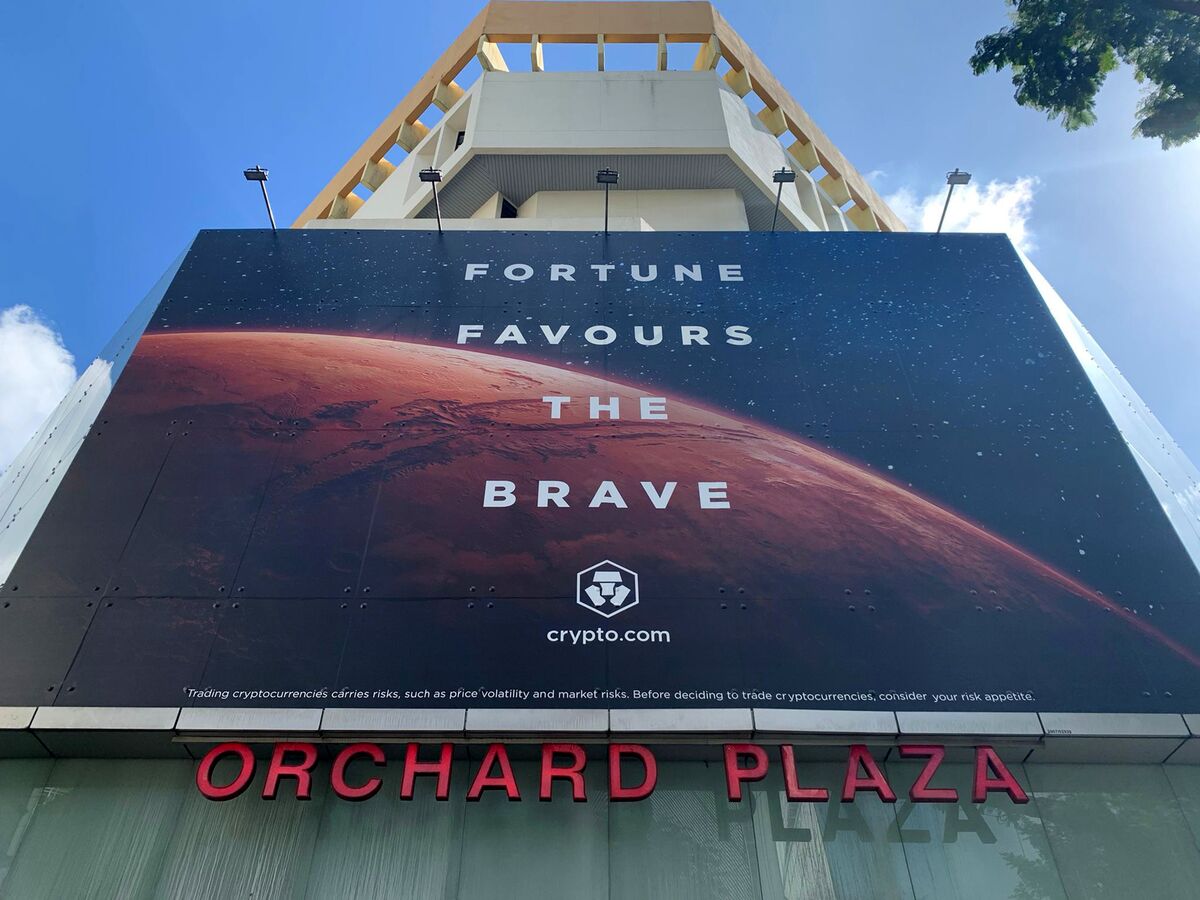 By preventing crypto exchanges from advertising their services, MAS is increasing the barrier to entry. People will no longer be convinced to invest in Bitcoin because they saw a poster on the MRT. They'll have to do their own research which, in itself, will help them make smarter decisions.
This is a compromise which safeguards the general public without restricting the core operations of crypto companies.
Should alternative measures have been considered?
Although MAS has considered the interests of both blockchain companies and the general public, perhaps the compromise leans against the former.
Removing crypto exchanges from the public eye directly affects their ability to attract customers, and in turn, their bottom line. This is also a step away from the integration of blockchain technology into everyday life.
If MAS is to encourage blockchain-based innovations in Singapore, it's inadvisable to blindside companies — such as the crypto ATM operators — with restrictive guidelines.
"It would have been better if the industry was consulted," Mr Chia Hock Lai, co-chairman of the Blockchain Association Singapore, told Channel News Asia.
By doing so, companies might've taken it upon themselves to set higher standards for consumer protection. For example, Huobi Singapore already has measures in place to make consumers aware of risks.
As such, we ensure that users are cognisant of the involved risks. This includes proactively providing users with risk warnings when they register for a Huobi Singapore account. These warnings flag the potential risks involved in trading DPTs (such as volatility) and advise customers not to transact in DPTs if they are not familiar with the token or technology.

– Edward Chen, CEO of Huobi Singapore
Mandating such warnings might have been a more favourable compromise than banning the advertisement of DPT services. This way, the general public would still have an entry point to blockchain technology. They'd be able to discover and learn about new innovations while also being aware of the risks that come with investing in them.
Is Singapore still a crypto hub?
In my opinion, MAS' approach is only helping bolster Singapore's status as a crypto hub. Over the past year, we've seen countries such as China, India, Russia instate or consider blanket bans. On the other hand, Singapore's regulations display a nuanced understanding of the playing field.
Everyone might not view the DPT advertisement ban as a fair compromise, however, there are plenty of countries around the world which aren't looking to compromise at all.
With that in mind, Singapore remains an ideal place for blockchain companies to set up shop. They can do so with the knowledge that their interests are being considered in policy-making.
"As a financial hub with a track record for progressive policies, Singapore has always shown strong support for technological innovation. This makes it well-placed to be the region's crypto hub," says Chen.
---
Join in us supporting the best homegrown brands. Shop now on VP Label:
Featured Image Credit: Reddit user /u/Minereon