As if Google's problems with artificial intelligence (AI) were not enough, its hasty attempt at playing catch up with OpenAI and Microsoft ended up costing the company US$100 billion in market capitalisation a day after announcement of its Bard AI, meant to compete with ChatGPT.
Turns out that Google's engineers were so sure of its product that they forgot to fact-check it before tweeting out a promotional GIF, showing the bot explaining James Webb Space Telescope's discoveries as if it would to a nine-year-old.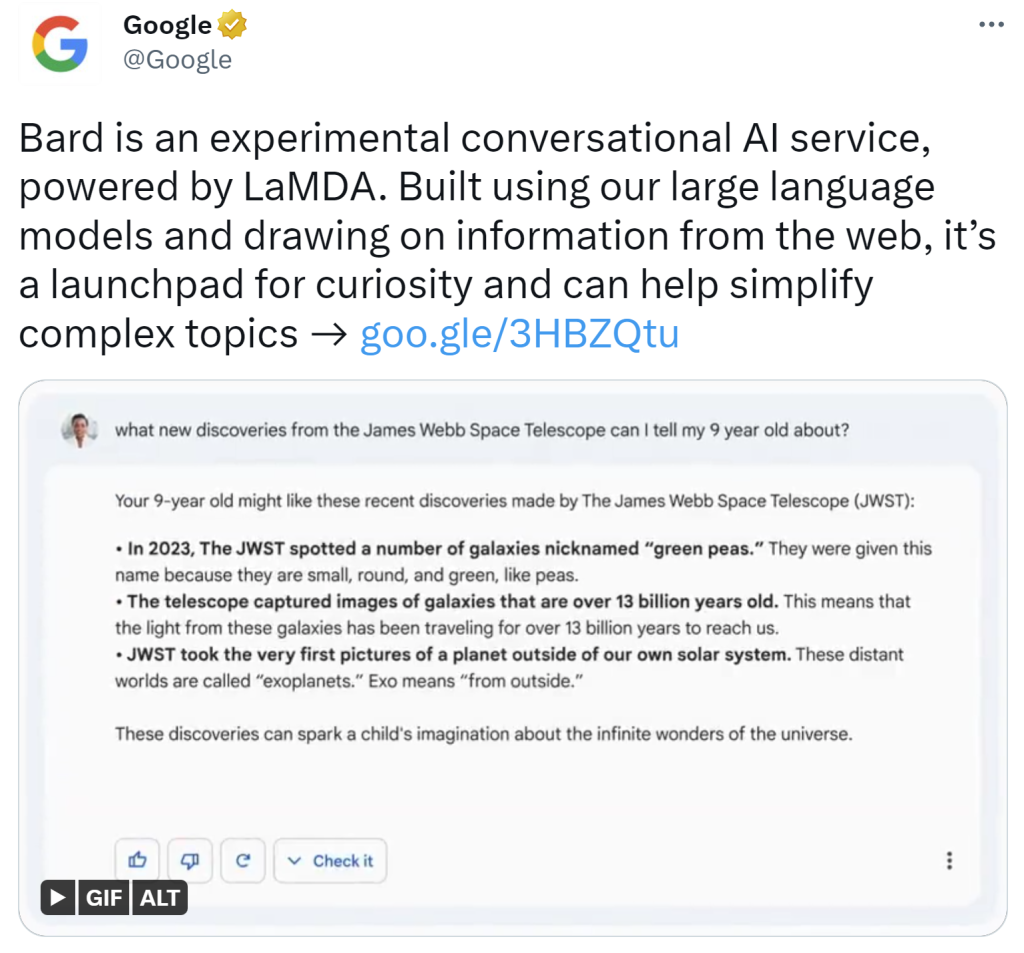 Eagle-eyed followers spotted that the bot claimed JWST took the very first pictures of an exoplanet outside of our own solar system — while the credit should have gone to European Southern Observatory's Very Large Telescope, which it did… nearly 20 years ago, back in 2004!
The only thing left for Google was to bow heads in shame and do some sheepish damage control:
"This highlights the importance of a rigorous testing process, something that we're kicking off this week with our Trusted Tester program," a Google spokesperson told CNN in a statement Wednesday about the factual error. "We'll combine external feedback with our own internal testing to make sure Bard's responses meet a high bar for quality, safety and groundedness in real-world information."
It's not something that inspires confidence, particularly as Microsoft launched a mightily impressive AI assistant for its browser Edge, alongside the awaited chat inside Bing, which works on an enhanced, updated ChatGPT language model by OpenAI.
Not only can it answer your questions, help you compile information from multiple sources, summarise documents you're viewing in different formats, write messages, articles and emails — but it does it all without you having to ever browse away from what you're doing.
That's quite a way ahead of Google, which — as we can see — can't yet trust its own product, let alone deploy it to millions of users.
Overall, its entire announcement certainly did not reassure investors that the company actually knows what it's doing and, subsequently, the stock collapsed by over seven per cent in Wednesday's trading.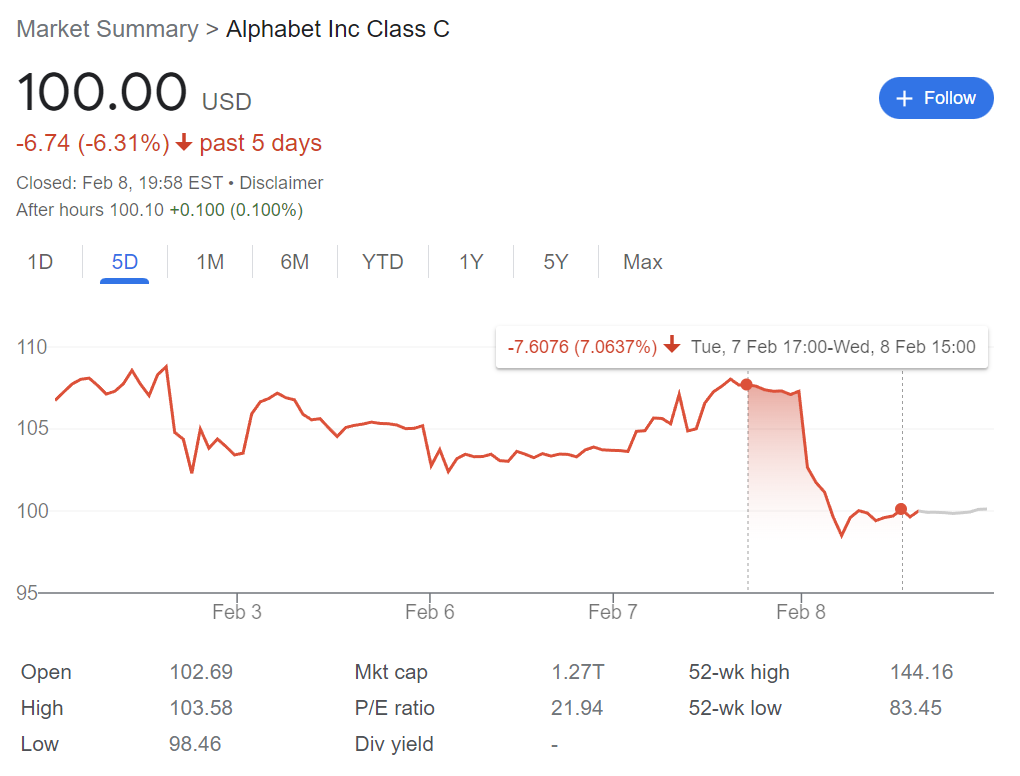 If the search giant can't close the gaps to OpenAI and Microsoft quickly, the US$100 billion it lost yesterday might end up being just a drop in a bucket.