In 2020, the World Economic Forum predicted that the share of core skills that will change in the next five years is 40%.
That's a statistic that Professor Dr Pradeep Nair, the Deputy Vice-Chancellor and Chief Academic Officer of Taylor's University, brought up during the media launch of Taylor's University's new 100% online postgraduate programmes.
"If the skills required by the workforce are going to take a major shift, then we must be able to get our programmes relevant, to equip that workforce with future skills that they need," Dr Pradeep said.
Targeting adult learners, these online programmes have a two-year duration and feature flexible, engaging, and adaptable learning.
The programmes available currently include Masters in Computing, Masters in Business Administration, Masters in Education, Masters in International Hospitality, and Postgraduate Certificate in Education.
The first intake of the programme started in January this year. Other intakes will be in March, June, August, and October.
Learning, but make it nano
To cater to the new behaviours of working adults, Taylor's University's latest programme is all about learning on demand.
Fully asynchronous, the programmes have no compulsory classes and students can access the materials from any device, anywhere, anytime.
Furthermore, Taylor's University takes on a "Nano Learning" approach, whereby students can take in bite-sized chunks of information at a go, allowing them to study over a lunch break or while on the train, for example.
"It doesn't require a lot of singular investments of time, but time that can be spread according to your ability," Dr Pradeep explained.
Comparing it to watching TV, Dr Pradeep shared that students can choose to either binge the material, or spend 15 minutes (or less) on it because that's all the time they have.
The Nano Learning system will also allow the school to provide micro-credentials in specific topics in the future.
"In this day and age, people may not want a whole Master's degree, but they may want a part, maybe one or two components of it, because that's what they need in order to be able to upskill themselves and learn new knowledge or skills," Dr Pradeep said.
Keeping things engaging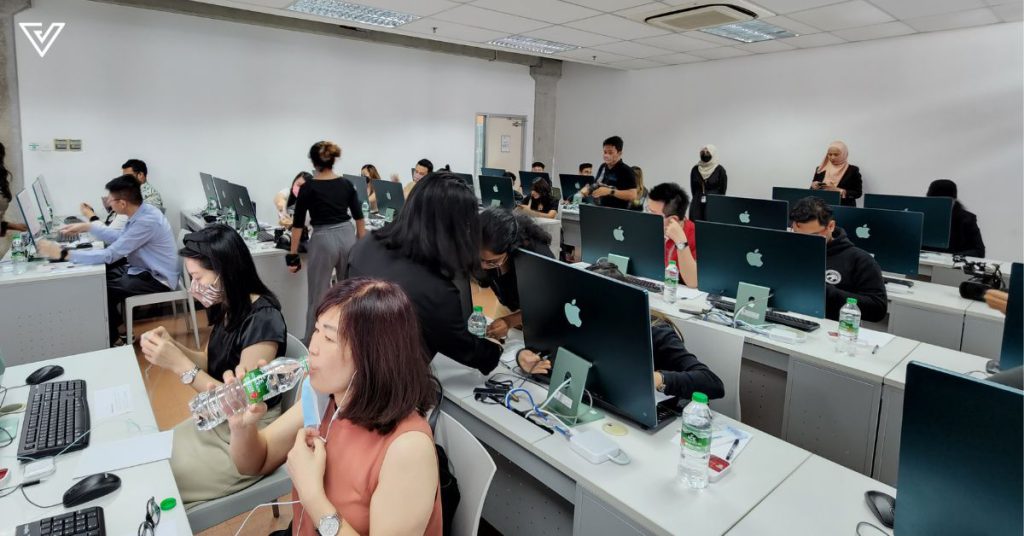 To mitigate the feeling of solitude and loneliness when studying online, Taylor's programmes also feature social learning opportunities. This includes elements such as online discussion boards and events, allowing learners to feel a sense of community.
Other than discussion boards, Taylor's programmes also include formats such as reading material, case studies, videos, and strategically located checkpoints that assess the student's level of learning.
Interestingly, students' marks on these checkpoints don't actually carry any weightage, but rather just serve as reassurance for the learner.
Students of these programmes will also have access to an academic advisor as well as a personalised learning facilitator who can provide learning support and guidance.
The ratio of students to facilitators is twenty to one.
On the topic of AI and plagiarism
One polarising topic when it comes to online learning nowadays is plagiarism, which could be made easier through the use of AI programmes such as ChatGPT.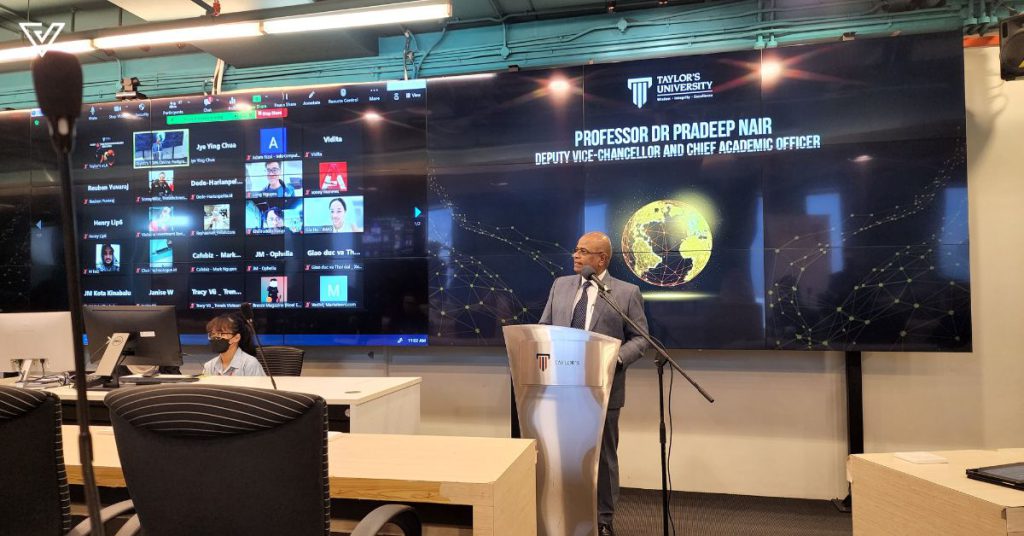 To this, Dr Pradeep said, "Taylor's University's position is not to reject or to ban it. If you ban ChatGPT, you might as well ban Google. It's how we embrace it and adapt to it."
"It's not going to end the world, it's just going to change the way you do things. Every innovation will result in another innovation that will take care of the negative impacts."
For example, Turnitin has come up with its own tool to detect AI writing and ChatGPT plagiarism.
"I believe in the power of human innovation, but with every innovation that comes, if something's bad, somebody's going to make money with another innovation to counter it," Dr Pradeep added.
"Another important thing is to educate people, students, on how important it is to be original in your work. I know you've used ChatGPT, I know you've used Google, but what was your work? What is it that you did by yourself that the other student couldn't do?"
Not lesser than face-to-face lessons
The fees for these 100% online postgraduate programmes by Taylor's University are the same as conventional fees.
This is partly because the team wants to debunk the myth that online education is inferior to face-to-face education.
Also, students of these programmes can still visit the Taylor's University campus and enjoy the same benefits as in-person students.
In November last year, Taylor's University became the only private university in Southeast Asia to enter the top 50 universities list in the recent QS Asia University Rankings 2023.
Other than Taylor's University, there are also other schools in Malaysia that offer online postgraduate programmes. INTI International University & Colleges has an online Master of Business Administration programme, for instance. UNITAR also has a variety of online Master's programmes.
Taylor's University believes that what sets its programmes apart from other ones in Malaysia is its flexible, engaging, and adaptive approach.
Learn more about Taylor's University's online postgraduate programmes here.
Read other articles we've written about education here.