[This is a sponsored article with Tune Protect Life.]
Good medical coverage was among the top three company benefits highly valued by employees, stated Hiredly's 2022 Work Culture Report.
That said, the financial responsibility of SMEs to provide employee benefits insurance may be demanding, because it's a commitment that needs to be maintained.
Even if a startup or SME faces "dry spells" in the business cycle, it's tough to retract a company benefit after it's promised to employees.
Noticing the challenges SMEs face in this area, Tune Protect Life (a subsidiary of Tune Protect Group) launched its SME EZY Employee Benefit Insurance.
In partnership with Tune Protect Life, here are some hesitations Malaysian SME owners have about providing this form of insurance for employees, and how Tune Protect Life intends to help.
Disclaimer: We interviewed a selected group of employers for their opinions, who chose to maintain anonymity, but have given permission for their opinions to be used.
Hesitation #1: Not many Employee Benefit Insurance cater to smaller-sized companies.
The SME bosses highlighted that Employee Benefit Insurance requires them to have a minimum number of employees, ranging from 100 to 150 full-timers.
This makes it difficult for newer, smaller enterprises with under 20 staff members to even consider offering the benefit. In fact, it's common for SMEs to have fewer than 75 full-time workers and startups to only have about 25.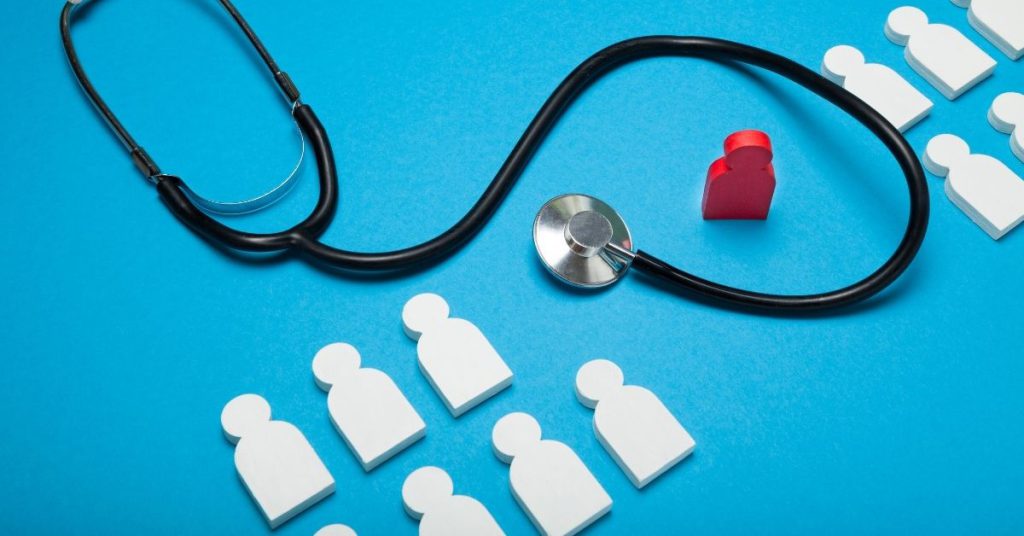 That's why Tune Protect Life is lowering the barrier of entry. Companies with a minimum of five to a maximum of 250 full-time employees can be covered under SME EZY.
Hesitation #2: Employee Benefit Insurance is expensive, and prices may increase if employees make claims.
To larger corporations, Employee Benefit Insurance may seem like a small cost to pay for their team members' welfare.
But to a small business still trying to find its footing, this seemingly small amount is impactful to its bottom line. Insurance plans also charge per pax, which adds up.
"The scale is high once you have a higher number of people [in the company]. Insurance becomes a fixed cost, and it will be difficult if [the company] has an issue with sustaining its revenue," said one SME owner.
The entrepreneur added that insurance companies would increase the premium per pax if there are substantial claims made by an employee, who may be exempted from being covered the next year.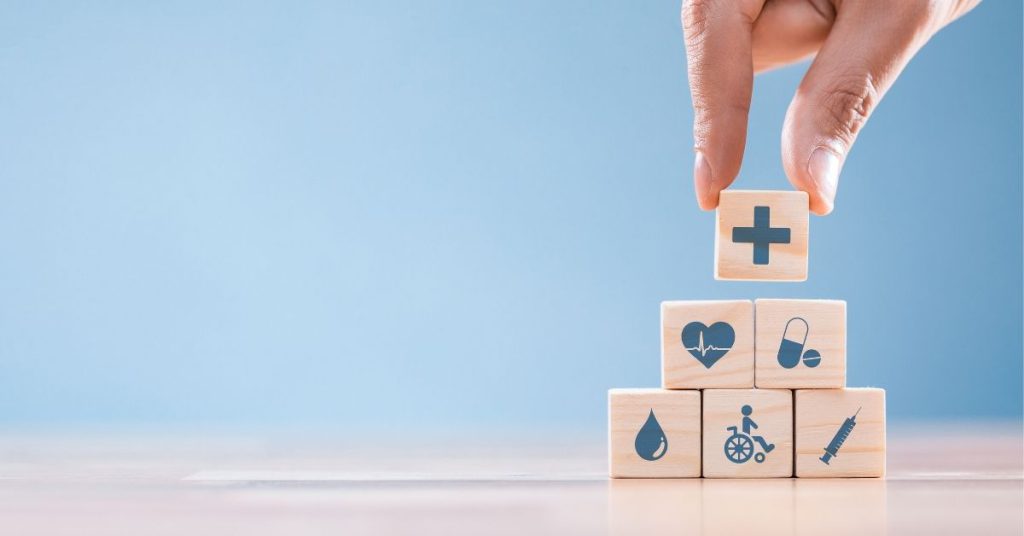 Empathising with SMEs' financial situations, Tune Protect Life offers a simpler Employee Benefit Insurance plan.
As low as RM367 for a yearly premium per employee, Tune Protect Life will guarantee the same premium amount for three years after signup, regardless of the claims made.
Not every employee needs a comprehensive insurance plan, and a small coverage can already be meaningful to them, certain that their company cares for their well-being.
In fact, SME EZY also has options to cover the employee's dependants, like their spouse and children. This can give staff members a better appreciation for the benefit, assuring them that their family's health is protected by their company.
Hesitation #3: My employees already have personal insurance.
SME owners we spoke to were curious to know what benefits employees would get if they already have personal insurance.
"Why would I pay for my employee's insurance if they already have personal insurance coverage?" they wondered.
Employers in such situations could find that they may end up paying for something their staff wouldn't necessarily need because they're already covered.
Other employers suggested that providing an allocated welfare amount employees can claim from might be more worth it.
"For example, provide a welfare reimbursement of RM1,000 a year per staff. They can buy their own insurance. Every staff member has their own personal needs (some want term, some want medical, some want personal accident)," an SME owner recommended.
Aware that every employee has different needs and requires different kinds of coverage for their insurance, SME EZY allows businesses to mix and match according to different employee tiers:
Group outpatient clinical;
Group medical (hospitalisation);
Group term life.
Group outpatient clinical means employees and their dependants can have a cashless experience when going for checkups at panel clinics.
By the way: A cashless experience means that the medical bill is settled directly between the health provider and the insurance company.

With Tune Protect's in-app e-medical card, employees won't have to worry about bringing along physical cards, and employers won't have to deal with additional paperwork with the insurer.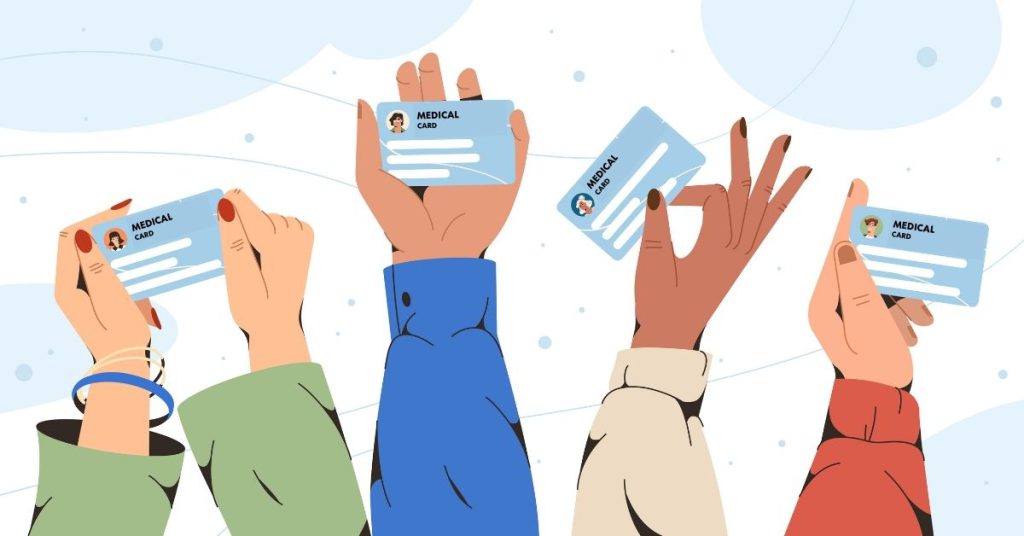 Similarly, group medical is where employees who are admitted to the hospital ​​can enjoy cashless admission in any of Tune Protect's panel hospitals, or they can opt for pay-first-claim-later (reimbursement basis) when admitted to a non-panel hospital.
In the event of a hospitalisation, employees who have both personal and employee benefit insurance can choose between either plans to claim from. And say their coverage limit bursts when using their company medical card, they can still cover the cost with their personal insurance.
Regardless of health status, group term life provides lump sum cash payout to the next of kin upon an employee's death or total and permanent disability (TPD).
Hesitation #4: What if my employees don't use the claims, and they don't need it in the first place?
The employers we spoke to aren't ignorant of the advantages of Employee Benefit Insurance; they do acknowledge that employees would appreciate their welfare being taken care of.
That said, committing to the annual premium must be factored into the business's expenses, leading to the question: "What if employees don't utilise their claims, and I'm paying it for nothing?"
With many SMEs and startups run by teams of younger generations, this is valid. And at the end of the day, employees who don't utilise the insurance is a sign that they are healthy and productive.
But for employers who are concerned that employees might use their claims too frequently, SME EZY has a safeguard to promote and reward employees who practise healthy lifestyles.
The three-year premium guarantee plan comes with a health rewards programme that does exactly that, called Activ8.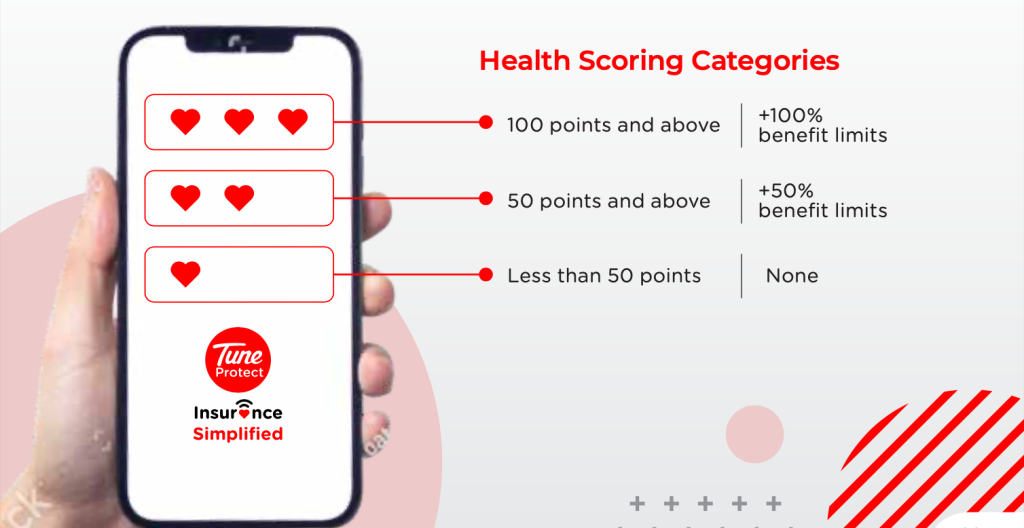 On Activ8, employees get access to health tools and coaching programmes to increase their scores on health metrics including BMI, blood pressure, blood sugar, and cholesterol level.
The higher the score, the higher their rewards, and their overall annual limit for coverage will be increased up to 100%.
Companies can also use this as an engagement platform to encourage employees in leading active lifestyles, so that they can be the ​​best version of themselves in life, and at work.
-//-
Ultimately, Employee Benefit Insurance can be a safety net in case something unfortunate happens.
Affording this benefit is still dependent on a company's budget, and its financial readiness to commit to this annual expense.
Even if your company hasn't reached the state to provide Employee Benefit Insurance in its package, it's reassuring to know that there are options such as Tune Protect Life that serve the needs of SMEs with ease, convenience, and affordability.
Featured Image Credit: Freepik