In case you haven't heard, private car owners and drivers in Malaysia do not need to display a road tax sticker on their cars or carry their physical driving licence anymore.
Instead, you can use the MyJPJ mobile app as proof of your road tax payment and driving licence.
Here's a rundown of what to expect from the app.
A step-by-step guide
The app can be downloaded from the Apple App Store, Google PlayStore, as well as the Huawei AppGallery.
Once downloaded, the app will prompt you to log in or register a new account. The User ID is shared with the JPJeID or MySikap ID, so if you have either of those, use those details.
Tip: You can toggle between Malay and English at the top right corner of the screen. Look for the icon that says MY or EN.
If you're registering a new account, you will have to fill in your contact details, set up three security questions, and confirm your password.
From there, you'll arrive at MyJPJ's main dashboard.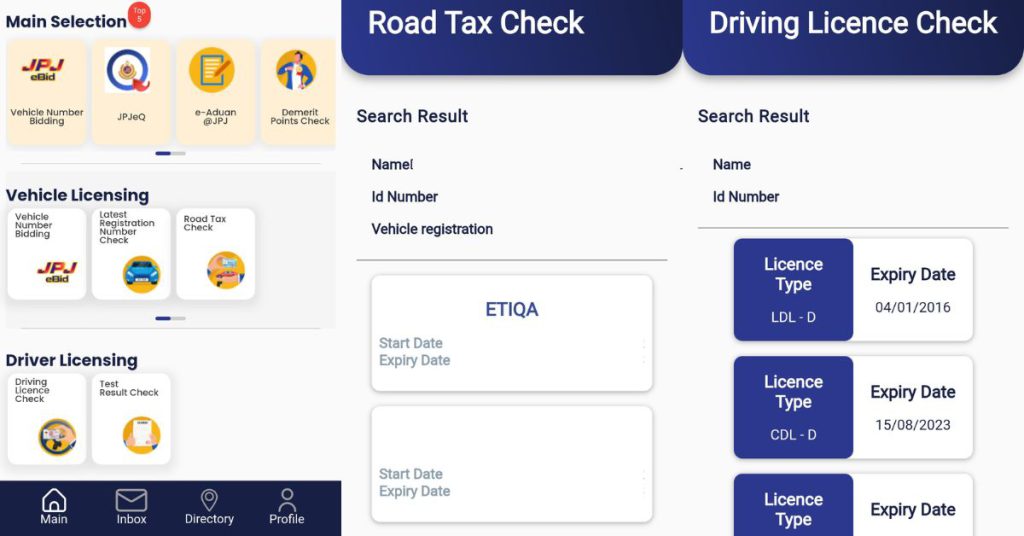 Here, you have an assortment of things you can use. You can access the vehicle number bidding site, the JPJeQ (an electronic queue system) platform, the e-Aduan (electronic complaints) portal, and check on your demerited points.
And of course, you can also access something called "road tax check" and "driving licence check". These two options will show you details about your road tax and driving licence, such as your full name, start date, expiration date, and more.
However, to find the digital version of your road tax and driving licence, click on your profile in the bottom right corner.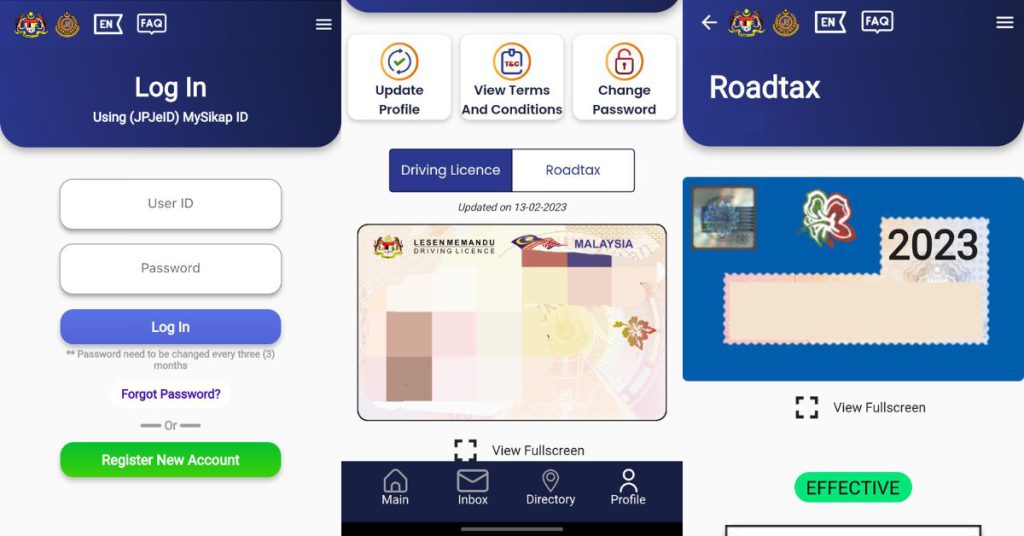 You don't need the app, though
After the COVID years saw the adoption of MySehjatera, the MyJPJ app seems to be a natural progression of our rapidly digitising world.
But for now, it's not mandatory to switch to the MyJPJ app, so if you still have a valid physical road tax or just ordered a new one, you can continue using it.
This is key for folks who aren't as tech-savvy or just don't want to have an extra app on their phones.
In any case, as confirmed by Transport Minister Anthony Loke, if you can't show proof of your road tax, it's not a crime. The enforcement officer will check the details on their devices.
Read other articles we've written about Malaysia here.