With the recent launch of the Michelin Guide Kuala Lumpur and Penang, Anne from Anne Luxury Eats (A.L.E.) received multiple unhappy comments from her fans and followers.
The reason? Because they didn't agree with the results.
Thus, she took the Michelin Guide as inspiration and created her own guide called the A.L.E. Guide.
But first, who is she?
Previously covered by Vulcan Post, Anne is a Malaysian food blogger who reviews a niche field— fine dining restaurants.
Her brand's philosophy is to remain "unbiased, unsponsored, and unfiltered". To achieve this, she has a career in finance that helps her afford the lifestyle.
Since she prefers to foot the bill herself, any sponsorships or invitations for reviews are respectfully declined.
This means that she doesn't shy away from being brutally honest, something that's earned her the trust of many followers over the years.
So when her foodie community expressed dissatisfaction at the Michelin Guide, Anne knew it was time to step up.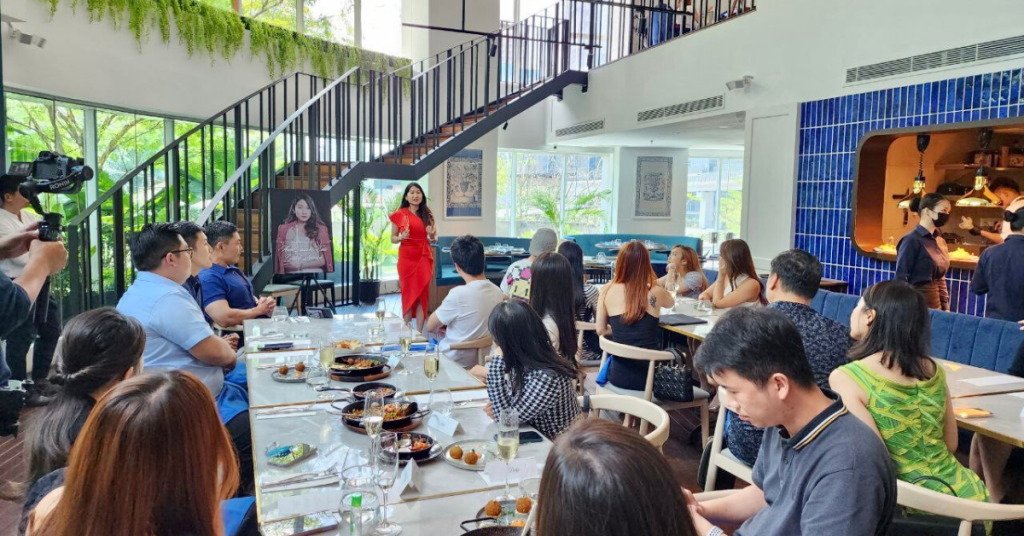 A new rival?
"I don't think A.L.E. Guide rivals the Michelin Guide, because we both have different standards and different coverage on restaurant selections," Anne explained.
For example, the A.L.E. Guide would only be covering the fine and casual dining scene in Kuala Lumpur (and beyond, in the future).
The Michelin Guide meanwhile has two distinct awards, the Michelin Star and Michelin Bib Gourmand. The former focuses specifically on fine dining establishments, while the Bib Gourmand is given to eateries that offer a three-course meal at an affordable price.
Anne also takes more than just the food into consideration, since she critiques the service and ambience too. It's much more experience-based and customer-centric, not so much chef-centric whereby the mastery of culinary techniques is highly praised, such as in the Michelin Guide.
"Part of the rating system covers aspects like taste, textures, creativity, service, and ambience," she shared.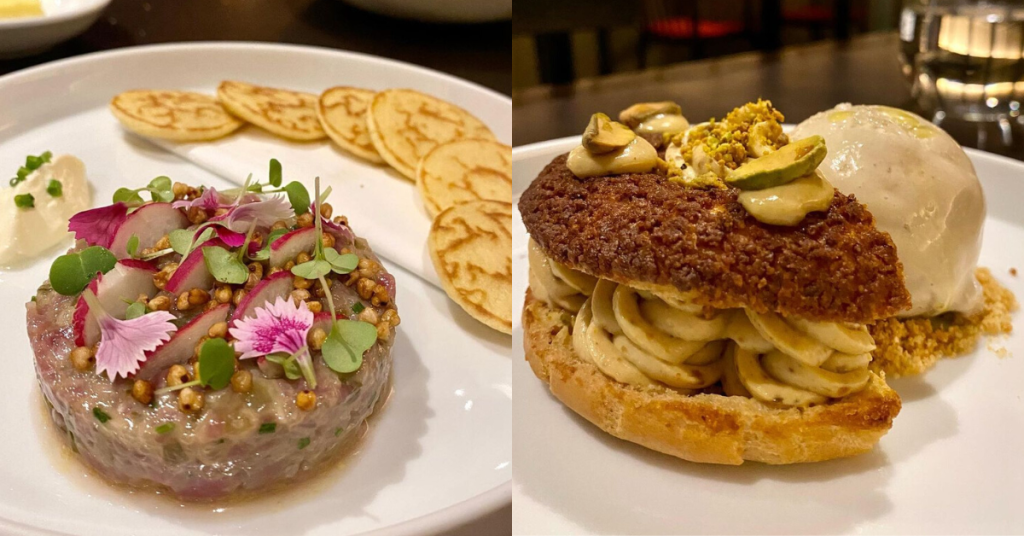 There's no right or wrong
Speaking candidly in an Instagram live session, Anne admitted that she personally thinks some restaurants do deserve the Michelin accolade, such as Dewakan and DC. by Darren Chin.
But since food is a subjective topic, she added, "What I like, you might not like. What (tastes) good to me might not be good to you."
Keeping that in mind, Anne shared with Vulcan Post that she is someone who generally likes strong flavours. Regardless of whether it's sweet, sour, spicy, or umami, she likes it to pack a punch.
Of course, she does also appreciate how some chefs choose to present their dishes, even if they don't entirely meet her personal criteria.
"Some dishes might be intentionally cooked with light seasoning to really showcase the natural flavours of the dish," Anne explained. A simple example of this is fresh seafood. Using minimal seasonings, you're able to enhance its natural taste.
Whereas some chefs might use heavier seasoning to contrast the flavours of the dishes, like curries and their many spices. It all depends on what kind of experience the chef wants to offer.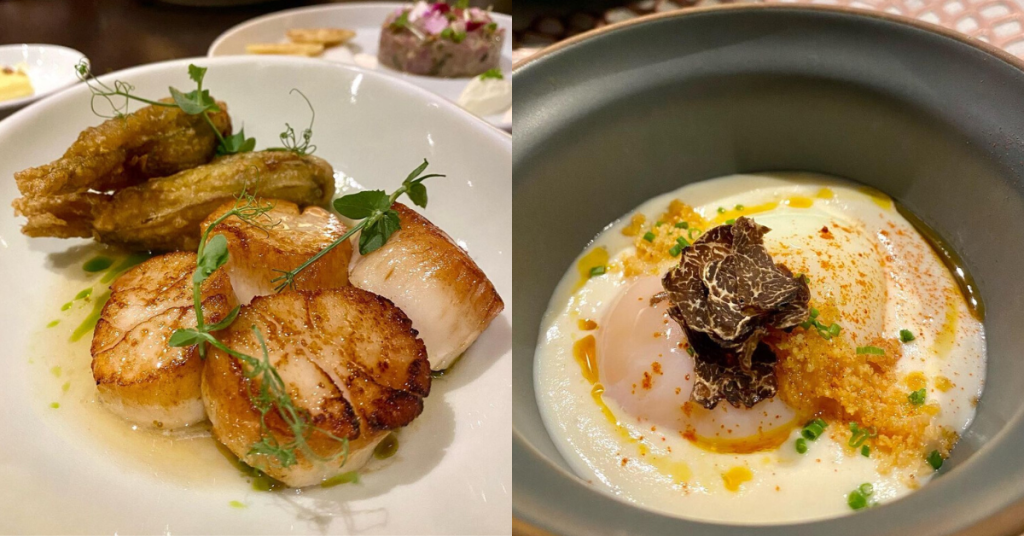 Don't limit yourself to one
While food hunting overseas, Anne personally still refers to the Michelin Guide. But it's not the only source she looks at when deciding on the locations, "Because money isn't easy to earn, it doesn't fall from the sky."
For planner types, having multiple options would help greatly in decision-making. Going through many Google Reviews before picking a spot for your next date or outing has become a norm for some of us.
It's an even more crucial step when there's a huge price tag attached to it, assuming you want to leave satisfied.
Which is one of the reasons Anne created the A.L.E. Guide—"What if you go somewhere that is not nice and it ruins your special occasion?"
Other than sticking to her specialty, which are fine and casual dining restaurants, there is also a dedicated section of the A.L.E. guide on special spots that are suitable for celebrations.
This includes places for birthdays, anniversaries, gatherings for family and friends, as well as business meetings.
You'll be informed of the restaurant setting, ambience, menu, availability of private rooms, and estimated budget.
It's the first of many
As a social media blogger, Anne understands the importance of staying relevant. This is translated in her decision to make the A.L.E. Guide a non-exhaustive list. Instead, the plan is to update it annually for renewed publication.
"Some restaurants might fall out of the list, whereas some restaurants might make it into the list. We shall see," Anne shared.
This first edition features Anne's top 30 picks in Kuala Lumpur. They will mainly be categorised by the type of cuisines offered.
She also explains that the A.L.E. Guide won't be restricted to the city. As the brand goes along, there might be new additions from other states like Penang, Melaka, and more.
Though with the A.L.E. Guide only curated by Anne's team of five, this process might take some time.
At the moment, the guide is only available as a physical book which can be ordered for RM168.90 here. Anne hasn't really considered releasing a digital version yet.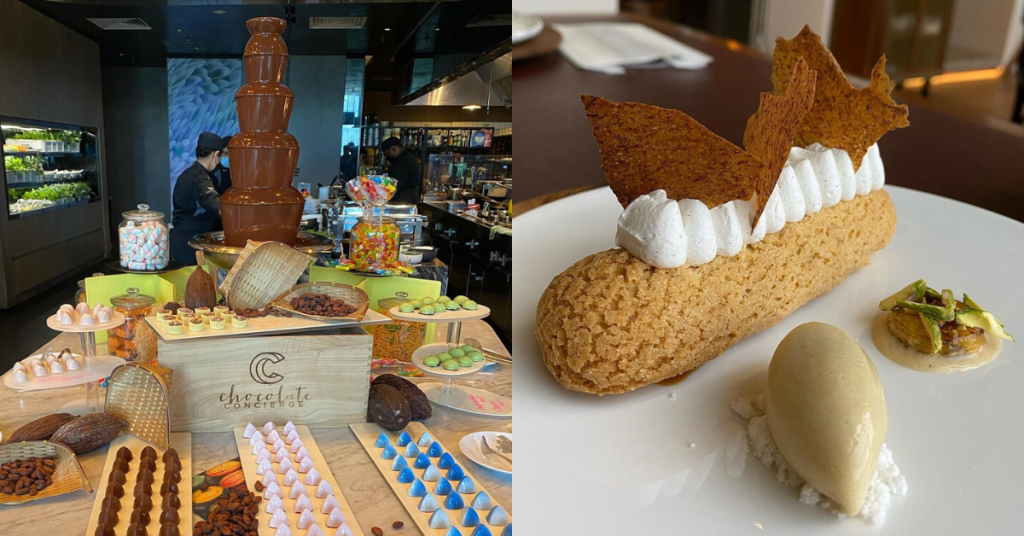 There's always room for improvement
As someone who has frequented fine dining restaurants in KL for nearly five years now, we asked Anne to share some of the observations she's made.
"There are more and more fine-dining and fine-casual dinings mushrooming. But most restaurants are battling against consistency in food quality and also shortage of manpower, which leads to a lack in service," she said.
According to Free Malaysia Today, this is a common phenomenon in the food service industry. For some time now, many restaurants have had to shut down due to the labour crunch.
Another point she noted is that chefs should stay authentic to themselves and create a menu that best represents them. This could be in the form of signature dishes that could also help make a name for the brand.
And of course, being receptive to constructive criticism will get you far.
Constructive criticism is something that Anne definitely plans to continue dishing out, even if she has no plans to turn A.L.E. into her full-time job anytime soon.
Her goal for now is mainly to build a community of likeminded people who enjoy fine food and fine things in life.
"I plan to also do a gathering every month with the community so we can explore good food together and network too, and the community will be connected via A.L.E. Guide," she said.
Learn more about Anne Luxury Eats here.
Read other articles we've written about Malaysian startups here.
Featured Image Credit: Anne Luxury Eats