You've probably heard of this story one too many times before. But hear me out.
The pandemic caused a few nationwide lockdowns and as a country, we suffered. People were losing jobs left and right. Many marginalised communities faced the brunt of it as they had nothing to land on.
And if you remember it well, only essential services were allowed to operate for quite some time.
Which gave Suthan Mookaiah the idea to start BeliGas in June 2020, a cooking gas delivery service that also recycles used cooking oil.
The company has since rebranded itself to EDAR (which means 'to give' in Malay), a digital wholesaler for F&Bs and SMEs.
Though the sector they're in isn't very niche, what sets them apart is the fact that they hire ex-convicts straight out of jail. Ex-convicts are convicted criminals who are no longer serving a prison sentence.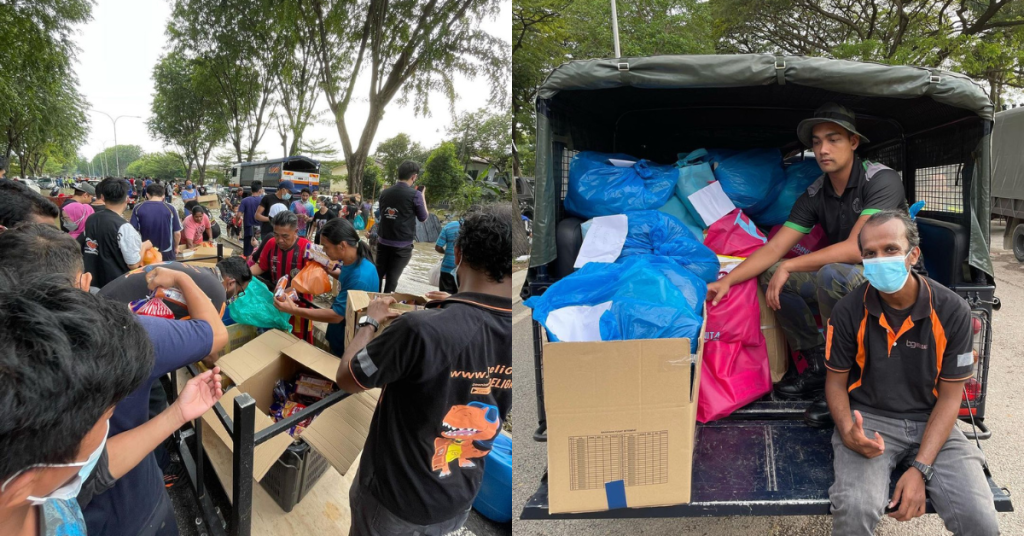 Putting his money where his mouth is
When Suthan was growing up in the B40 community, he bore witness to the sufferings of the marginalised. This is also the same category that many ex-convicts come from.
"If you do not do something to help them, then they will get even worse," he said.
So when EDAR was launched, he took it as his own personal challenge to hire them.
Like everyone else, Suthan was wary at first. His team was unsure of how to go about it. There were two to three ex-convicts coming in at the same time. And in their panic, they thought, "Oh sh*t, what are we doing?"
But as his team started talking to the ex-convicts, they realised, "These people are just like you and me."
They have families, they have made mistakes, they have had setbacks in their lives, and they may have chosen the wrong paths or friends.
With EDAR, these ex-convicts were given a second chance. They're able to put their skills to good use and join society again in small steps.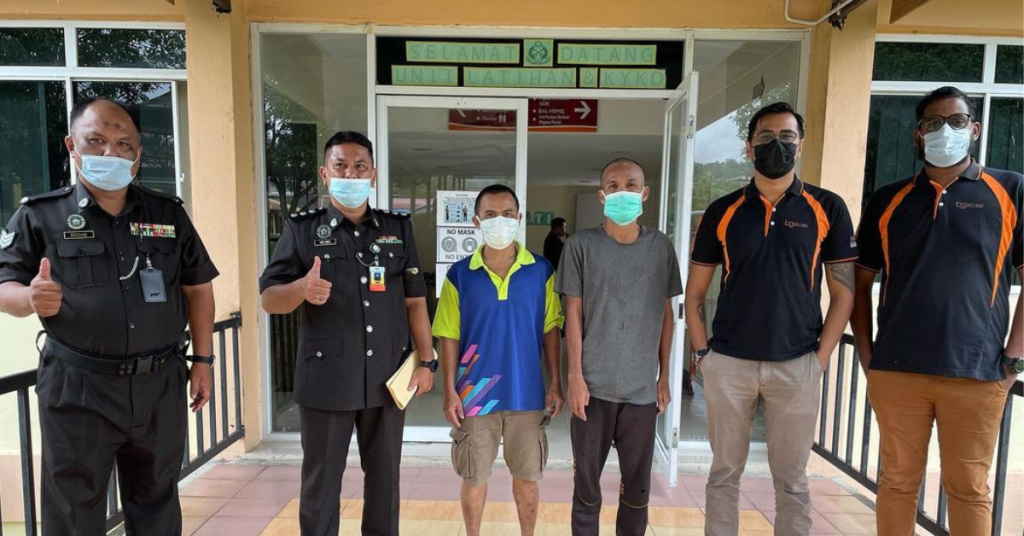 Seeing the good in ex-convicts
No, not really. Sharing his experience, Suthan explained that the biggest misconception people generally have about ex-convicts is that they're murderers, rapists, or criminals who plunder national wealth.
That's actually not the case.
Instead, most ex-convicts are people who fell through the system, people who were too poor to pay fines, or people who didn't have court representation.
A good example of this is the number of people EDAR hired during the pandemic.
"Their biggest crime—you won't believe it—was breaking SOPs," Suthan shared.
At the time, there was an RM50,000 fine for people who disobeyed the rule. When these violators went to court and asked for a reduced sentence, they had two options. Either pay the fine, or serve one year in jail.
As many of them didn't have such a large sum of money stashed away somewhere, they only had one choice in the end.
With all that said, EDAR does not take in ex-convicts with heavy crimes.
"These are just simple people with simple crimes, that we know can easily assimilate and integrate back into society. Because we are serving customers, we don't want to take psychos or rapists and whatnot, and put our customers in harm's way," Suthan reassured.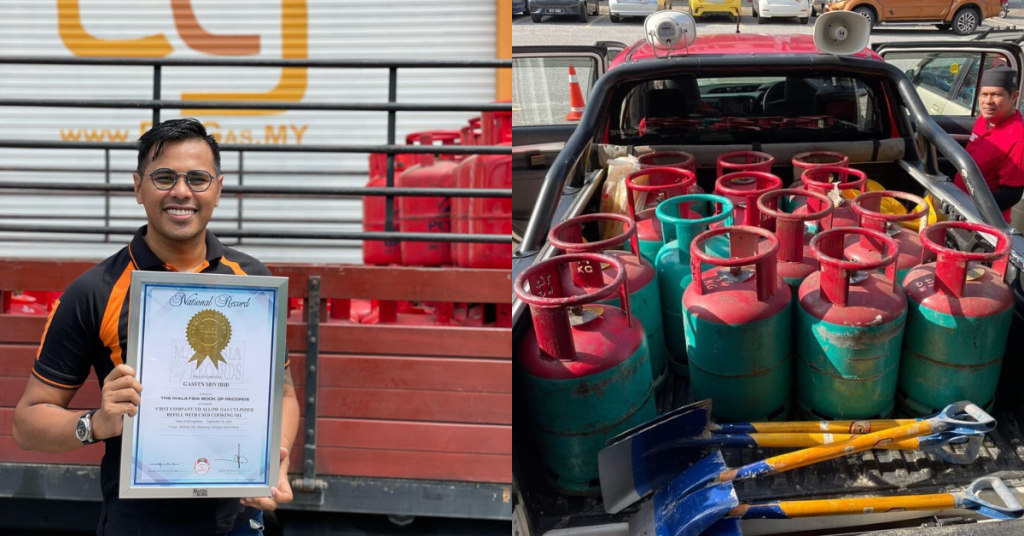 It's a calculated risk that's worth it
Surprisingly, hiring ex-convicts isn't as hard as you'd think.
According to EDAR's founder, you just have to do a quick Google search to see where's the nearest prison. You're then able to submit an application after meeting the parole board and discussing your desire to recruit ex-convicts.
In Suthan's case, the prison then ran a background check on the company, visited the workplace, and discussed the logistics of security and transportation, as well as the company's ability to provide fair wages.
"They're giving us ex-convicts, you see. They don't want us to start a gang and start killing people or whatnot," he said lightheartedly.
From there, the prison will filter the applications for approval. The brand will then hire any interested candidates and find a place for them in the company.
According to the entrepreneur, all of their employees are paid fairly, regardless of whether they had a criminal history or not.
Hiring parole workers takes a longer time, as these are convicts who are still serving their sentence, but have been released earlier for good behaviour.
Of course, Suthan is very strict on the company's no-relapse policy to remain sensitive to his customers.
"You must not repeat the misdemeanours you've done prior to this. If you do again it (while working) in the company, we'll kick you out the next day," he stated.
"If you're willing to change and you are changing, you've got all of us supporting you."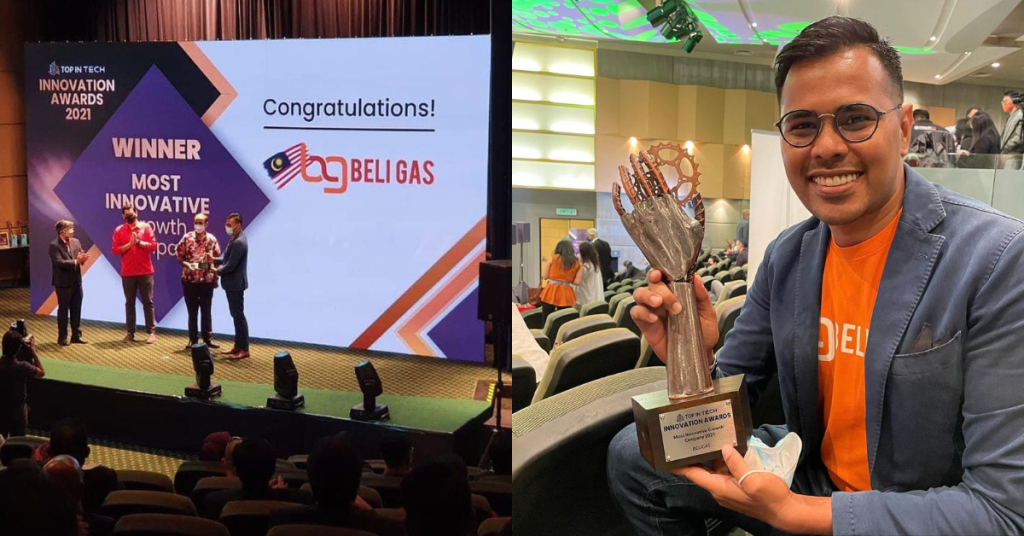 In the long run, Suthan hopes that EDAR can inspire Malaysians to support these marginalised communities by giving them another opportunity at improving their lives.
Most of the ex-convicts EDAR comes across possess a multitude of expertise. Their time in prison exposed and helped them to build various skill sets, such as plumbing, carpentry, and mechanical skills for vehicles.
Speaking candidly, Suthan shared, "I came up in my life because many kind people helped my parents and, indirectly, me. If I was not helped, I don't think I would be in this situation."
"So, don't think that the kindness that you do for people is short-lived. We don't know the generational change that you can do for the person themselves."
-//-
You can watch our full interview with Suthan from EDAR here:
Featured Image Credit: EDAR