Relocating internationally can be a daunting task. It requires months of planning and preparation, from packing up all your belongings to securing visas and immigration documents.
But with the help of technology, moving abroad can be a fuss-free affair. Singapore-based relocation startup Moovaz wants to revolutionise the way people move, with an aim of making international relocation a faster and more convenient process.
Some of the core services that it provides include visa and immigration, international household moving, short-term accommodations, pet relocation, home and school search, insurance needs, bank account setup, telco services, as well as maid services.
Users simply need to input their current and destination cities, the amount of belongings they intend to move, and a tentative date. Moovaz will then suggest a plan and quote a price, and a 'move manager' is also assigned to each customer to guide them through the process.
According to its website, Moovaz has facilitated the relocation of over 12,000 individuals and families to over 200 cities globally to date.
Moving the needle in the relocations industry
Moovaz was first founded in 2017 by a group of three friends — Vishnu Jayaraman, Junxian Lee, and Jerry Chua.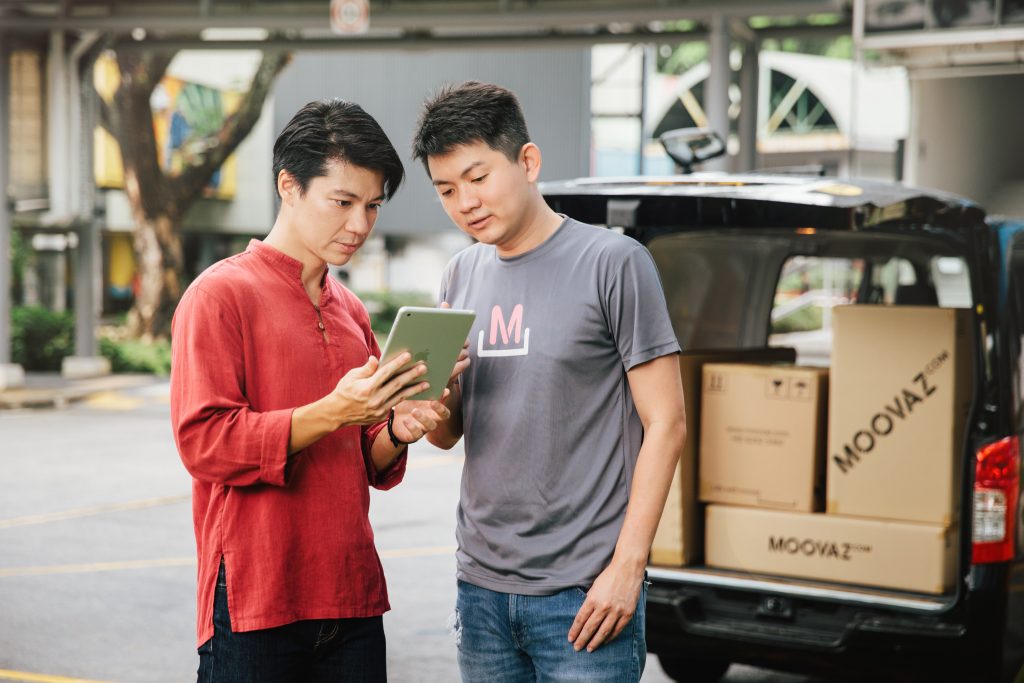 Junxian had first met Jerry during their undergraduate days at the National University of Singapore (NUS)'s Business School. Meanwhile, Junxian got acquainted with Vishnu when he was on a student exchange in Vienna.
All three of them have been on the receiving end of such relocation services, having studied and worked overseas over the years. In particular, Jerry and Vishnu lived seven years in Myanmar, where they had to relocate several times.
Understanding firsthand the pain points of international relocation, they wanted to figure out a more efficient way to get people from one place to another.
Vishnu in particular, has a strong foundation in the logistics industry, having run Tech Asia Logistics, one of Singapore's most acclaimed sub-contractors in the logistics and moving industry.
After graduating from university, he also founded Reizo, a tech startup for bespoke online tailoring, which subsequently got acquired. Then together with Jerry, he went on to co-found and launch Infra Capital Myanmar and operated their projects in the region.
These accumulated entrepreneurial experiences made him zealous about disrupting the way traditional global relocation was done.
The team's research uncovered the nascency of the logistics technology industry in the region, and they saw a golden opportunity to democratise the existing relocation services market with Moovaz.
Pivoting and achieving profitability
To establish its industry know-how and credibility, Moovaz initially started as a company that provided moving services. While doing so, it developed digital tools to enhance operational efficiency in supply-chain logistics.
In its early stages, Moovaz also made several acquisitions and operated in various segments of the relocation supply-chain.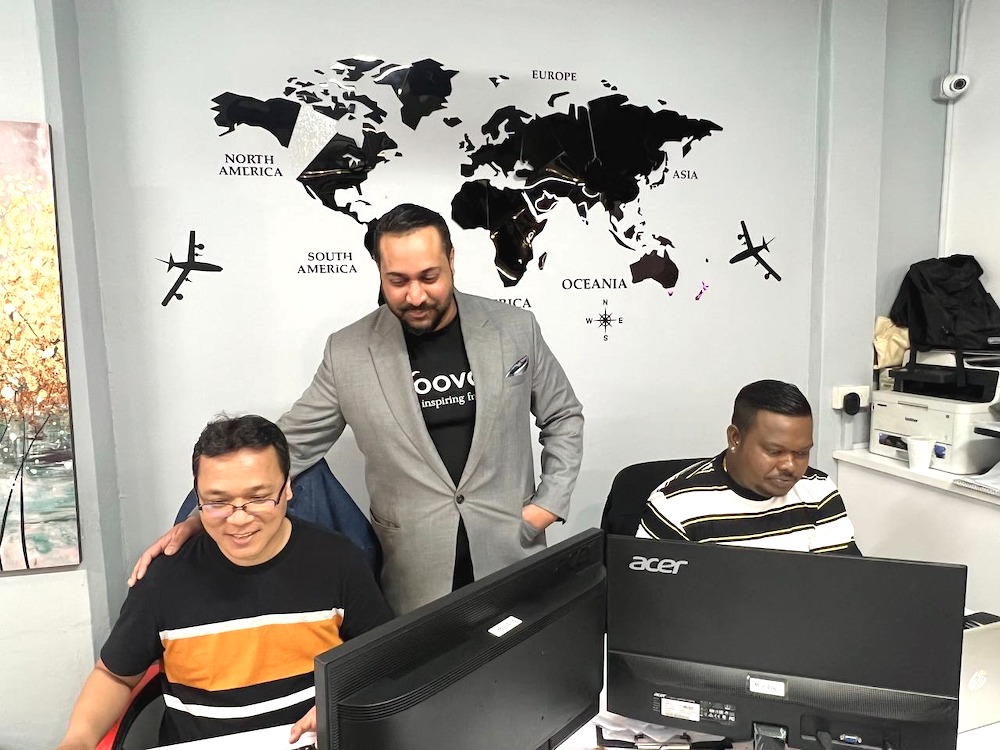 Since Moovaz's inception, Vishnu headed the company's operations team but four months later, he went on a hiatus for personal reasons and left the management of the company to Jerry and Junxian.
When I returned to the company, the direction had changed to become more of a relocation platform, with the core business of relocation being outsourced to vendors and the company focusing on multiple service channels such as housing, banking, education et cetera for expats.

– Vishnu Jayaraman, co-founder of Moovaz
Following Moovaz's recent acquisition (this move was already hinted by Junxian in a 2020 interview with KrASIA), the company has shed most of its platform team and switched its focus back to relocation services, which they now do in-house.
Jerry and Junxian have also left the company since the takeover, and Vishnu now helms Moovaz alongside his business partners Keith and Cleon. Keith is focused on technology and how it can be used to improve the relocation process, while Cleon is focused on growing the business, building relationships, and long-term partnerships.
With the renewed business direction, Vishnu remains optimistic about the company's future growth.
We were trying too many things and lacked focus. We wanted to create an ecosystem for expats in Singapore, but [overlooked] the core [aspect] of the business, which was the relocation journey itself. After figuring that out, we have managed to stabilise the company and set it on track to achieve growth.

Growth and demand have been picking up now that we are focused on the core business and doing it ourselves. Having recently achieved profitability, we are looking to grow the company in a sustainable way for the future.

– Vishnu Jayaraman, co-founder of Moovaz
More than just a movers company
The relocation process is a complex puzzle where each small piece needs to be pieced together properly to complete the puzzle.
Each piece represents a task, and all the tasks need to be done correctly to ensure a successful outcome. This is why Moovaz was founded, to provide customers with the ultimate ease and freedom when planning their move.
Describing itself as "lifemovers", Moovaz wants to be more than just a moving service and help people start their life in a new place. The company has been successful in doing so, evidenced by the numerous satisfied customers they have served.
We want to be an industry leader in the relocation industry and further use technology to fuel our growth with dynamic pricing, AI-driven groupage and shipments. We want to improve the journey for expats looking to move into Singapore, and for those looking to leave.

– Vishnu Jayaraman, co-founder of Moovaz
Featured Image Credit: Moovaz