21-year-old Dylan Zeng always aspired to be an entrepreneur. He first discovered his passion in entrepreneurship while helping his dad run the family business, a renovation company, when he was just 12 years old.
Being a business owner's son, he gained industry knowledge and the know-hows of managing a company throughout the years. He wanted to do more than just take over his father's business though — he wanted to start up something of his own.
But being young and naive, his business ventures during his teenage years did not really take off, as he had to juggle his studies at the same time.
In 2014, he ran his own e-commerce store, Fashionweek.sg, which sold fashion accessories on Carousell, Facebook, and Instagram. This venture lasted a little over two years.
Two years later when he was in polytechnic, he started up another online business, Underdogs Singapore. The business focused on unorthodox fashion apparel, but quickly came to a halt after just eight months.
He soon realised that starting up his own business require full-time commitment, which was why he decided to take up freelance gigs as a photographer and a social media manager instead.
The lightbulb moment for Glance.sg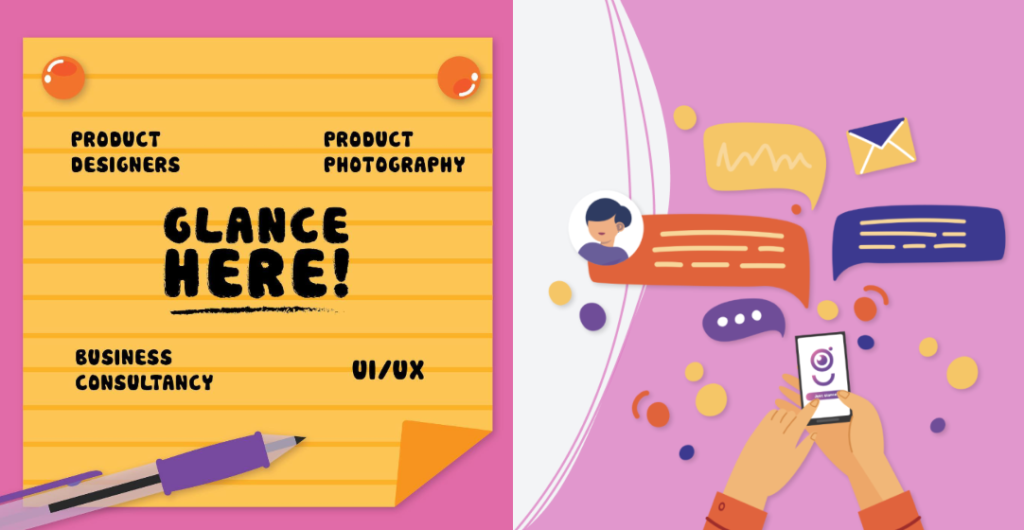 As a budding freelancer who wanted to get more job opportunities and meet more people in the industry to expand his knowledge, the idea to create a platform that bridges the engagement gap between companies and freelancers came to his mind.
Although he noted that there was a clear gap in the industry, Dylan did not immediately pursue his business idea because of his mounting school work and some personal reasons. The turning point came for Dylan only a year later, once the pandemic hit Singapore's shores.
Thousands of people were losing their jobs, and many companies were going out of business, including my own father's business.

– Dylan Zeng, founder and CEO of Glance.sg
Talents who had lost their job needed more opportunities, and they had the skills to work on them. Businesses, on the other hand, needed to go digital to generate sustainable revenues, but the traditional ways of engagement through agencies were too expensive for them.
"But, what's stopping them from providing each other with what they need?" he asked himself — and the answer to this was Glance.sg.
Dylan was determined to make a change in the freelance industry, so he dug out his previous plans and modified them by seeking out industry experts.
Things took an ugly turn three months after inception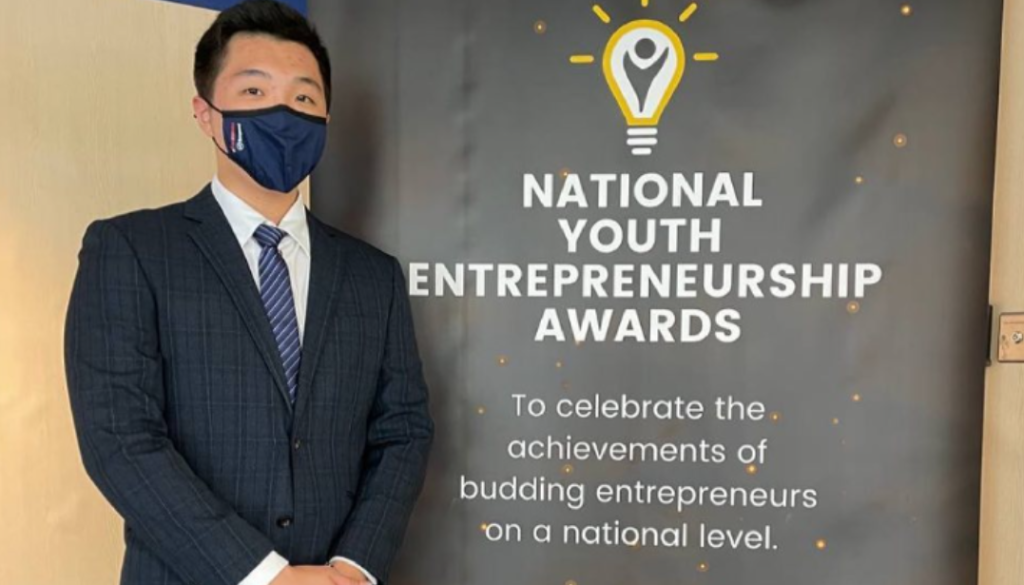 Taking the plunge to start up Glance.sg was no easy feat for Dylan. Joined by four of his friends, he invested his life savings and dropped out of polytechnic to start building the platform around March 2020.
"We started with a Telegram channel as our first acquisition channel for clients and freelancers while Glance.sg's online portal was under development, and it took us close to a month to hit our first 1,000 subscribers," said Dylan.
They used this time to acquire users and test out the idea, and the beta site was eventually launched a few months later in August 2020.
By the end of the year, however, things took an ugly turn for Glance.sg — Dylan was left running the startup alone with no team and no funds.
Faced with a cease and desist letter to stop its operations in the third month of its launch by a competitor, he was abandoned by his other co-founders.
Dylan chose not to gave up on the platform. "I stood my ground and did not back down from the threat. Eventually, the letters stopped coming in," he said.
To sustain the business, he spent his mornings working at a bubble tea shop, his afternoons working on Glance.sg and a few other freelance projects, and his nights distributing flyers. At some point, he also signed up as a GrabFood rider to supplement his income stream.
It was definitely a hell of a tough period — I only got an average of three to four hours worth of sleep through those months.

– Dylan Zeng, founder and CEO of Glance.sg
He recalled being on the verge of giving up during that period of time.
"But what if it works? What if this was something he was supposed to go through as part of his startup journey?"
These thoughts running through his mind gave him the strength to pull through with Glance.sg, and he told himself that he would give it his all for another three months. He managed to outlast those three months, and stood strong till today.
Starting from scratch (again)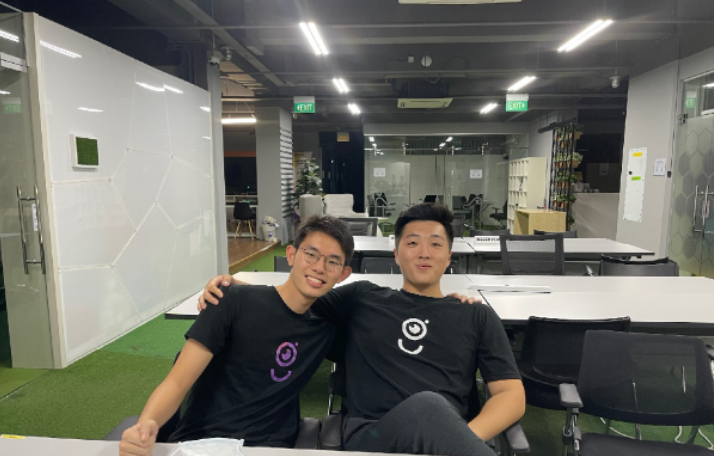 In January 2021, Dylan managed to save up about S$20,000 and begun rebuilding his team. He was joined by his former classmate, Lim Han Yang, as well as Tay Yen Zu and Raphael Lim.
Yen Zu and Raphael initially joined the company as interns, but they have since been promoted to helm the roles of co-founders.
To ramp up Glance.sg's suite of offerings, Dylan and his team of co-founders sought for funding from various companies. They secured S$50,000 from Enterprise Singapore's Startup founders grant in December 2021, as well as S$22,500 from the National Youth Council's Youth Action Challenge in 2022.
With these funds, the team rebuilt Glance.sg's platform with a better user interface and upgraded system, which was launched in August 2022. The new interface garnered over 10,000 site visits in its first week, and close to 1,000 new sign-ups in its first month.
Ever since then, Glance.sg has been steadily reaping revenues, according to Dylan.
Bringing companies and freelancers together
Glance.sg bridges the engagement gap between skilful talents and companies that are looking to outsource.
With Glance.sg, companies can gain access to thousands of local talents with a variety of skill sets across different industries, providing an alternative solution that allows employers to increase their efficiency while reducing their costs.
Some of its notable clients that have onboarded the platform include Tiger Beer, *SCAPE, Singapore Polytechnic, and Augmentus.
Talents on their platform can also get access to flexi-opportunities, giving them a chance to sharpen their skillsets. The catch is that they will be charged a flat 15 per cent platform fee when they secure a project through the platform.
Today, the company has successfully onboarded over 6,000 local talents and over 300 companies in Singapore on their platform, and expects to cross over 10,000 talents and 500 companies this year.
Dylan believes that the growth of Glance.sg will further be pushed forward as more companies are looking to cut costs due to the rising cost of living caused by inflation.
Looking forward, Dylan says that the company is expecting to expand its services to include internship placements by the fourth quarter of this year, as well as expand to other parts of Southeast Asia.
We aim to become the one-stop go to full stack talent platform in Southeast Asia and provide more opportunities to people across different industries to explore their true potential.

– Dylan Zeng, founder and CEO of Glance.sg
Featured Image Credit: Dylan Zeng/ Glance.sg
Also Read: State of Shiok co-founder on how the biz went from zero customers to raking in 6 fig revenue in 2022