French luxury goods magnate Bernard Arnault has surpassed Elon Musk, the CEO of Tesla, to become the world's richest billionaire.
According to Forbes, the 74-year-old engineer has secured the top spot on its 2023 World's Billionaires List with a net worth of US$211 billion.
Musk was placed first last year, and he slipped to second place this year with an estimated net worth of US$180 billion. This is a US$39 billion drop from the previous year, caused by his purchase of Twitter for US$44 billion through Tesla stock.
Elon's whims made investors nervous, which led to a significant decrease in Tesla's stock. Although Tesla has since recovered some of these losses, its value is still much lower than when the Twitter deal was made.
According to Forbes, "Musk's loss in wealth is second only to that of Amazon founder Jeff Bezos, who's the world's third-richest person, worth US$114 billion. He's US$57 billion poorer than in 2022, thanks to a 38 per cent decline in the e-commerce giant's stock."
Arnault, who ranked third for the past three years, was able to claim the top position due to the success of his luxury conglomerate's record-breaking revenues in 2022, which includes renowned brands like Louis Vuitton, Christian Dior, and Tiffany & Co.
S'pore sees 35 billionaires this year
The number of billionaires from Singapore included in Forbes' list this year has increased to 35 from the previous year's 26.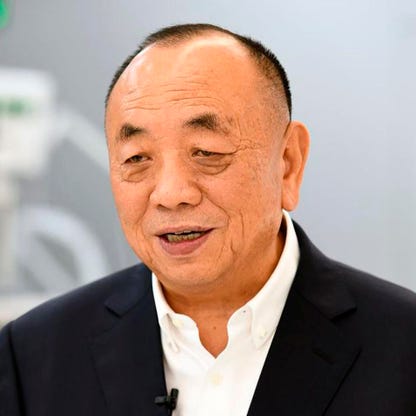 Li Xiting, founder of medical equipment firm Mindray, remains the wealthiest Singaporean on the list, although his global ranking dropped from No. 94 to No. 103 this year. His total wealth also decreased from US$17.6 billion in 2022 to US$16.3 billion this year.
Li, who is 72 years old, co-founded Mindray in Shenzhen in 1991. He achieved his wealth by selling ventilators and medical devices and witnessed a significant increase in his net worth during the Covid-19 pandemic. Although he was born in Anhui, China, he relocated to Singapore and obtained citizenship here in 2018.
Goh Cheng Liang, a paint manufacturing tycoon, is the second richest Singaporean on the list at No. 123, followed closely by Phillip Ng, the CEO of Far East Organization, at No. 290.
This year's list sees three new Singaporean entrants, namely Kwek Leng Keow, son of banking magnate Kwek Hong Leong (ranked No. 2,020), hotel mogul Michael Kum (No. 2,540) whose properties include brands such as Hilton and Hyatt, and Loo Choon Yong, co-founder of Raffles Medical Group (No. 2,540).
The CEO of gaming company Razer, Tan Min-Liang (No. 2,405), has also returned to the list with a net worth of US$1.1 billion.
Other Singaporeans who made the list include Zhang Yong, co-founder of hotpot chain Haidilao (No. 299), Forrest Li, founder of the online gaming and e-commerce firm Sea (No. 591) and Raj Kumar, a property magnate who made the list alongside his son Kishin RK in the same position (No. 1905).
It's interesting to note that billionaires from Singapore whose wealth was connected to e-commerce and gaming experienced a decline.
In particular, Sea's Li saw his net worth decrease to US$4.6 billion. Fellow co-founder Gang Ye also saw his net worth dropping to US$3 billion.
The Singaporean e-commerce and gaming giant has faced challenges in recent years. To improve its profitability, the company has cut thousands of jobs, froze salaries, and decreased quarterly sales and marketing expenses by over US$700 million.
However, in March, Li stated that the worst was over after Sea revealed an unexpected quarterly profit, aided by significant cost-cutting measures taken in 2022.
Featured Image Credit: Graham Uden via Forbes / Guru Gamer / KRAsia