Show me a convenience store or supermarket where Dutch Lady's iconic blue packaging is absent from the shelves.
You'd probably struggle to do so, and I think that alone speaks volumes about the brand's popularity.
I've never really given much thought to where it originated from though, assuming that it was an international brand—Dutch, probably.
And I'm not exactly wrong, but neither am I completely right. It's a little complicated, and interestingly, you could trace the brand's Malaysian presence back to Petaling Jaya.
Decades of dairy diversification
It all started with Royal Friesland Foods foraying into the Malay Peninsula in 1954.
For a brief introduction, it was a Dutch company that dealt with dairy and fruit-based products. (In 2008, it merged with Campina, another Dutch dairy company, and came to be known as FrieslandCampina.)
Royal Friesland Foods wanted to market sweetened condensed milk imported from the Netherlands in Malaysia and Singapore, so it formed Friesland (Malaya) Pte Ltd.
Almost a decade later, in 1963, it set up Pacific Milk Industries (Malaya) and commissioned a factory in Petaling Jaya, Selangor.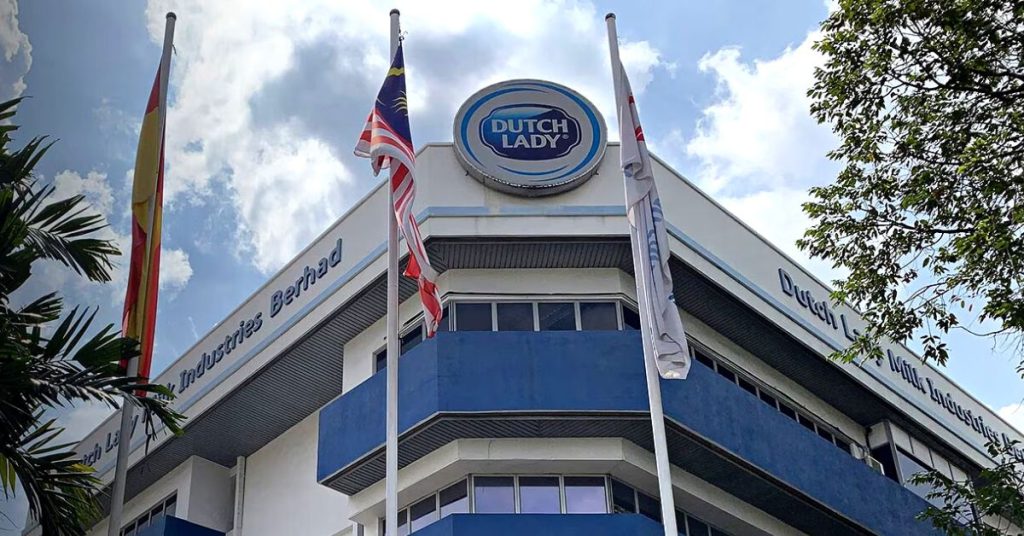 This became the parent company's first overseas production facility, and was tasked with manufacturing sweetened condensed milk.
It was completed in 1965, and has continued churning out dairy products for the past few decades.
1968 rolled around, and Pacific Milk Industries would make history by becoming the first dairy company to be listed on Kuala Lumpur and Singapore's respective stock exchanges.
Years would pass, and in 1975, the company would again make the news for two things: a rebrand, and a new product.
Pacific Milk Industries would come to be known as Dutch Baby for the next decade or so, and would make Dutch Baby Modified Baby Food.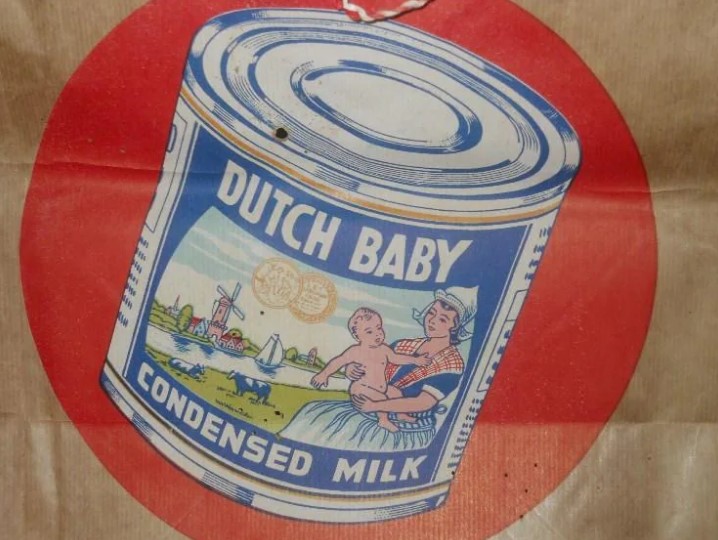 As the local dairy industry continued to mature, Dutch Baby didn't rest on its laurels. 
It began manufacturing sterilised milk in plastic bottles in 1983, and in 1984 would again change its name to reflect the further diversification of its products.
This is how it would become the household name Dutch Lady Milk Industries (Dutch Lady), with the goal of creating products for consumers of all ages.
In 1988, it would become the first to introduce formulated milk powder for children in Malaysia, the brand reported.
A year later, it would delist from the Singapore Stock Exchange in accordance with the Malaysian government's efforts to promote the Kuala Lumpur Stock Exchange.
Heading towards healthier ambitions
Between the early 2000s and the turn of a decade, Dutch Lady would churn out more changes. Namely, a new brand logo, and the launch of its yoghurts and yoghurt drinks.
At the same time, the company was working on making its products healthier. This led to the pivotal decision to cease their production of condensed milk in 2011.
"It was a tough decision, but the right decision," then-Managing Director Tarang Gupta told South China Morning Post in 2019. "Yes, it's milk, but at the end of the day it has a lot of sugar. Then we started reducing sugar across the board."
This included reformulating its Growing Up Milk to exclude sucrose, and eventually its other products followed suit.
Another change to its Growing Up Milk was the addition of more Vitamin D to its formulation, which Gupta said they were the first to do. "The rest of the market followed after," he added. 
Championing local cow milk
Although the parent company of Dutch Lady is owned by a cooperative of Dutch dairy farmers, the brand still plays a significant role in championing local milk, and the local dairy industry as a whole.
In 2013, it introduced the Farmer2Farmer programme. This saw Dutch farmers coming to Malaysia annually to share their century-old wealth of experience, best practices, and expertise with local dairy farmers.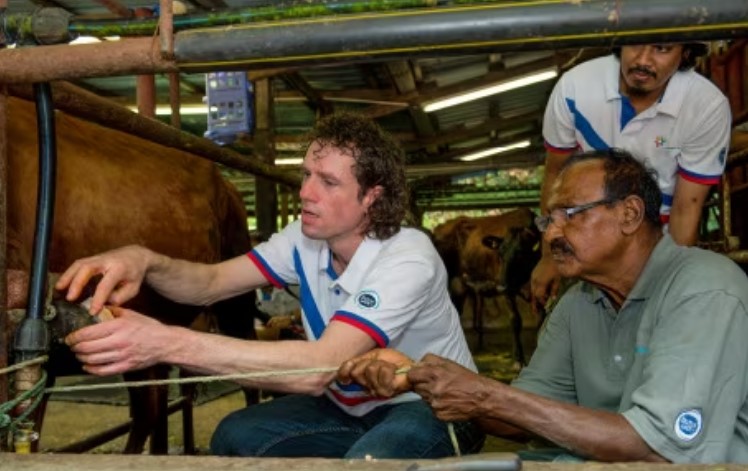 Some of the things focused on in the programme include good farming management and administration, good milking/handling practices, good breeding and fertility programmes, hygiene management, and more.
These are done with the goal of enhancing the quality and volume of cattle raw milk in Malaysia.
Dutch Lady also officially established a strategic partnership with the Department of Veterinary Services Malaysia (DVS) in 2021.
Since Malaysia is aiming for a 100% Self-Sufficiency Level (SSL) for local fresh milk production by 2025 as part of the National Dairy Industry Development Programme, the partnership will further drive development in this area.
As Dutch Lady moved into the year 2023, it announced a major change to the business as part of its optimisation exercise for its dairy production operations.
Remember its Petaling Jaya facility? The milk powder operations there will be discontinued by May 31, 2023, the brand targeted.
Their new Bandar Enstek manufacturing facility will also not be pursuing the production of milk powder, but the company assured that this shouldn't affect their products in the Malaysian market.
In the same November 2022 report, Dutch Lady also announced that it will be discontinuing the production of some of its other lines in phases over the next two years.
Whether this will affect Dutch Lady's standing in the local dairy market is still unknown, but it's likely that the brand may have other plans it simply hasn't revealed.
The Malaysian market for milk has been a rather interesting one to observe over the past few years, because we've seen quite a shift in consumer behaviour from dairy to plant-based products.
At least, that's what could be assumed from how brands are ramping up the production of non-dairy milk. Last year, we compiled a surprisingly robust list of brands selling non-dairy milk in Malaysia.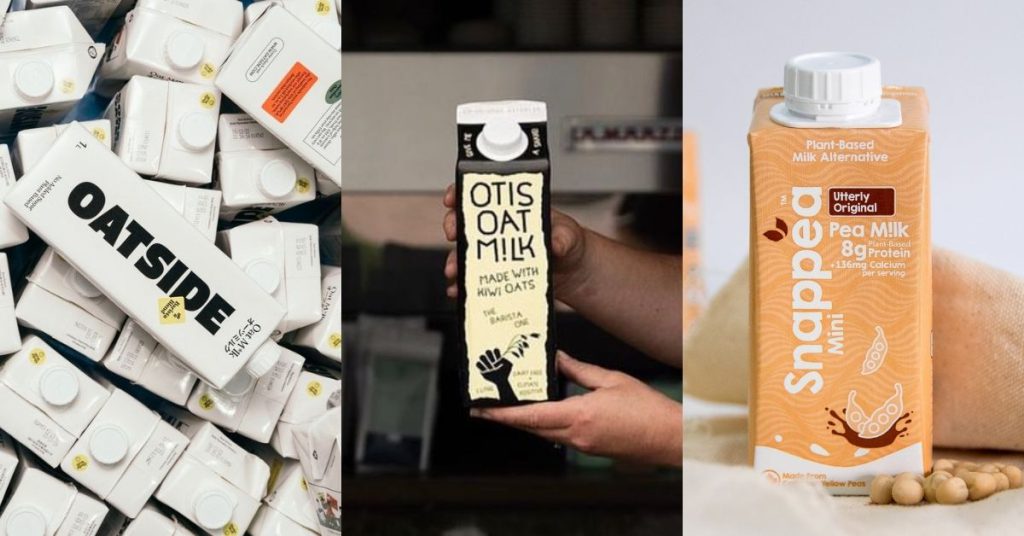 Even local fresh milk brand Farm Fresh has seen opportunities in this sector, and rolled out its own range of plant-based milk using soy, oat, and almond.
Dutch Lady has always stood firmly on the belief that dairy and its calcium content are integral to our health though, so it'll be interesting to see how it navigates the modern consumer segment in the near future.
Featured Image Credit: Dutch Lady