Malaysian artificial intelligence (AI) startup, VOX, had bagged a US$250,000 investment in pre-seed funding from Silicon Valley on Monday, April 24.
The team did not specify who the investor is, but shared with Vulcan Post that it's from a high-net-worth individual (HNWI). HNWIs are those who have liquid assets of at least US$1 million.
Founded by Simone Macario, VOX is described as a "conversational AI company whose focus is to solve issues related to human-to-machine interactions (HMI)". It does this through a linguist approach, enabling computers to communicate with users and vice versa.
"In simple words, we teach computers how to talk," the founder said in an interview with Italy Malaysia Business Association (IMBA).
The startup has worked with notable F&B brands such as Baskin Robbins, A&W, and OldTown White Coffee.
The fresh funds will be used to cover operational costs of the platform for the first 50,000 users of its Sharly.ai platform.
Chat with any document
Using generative AI technology and VOX's own proprietary technology, Sharly.ai is an AI productivity tool that helps parse information in documents. Users can upload any document, then ask Sharly.ai questions about the document, much like how one would ask ChatGPT questions.
"While ChatGPT and similar models provide simple APIs to connect to, they come with a lot of inherent limitations," said Davide Selvaggio, the co-founder and CTO of VOX.
"Our experience from previous products really helped to plug the holes, tune the model to be able to deal with thousands of pages while staying grounded in factual knowledge."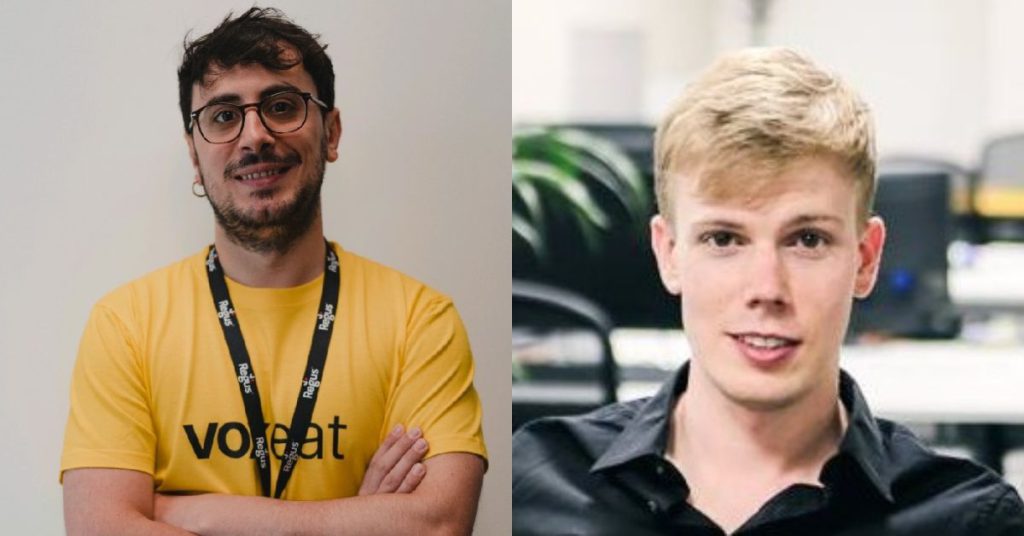 Sharly.ai offers three different plans. Those looking to use it for personal matters can access it for free, while industry experts who want it for professional reasons will have to pay US$5 per month.
Companies who want a more tailored solution will have to contact the company for a quote.
Currently, Sharly.ai is only available in English.
To test the programme, we uploaded a document of a book we're currently reading by the name of "All Marketers Are Liars". It took around one to two minutes to process the book and provide a summary.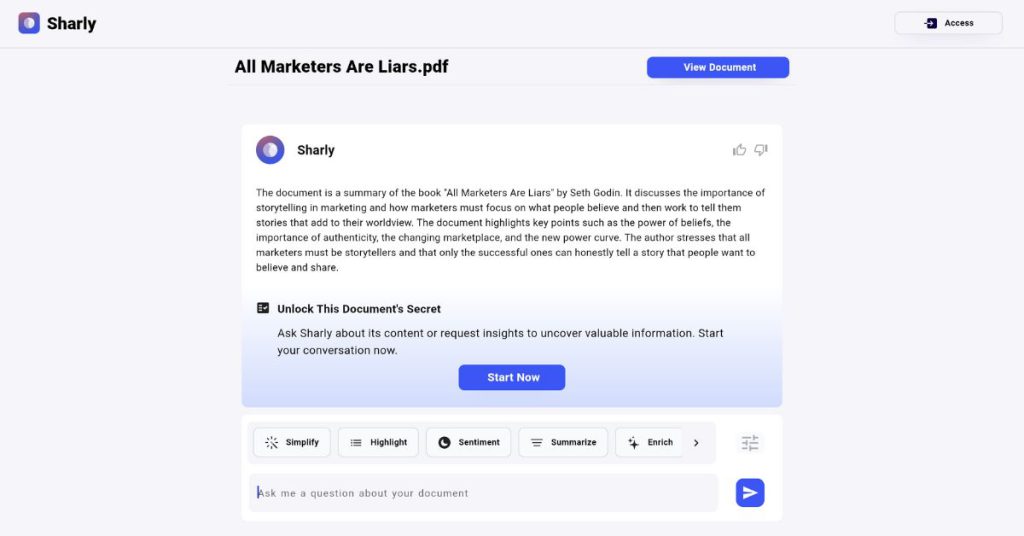 When asked to give me some of the top advice for writers from the book, it said:
The document emphasizes the importance of storytelling in marketing and how it can affect the way people feel about a product or service. The author stresses the need for marketers to have a consistent, authentic story that is framed in terms of the worldview of the person they are telling the story to. The document also mentions the power of beliefs and how they can become a self-fulfilling truth. The author encourages marketers to focus on the story they tell, as it is the product itself. The document does not have page numbers or paragraphs.
Other than asking direct questions about the content, you can also ask Sharly.ai to enrich, critique, simply, and highlight the content, amongst other things.
The voices behind VOX
Born and based in Malaysia, VOX is a B2B SaaS conversational AI commerce platform, meaning it helps enterprises automate conversational experiences with their clients through AI.
It essentially helps "automate conversations with ChatGPT" and can design virtual assistants or chatbots tailored to the users' needs.
With a background in computer engineering, Simone had worked in Italy, China, and Singapore before founding VOX in 2021.
In 2021, Simone told IMBA that the adoption of AI in Malaysia is still at an early stage, especially when compared with the US, EU, or Chinese markets.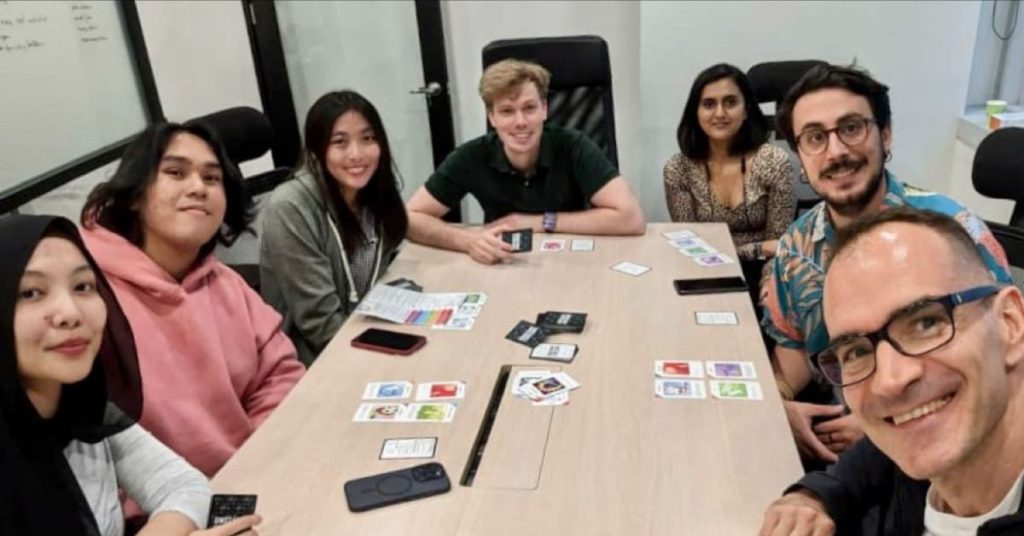 "Eventually, Malaysia is less active and keen in investing in technologies that require high R&D effort, preferring to follow trends and products that have been previously adopted and validated in high-income economies: in this sense, we could say that it's slightly more adverse to risk," he said.
He told Vulcan Post that while Malaysia's adoption of AI has increased in the past two years, he believes neighbours such as Singapore and Indonesia are driving AI transformation much faster.
"If I have to pinpoints major action points where Malaysia should invest more in, it's academical specialization and capital," he said. "Malaysia has a funding problem, there's not enough capital deployed in tech and innovation, and the [small fundings] are deployed very slowly."
Perhaps this might explain why VOX had looked abroad to the shores of the US for its pre-seed funding.
So why Malaysia, then? This was as Simone had been leading a predictive-AI company in South East Asia as the managing director when the pandemic hit.
"I chose to stay in Malaysia and it treated us very well," he explained. "We found talents and an early stage ecosystem that also allowed foreign talent employment."
True to this sentiment, VOX had bagged seed-stage funding of US$200,000 in 2022 from Indelible Ventures, seed stage venture fund in Malaysia.
"But deep down we always had global ambition, so as the border reopened we started to spend time between KL and San Francisco," he continued.
Hopefully, with startups including VOX leading the charge, the AI landscape in Malaysia will continue to develop and bring in more investments for homegrown AI companies.
Editor's Update: Parts of this article have been edited to add more information.
Featured Image: VOX