Disclaimer: Opinions expressed below belong solely to the author.
As I reported last month, Alibaba appears to be willing to go on a diet and shed a few unnecessary pounds which have taken the form of its international e-commerce businesses — Aliexpress, Turkish Trendyol, South Asian Daraz and Southeast Asian Lazada, founded in Singapore.
After the Chinese giant announced an internal split into six different groups, the companies catering to foreign markets have been bundled together under one banner as Global Digital Business Group.
Latest leaks, reported just a few days ago, suggest that Alibaba is already actively making plans for a possible IPO of the unit next year.
"The firm is in the early stages of consideration and the IPO's size has yet to be determined, according to people familiar with the matter. The business group is in talks with banks that could potentially help prepare for the IPO next year, said one of the people.

Valuations for the international business units vary: Morgan Stanley in March priced "international retail" units including Lazada and Trendyol at roughly US$29 billion (S$38.5 billion), while an analyst report by China International Capital Corp in the same month valued the firm's international division at about US$39 billion."

– Straits Times, May 5, 2023
Lucrative failure(s)
Over the years, Alibaba has invested approximately US$6 billion into Lazada, a bit over US$1 billion in Trendyol and acquired Daraz for US$200 million (with possible injections into the company).
Give or take, that puts the investment at around US$8 billion. Together with Aliexpress and international wholesale Alibaba.com, the group can easily double or maybe even triple its investments — and, let's remember, that these estimates were made in currently unfavourable stock market conditions.
Two years ago, Turkish Trendyol alone was valued at US$16.5 billion when it raised additional funding from external investors, without going public yet (Alibaba's stake remains north of 80 per cent).
Lazada would be worth a few times that, given that competing Sea Ltd. reached peak valuations of close to US$200 billion at the time. Even if it is trailing Shopee, it remains one of the most recognisable brands in the region.
None of the companies is quite a blockbuster success that Jack Ma once must have hoped them to become — and the planned IPO is a tacit admission that the plans have not gone well.
But it's also quite clear that Alibaba's investment is more than secure and by heading to the stock market, the bets it made over the past decade are going to net a sizeable profit, even if it's a far cry from what was hoped for.
Lazada may have lost leadership in the region, since the acquisition for US$1 billion in 2016 — but despite its failure to live up to the promises, it's clear that the money spent was chump change compared to the return it was able to provide even as a second or third market player, in as little as seven or eight years.
Can Lazada return to its glory days?
While it is clear that the expectations Alibaba had of the company did not materialise — whether by mismanagement by the new owner or its own inability to adapt — the question most people will be asking now is: can it bounce back? Can it compete with Shopee as equal again?
Unfortunately, the answer isn't simple.
While many have accused the Chinese parent of mistreating its adoptive child by putting it under management style unfit for an international startup built by European investors outside of China, the chances for its revival depend on how much control Alibaba is willing to give up.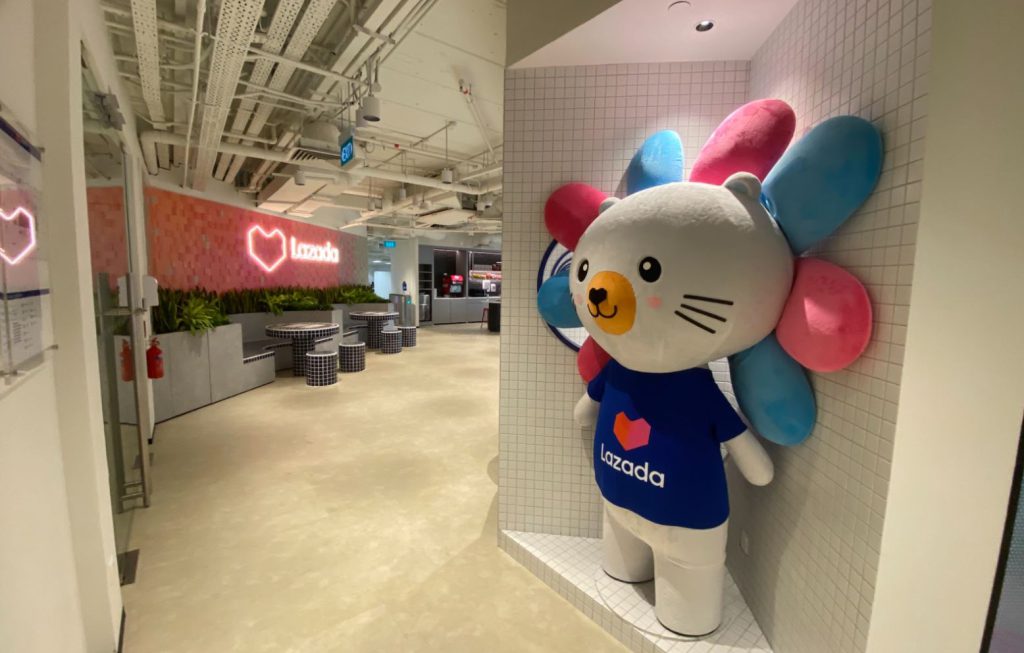 If the spin-off is merely to protect itself from possible backlash on political grounds as China and the West are on a collision course, then it's likely that Alibaba will keep the reins, hoping to benefit from external capital but without giving up control to foreign parties.
This is the most likely scenario if we consider that the entire international group includes some of its most distinct businesses — like Aliexpress and wholesale Alibaba.com.
It would mean that little would change in practical, day-to-day terms, and I would not expect Lazada's trajectory to meaningfully improve either.
Sure, as a publicly-traded entity, the business would come under more scrutiny and pressure to perform and additional capital would certainly help, but if the people calling the shots are largely the same as they have been since 2016, how much can we really expect?
If, however, Alibaba considers spinning off each constituent business separately, including a possibility of reducing its stake to under 50 per cent, then there might be a chance that under new management, the erstwhile leader of Southeast Asian e-commerce can be turned around, given another chance to increase its market share that has, thus far, been largely consumed by Shopee.
I wouldn't hold my breath, though.
By the look of things, it appears to be a politically-motivated move, aimed at managing pressures both at home — where Beijing has been cracking down on big tech and forced Jack Ma into exile — and abroad, as American and European capital is increasingly wary of risks of investing in China.
How Lazada — or any specific international unit, for that matter — performs, has likely been pushed to the back seat.
Featured Image Credit: igorgolovniov / depositphotos