At Proton's 40th anniversary event yesterday, we witnessed the company hitting another milestone with the launch of their newest model, the Proton X90 SUV. 
This car marks the brand's entry into the New Energy Vehicle (NEV) market. NEV is a term commonly used in China to refer to electric, hybrid (plug-in and extended range), and fuel cell vehicles.
The X90 will be available in four variants:
1.5 TGDi BSG Standard (7-seater)
1.5 TGDi BSG Executive (7-seater)
1.5 TGDi BSG Premium (7-seater)
1.5 TGDi BSG Flagship (6-seater)
Across the board, they share engine and transmission specs. They utilise the same three-cylinder turbocharged GDI engine as the X50 Flagship and newer X70 models, but the X90 has the addition of a mild-hybrid 48V Electric Motor Synergy (EMS) system, giving it a max torque of 300Nm.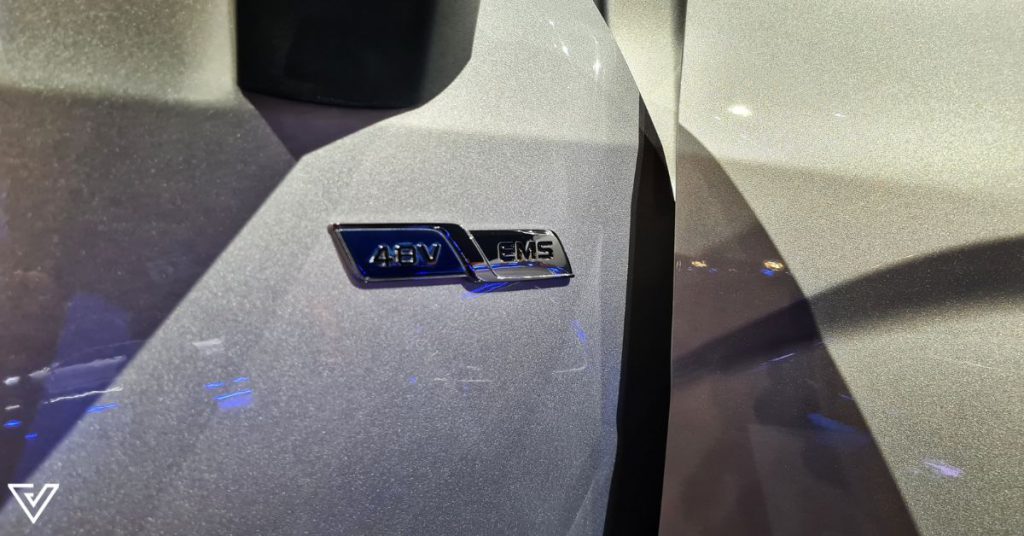 Other base specifications on the X90 include a 7-speed dual clutch transmission with manual mode, full LED headlamps, a 12.3-inch infotainment head unit, and a reverse camera.
Here are more key features of the X90 to take note of.
For the drive
1. Remote Engine Start
On your key fob, the last button allows you to remotely start the engine of the X90, and with the Proton Link app, you'll also be able to toggle air-conditioning.
This means that before your drive, you can warm up your engine and cool down the car's oven-like interior without even stepping a foot into it, which is a plus one for Malaysian weather.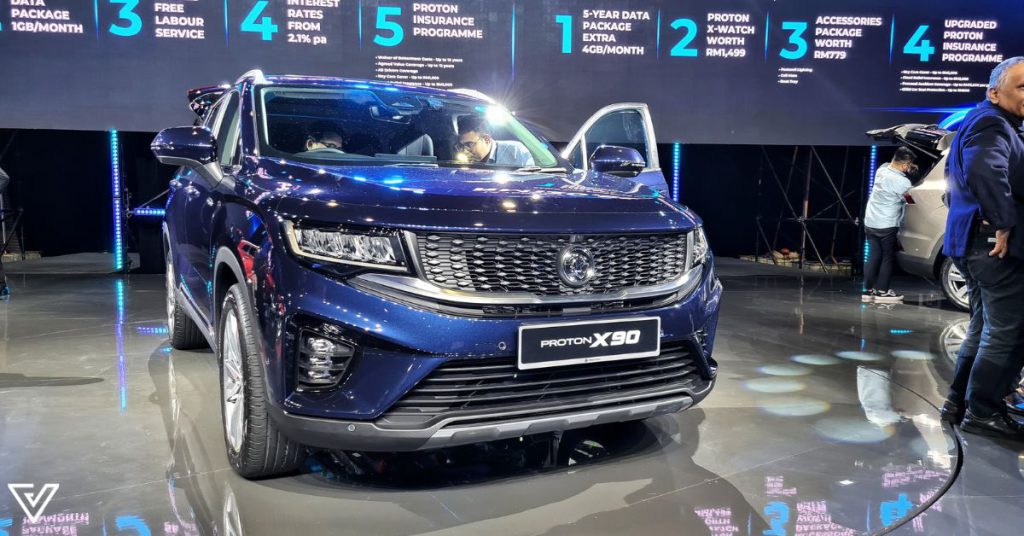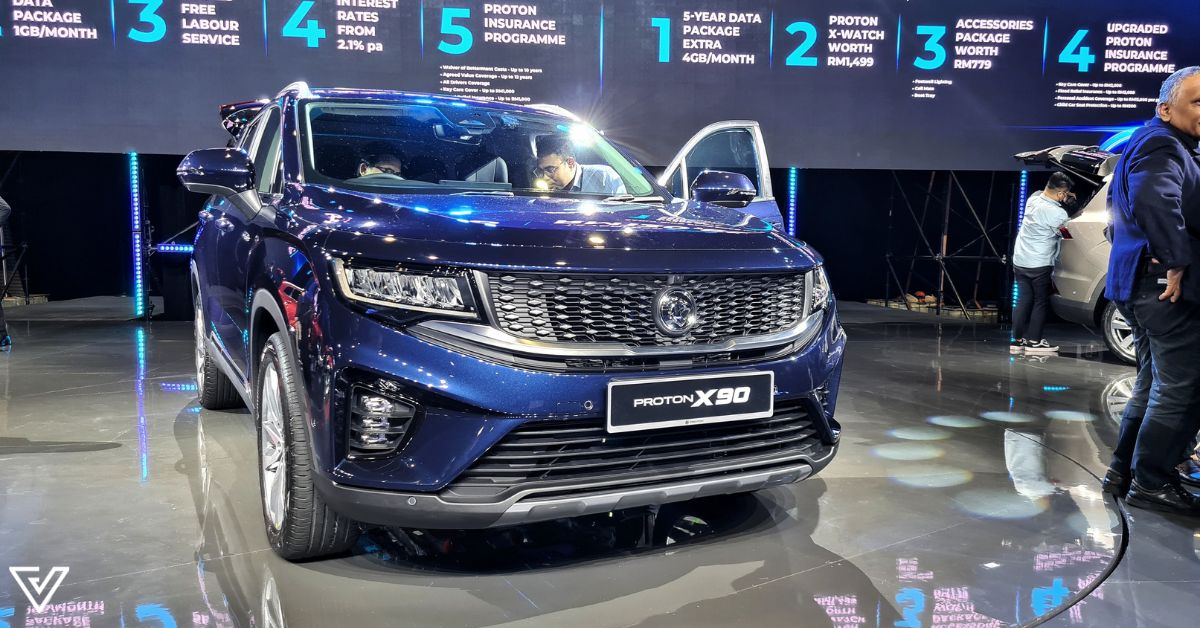 2. Tyre pressure monitoring system
If you're like me and often overthink whether your tyre is punctured when the road feels a little rougher, this is an anxiety soother. 
Available from the Executive variant onwards, the X90 will allow drivers to monitor individual tyre pressures easily.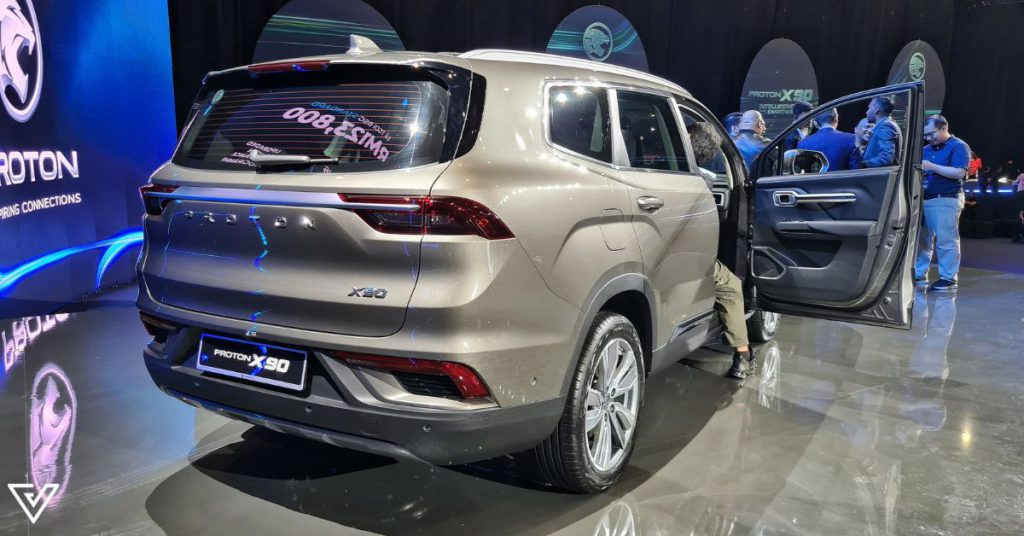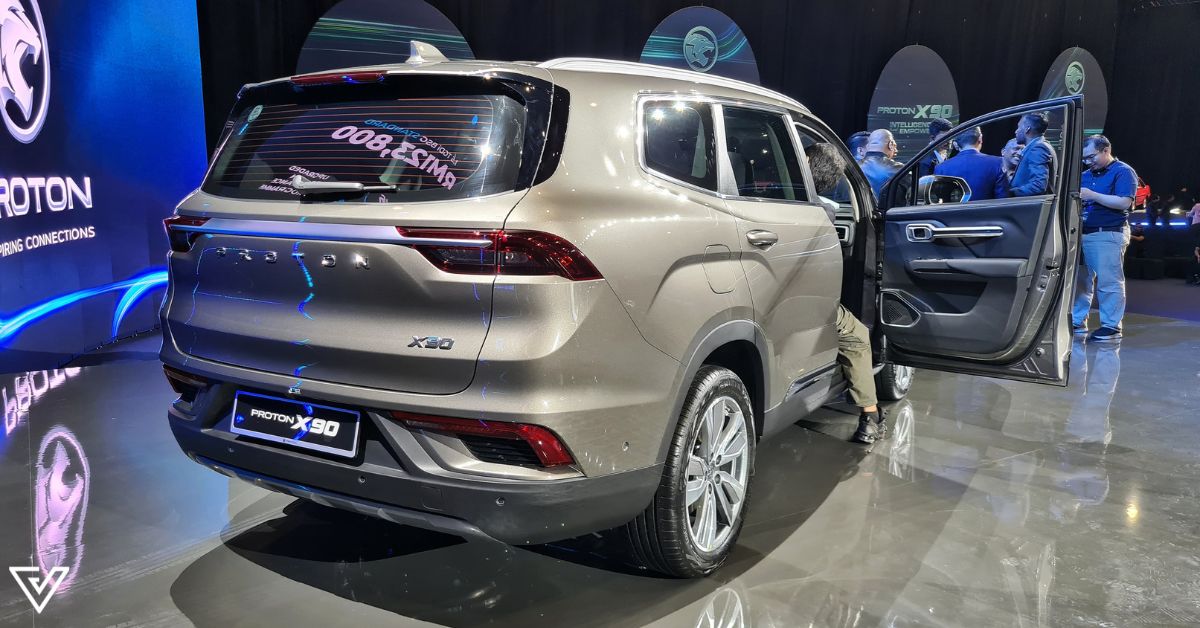 3. Suspension that's tweaked for Malaysian roads
The front suspension is a MacPherson Strut, while the rear one is a multi-link with stabiliser. According to Proton, the X90's suspension has been tuned to the conditions of Malaysian roads for added comfort too.
4. Wide dashboard and infotainment display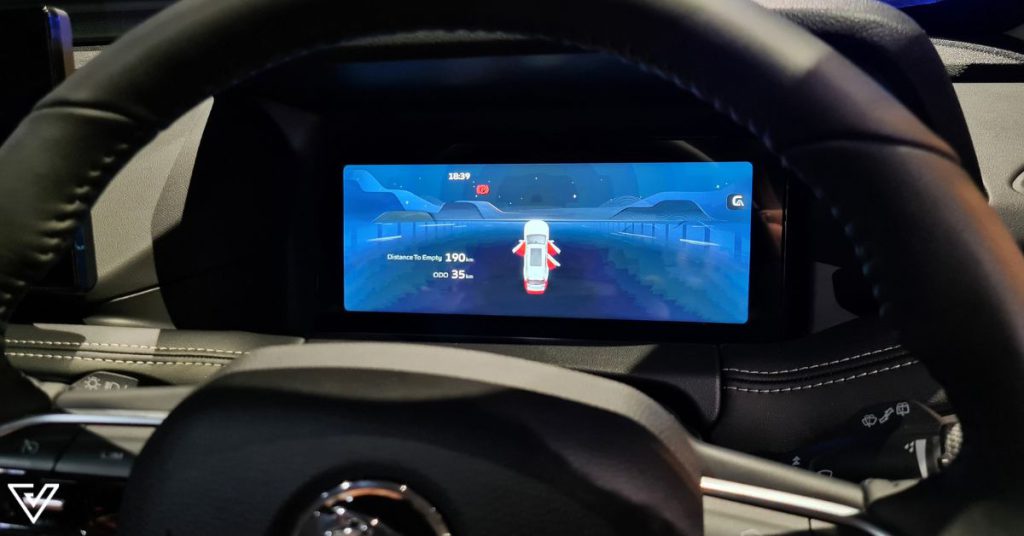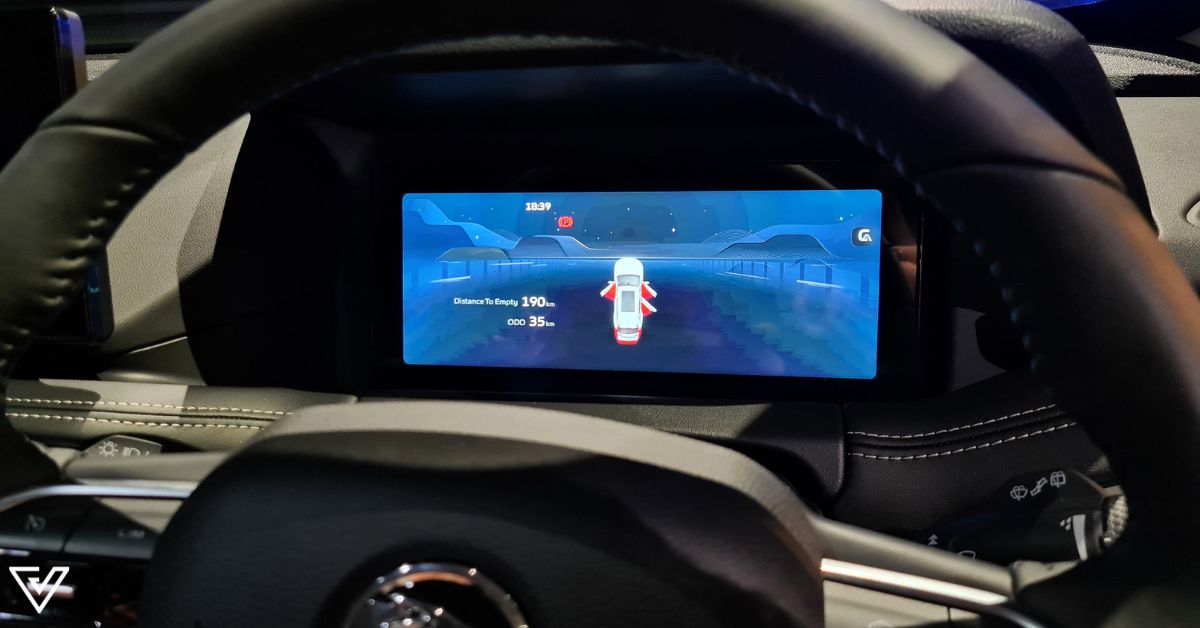 The X90 is equipped with a 10-inch LCD metre dashboard and a 12.3-inch touchscreen infotainment display unit with ample space to display a full-screen navigation map and other important information.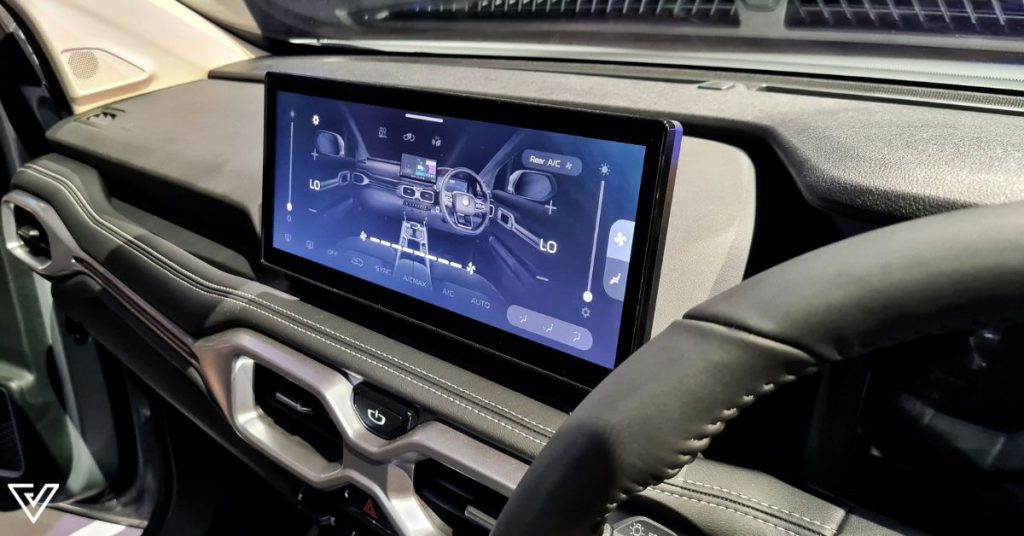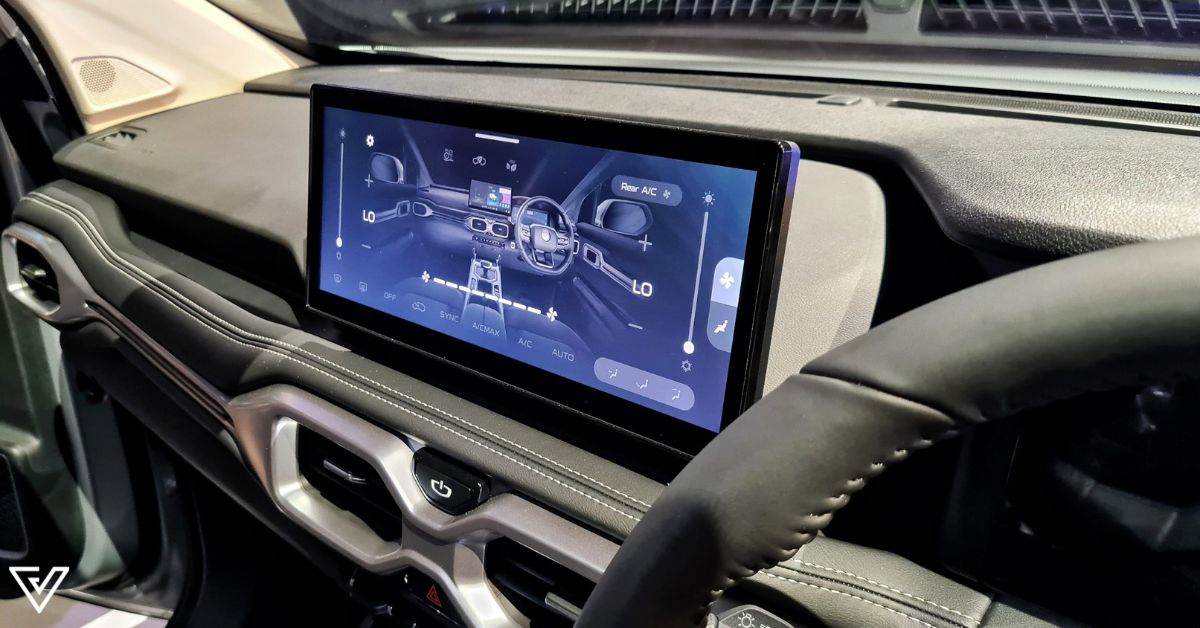 For safety & security
5. 5-star ASEAN NCAP safety rating
In an April 2023 test, the New Car Assessment Program for Southeast Asia (ASEAN NCAP), an automobile safety rating programme, awarded the X90 a 5-star rating with points of 83.75.
6. 360 camera with 3D display
Giving you a bird's-eye view of your own car, this 360–camera will enable you to manoeuvre your X90 through tight spaces and park with less fuss.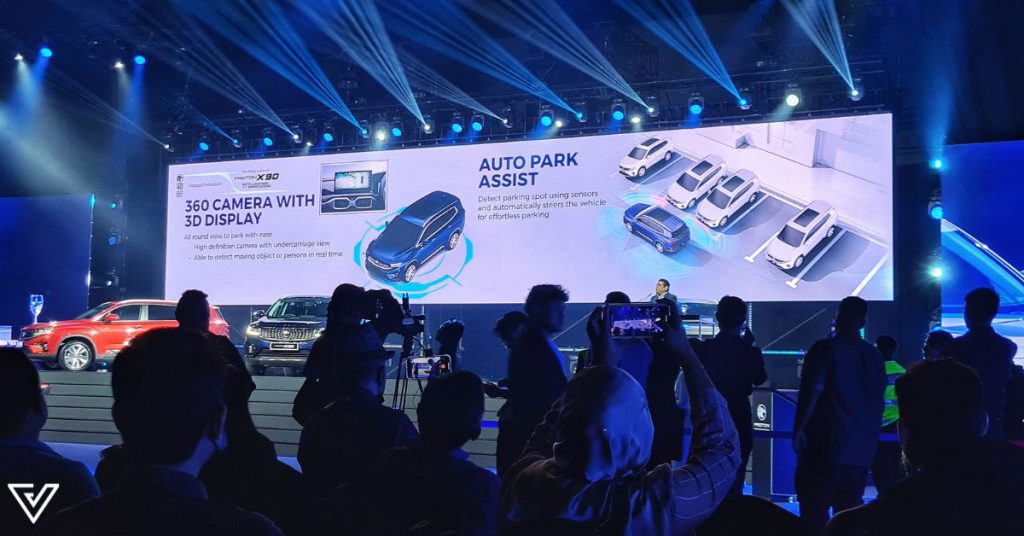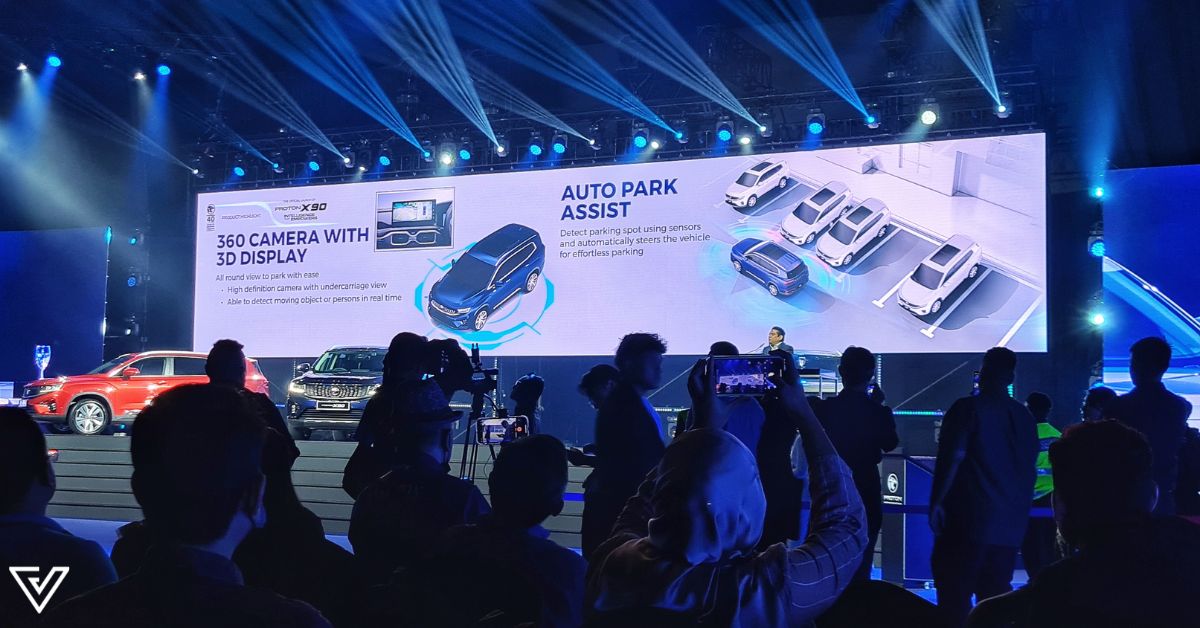 7. Advanced Driver Assistance System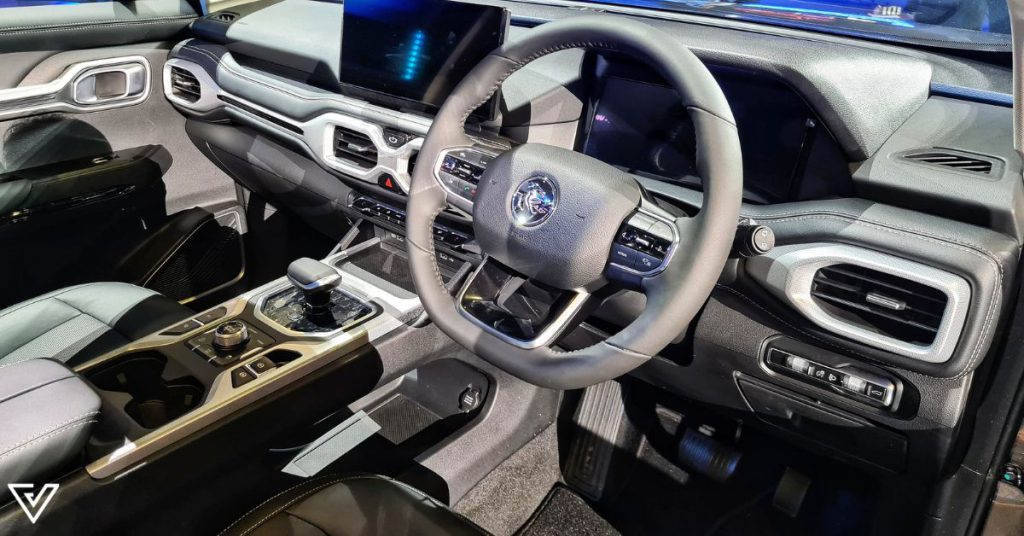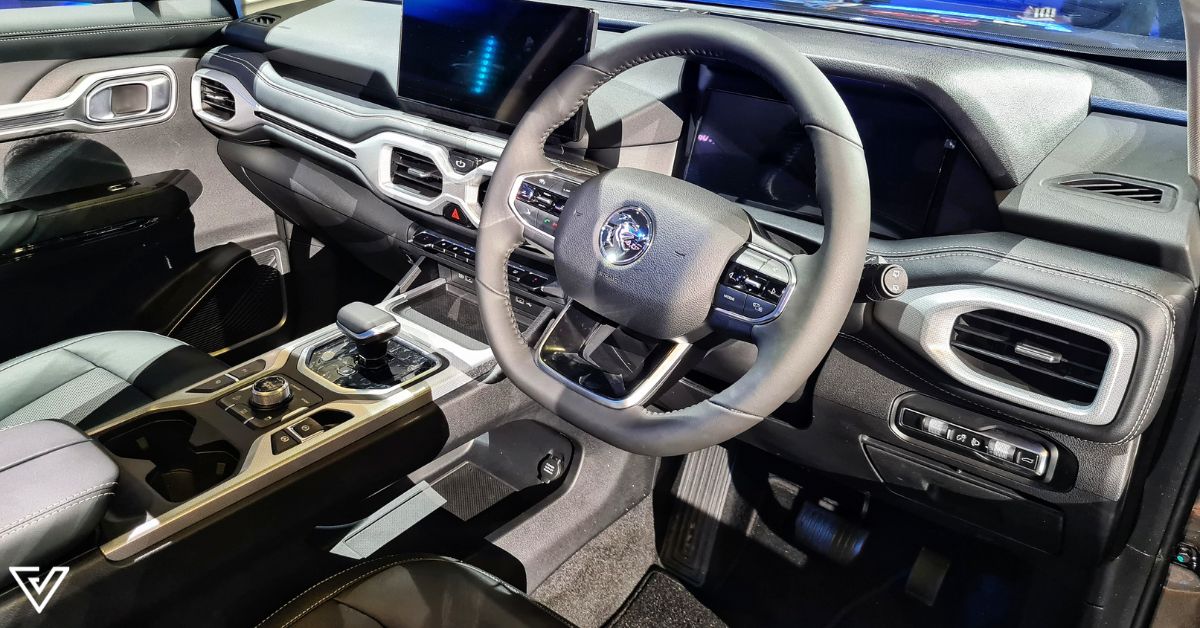 There are 14 safety systems in place for the X90, which include:
Autonomous emergency braking
Forward collision warning
Adaptive and intelligent cruise control
Lane departure warning
Lane change assist
Door opening warning
Intelligent high beam control, and more
From the 14, the following three are new.
8. Traffic Sign Information
As you drive, this system helps detect and displays road sign information in the metre combination so you can keep a close eye on your driving and road regulations simultaneously.
9. Rear Cross Traffic Alert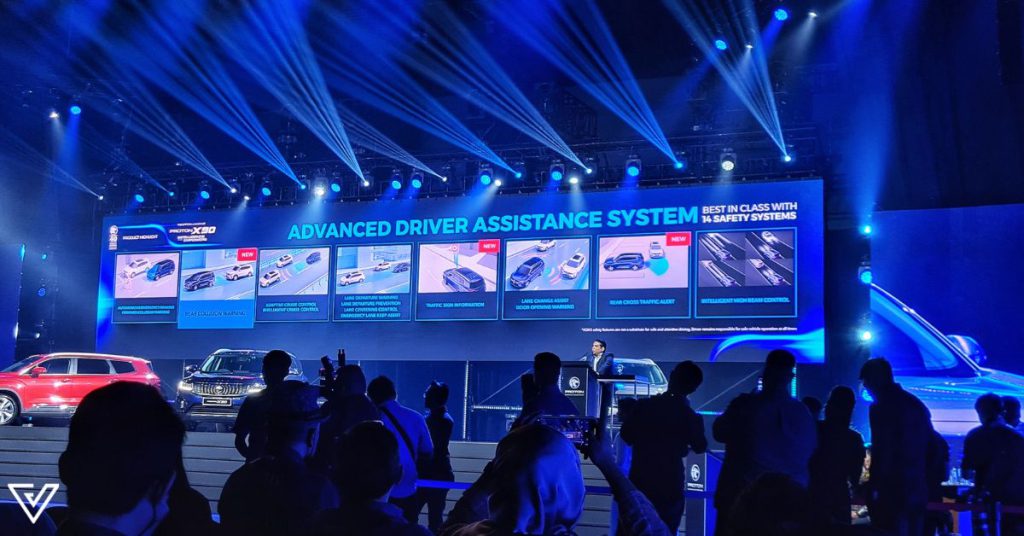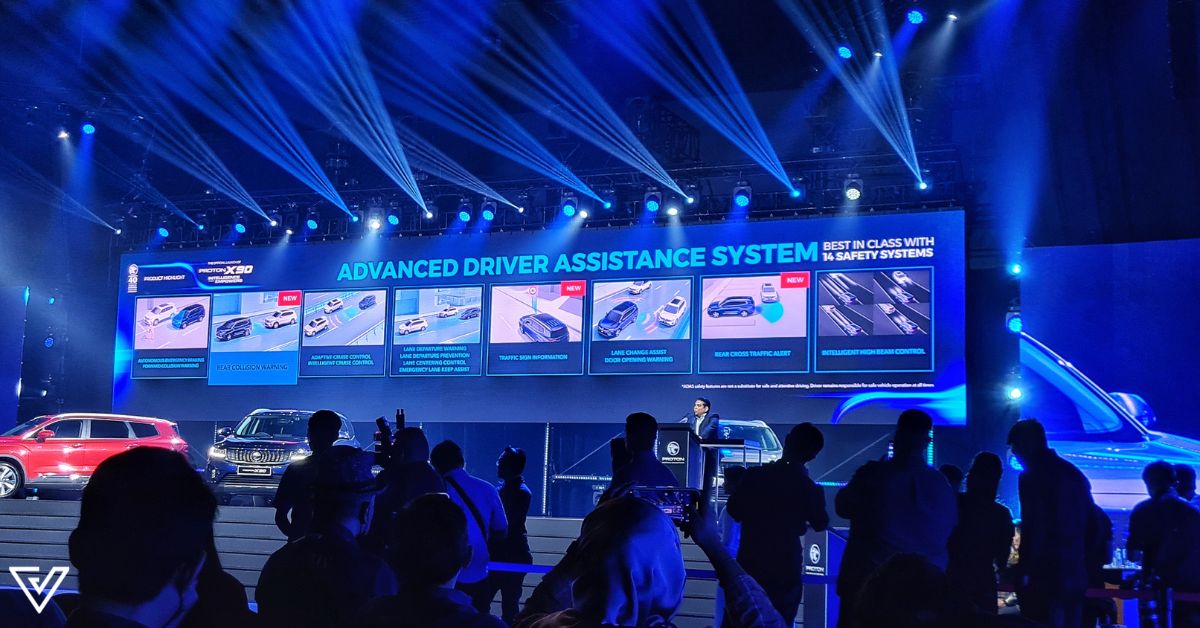 Paired with the 360 camera, this feature which detects approaching vehicles from the rear and sides when reversing out from a parking space helps to prevent blind spot collisions.
10. Rear Collision Warning
If the X90 you're driving detects that another vehicle is approaching from the rear at high speeds, your hazard lamps automatically kick in to warn the rear vehicle of a potential collision if they don't slow down.
11. Nearby Auto
Nearby Auto is a proximity-based feature that automatically locks or unlocks your X90. Once activated, walking near your car unlocks it, and walking away locks it.
For comfort & convenience
12. Ventilated seats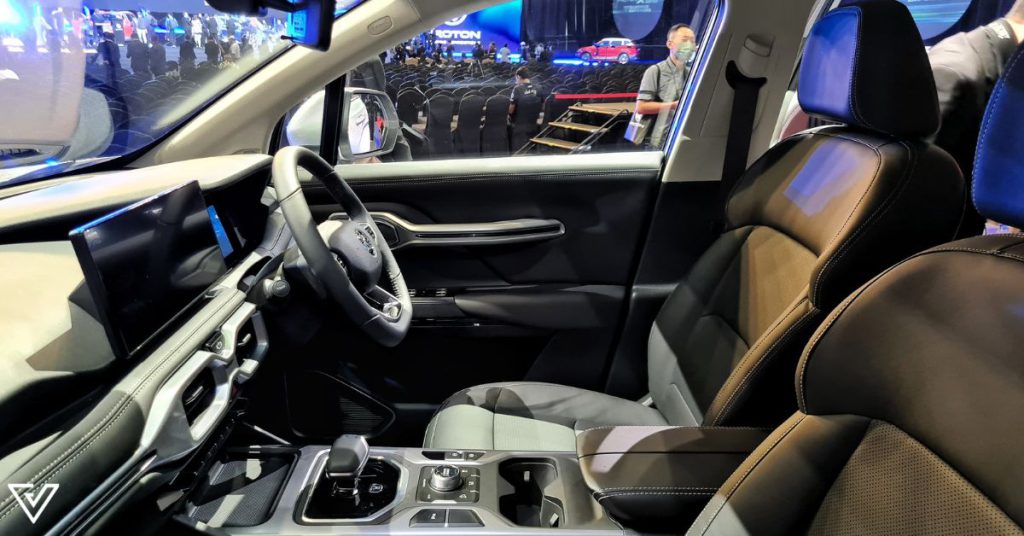 In our hot and humid Malaysian weather, who can say no to features that keep the driver and their passengers cooler?
The ventilated seats in the X90 are just one example of how Proton is amping up quality-of-life features. These are available in the front seats for the Executive variant onwards, and available in the second-row seats too for the Flagship variant.
The seats in the Standard variant are made of fabric, while the Executive's are leatherette, and the Premium and Flagship's seats are made of Nappa leather.
13. Panoramic sunroof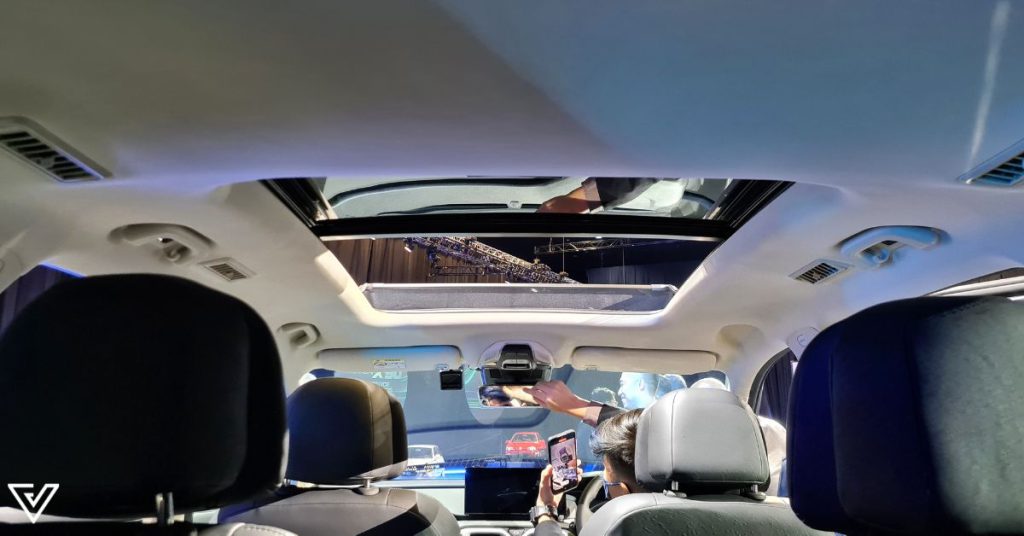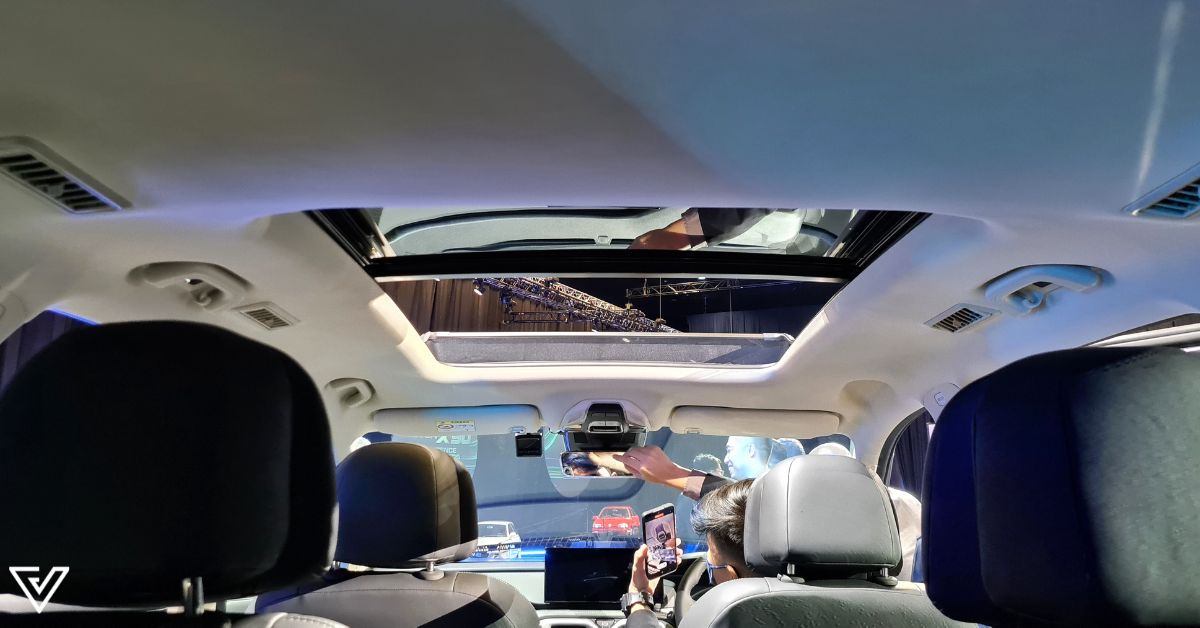 Only available in the Flagship variant, there's a panoramic sunroof for the views on those family road trips, or for letting in more light during daily drives.
14. Captain seats
This is another feature unique to the Flagship variant. The captain seats in the second row are why the Flagship X90 has just six seats, but this provides passengers with better personal space and comfort during rides.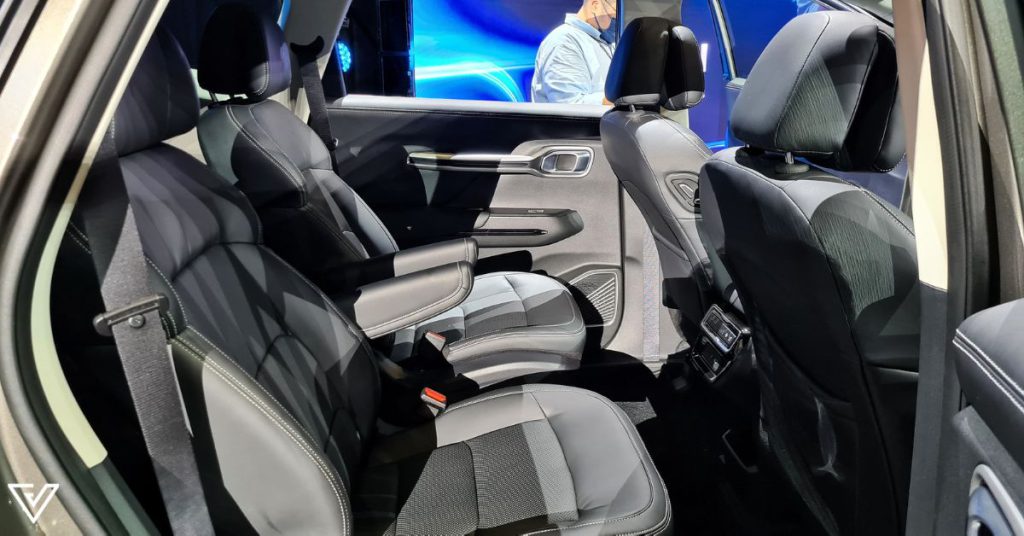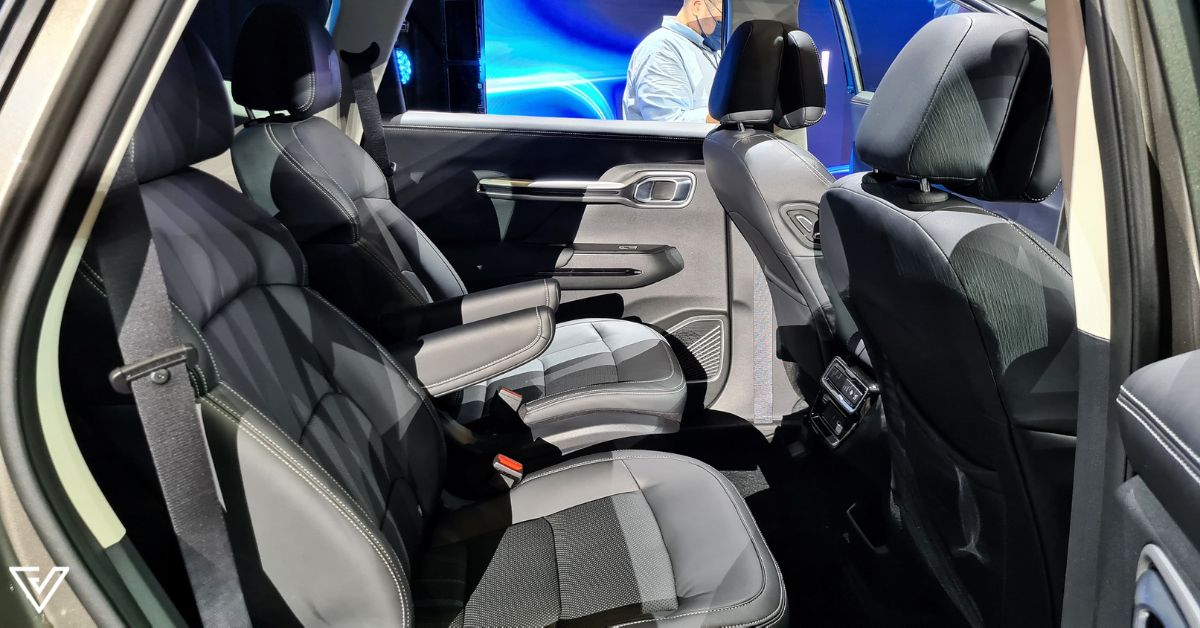 The other variants have a 60:40 configuration in the second row, and a 50:50 configuration in the third row.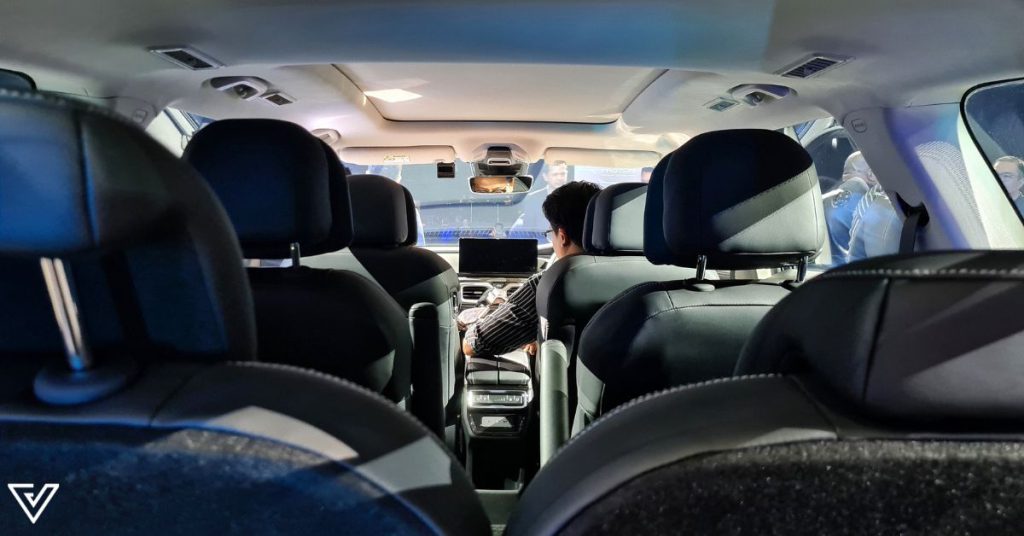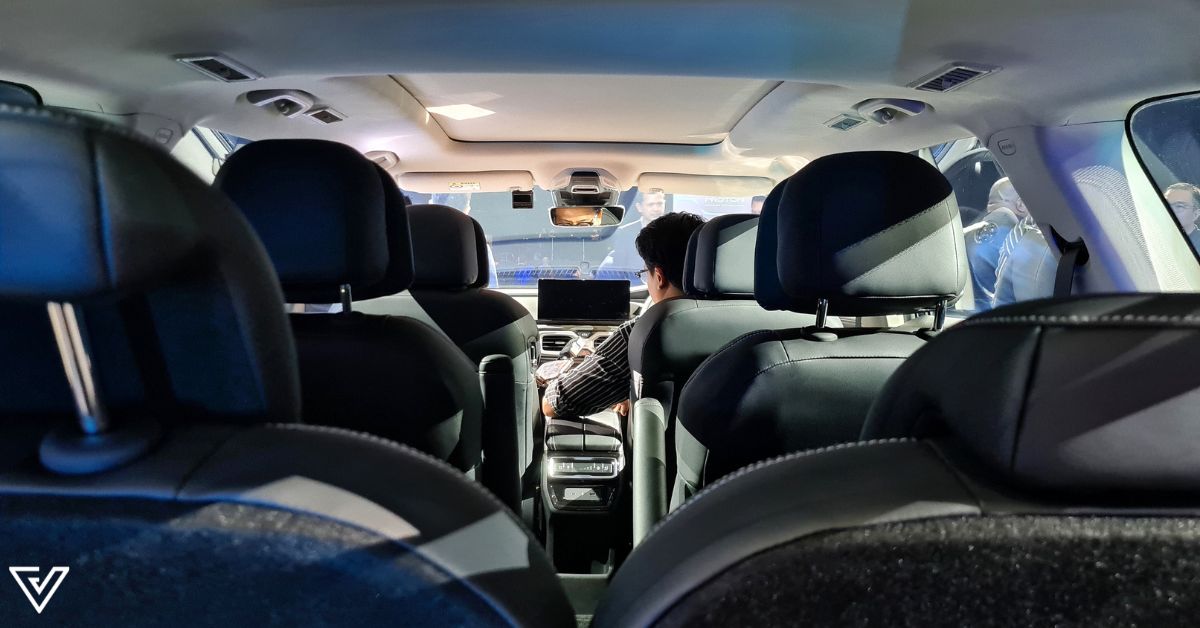 15. Boss switch
All variants of the X90 have a driver's seat with a boss switch, which is an electronic toggle to adjust your seat, but on the Flagship variant, the front passenger seat gets this VIP treatment too.
16. Ample cargo space
When you put down the second- and third-row seats, the base 257 litres of cargo space opens up to accommodate 2,050 litres, paultan.org reported.
17. Wireless charger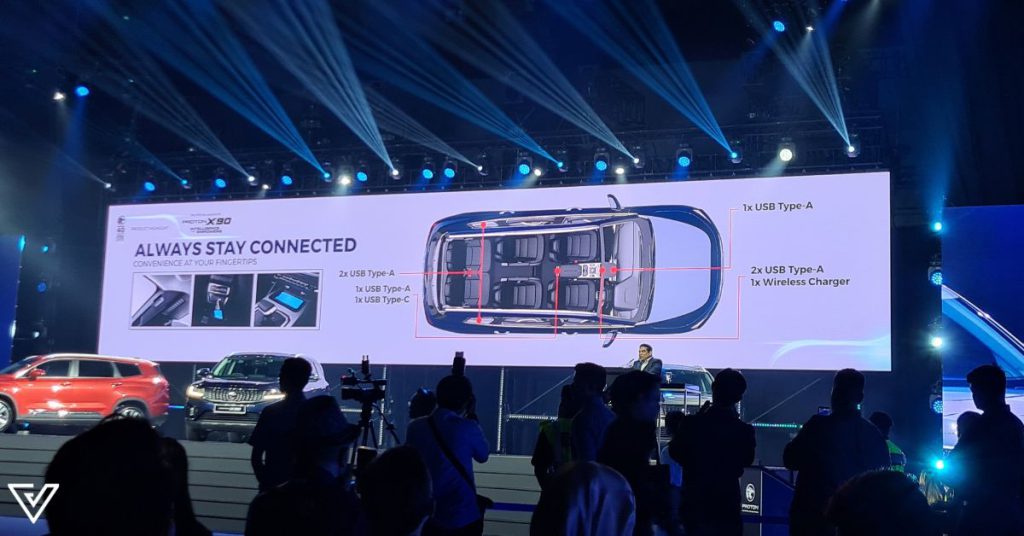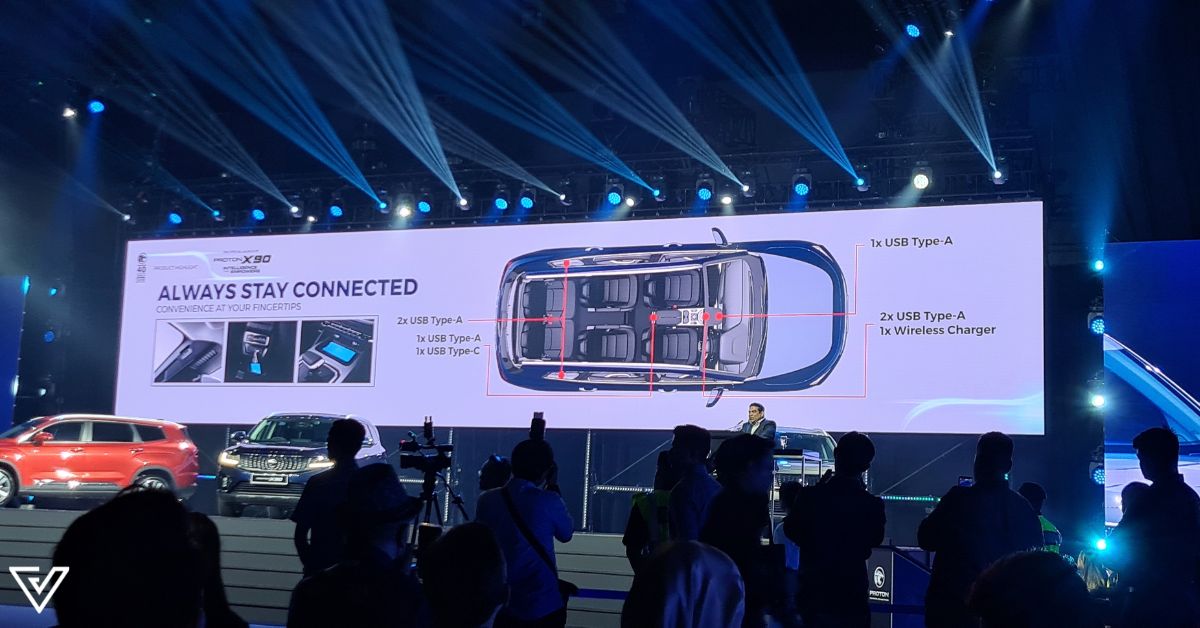 On the armrest console of the Premium and Flagship variants, you get a wireless charger to complement the seven USB ports available across the three rows of seats.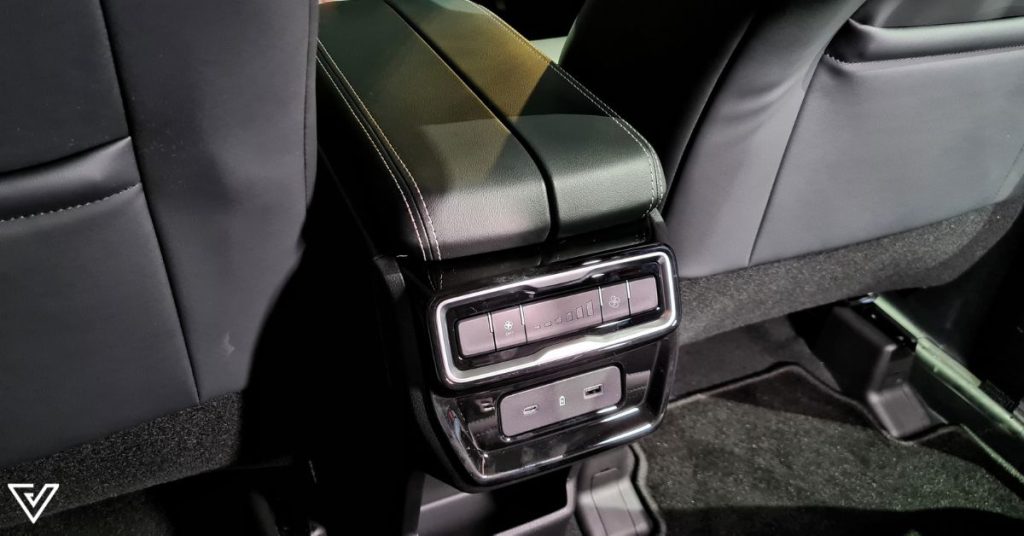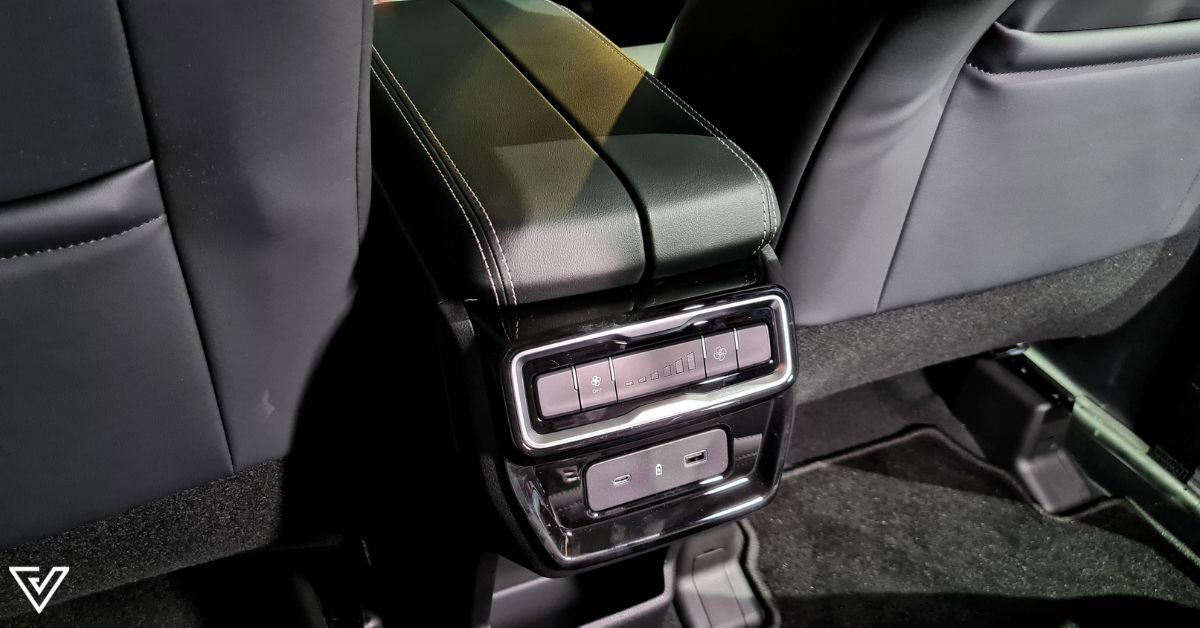 18. Power tailgate
From the Executive variant onwards, the X90 has a powered tailgate. Additionally, on the Premium and Flagship variants, instead of a kick sensor for a truly hands-free boot opening experience, you can utilise the Nearby Auto feature.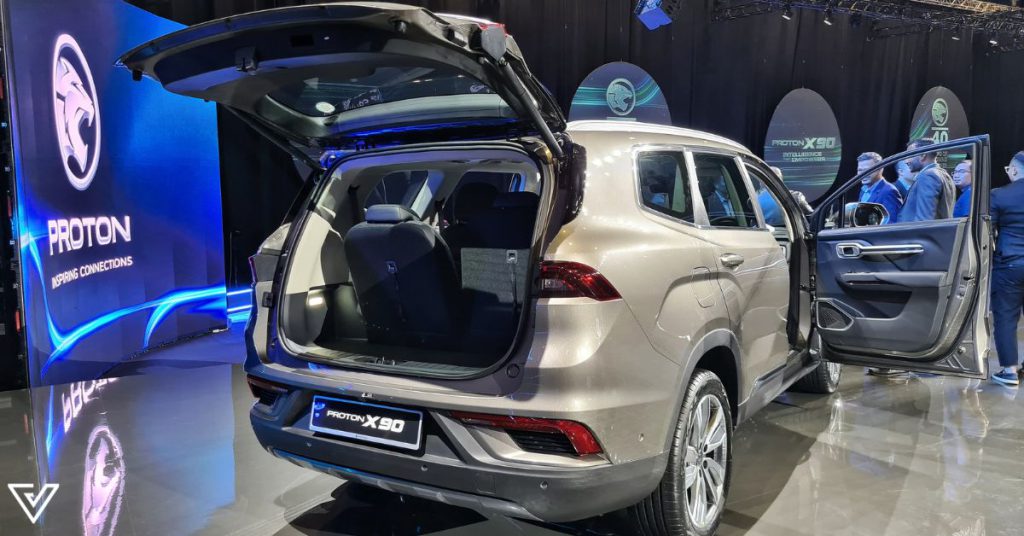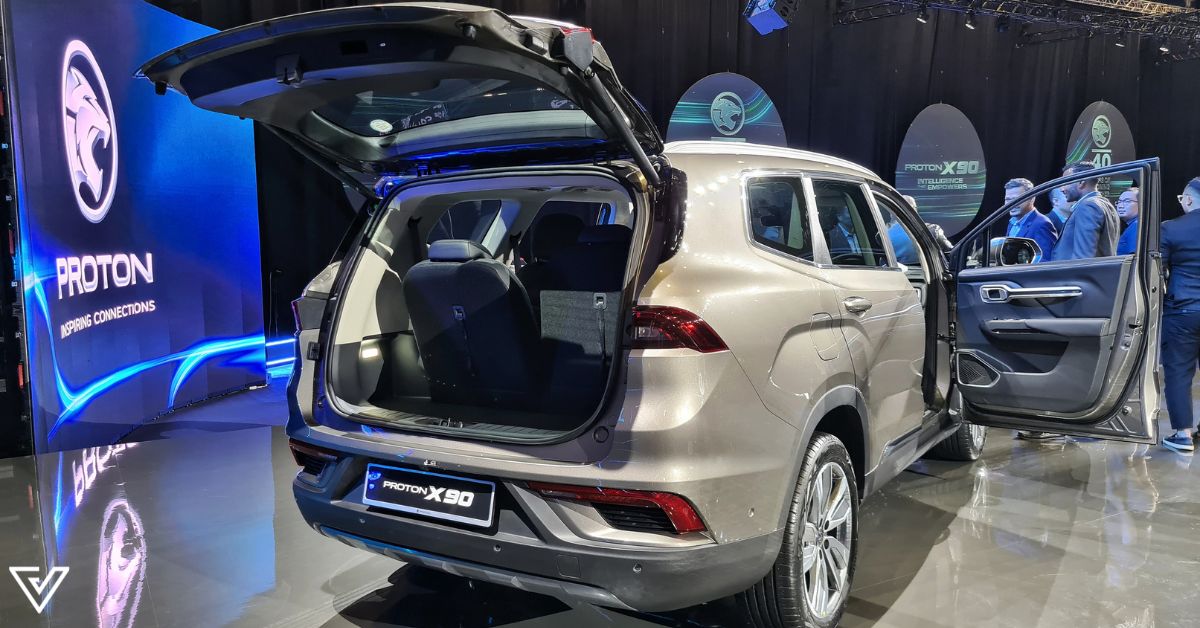 If you have your keys with you, standing behind the tailgate for several seconds will cause the indicators to blink several times, signalling that the X90 is going to automatically unlock and open up the boot.
19. Auto Park Assist
On days when even the 3D camera isn't enough to help you with parking, the Auto Park Assist with its self-parking convenience comes to the rescue. This is available only in the Premium and Flagship variants.
-//-
It's said that the X90 is based on the Geely Haoyue (or Okavango), and for the most part, retains many similarities.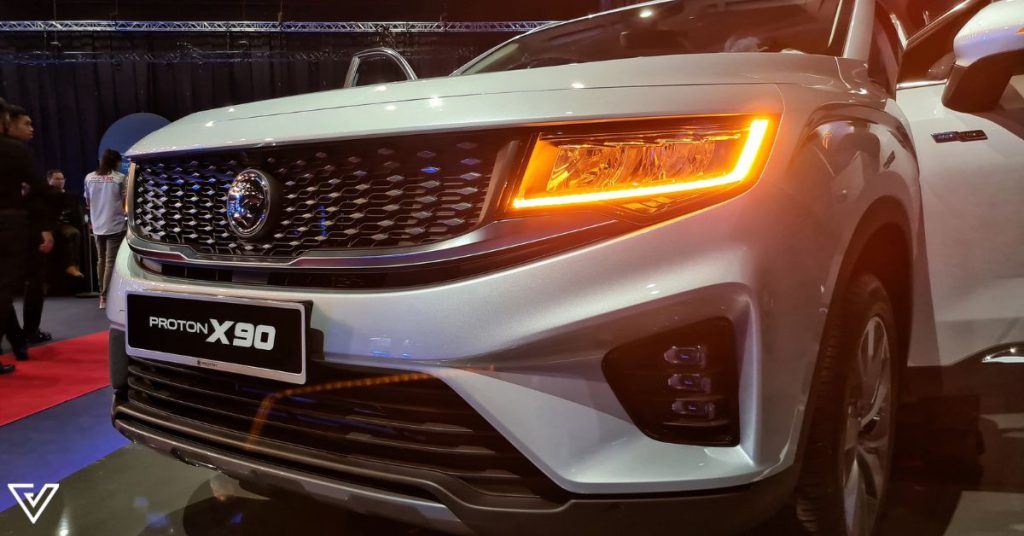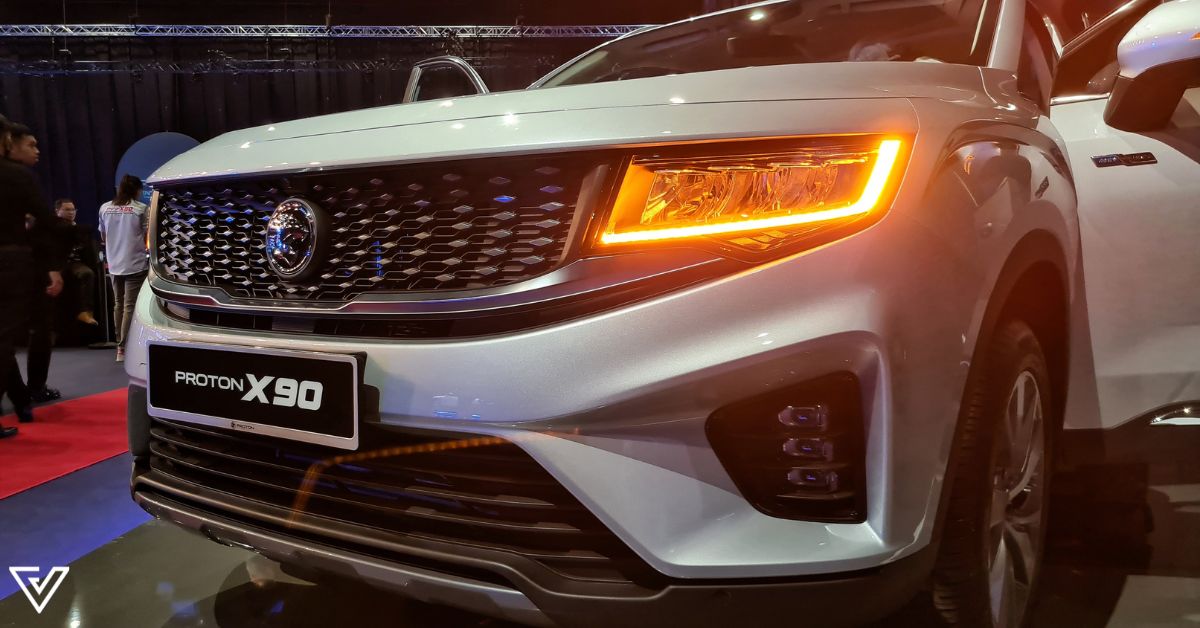 A few of the key differences that are noticeable would be the X90's songket-inspired grille, and the additions of the first- and second-row pillow headrests (on the Flagship variant), as pointed out by SoyaCincau.
The X90's on-the-road prices without insurance are as follows:
| | |
| --- | --- |
| 1.5 TGDi BSG Standard (7-seater) | RM123,800 |
| 1.5 TGDi BSG Executive (7-seater) | RM130,800 |
| 1.5 TGDi BSG Premium (7-seater) | RM144,800 |
| 1.5 TGDi BSG Flagship (6-seater) | RM152,800 |
These prices are valid for Peninsular Malaysia only, and are inclusive of a five-year unlimited mileage warranty, a five-year data package of up to 1GB/month, and 6x free labour for servicing.
There are early-bird packages available too for the first 4,000 bookings, which will give owners a five-year data package of extra 4GB/month, a Proton X-Watch worth RM1,499 that provides remote controls for the car, and an accessories package worth RM779.
You have six colour options for the X90:
| | |
| --- | --- |
| 1.5 TGDi BSG Standard (7-seater) | Snow White, Armour Silver, Jet Grey |
| 1.5 TGDi BSG Executive (7-seater) | All of the above, Cinnamon Brown, Ruby Red |
| 1.5 TGDi BSG Premium (7-seater) | All of the above, Marine Blue |
| 1.5 TGDi BSG Flagship (6-seater) | All of the above |