Motherhood is a journey filled with love, laughter, and challenges, but it's also an incredibly demanding role that requires constant juggling of responsibilities.
As we approach Mother's Day, it's important to recognise and celebrate the hard work and dedication of all the incredible moms out there.
In this article, we have rounded up 10 businesses that can help to make life a little easier for some of the busiest people on the planet. From fashion subscription services, sex toys, lactation pods, to female-friendly gym, we hope to offer a respite to those who need them most.
1. Style Theory: Fashion subscription service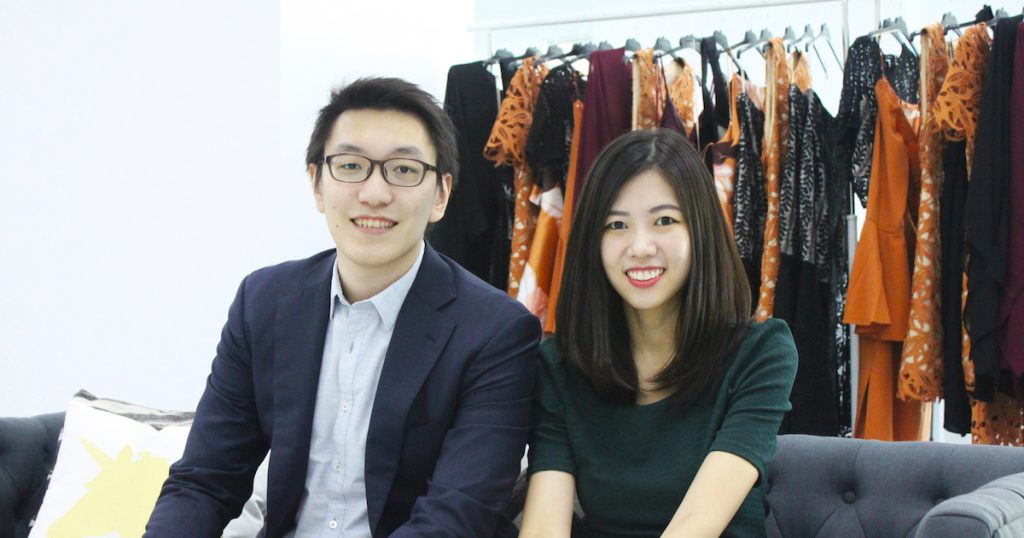 Mothers spend their days in and out of various tasks, and staying on top of fashion trends is most likely the last item on their to-do lists. Let's be real: When you are repeatedly summoned with the cries of "mom!" in the morning rush, who has time to think about how to dress in style?
Fashion subscription service Style Theory offers a lifeline for fashion-forward mothers. For a mere S$89 per month, subscribers can choose six carefully curated apparels, making sure their wardrobes are in a perpetual state of change without succumbing to the suffocating clutches of excess.
Beyond apparel, Style Theory also offers subscription plans for bag rentals, preloved clothing purchases, and the opportunity to loan out designer items for users to earn some passive income.
2. Aunty App: On-demand babysitters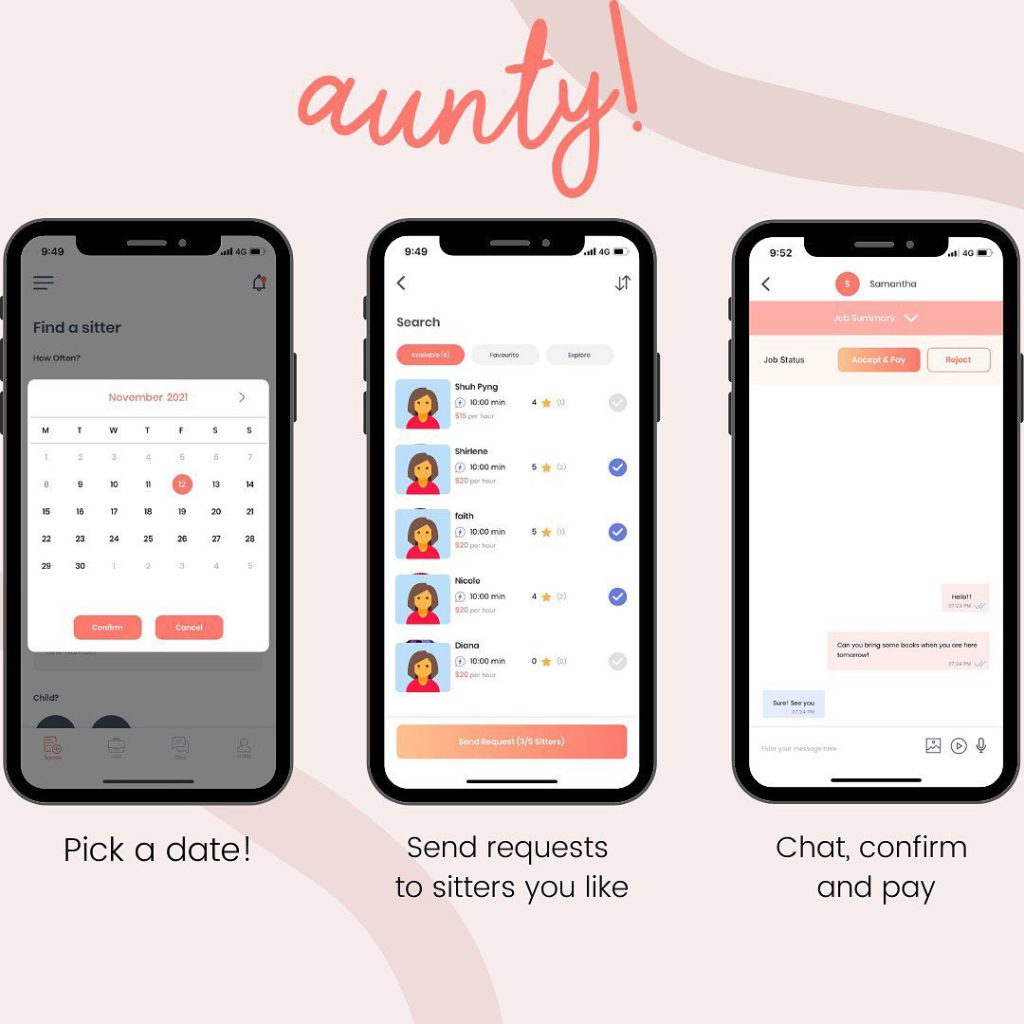 Parenting — a job that demands superhero-level energy and the patience of a zen master — has found a new ally in the form of a mobile app called Aunty.
Launched in October 2021, this app offers frazzled parents an opportunity to take a breather by outsourcing their childcare needs to verified sitters.
All parents need to do is input their preferred dates and address, and scroll through profiles of sitters available on the app. The sitters can be selected based on experience, hourly rate, reviews, and even specialisation — from infants to teenagers.
The app also features a messaging function that allows parents to communicate their expectations and requirements directly with the sitters.
3. Moom Health: Personalised supplement for women's health
In today's fast-paced world, taking care of our health has never been more crucial, especially for busy mothers who juggle multiple responsibilities every day.
However, with so many wellness trends and supplements available, it can be overwhelming to find products that actually work and fit within our budgets. That's where Moom Health comes in — a startup that offers daily supplements formulated for women at affordable prices.
Starting from as low as S$1 a day and nothing above S$2, the brand aims to take down the wall that separates individuals from the healthier version of themselves.
Moom Health understands that every woman's health needs are unique, which is why they offer a personalised quiz that takes into account one's lifestyle, general health, and women's health issues. By taking this quiz, users can rest assured they are getting the right nutrients to meet their health goals.
4. Go! Mama: Lactation pod for breastfeeding mothers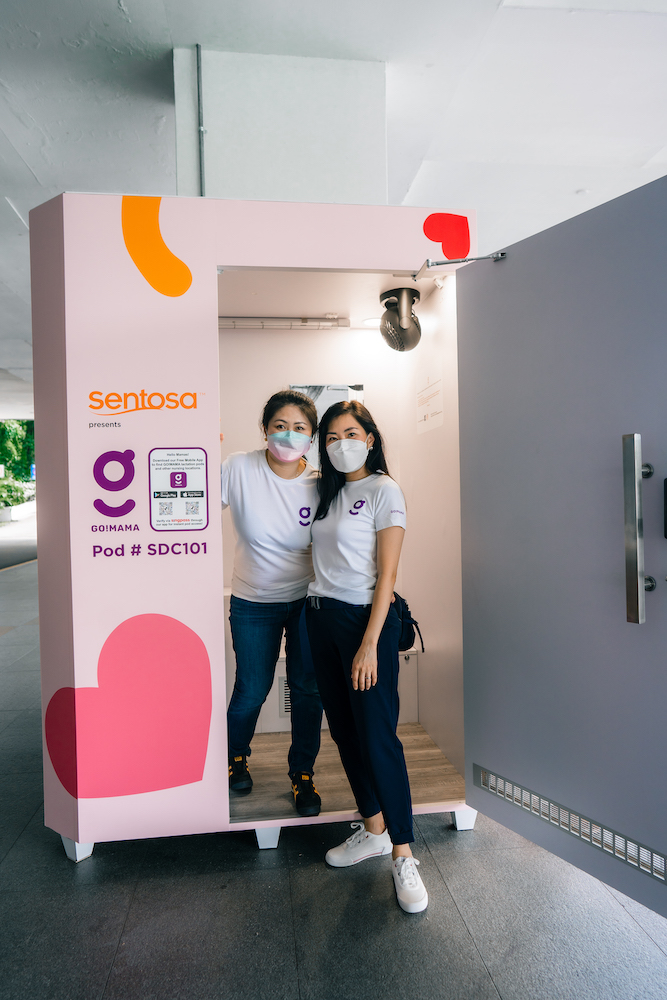 Most breastfeeding mothers would agree that finding a hygienic and safe space to express milk or feed their young ones is a challenge or even a game of chance.
It has been found that 14 per cent of mothers in Singapore would breastfeed for longer than six months only if the facilities at work or out in the public are conducive. Most often, mothers would find themselves pumping milk in cars, toilets, and even storerooms – hardly the private, pristine, and secure space that one would hope for.
Fuelled by such frustrations, two mothers has stepped up to build Singapore's first lactation pods with the launch of Go! Mama. The pods feature a sleek design and ultraviolet disinfection technology that offers an oasis for nursing mothers who are on-the-go.
It has launched a public trial at Sentosa and JTC launchpad @ one-north for their lactation pods, and are eyeing deployments at MRT stations next.
5. Yoga Superfuel: A guilt-free cookie treat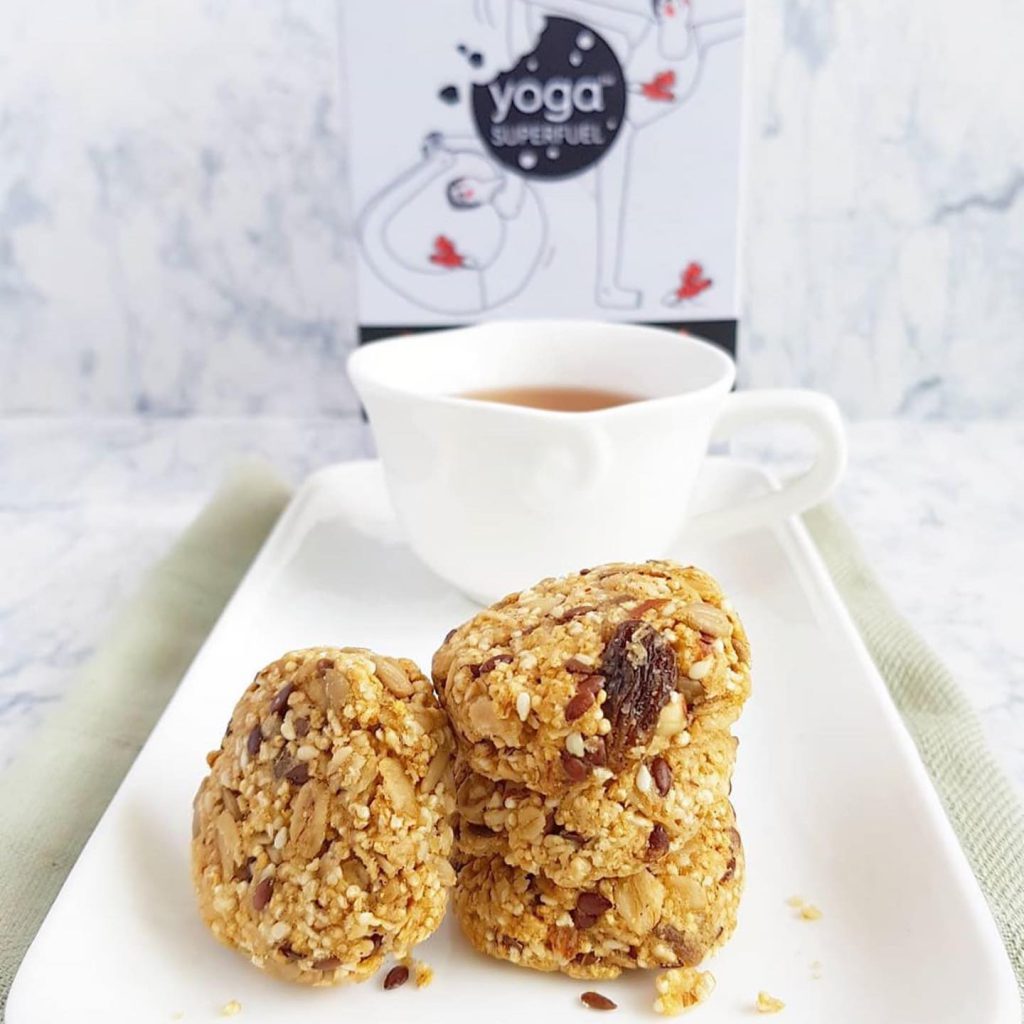 Yoga Superfuel was born out of a mother's frustration and struggle to find a guilt-free indulgence as the commonly found snack options tend to be loaded with unhealthy and sugary substances.
She eventually left behind her 15 years long stint in the corporate world and in 2018, founded the superfood cookies brand that is on a mission to redefine guilt-free snacking.
All Yoga Superfuel cookies are free from refined sugar, gluten, preservatives, and are high on nutrition, like protein. They are a testament to the belief that a delicate equilibrium could be struck between keeping healthy without sacrificing taste and one's cravings. Now, even the most health-conscious mothers can say yes to a treat.
6. BYKURAHOME: Sustainable containers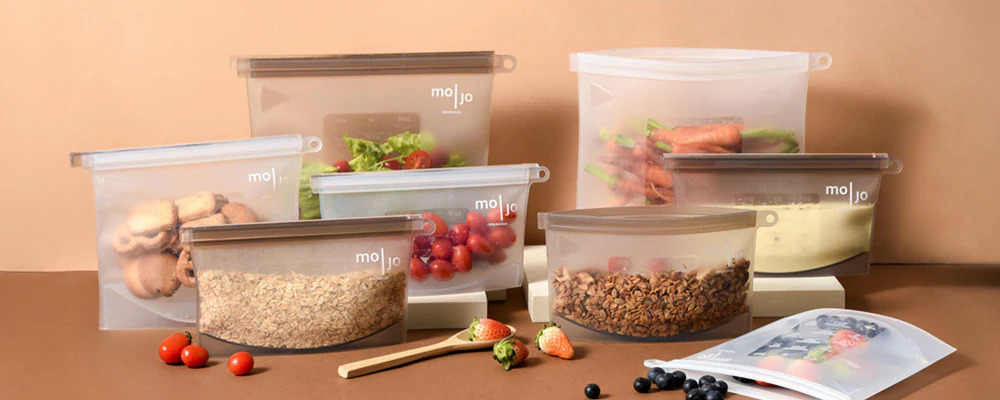 Mothers never fail to have their thinking caps on, ensuring they are ready for any and every contingency. From umbrellas to wet wipes, and everything in between, they have got us covered – quite literally.
The line of silicon bags, snack pouches, and tote bags by BYKURAHOME are the perfect vessels of convenience that empower mothers to all their family's essentials without resorting to single-use disposables.
Their product line not only makes life more convenient for moms, but also helps to reduce waste and protect our planet.
7. Good Vibes x Hedonist: Intimate pleasure
In this age and time, self-love and acceptance are probably the two most precious commodities. However, practicing self-indulgence can be tricky, especially for busy mothers.
The Good Vibes x Hedonist sex toys are designed to foster pleasure without a tinge of pesky shame or judgment. The brand also hopes to gather a community to freely discuss and learn about sex in a positive and empowering way.
After all, mothers deserve nothing but the best, including the freedom to indulge in their own desires.
8. White Pyramid Gallery & Nail Bar: Beauty, wellness and art under one roof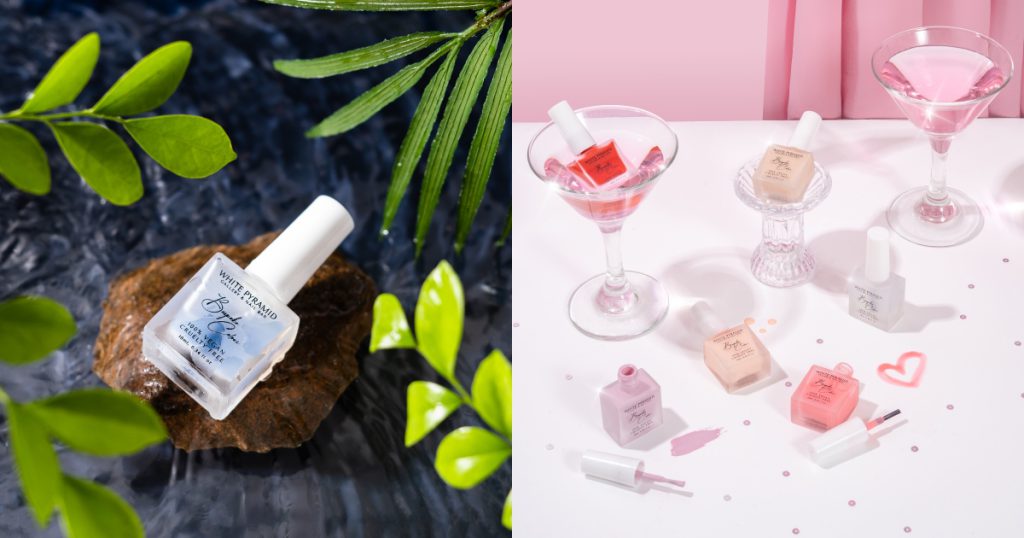 White Pyramid Gallery & Nail Bar offers a unique experience that combines beauty services and art, creating a space where mothers can indulge in luxurious treatments while appreciating the beauty of art.
The nail bar offers a variety of made-to-order nail polishes that are 100 per cent vegan, cruelty-free, and free of the 10 chemicals that are commonly found in nail polishes. Meanwhile, its gallery showcases the work of local and international artists, allowing patrons to immerse themselves in the beauty of art and culture.
In addition, White Pyramid also offers a range of facial treatments that are designed to provide the ultimate relaxation and rejuvenation experience. Mothers can indulge in a lavish facial treatment that is paired with delicate Sakura tea or bubbly champagne, allowing them to unwind and escape from the stresses of daily life.
9. Arkkies: A multi-concept gym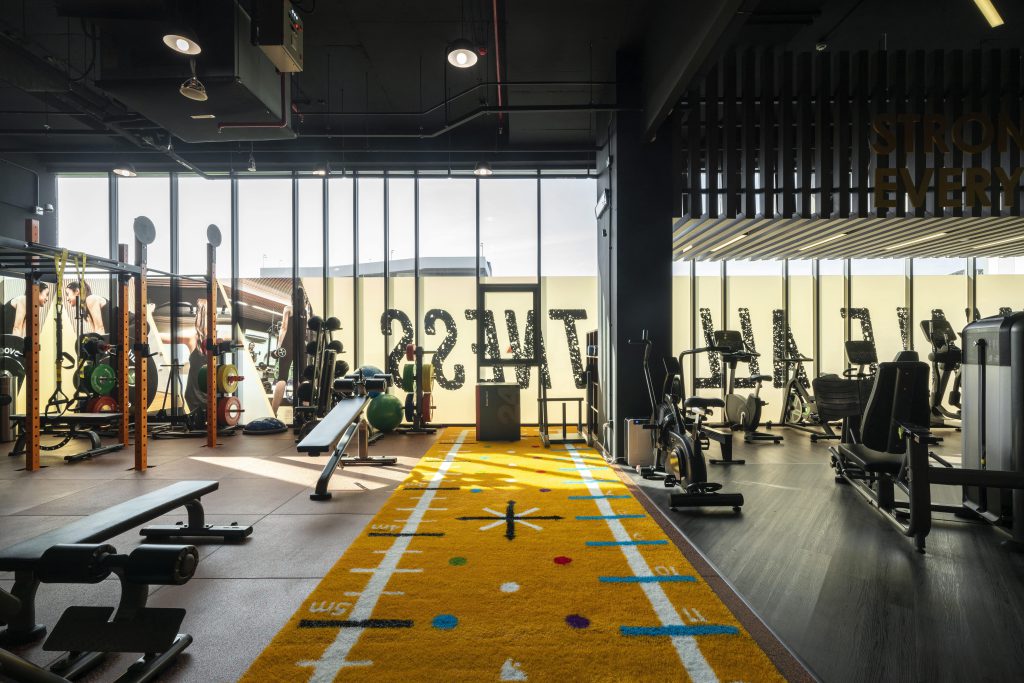 The five distinct concept gyms operated under Arkkies were designed to cater to a diverse range of fitness enthusiasts.
Ark Liv is an exclusive realm to empower women to push their physical limits, explore new sports, and build a supportive community. The space is boasted with a plethora of exercise options ranging from a free weight area, cardio machines, to bouldering walls, and a studio for yoga and barre.
Meanwhile, the Ark Block gym offers a unique outdoor workout experience with various stations catering to different fitness needs, while the Ark Pod provides a private workout space that never sleeps. This is ideal for mothers who need a flexible schedule to stay in tip-top shape.
10. The Purest Co: Bird's nest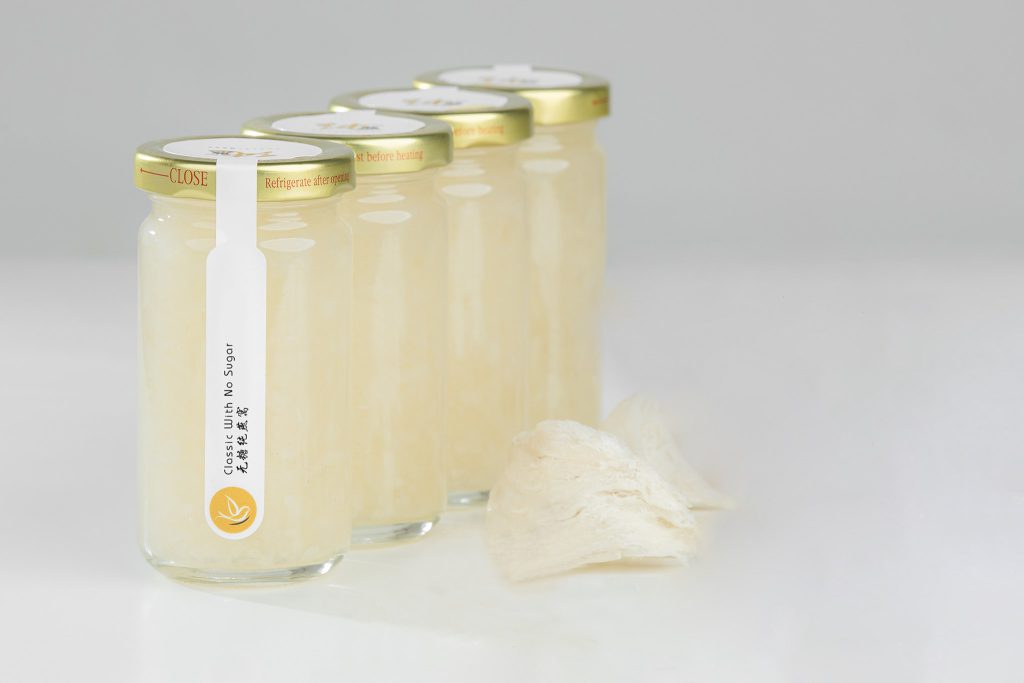 As a doting husband, the founder of The Purest Co was determined to pamper his pregnant wife with the best of the best. He discovered bird's nest, a popular food abundant with glycoproteins and amino acids, renowned for bolstering the immune system and promoting overall well-being.
However, upon researching ready-to-drink bird's nest products, he realised that many were not transparent about their ingredients and sources. This sparked a desire in him to create a brand that offers the purest and most genuine bird's nest products on the market.
The Purest Co was born out of a passion for providing mothers with the best possible nourishment for their health and well-being. The brand goes the extra mile by infusing traditional herbs, like American Ginseng and Wolfberries, into their products to elevate their overall goodness.
With The Purest Co, mothers can indulge in a delicious treat that not only tastes great but also supports their health and wellness journey.
Mothers deserve the best
Of course, there are many more businesses beyond this list that strive to make the whirlwind journey of motherhood a tad smoother and offer a beacon of support.
By helping to alleviate the stress and strain of motherhood, these businesses are also in a way empowering mothers to focus on what really matters — taking care of their families and themselves.
At the end of the day, amidst all the ups and downs, it is important for mums to have a little pampering and self-care to keep them going.
Featured Image Credit: 123RF