I've always stood my ground and rejected any opportunity to work at a coworking space as I believed that it was simply not worth it.
This is despite most coworking spaces in the market offering day passes starting from roughly RM10 upwards, which grants you a more 'conducive' space to work with high speed internet, a proper work desk and chair, and freebies such as snacks, and coffee, amongst other things.
Still, I could never wrap my head around paying just for a place to work. If for some reason I was unable to work from home, I would rather spend my money at a cafe.
But this notion of mine was changed after I spent a whole day working at Jerry coworking space's pop-up event at Avenue K.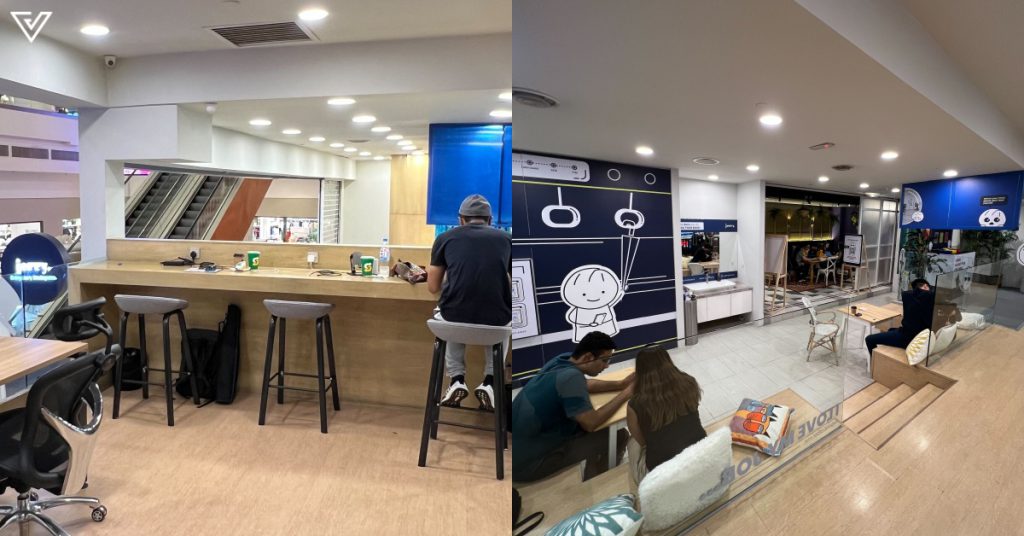 For those of you who are unfamiliar with Jerry, it is essentially a more affordable coworking brand and is the brainchild of luxury coworking brand, Colony.
Whilst Colony's spaces are known for being high-end and experience-focused, Jerry's spaces are essentially a "no-bullsh*t", stripped down version so that it is able to offer cheaper rates, without sacrificing quality.
Based on my colleagues' review of Jerry at its SS15 outlet, it's practical and suited for small teams, individual entrepreneurs, and hybrid workers looking for some privacy to focus.
Pop and the city
Jerry's free pop-up event happening from now until June 19, 2023, acts as a teaser of what they have in store for the future of its outlets and showcases more of the brand's personality.
As coffee is often the start to everyone's day (especially mine), Jerry partnered with INTERFOLK for the pop-up so that guests can redeem all-day unlimited speciality coffee for RM30.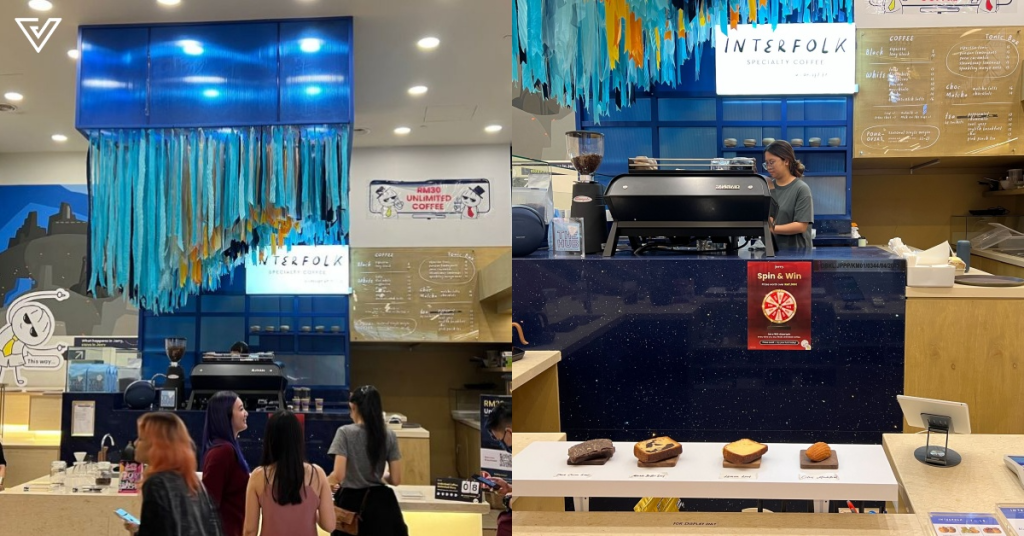 Those who purchase the unlimited coffee plan will be served drinks with a refillable mug, which also acts as a pass for you to sit at a specific area of the pop-up equipped with proper desks and office chairs.
But, fret not, if you're not the type of person to chug multiple cups of coffee daily, the majority of areas and seats in the pop-up space are completely free to access. They include a counter with bar chairs, bean bags, benches, and a meeting room (but more on that later).
As you walk up the stairs and enter Jerry's pop-up space, you are met with a ton of funny graphics and interesting sections filled with fun installations for you to bond with your teammates and friends.
One installation called the 'Spot Your Colleague Corner' lets you match those colleagues of yours to typical behaviours such as 'The Loner', 'The Procrastinator', and more.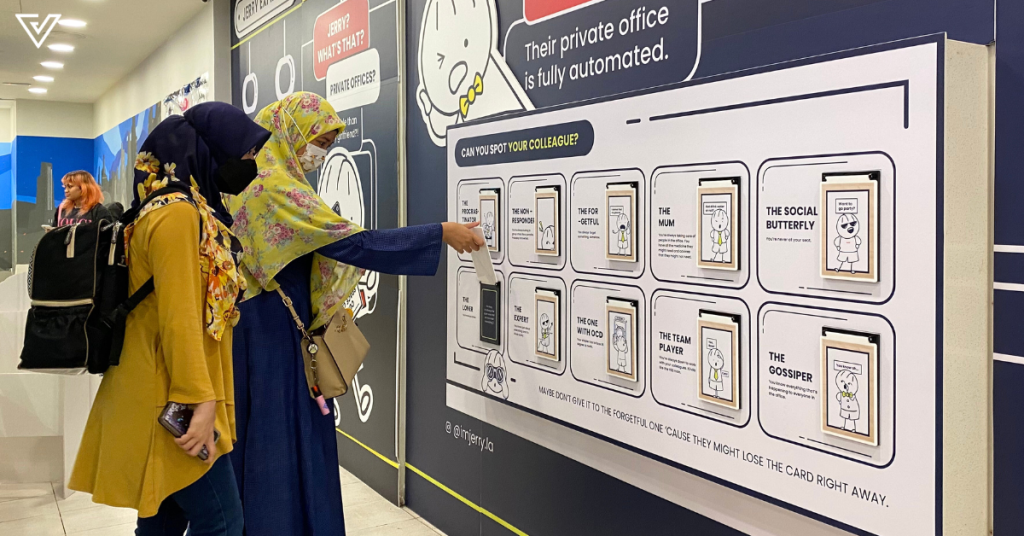 Meanwhile, there are also others such as the 'Cards Against Your Colleague' section, inspired by Cards Against Humanity, and 'Jerry's Block Breakout Challenge', inspired by the gold bar challenge.
There is even a 'How Crappy Is Your Boss' section where you can grab mints from different tubes at the Rate-Your-Boss Mint-O-Meter to reveal how you really feel about your boss.
Each game and challenge doesn't hesitate to take a jab at aspects of the workplace and colleague relationships, but everything is done in good fun, of course.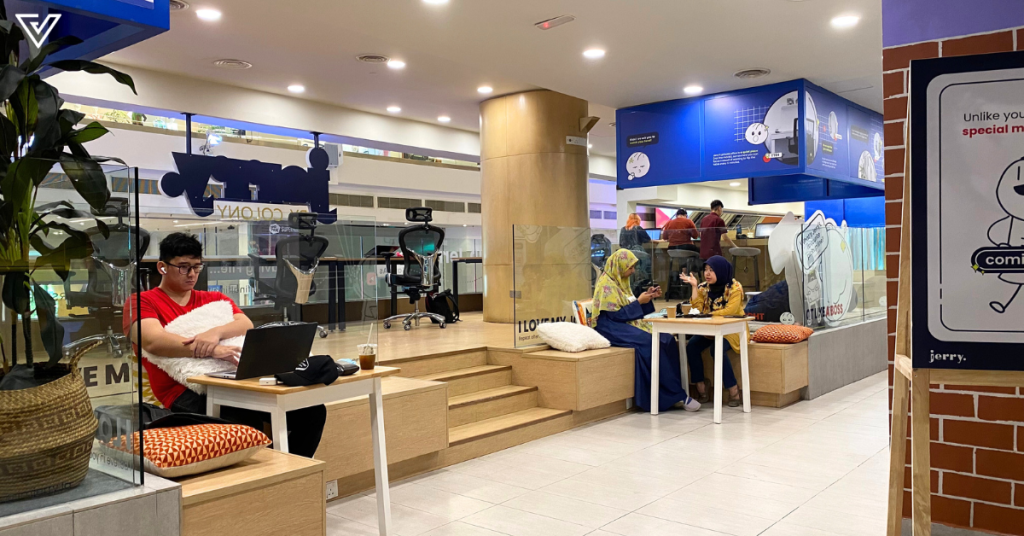 As the pop-up is located in Avenue K, it was also extremely convenient in terms of lunch options as well as transportation. From our experience, you can bring in your own food and drinks too, as long as you clean up after yourself.
Not your typical meeting room
The main star of the show is 'Not Monica's Apartment', a Friends-themed meeting room which can fit a small team.
Contrary to its name, the room is designed in the style of the apartment that Courtney Cox's character Monica Geller lives in.
Fans of the show would be familiar with the iconic gold frame around Monica's peephole, with the door being the same purple as the apartment, details which Jerry replicated impressively.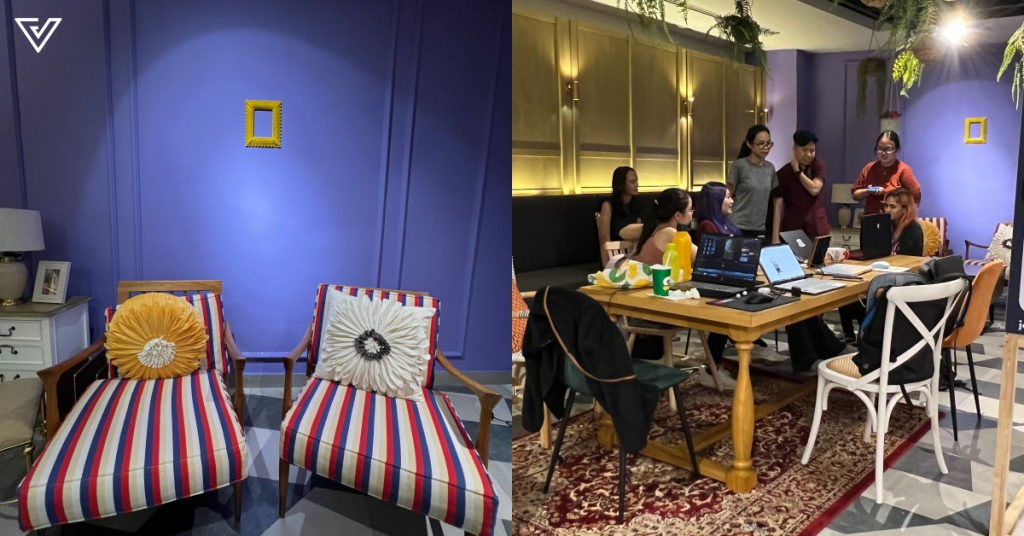 According to Jerry, the brand is working towards extending their product offerings to include thematic and fun meeting rooms, a far cry from the standard ones in most coworking spaces or offices.
They elaborated that only a select few existing Jerry outlets will see the new addition, but the new concept will be available in all upcoming Jerry outlets.
With the majority of our team working in the meeting room, it became the hub for us to have any discussions.
Jerry's spin on the typical meeting room is a major change from the often sterile feeling of corporate meeting rooms and a change which I'm all up for as such creatively themed meeting areas only help to bring out the creativity in all of us.
A change of heart
After a whole day of working at the pop-up event, I can conclude that I now see the appeal of working at a coworking space.
Although it might not be the clearest depiction of how Jerry's actual coworking spaces are, I feel that certain elements would be similar.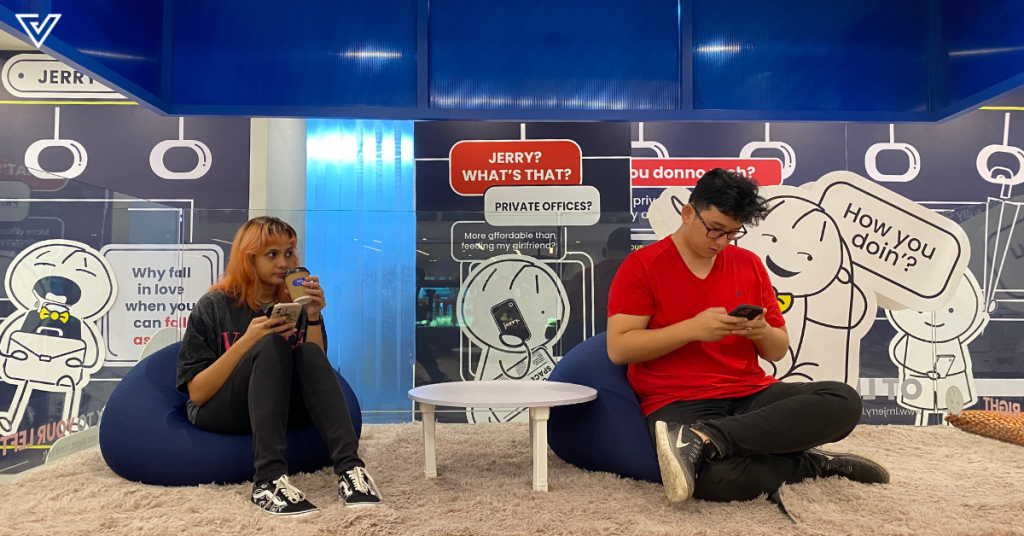 For example, the mix of different work spaces and areas that allow you to shift easily depending on your comfort or needs is something you might not get when working at cafes.
There were also ample plug points, though I wished their placements were better. These were in rather awkward and far-away spots.
The internet connection was good in some areas, but very spotty in areas such as the meeting room.
Since the pop-up is technically a public space too, this meant that it sometimes got quite crowded, something that wasn't helped by the slightly cramped workspaces.
But as this was a pop-up event, I suppose these minor faults can be forgiven, since my colleagues said that they had no such issues at Jerry's permanent outlets.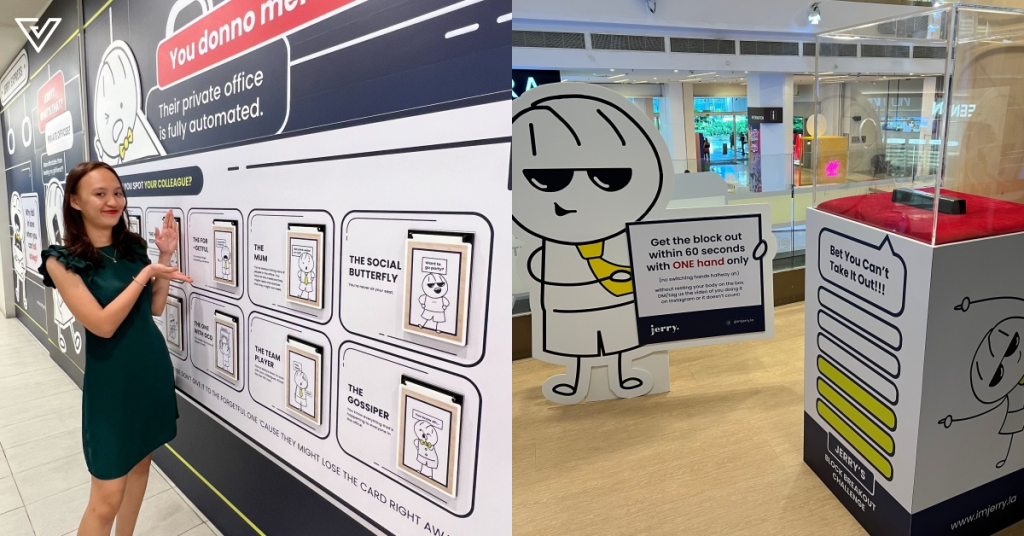 Although I love the idea of the creatively themed meeting rooms, I'm not too sold on the installations and games as they felt slightly gimmicky.
After all, their purpose was to drum up attention and build brand awareness, which seemed to work based on some small talk with other walk-in guests.
Overall, I'd say that the pop-up serves as an adequate teaser of what it might feel like to work at a Jerry coworking outlet, and I'm actually looking forward to experiencing that in the future.