For Penang-born entrepreneur Nicole Rodrigues, there is no limit on how much one should push themselves in search of new experiences.
What resulted from her lifelong desire to learn was Dorothy Scents, a business that sells scented candles, crystal candles, and essential oils. This stemmed from her wish to lock in memories and emotions tied to a specific scent.
A scent for business
With 15 years of marketing experience in various sectors such as hospitality, retail, and education, Nicole finally decided to start Dorothy Scents back in 2018.
After serving as the marketing director and founder of Mountain Fresh Fruit Juices Asia, she said that she realised that she couldn't just simply go into another job. Because she had to take care of her kids, she wasn't able to travel much anymore.
That's when she came up with the idea to start her own business, dealing with candles.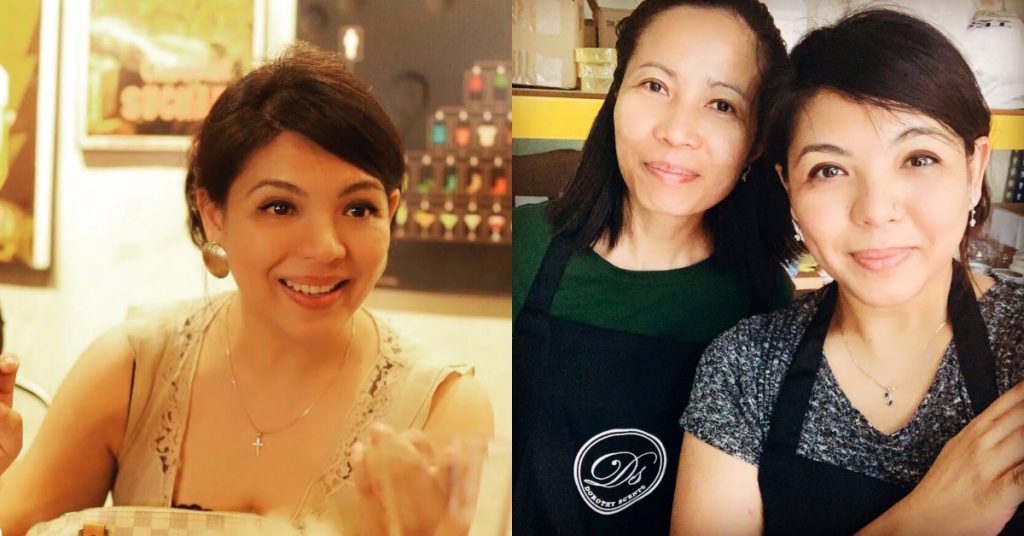 The idea was born from her pursuit of learning how scents trigger memories.
"When you smell something, it sends signals to the brain's smell centre—the olfactory bulb, which is directly linked to areas of the brain that control emotion, memory, mood, and behaviour."
"This explains why smelling something can trigger vivid memories and emotions," shared Nicole.
For her though, Dorothy Scents isn't just another business idea, but a brand close to her heart, as it reminds her of the treasured moments she'd shared with her grandmothers while growing up.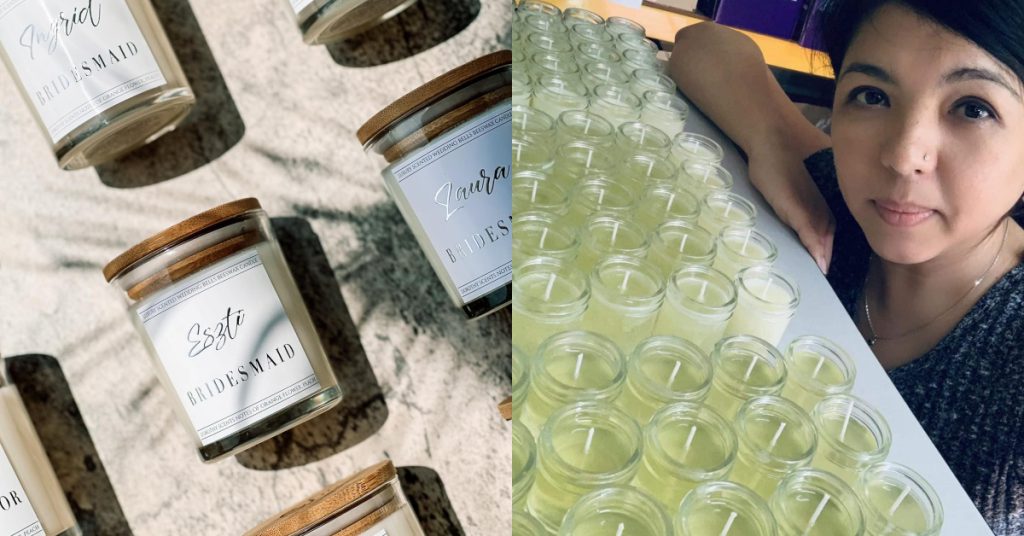 "In this world of stress, everything is so fast paced when we become adults, we just forget to stop, breathe and relax. Therefore, I felt that we needed something to actually evoke memories as when we were children."
It appears that Nicole does have a point as research by Harvard University revealed that scent, emotion, and memory are intertwined.
One thing she wanted to remember was the fun filled times she had with one of her grandmothers. "A particular scent that reminded me of her was lily of the valley—she would often use that powder, this was the very first scent that I made."
Her company's name was also inspired by her grandmothers, who are both named Dorothy—which makes up Nicole's own middle name.
It totally makes scents
Nicole shared that she had learnt how to make and experiment with candles from her brother's friend. "He taught me the art of making and then I continued (trial and error on my own)."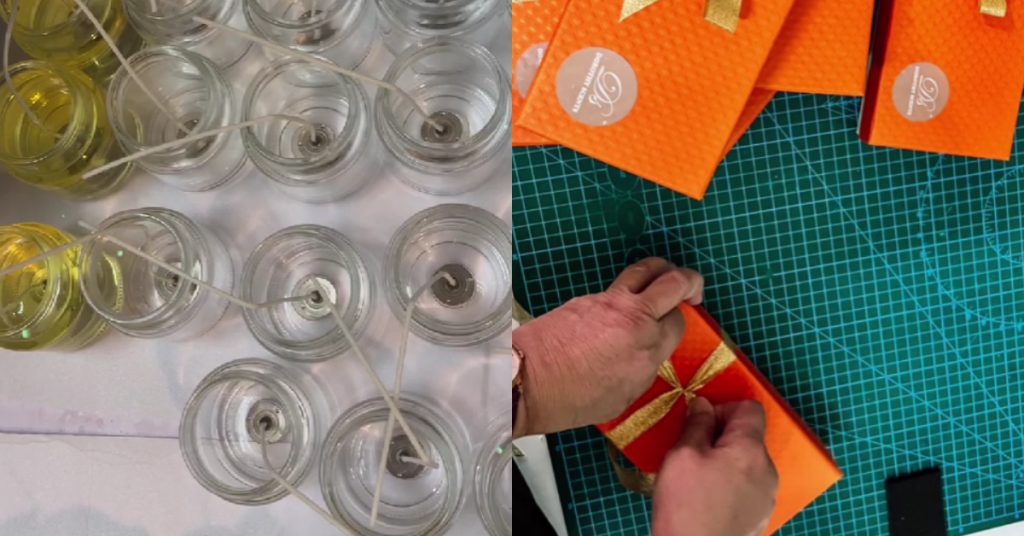 She said that she got tips from a good friend overseas who was in the candle business, and continued learning through books on candles as well as YouTube videos.
Their soy and beeswax candles come in two sizes, 200g and 500g, costing RM118 and RM350 and have a burn time of 30 hours and 70 hours respectively.
In comparison to candles from other local brands, it would seem that Dorothy Scents' candles are on the higher end of price per gram, as a 170g candle from Lilin + Co costs around RM75. The price difference could be due to many different factors, however, so it cannot be taken at face value.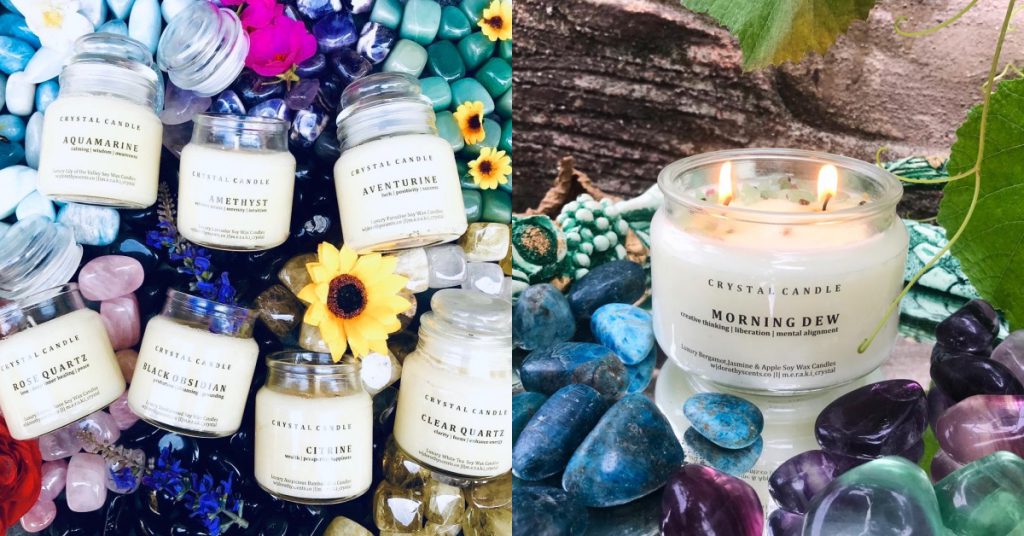 Dorothy Scents also has crystal candles that weigh 100g and cost RM75 each, with a burn time of around 18 hours.
On their website, it was mentioned that all their hand-poured candles use fully recyclable glass vessels, certified and imported soy wax from the UK and US, and reusable packaging.
Apart from individual candles, Dorothy Scents also offers gift sets and personalised candles for special occasions.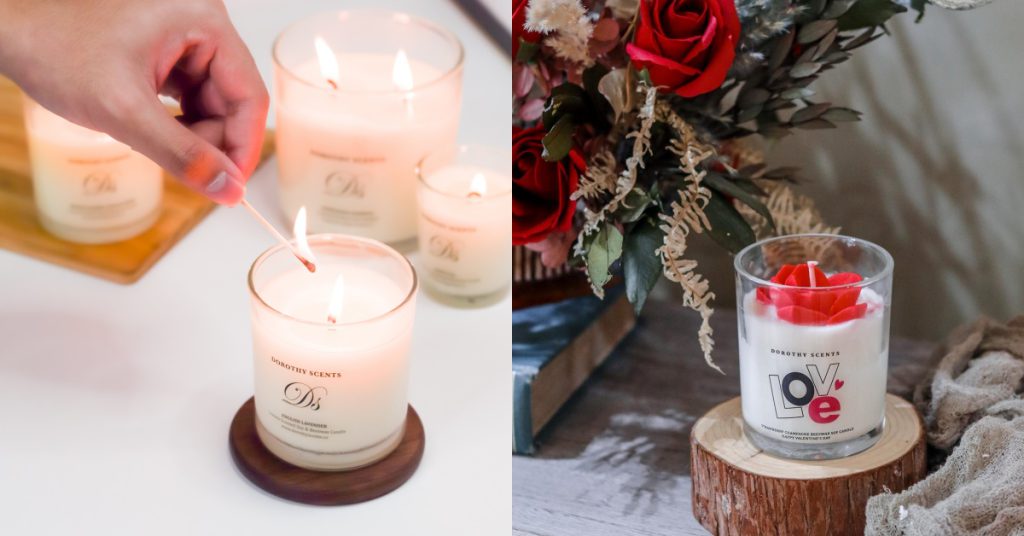 Ensuring the flame continues to burn
Three years after launching, Dorothy Scents opened up its physical store in SS19, Subang Jaya, in 2021.
Nicole told us that she was previously running the business part-time but had to make it her full-time career after she had landed contracts with hotels and airlines.
She currently has two other staff members who assist her with the candle making and they make all of their candles in store.
Their products are available on their website or at their physical store.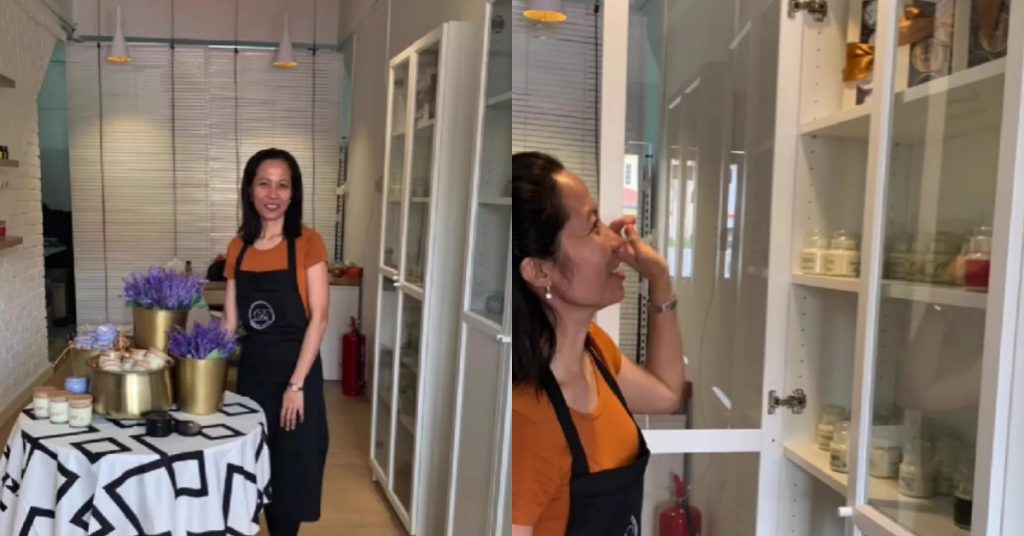 As candles tend to be a seasonal business, the brand has to come up with ways to remain relevant and competitive all year long.
They did this by launching other product lines such as their luxury room mist, wax sachets, and other products.
This seems to be a strategy that has worked, considering Dorothy Scents' survival in a highly saturated market and their ability to open and maintain a physical storefront.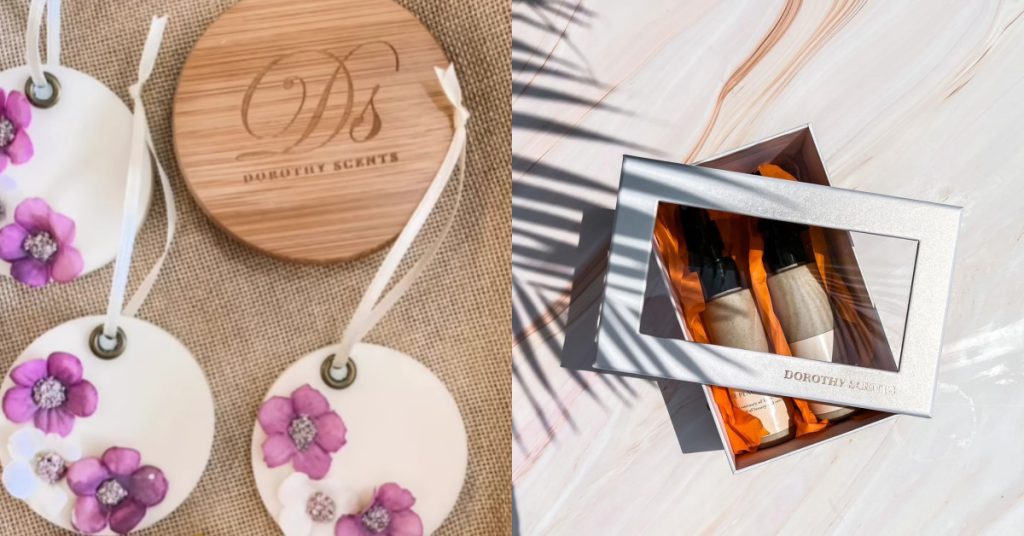 While there may be competition, Nicole also pointed out, "It's a huge market and there is always business for everyone."
The brand has their own principles to live by too. "I believe the relationship with our customers is important as they grow with the brand. We have customers who when they were single, they used to get candles from us. Then we did their engagement candles, their wedding candles, and candles for their newborn," Nicole shared.
On their plans for the future, she said that they would like to grow their online presence and expand the brand to neighbouring countries such as Singapore and Indonesia. They are currently looking out for distributors.
Learn more about Dorothy Scents here.
Read other articles we've written about Malaysian startups here.
Featured Image Credit: Dorothy Scents