If you are one of the millions of people who have found themselves entranced by the hashtag "business mum" on TikTok, envisioning a day in the life of a mumpreneur that involves leisurely sipping on Starbucks coffee, whipping up fun meals with the little ones, and winding down the work day with a good yoga workout, think again.
The reality of running a business while raising a family is far more gruelling than any TikTok account can hold and Jayina Chan knows it all too well.
When she launched her halal baby food brand Anya Meals in February 2017, she was still breastfeeding her 12-month-old daughter and her days were often filled with activities.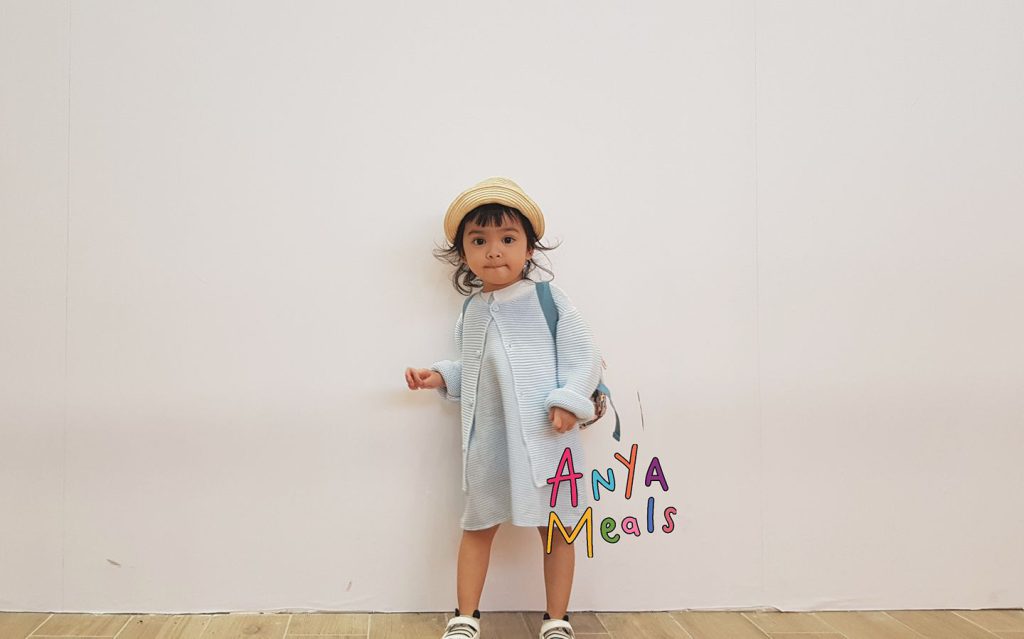 As a small-scale and home-based business owner, Jayina was responsible for the entire production process, which took place in her very own kitchen. When she had orders to fulfill, Jayina's "day" would start as soon as she put her daughter to bed at night, with her rushing back and forth between her bedroom and kitchen to feed her baby and working until the wee hours of the morning.
In addition to enduring long hours and sleep deprivation, Jayina confronted the dual challenges of parenting while maintaining a firm grip on her business. She confessed there were days when she could not control the screentime of her child, and her husband even had to quit his job in the oil and gas industry to assist her with the production and deliveries.
"It was tough. I am not going to lie," Jayina lamented. "I am a full-time mother and an entrepreneur. I spend all 24 hours with my daughter and business. Until now, we still have not hired a domestic helper. We are literally doing everything ourselves and there has never been any work-life balance."
Despite the challenges, Jayina finds her efforts worthwhile as she fills a significant market gap concerning the nutrition of infants during their crucial first thousand days of life.
Bridging a gap in Singapore's baby food market
For many Asian parents, porridge is a go-to choice when introducing solids to their little ones. It's a time-honoured practice, driven by a simple goal: ensuring the child feels full and less focused on providing the right nutrients for healthy development.
As a stay-home mother, Jayina loves to experiment and introduce different food to her daughter to make her meals more wholesome. She regularly shares her culinary creations on her personal Instagram page and soon found herself with a growing following of parents who were eager to see what she would cook up next.
It wasn't just curiosity that led these parents to reach out to Jayina. Many of them were struggling to find the time and resources to prepare nutritious meals for their own children. There was also no known halal and Muslim-owned baby food businesses in Singapore back then.
That was when I thought, why not I step in to fill the gap? I could help fellow parents while simultaneously bringing in a modest income for my own family.

– Jayina Chan, founder of Anya Meals
Before diving headlong into entrepreneurship, Jayina first made sure the demand truly existed. She staged polls on her Instagram page and asked fellow parents whether they would be willing to feed their children with the meals she prepared.
To her surprise, Jayina received an outpour of positive replies. At the same time, she recognised that the realm of feeding babies comes with a myriad of concerns — food hygiene, safety, and the omnipresent worry of allergies. All these could easily make or break a baby food brand, she noted.
It started out with customisable purees
The very next thing that she did was to craft the menu. She wanted her baby food to be inclusive and friendly for all infants, regardless of allergies and dietary restrictions. This was no easy feat because unlike adults and their well-seasoned palate that can afford a pinch more salt to accentuate flavours of their meals, this cannot be replicated in young children.
Jayina went on to spend long hours with a certified dietician to plan something that's nutritional and delicious enough for the little ones, without resorting to artificial additives or overspending parents' budgets.
She also embarked on a quest to discern the intricate nuances of various spices and herbs, their ability to elevate a dish's taste, and unleash the full potential of each ingredient's nutrients.
Although what Jayina has previously prepared for her daughter inspired many of the items on her menu, she still needed to adjust her recipes to ensure their sustainability and feasibility for bulk production. This explains why Anya Meals initially specialised in the creation of baby purees.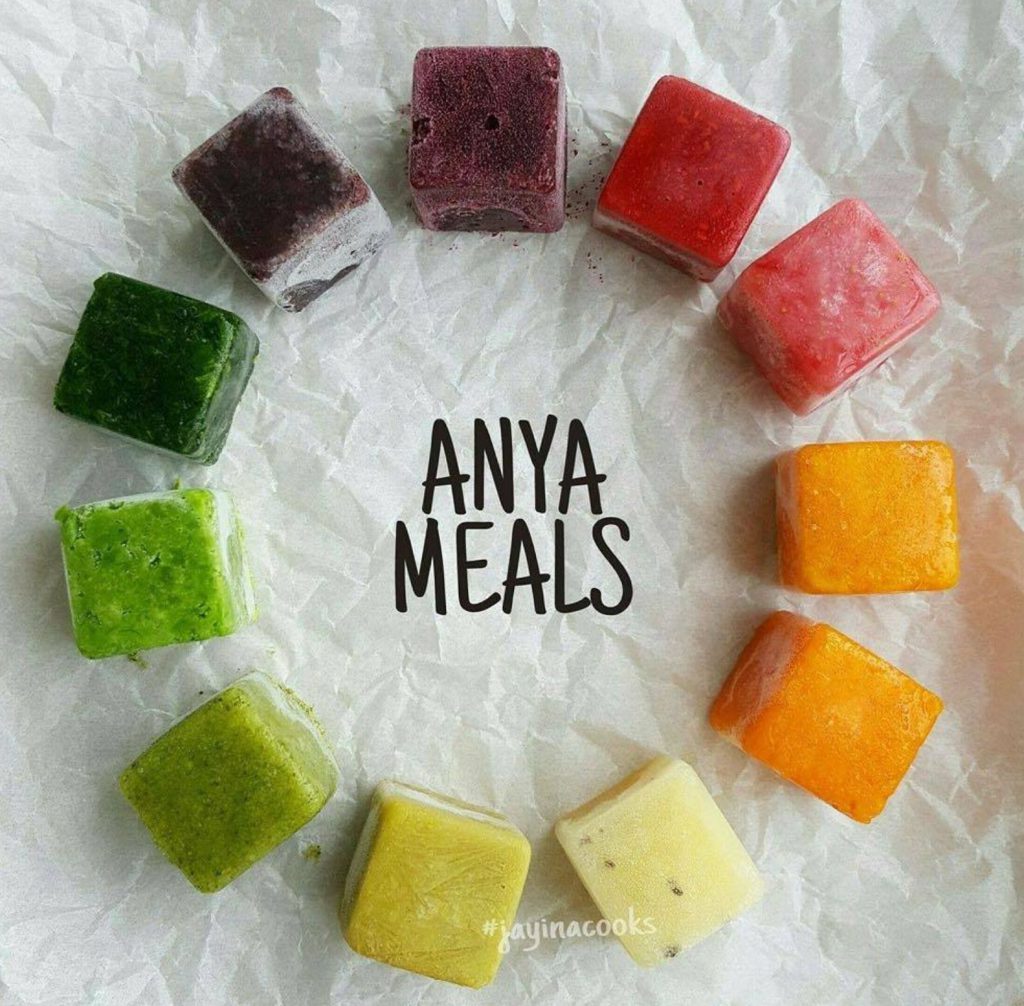 Jayina noticed most ingredients may not necessarily be sold in small portions. Thus, introducing a diverse range of food varieties, colours and textures to the little ones without generating wastefulness seemed impossible.
This was what prompted her to introduce the concept of mix-and-match purees. Parents could effortlessly combine and reheat them in a bowl, mimicking the approach of popular food establishments like Maki-San or Stuff'd, where customers assemble their desired ingredients.
The puree concept gained traction, attracting a dedicated following of babies growing up alongside Anya Meals. However, Jayina eventually made the decision to move away from these pre-prepared items when she observed that caregivers had become overly dependent on her offerings, neglecting the potential to create additional meals tailored to suit their growing infants' specific needs.
Since the very beginning, the soul and essence of this business is to serve a wide group of infants and children. This is a brand 'for parents, by parents' and we do not want to deviate too far from it.

– Jayina Chan, founder of Anya Meals
Mumpreneur means endless sacrifices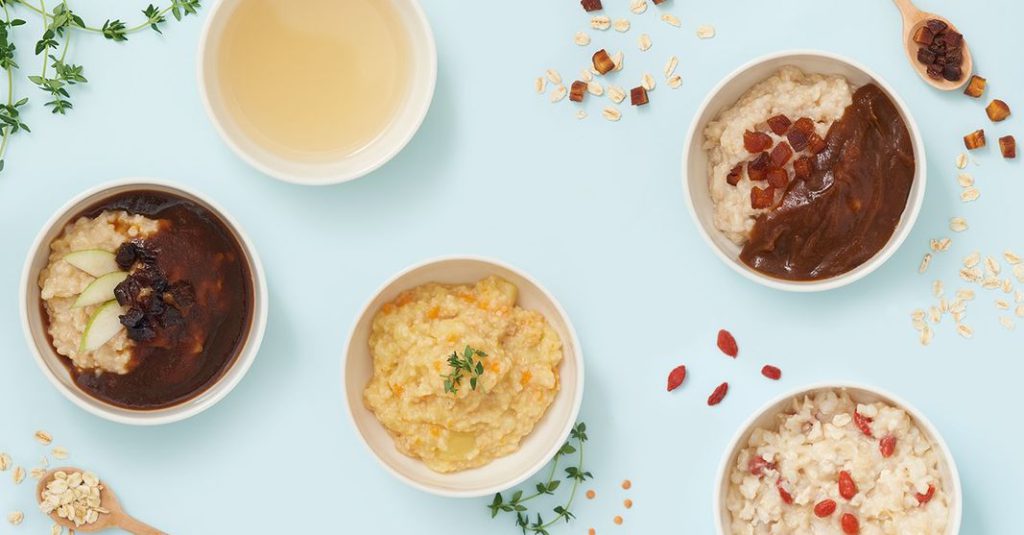 Today, Anya Meals offers a hearty selection of vegan, chicken, and anchovy stocks, as well as oatmeal porridge, soups, stews, and congees. Jayina also moved to a centralised kitchen four years ago to accommodate a larger scale and a more standardised production.
Unlike the stereotypical glamourous and lavish impression that many hold for a mumpreneur, Jayina noted that her entrepreneurial journey had never been a smooth ride.
As a pioneer in the halal baby food business in Singapore that humbly began in a home kitchen, she had to figure out many things on her own, painstakingly perfecting each aspect from storage, taste, to delivery.
She was stringent about the overall standards and quality — she made small batches of baby food, performed multiple taste tests to perfect their consistency, colours, and taste, and would not hesitate to scrap any batch that fell short.
In her own words, "If I am feeding my children nothing but the best, others should be treated the same too."
This unwavering commitment to excellence is what drives Jayina forward and what she would impart to other entrepreneurs. She urges them to always ponder on the big "why"— why they want to do this, why their brand matters, and why they serve a specific community.
Jayina also noted the market can be extremely saturated with similar products and services, and it's not sustainable to simply bulk purchase items elsewhere and sell them locally like a distributor. Instead, she constantly strives to innovate and carve out a unique niche, all while caring for her family and children.
There won't be a moment when you think about 'oh, I need to have time for myself to do this'. Because your business needs you, and your family needs you. You are shouldering two heavy responsibilities, so one should constantly evaluate whether they can do this for the long run.

– Jayina Chan, founder of Anya Meals
Ultimately, Jayina finds great fulfillment and meaning in her work, especially when she sees the smiles on children's faces, not only her own but also those she serves through her food.
Featured Image Credit: Anya Meals
Also Read: 6 figures in 6 months: How this S'porean mum built a booming baby food powder biz from home