No one does layered cakes quite like Sarawak does. The state's kek lapis is not just a delicious dessert, but a sight for sore eyes with vibrant colours and fascinating patterns to boot.
One Sarawakian who is creating such cakes in the Klang Valley is Karen Chai. Born and raised in Kuching, the baker had originally kicked off her business, Kitchen Confidante, in her hometown back in 2016. 
From 2016 to 2019, Karen was staying in KL, but she would often fly back to her parents' house in Kuching during the festive seasons to bake her cakes.
Due to the constraint of the pandemic, however, she was forced to stay in Petaling Jaya, and she spent those days growing her business and grounding it in place.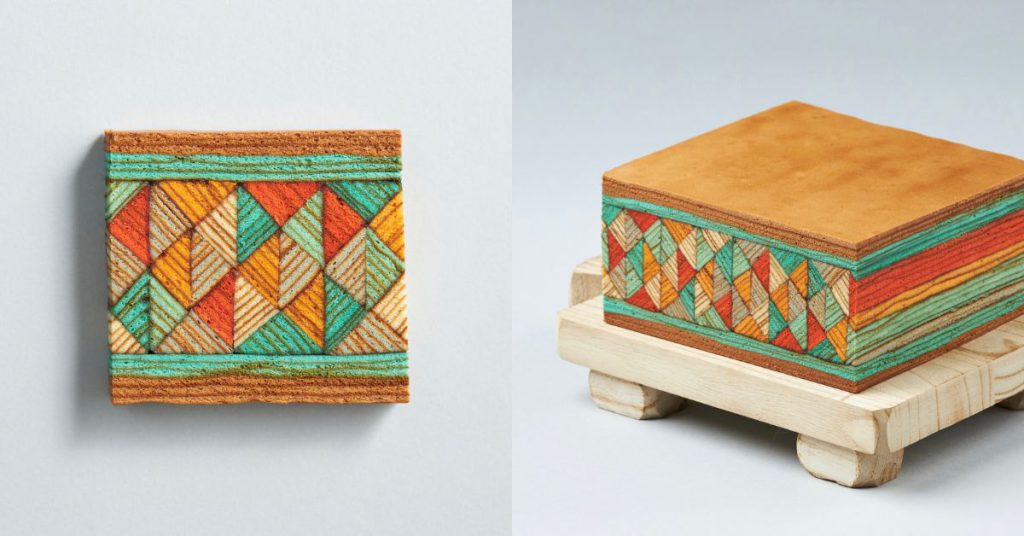 There was something something else that happened in 2019 that changed the course of the business. She had met her boyfriend, Kah Kein, and had decided to work together.
"At the time, I had just left my long career in the sportfishing equipment industry to explore new possibilities," Kah Kein shared with Vulcan Post. "Karen invited me to join her enterprise and with uncanny timing, the pandemic came and abruptly threw most plans and choices out of the window."
Breathing new life into the business, the couple worked together to start Kitchen Confidante in PJ, opening up the business to a whole new market.
Pursuing her own thing
Before she started her patisserie, though, Karen was already quite familiar with the kitchen.
"Burnt out from my job as an inhouse commercial chef, I was jaded," Karen reminisced. "I left, and I pursued studies of French culinary art."
Taking a step away from the daily grind helped Karen realise that to enjoy her work, she must bake what she enjoys, otherwise she'll just end up at the same burnt-out state of mind.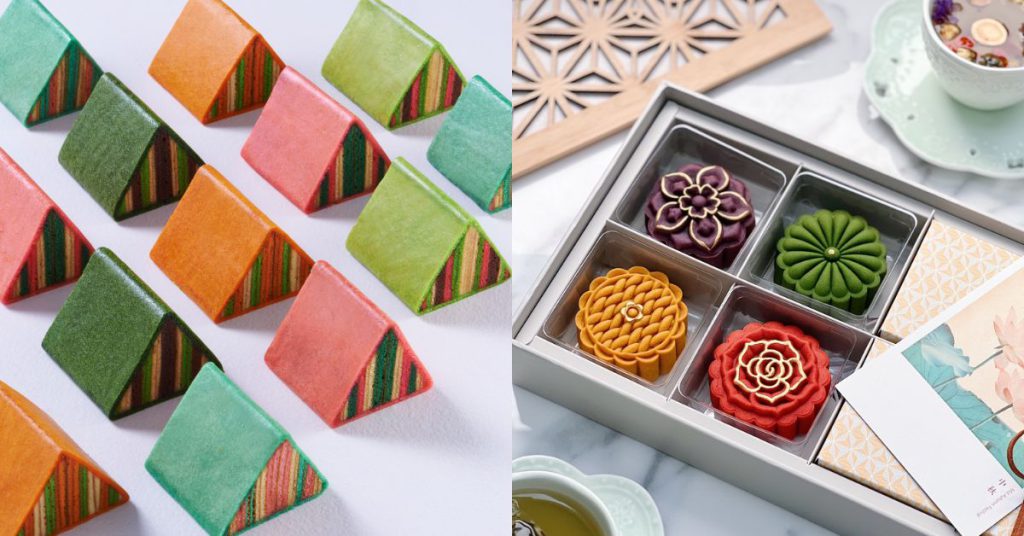 "And that is why the business started—for the sake of my wellbeing," Karen emphasised. "The only way I can create to my wish is to have my own thing."
So, Kitchen Confidante was started as a home-based patisserie, which it still is today. The team has turned the entire ground floor of a double-storey terrace into a workplace. Meanwhile, the upper floor is where Karen and Kah Kein live.
"Being not a brick-and-mortar retail shop, our business is small and dynamic, so it was easy for me to dive in," Karen explained. "And I kind of understand food business as it is not complex one. You won't fall far if your customers like your taste."
Borrowing her mum's borrowed recipe
While Karen has quite the culinary repertoire under her belt, she inherited the kek lapis recipe from her mum, Jennifer.
But it was originally a recipe belonging to the late mum of Jennifer's friend.
Missing her late mum's baking, the friend had asked Jennifer if she could bake according to the recipe, hoping to achieve the same taste she loved.
"The outcome was a success," Karen shared. "That happy friend became my mum's very first customer for kek lapis, and she helped promote my mum to the small community."
"My mum is not in the business, but she is like an indispensable import player," Karen expressed.
When the baking gets intense, her mum will often come over to help. With quite the experience in the kitchen, her mum is fast with her hands and efficient with methods. Until now, there are times when Karen seeks her advice on technical matters.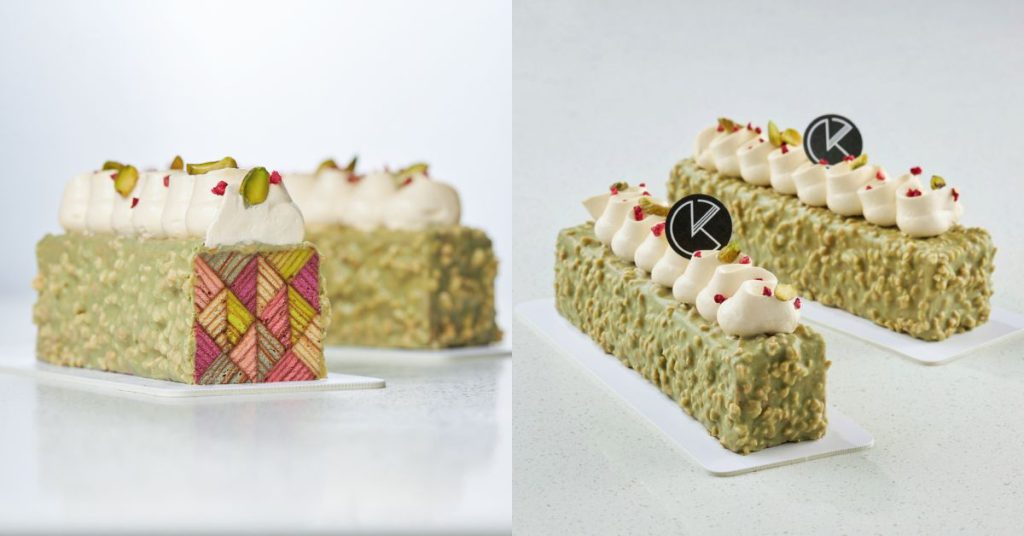 "Baking has always been my biggest interest, that is why I was a very eager child labourer," she joked.
Like Karen, baking is Jenifer's hobby, but selling kek lapis wasn't so much a hobby than a way for her to put on the table and her children through school.
"She would say, even until today, baking for money is very hard work," Karen shared.
Tweaking the recipe
Over the years, this borrowed recipe has continued to evolve. The composition of ingredients, timing, and techniques were adjusted or fully changed to create the taste and texture that the team preferred.
Another way that Karen has innovated her cake is through the design. While the geometric design stems from the origins of kek lapis Sarawak in the 80s, the Kitchen Confidante team has dressed them with contemporary colour palettes and modernised the presentation.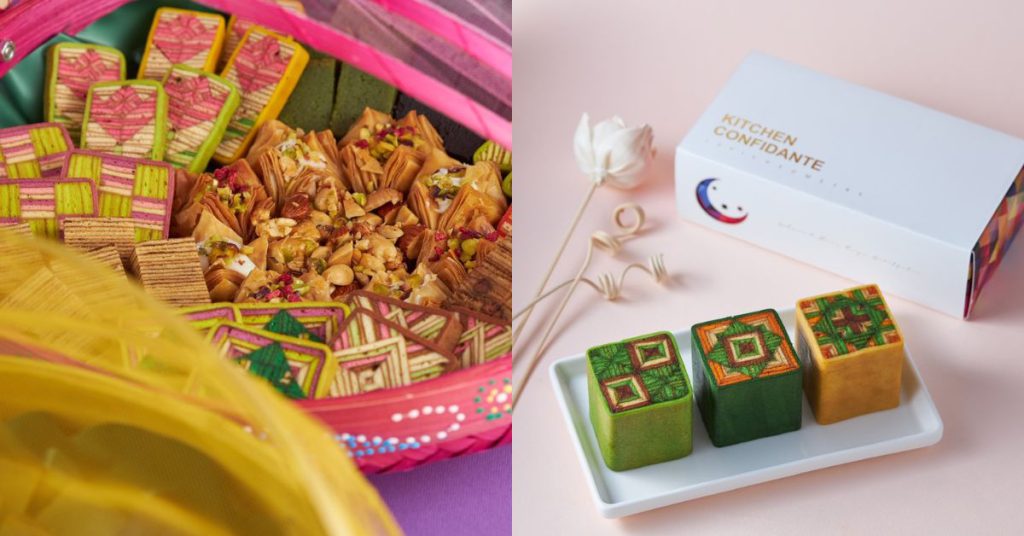 "The source of inspiration for a new product is without fail from the outside world or dug out from the depths of my memory well, something I have tasted and loved in my younger years," Karen shared.
Coming up with a new design will sometimes take as short as a week to as long as a whole month before the team finalises it.
Not a business for the masses
Rather than designing their cakes to appeal to the masses, Kitchen Confidante actively avoids mainstream flavours and ingredients. This is so that true lapis lovers can enjoy new experiences, Karen said.
Unique flavours include Fig & Apricot, Cempedak, Lemon Poppy Seed, and more.
That said, they do also sell the classic kek lapis Sarawak for RM188 at 950g, the same price as most flavours in this size. The more intricate cakes can go up to RM298.
Plus, as a small team, they're more adept at serving a niche to begin with, since kek lapis and handcrafted mooncakes or cookies are very laborious to produce. One design can take up to 12 hours to put together.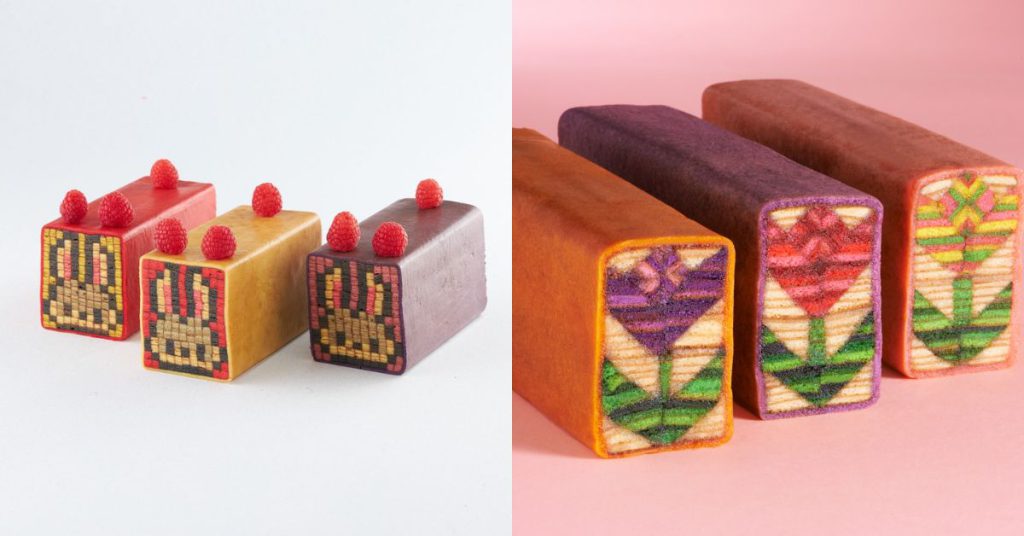 In fact, for every festive season, the team has never been able to take in all the orders because of their small output.
During the most recent festive season, which was Ramadhan, Kitchen Confidante sold around 800 units of assorted kek lapis.
"This figure is almost our maximum output threshold for a month," she said. "When you do the simple math, you will comprehend how time devouring the art of Kek Lapis is."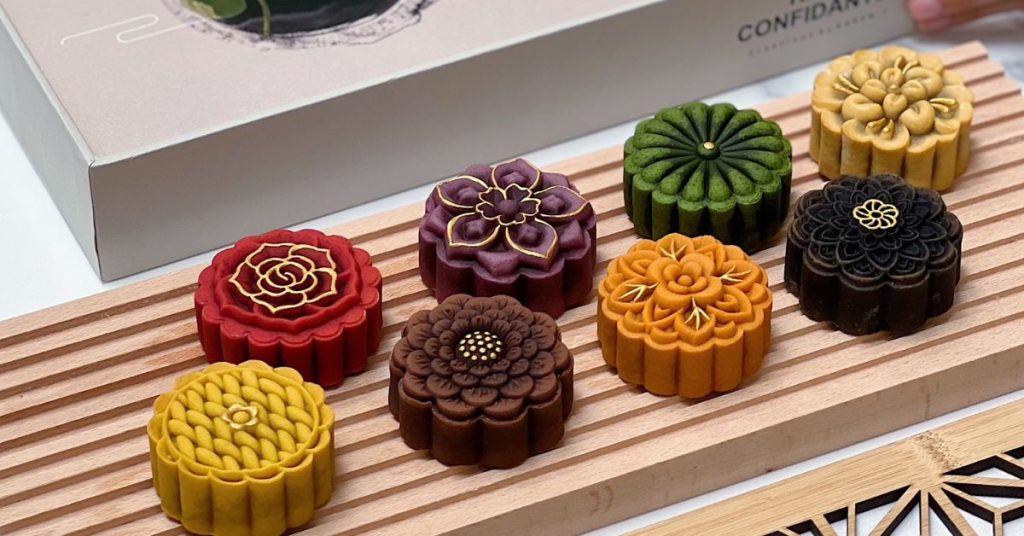 The home-based patisserie's customer base is made of consumers from Klang Valley as well as Kuching. They also service a small handful of corporate clients for their festive gifting.
Slow and steady
Currently, Kitchen Confidante is run by a small team of four. Karen and Kah Kien are joined by two young pastry arts graduates, Vanessa Tan and Kwok Syuen. Both are crucial to the business, Karen shared.
Some of the biggest challenges this small but mighty team has tackled together was the pandemic. At the time, specific ingredients and packaging materials had been hard to come by.
Having made it through the pandemic, a newer and bigger challenge the team is facing now is the rising cost of almost everything involved in running the business.
"We easily see an average [cost] increase of 35% for food ingredients and 15% in printing and packaging materials, and like everyone else, we can't increase our price in proportion to the increase in cost," Karen admitted. "It is beyond my know-how to overcome this challenge."
"The only thing we know we can do is instead of finding ways to cut cost, we are focusing our energies to create better products with better ingredients, materials, and know-how."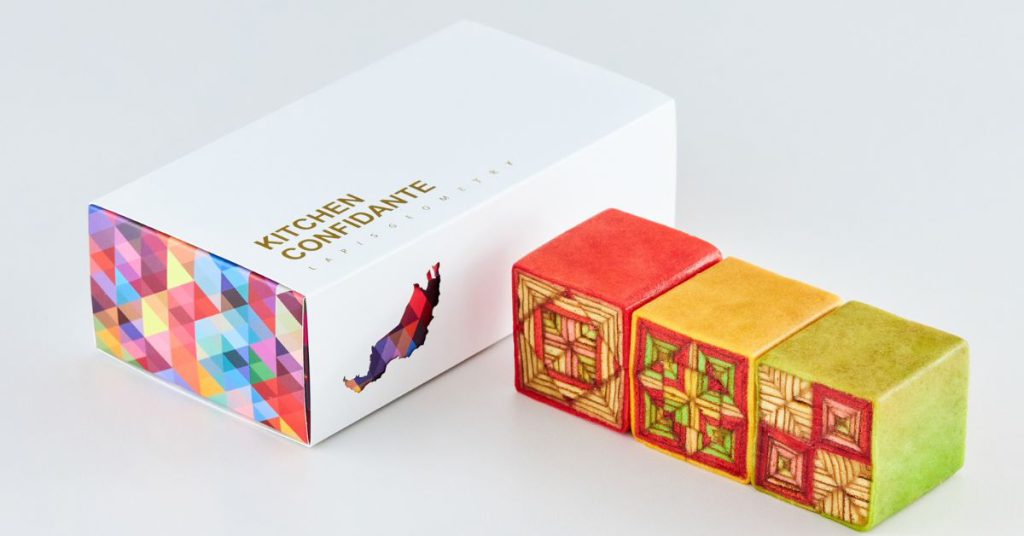 With her current team of four being her proudest achievement, though, Kitchen Confidante is able to brave these challenges and soldier onward.
Going forward, Karen shared that she doesn't actually have any specific business plans. After all, they've already accomplished their biggest goal of moving their kitchen from a condo unit to a landed house.
"From day one to now, our plan is to do enough for us to live in good health and comfort but not more to the extent which will disrupt our life balance and end up not having fun," Karen shared.
Learn more about Kitchen Confidante here.
Read other articles we've written about Malaysian F&B businesses here.
Featured Image Credit: Kitchen Confidante