Trust Bank — a joint venture between Standard Chartered and FairPrice Group — announced today (May 29) that its customers are now able to directly purchase travel insurance offered by Income Insurance Limited (Income) within the Trust mobile app.
Besides this announcement, Trust's CEO Dwaipayan Sadhu also shared some of the digital bank's achievements thus far at a media event held earlier today.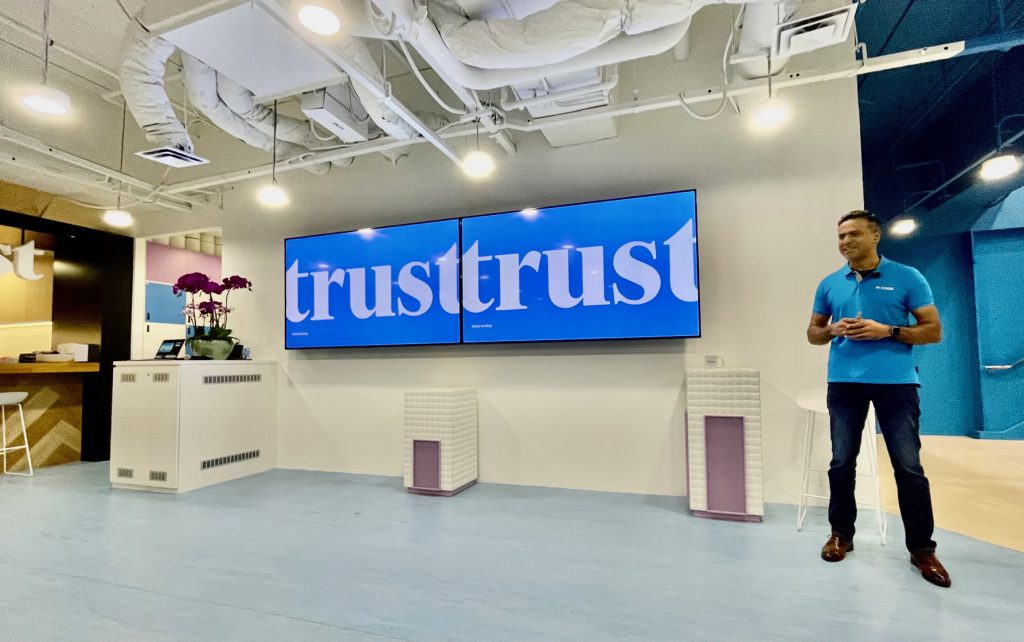 Since its inception in September 2022, Trust has since become one of the fastest-growing digital banks — they have acquired 500,000 customers in just seven months, and their deposit balances are now over S$1 billion.
"We want to become the fourth largest retail bank in Singapore by the end of next year and to break even in 2025. To do this, we will continue to build for what our customers tell us is important and what makes a difference to their everyday needs," he added.
Sadhu acknowledged that the great digital infrastructure and high level of digital adoption has turned Singapore into a very attractive digital banking space.
Coupled with the backing of Standard Chartered — which has a long, trusted banking heritage in Singapore and a full banking licence — as well as the NTUC ecosystem that brings strong customer advocacy and loyalty, it's only natural for Trust to continue rolling more services that are "built on customers' needs".
A one-stop shop for travel
Since the start of 2023, Trust has been rolling out a slew of new features, including Budget Buddy that leverages the use of animated characters to help customers track their expenses and the recent launch of Supplementary Card (Supp Card) that existing customers can apply online.
The in-app Income travel insurance experience that's introduced today is the latest addition to this suite of products and services. Sadhu explained that unlike most credit cards in the market that charge up to 3.5 per cent fee on every overseas transaction, Trust has a zero markup on all overseas expenses.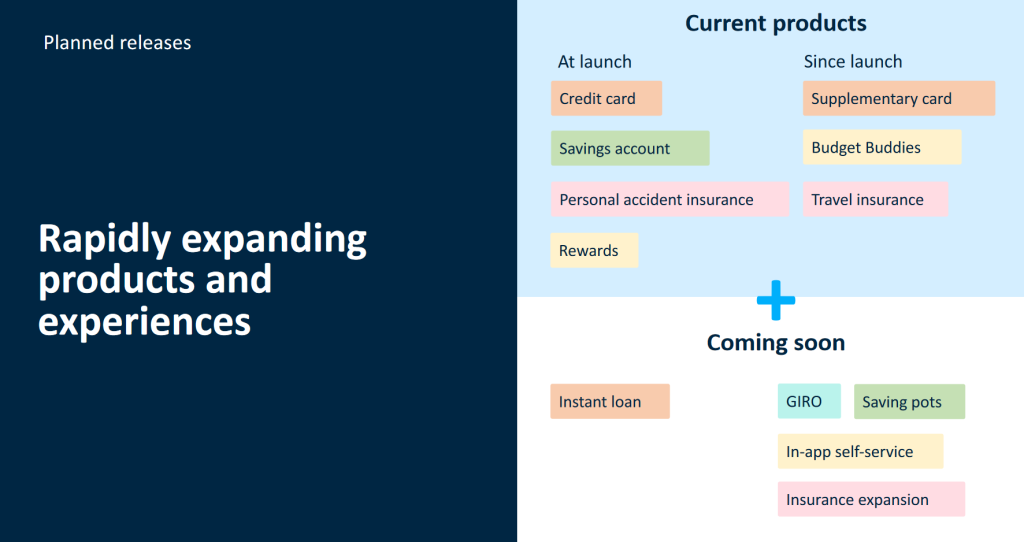 "There are no Forex fees, and the exchange rate for Trust is the same as what one would find on any search engine," Sadhu said.
The travel insurance requires less than 60 seconds to apply for and is devoid of any data entry, which will greatly enhance the overall customer experience and position Trust as a comprehensive one-stop shop for travel.
Trust will soon offer instant loans and unsecured loans to customers in the coming months, with additional services like pay by trial, savings pots, and other in-app features expected to be available by the end of the year.
Sadhu added that the launch of Trust credit card nine months ago had garnered Trust data on customers behaviour and their repayment capability. This allows the digital bank to assess interest rates and customers' eligibility in crafting more personalised offers like instant loans.
Likewise, many of the services, like the travel insurance, were initially offered by Trust via a tap-out to the Income website. It's only after observing a high level of adoption that Trust decided to build some of these services within its mobile app.
"We believe the combination of our initial growth and continuous expansion had given us a very solid footing," Sadhu noted.
Featured Image Credit: Trust Bank